Brutal or beautiful? The Barbican Estate's biggest apartment gets a modern makeover
If there's one thing that developers love, it's an ugly duckling story: taking the cold and derelict and making it elegant and expensive. Step forward 60 Aldersgate
The Barbican Estate. You say: drab, homogeneous, a concrete jungle. I say: architecturally fascinating, a culture hub, the epitome of all of the urban character that London is known and loved for. This sprawling development, which contains around 2,000 flats, maisonettes, and houses, might divide opinion, but all famous buildings do, right? No one likes a fence-sitter, anyway.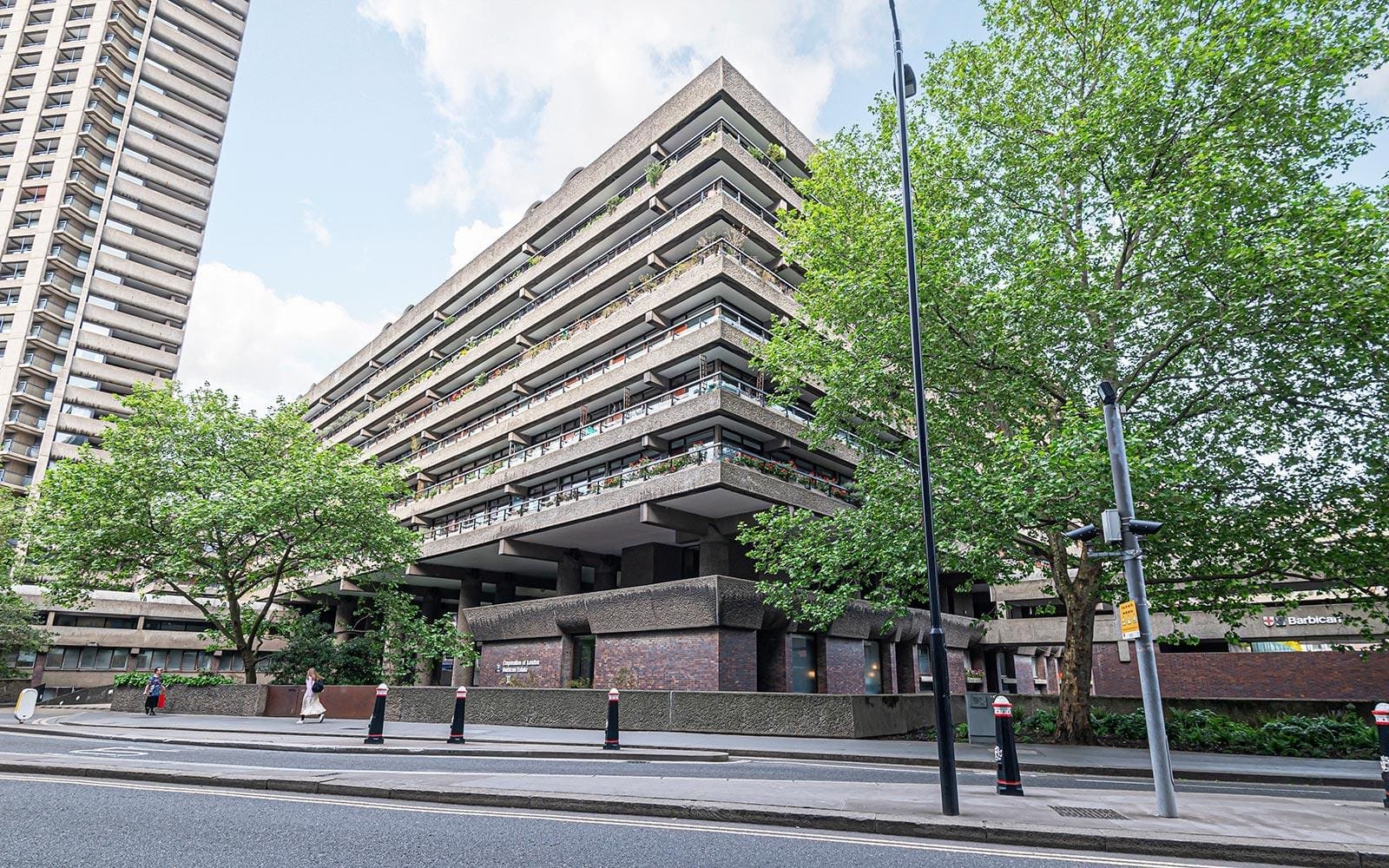 If you're unsure about the prospect of life at an address the Prince of Wales once described as "a monstrous carbuncle", maybe news of this classic rags-to-riches renovation will sway you. The Barbican's largest apartment, 60 Aldersgate, has recently been refurbished by architect couple Ken Mackay and Tracey Wiles. Mackay, who is the owner and founding director of Mackay & Partners, discovered the property back in 2003, when it was the Barbican Estates office and had been unoccupied for almost a decade. He and Wiles set about transforming the commercial space into a family home in which to bring up their four children – a project that was completed in 2007.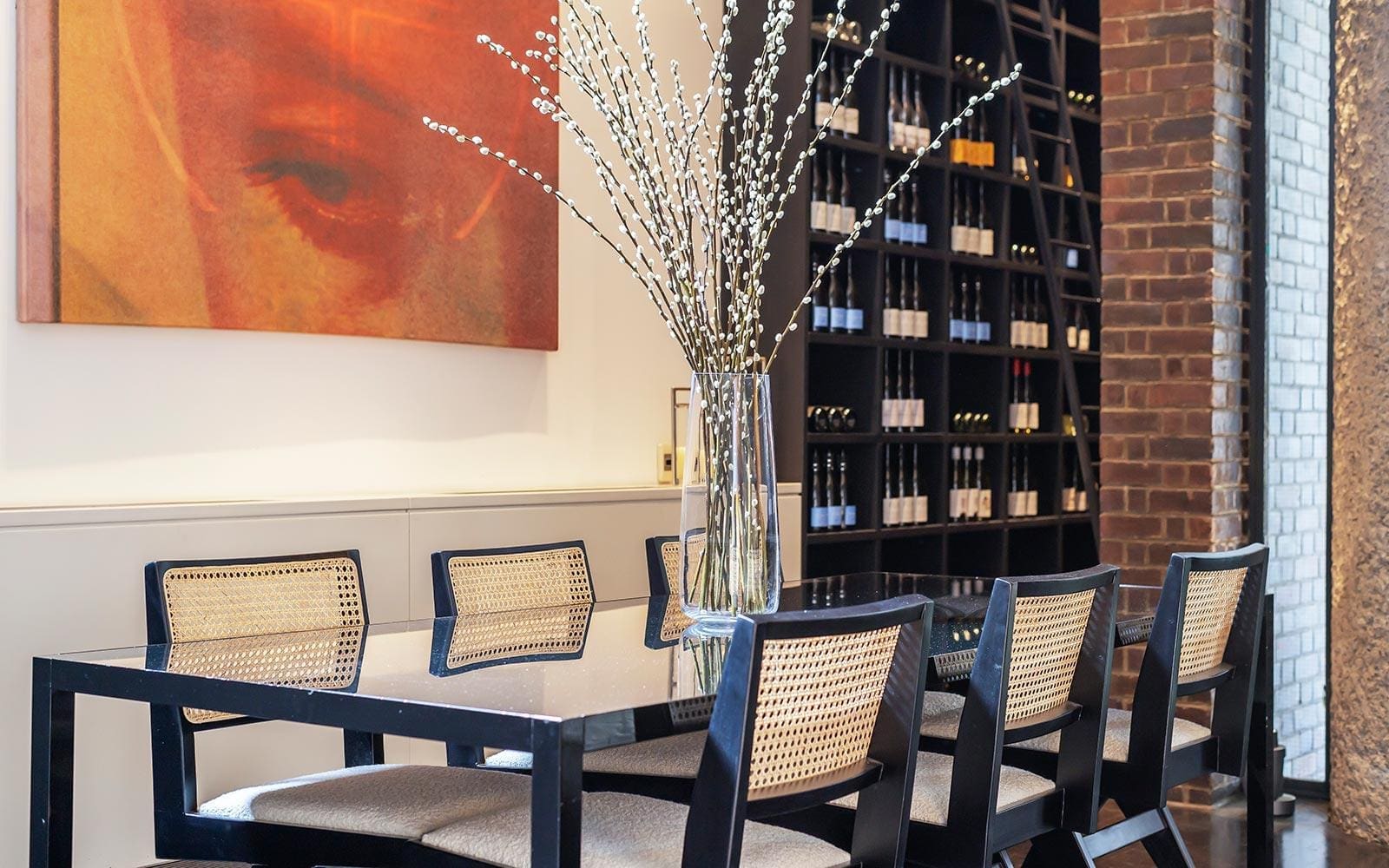 The pair created the apartment with its brutalist origins in mind. Exposed concrete recurs throughout, and the interior is tastefully minimalist. Double height ceilings emulate the vertical trajectory of the estate.
But don't be fooled by the understated aesthetic – this is bonafide luxury. 60 Aldersgate boasts its own private street entrance, plus a courtyard with a water feature. The joinery and fittings are top-quality; indeed, 50 per cent of the interior had to be built off-site and 'inserted' through the courtyard. Elsewhere, you'll find acres of bespoke cabinets, a gorgeous Dada kitchen, and a cleverly-designed library and wine store.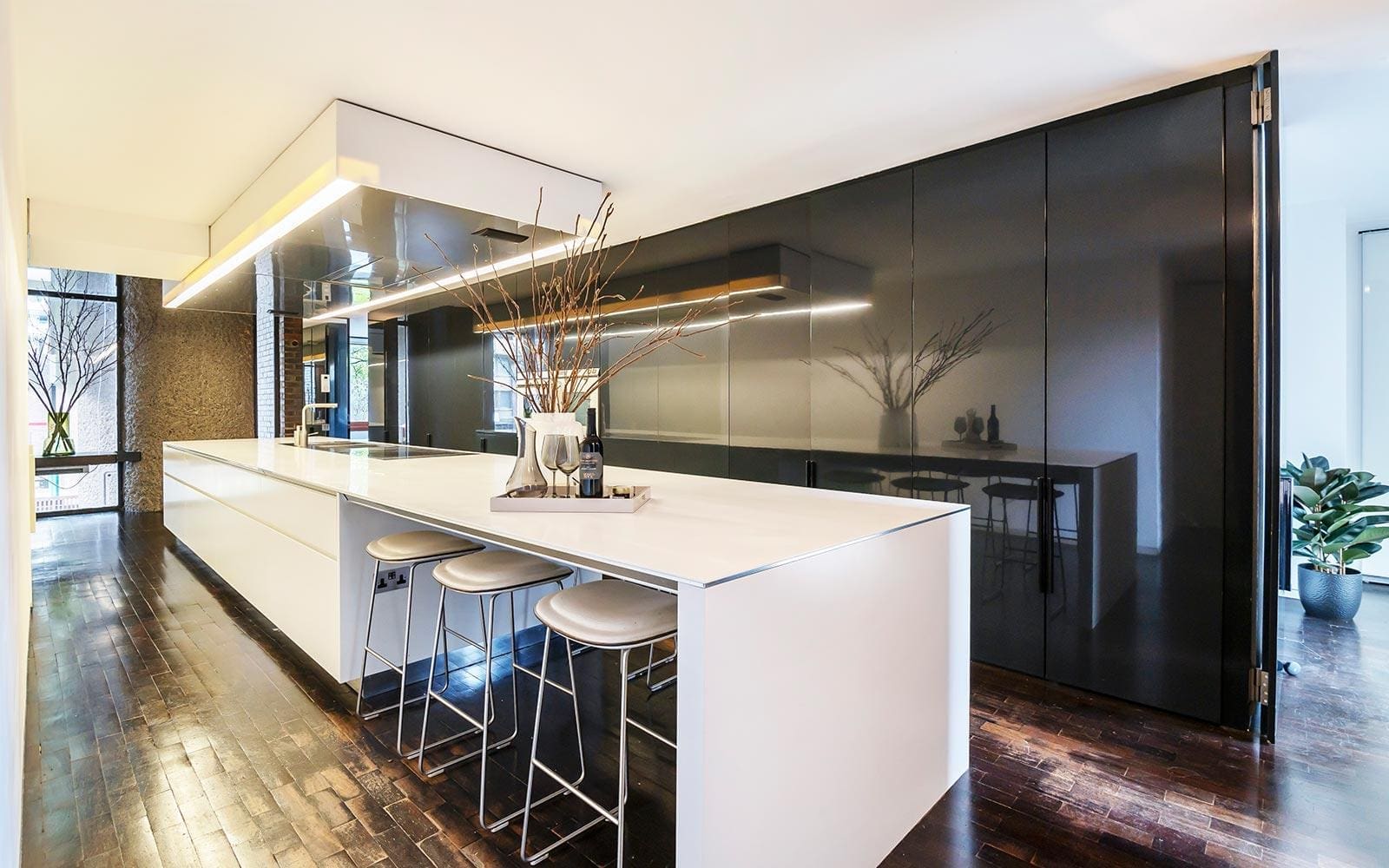 The master bedroom sits on a level with a dressing room, bathroom and separate work space, but the rest of the property is extremely versatile, providing the opportunity for a further four bedrooms, more office space, or a gym.
It's a remarkable renovation, but for a resident to truly 'get it', they will have to buy into the Barbican's history. The estate was built between 1965 and 1976 on a 35-acre site obliterated during World War II. It was designed as rental housing for upper-middle-class residents, marketed as the perfect home for City businesspeople, and, in its early years, a substantial number of high-profile politicians, lawyers and bankers lived here. Famous past inhabitants include Conservative cabinet minister Norman Tebbit, leader of the Labour Party John Smith, and – more surprisingly – footballer George Best.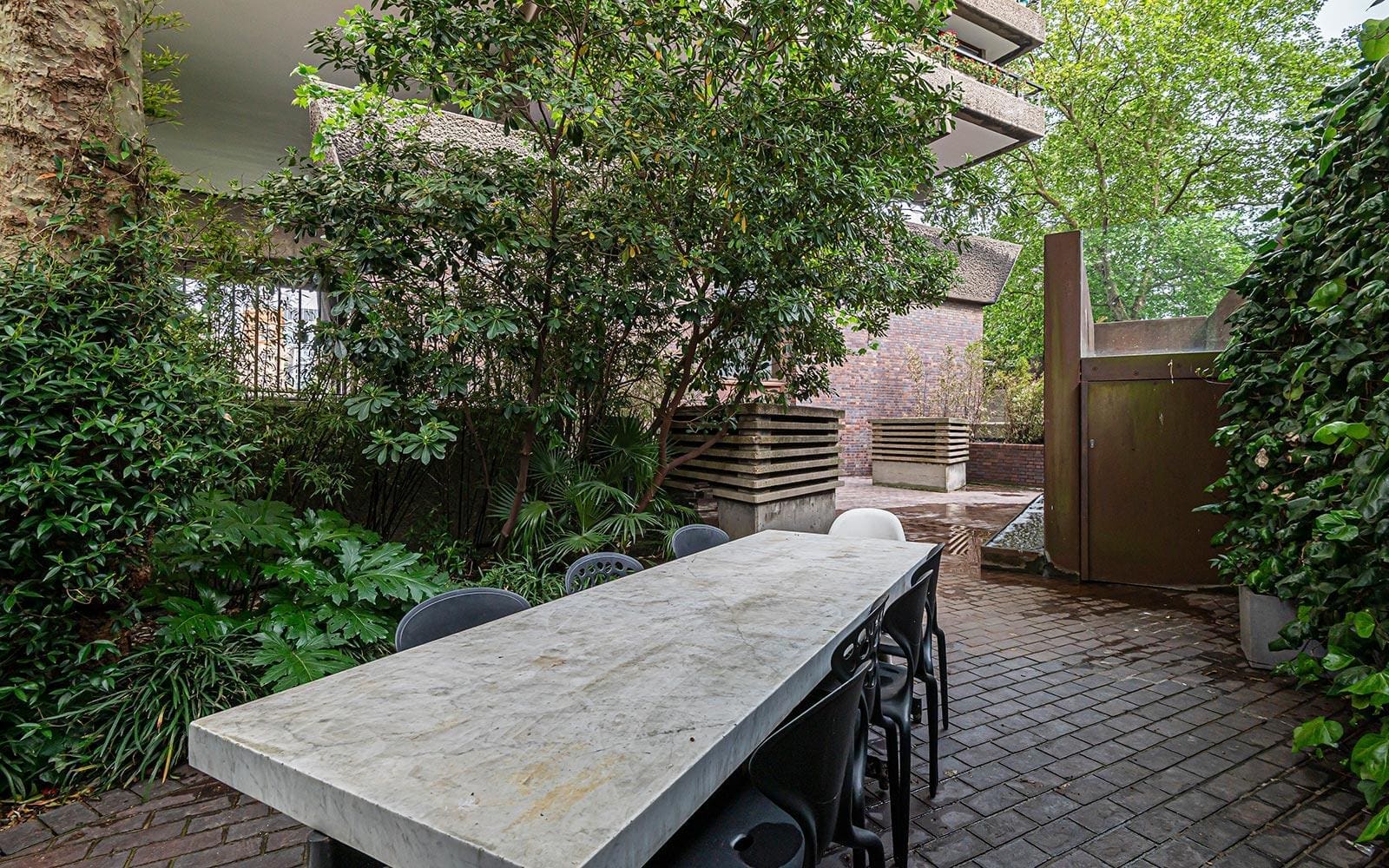 Today, the estate's target audience has broadened to HNWs as a whole, who are attracted to the Barbican's historical and architectural importance (it is now Grade II listed), as well as its positioning amidst London's cultural heavy-hitters: it contains, or is adjacent to, the Barbican Arts Centre, the Museum of London, the Guildhall School of Music and Drama, and the Barbican public library.
So, now that you have the facts, which side of the fence are you on? Local treasure or concrete eyesore? Either way, the Barbican remains culturally significant, which should be enough to attract high-profile buyers to Mackay's big-ticket conversion.