How Electric Xmas is reinventing the office party
Don't let your boss get away with a boring Christmas do this year. Tell them to try Electric Xmas, instead
Let's be honest, work parties can be a drag. Cheesy music, drooping paper hats, microwaved party food becoming staler by the second… But no more. This year, pass on the tinsel and let the professionals at Smart Parties help. Kick off the festive period with a bang rather than a whimper at Electric Xmas – the hottest Christmas party in town.
Electric Xmas will take place at Magazine London, the 19,994 square metre purpose-built destination for parties – and the largest event space of its kind in the capital. It's also conveniently located, about 10 minutes from London Bridge tube station.
Allow us to take you on a tour. Enter into an urban, neon-clad wonderland, with towering ceilings and panoramic views of the River Thames, Canary Wharf and the City beyond. A live orchestra plays chilled-out electro beats as you sip your welcome drink and sample hot and cold canapés. As the evening progresses, the music intensifies, and you make your way to the dining room – a super-chic space adorned with neon installations.
The food offering at Electric Xmas is a key part of what will make this evening so memorable – a lavish three-course banquet by Magazine London's in-house caterer, with accompanying wines, champagne and beers. When dinner is finished, the evening can really begin; enjoy live musical entertainment, including a beatbox trio, a pianist and a 12-piece orchestra.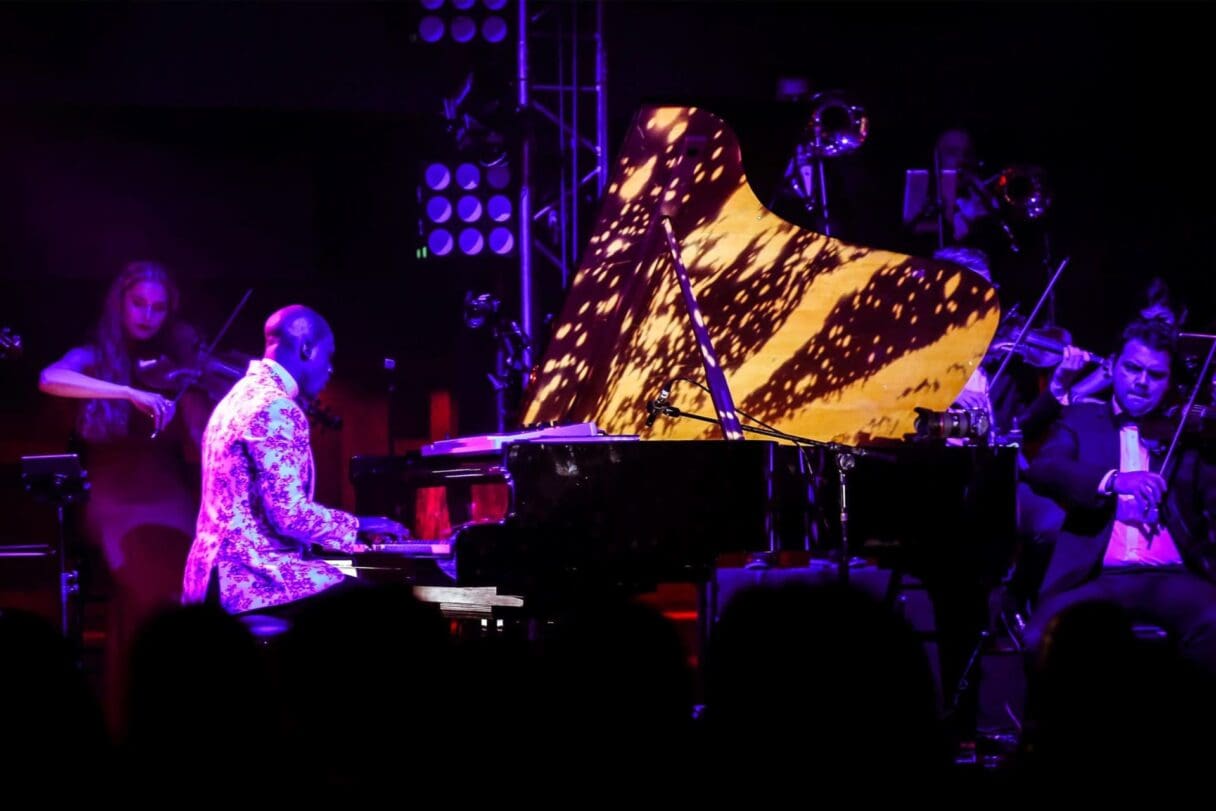 At around 10pm, the DJ takes to the decks and it's high time to take yourself to the dance floor – but don't worry, you'll retain your table for the entire night, so you'll always have a base from which to give your feet a rest. The night starts to wind down at 12.30am, with coaches departing 30 minutes later (we recommend working from home the next day).
It's the sort of night that blows party poppers and lukewarm wine out of the water, right?
For more information and to book visit smartparties.co.uk