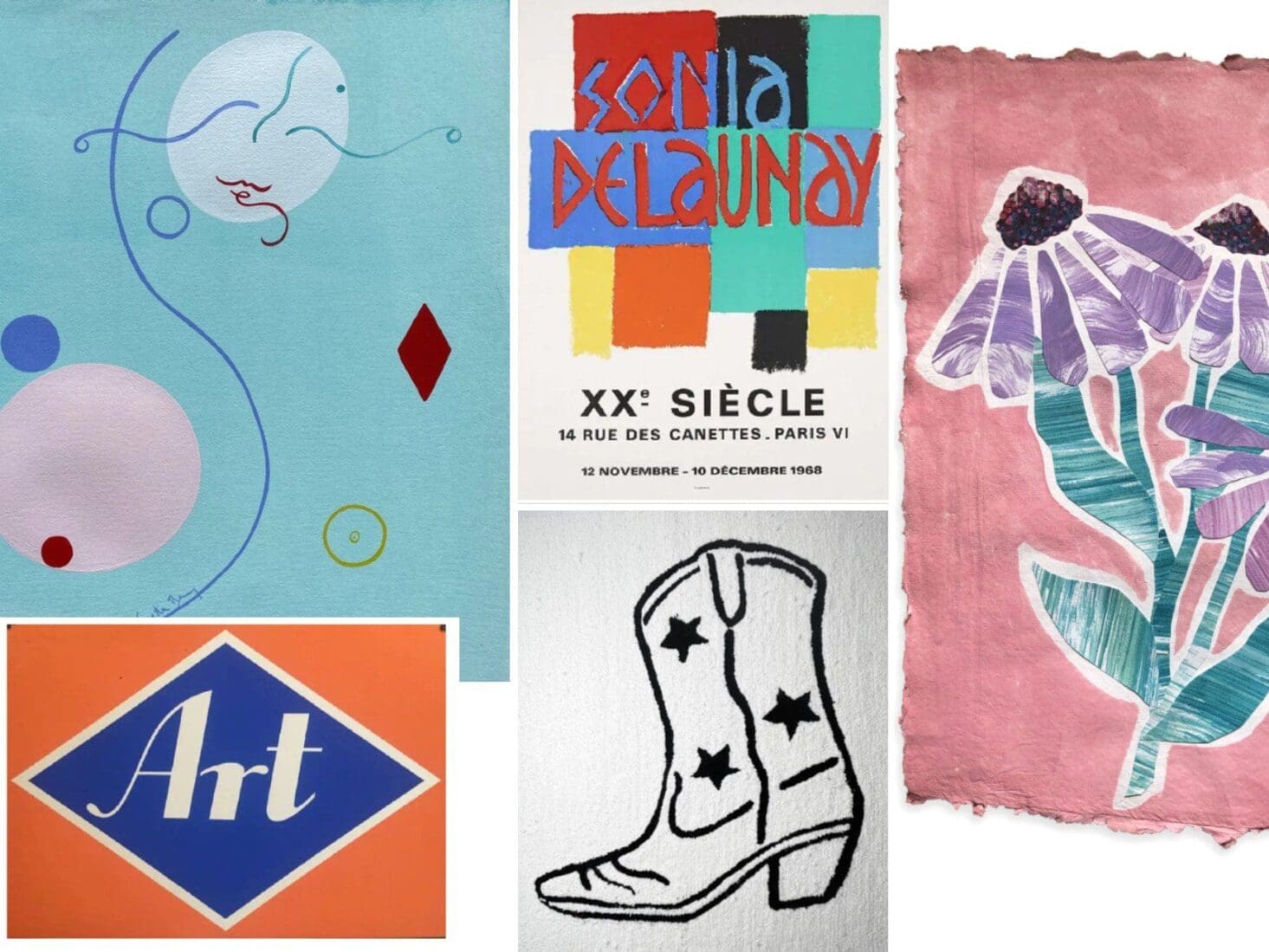 Where to buy affordable art online
Brighten up bare walls with nostalgic posters, woven wall hangings, original artwork and striking screenprints
It is often said that, given the right frame and correct lighting, almost anything can become wall art: scarves, letters, dried flowers, doodles. All it takes is a little bravery and a good framer. Lucinda Chambers, former fashion director of British Vogue and co-founder of Collagerie, advocates this philosophy: "I'm pretty passionate about all sorts of art with a small 'a'. Buy or collect things that you respond to on an emotional level – never buy with your head! I started collecting photography when I first went into fashion and I've never stopped. When I'm at a flea market, I look at just the image, not the frame. Taking something out of its context and putting it into a very modern one can be very elevating. One of the best investments I ever made was to have a professional picture hanger come to the house. I gave him free rein and when I came back, it was like seeing all the things I had collected over the years for the first time. There was a rhythm and flow to it that I would have never achieved. It all looked so thought through."
More time at home during the past year has led to people investing in interiors. But where does one start when curating art? These online platforms offer modern pieces at affordable prices, whether looking for original works, graphic prints or a rare vintage treasure.
Pullman Editions
Pullman Editions specialises in decorative, original artwork inspired by the Art Deco era. Drawing on the golden age of exploration and travel, posters feature classic cars and winter sports, against glamorous backdrops ranging from Tuscany and Monte Carlo to Courchevel and Verbier. There are also settings closer to home, including Hampton Court Palace, Annabel's and the Scottish Highlands. Posters are printed on 100% cotton fine art paper and designs are strictly limited to a run of 280, making each one an instant collector's item.
Read more: Pullman Editions, purveyor of the finest Art Deco posters
1stDibs
I have lost many an evening scrolling through 1stDibs, a global online marketplace for luxury antiques and collectibles. Dealers from New York to London showcase furniture, lighting, fine jewellery, watches and handbags. While prices regularly hit six digits, vintage posters are more reasonable, starting from around £200. Pick up original film memorabilia, art exhibition prints and Art Deco sport and travel visuals. Vintage posters also hold their value, meaning you can easily sell on and switch up your walls in years to come.
Partnership Editions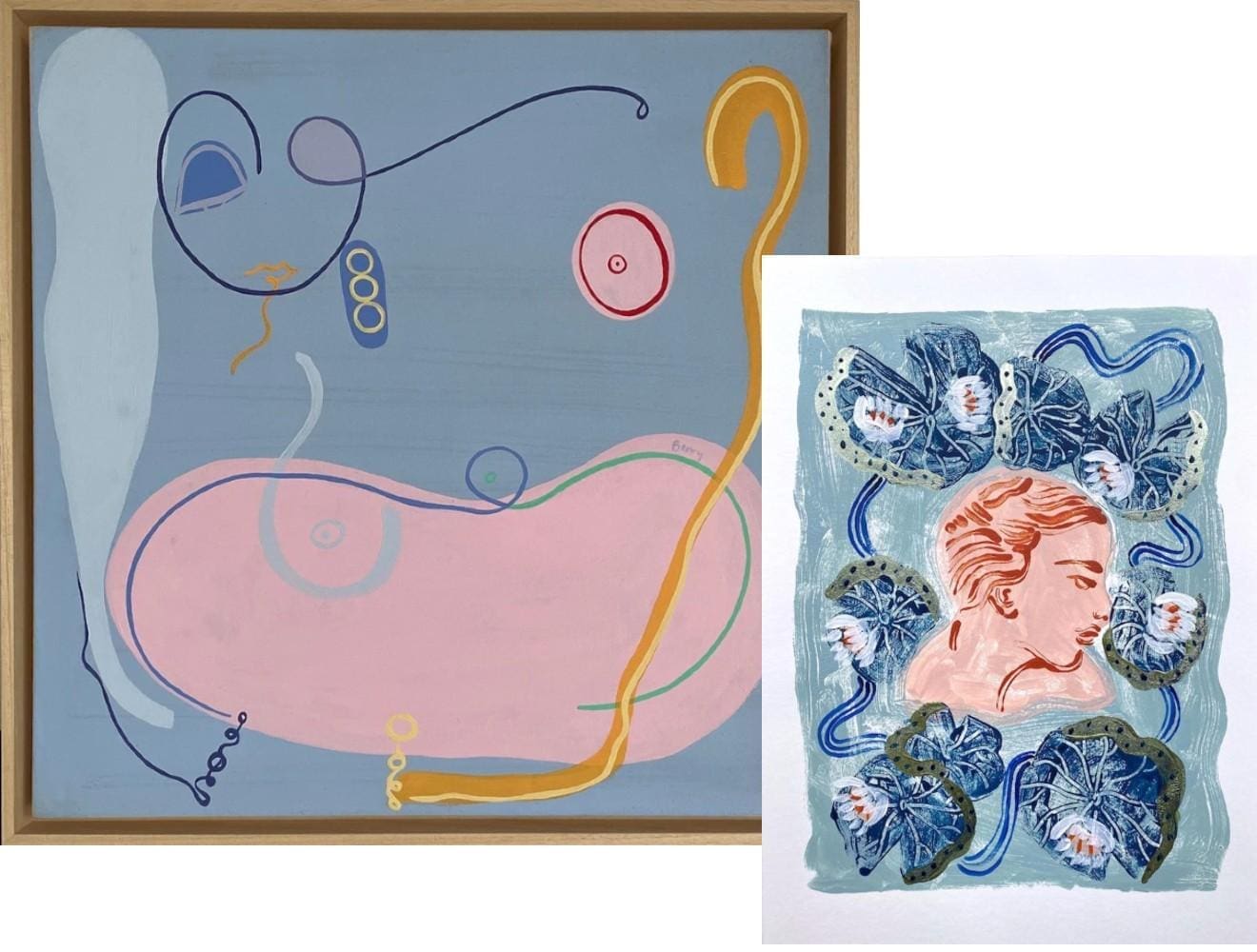 Partnership Editions is an online gallery space that specialises in affordable, contemporary art, starting from £100 up to around £1,000. Highlights include Venetia Berry's dreamlike, abstract figures in uplifting, bright shades of candy pink and sky blue, and Alexandria Coe's intimate, sinuous nudes in charcoal and acrylic paint. The platform, founded by Georgia Spray, champions female artists and also regularly hosts online exhibitions. A new body of work by Camilla Perkins is currently on display, featuring 22 original pieces inspired by Charleston, the bohemian home of Bloomsbury Group artists Vanessa Bell and Duncan Grant.
Collagerie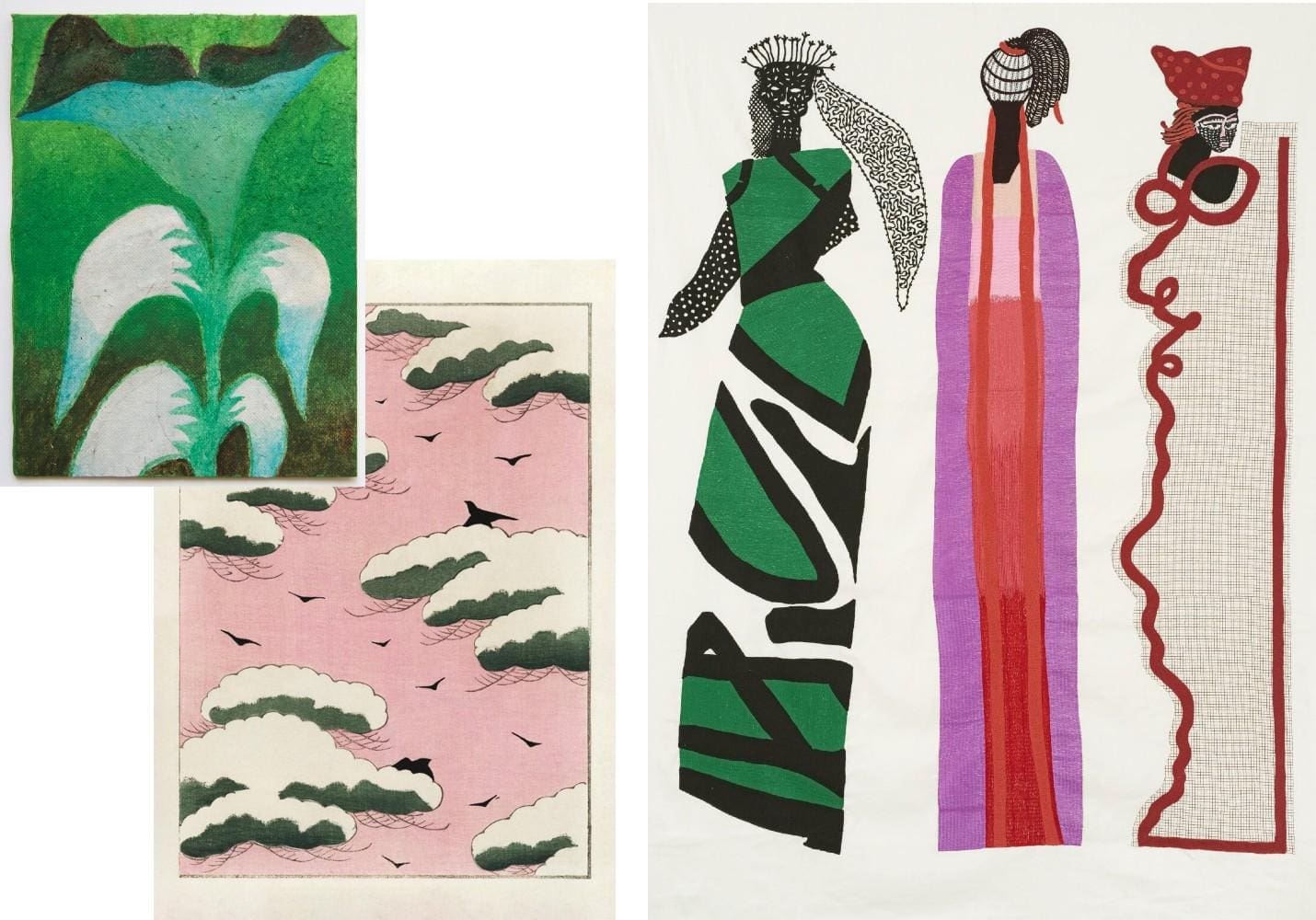 Another website I regularly lose hours to is Collagerie, launched by ex-Vogue editors Lucinda Chambers and Serena Hood. The website has become a byword for good taste, featuring a covetable selection of fashion, beauty and lifestyle finds from both big names and lesser-known labels, alongside a smattering of clever high street buys. A joyful edit of prints, posters and tapestries reflect the website's penchant for richly coloured patterns and textures and range in price – from PSTR Studio's eye-catching prints (€36) and Slim Aaron photography (£145) to Studio Duggan's decorative wall panels (£2,170).
Hôtel Magique
Elevate your Zoom backdrop with an original print by Hôtel Magique, created by Bali-based Dutch creative Milou Neelen. Produced in limited runs, graphic artwork features bold typography and distinctive lines in sunny colour palettes, designed to evoke memories of happy holidays gone by.
Modern Muse Art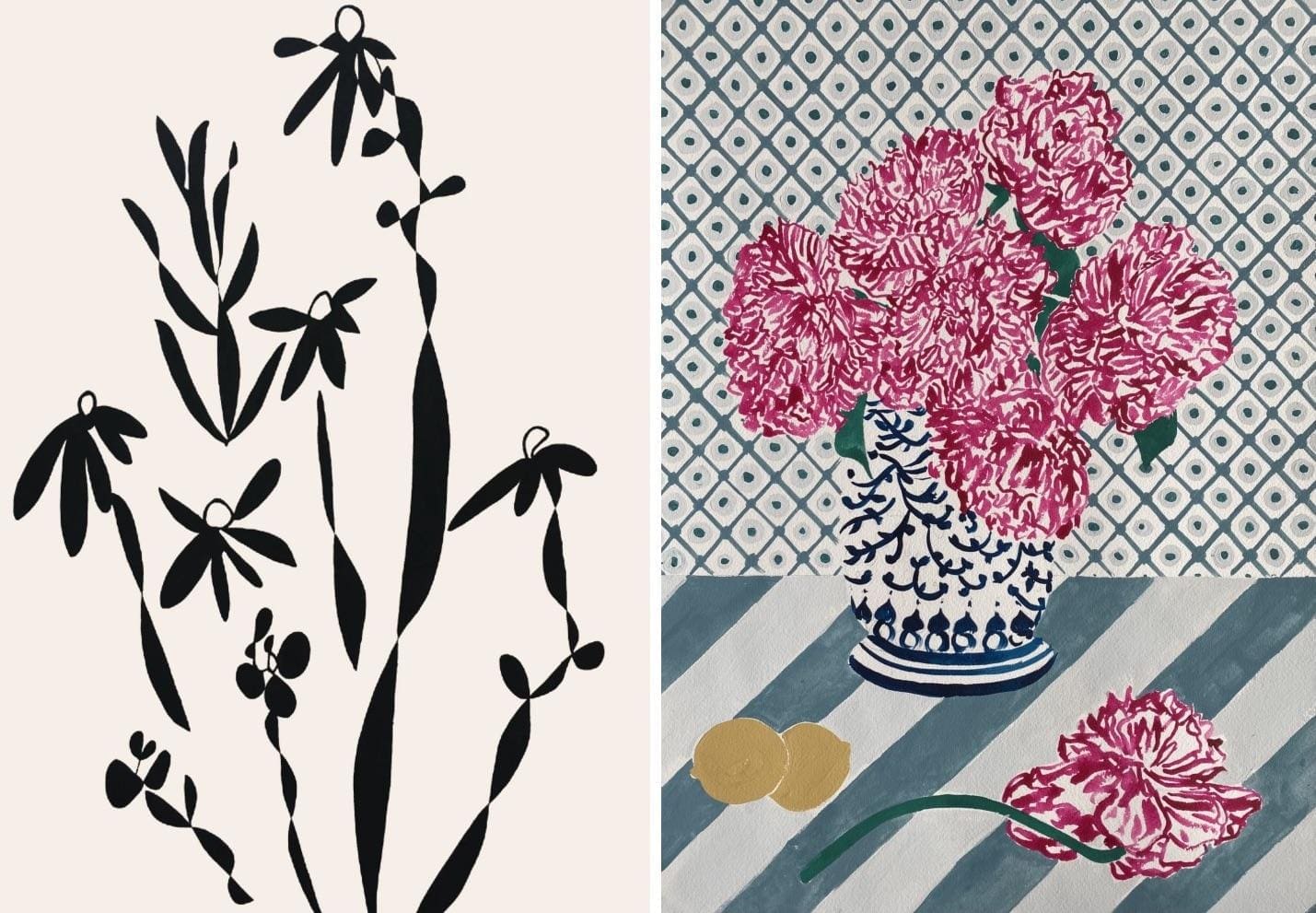 This new online platform is curated by art historian and luxury PR professional Harriet Mathias, and predominantly champions early-career artists in London. "Some I have personally collected, or discovered on Instagram. Others, I am introduced to by those within the Modern Muse community," comments Mathias, who co-founded the platform with photographer and journalist Irene Bellucci. For under £500, browse Jessica Bird's striking fashion illustrations and Sasha Compton's uplifting mixed media collages and paintings, or Sophie Robert's botanical works, created using vibrant calligraphy inks.
Read more: the expert's guide to starting an art collection
Tuft Luck
Former model Kara Rose Marshall launched Tuft Luck in January of this year. In a few short months, her handcrafted rug art has caught the eye of fashion houses and interior designers alike, as well as musicians Miles Kane and Jamie Hince. Imaginative, playful designs are inspired by old western films, Seventies pop culture and vintage pornography and feature galloping horses, wanton women, cowboys, stirrups, stars and desert palms.
Cave Things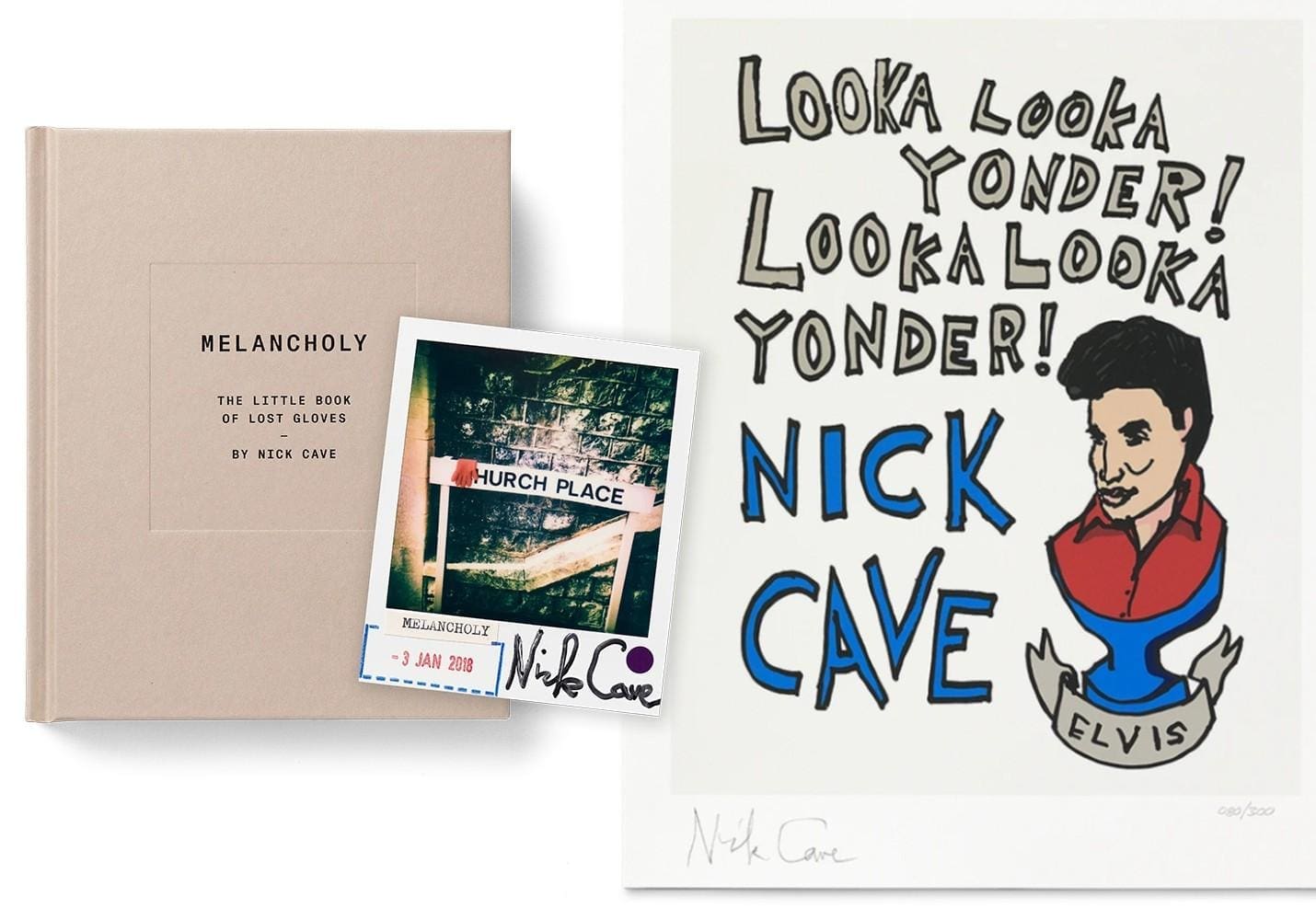 Cave Things is a retail venture by rock 'n' roll musician and artist Nick Cave, featuring a selection of original artworks and offbeat curios, including lyric sheets (£200) and prints (£300). The evolving roster of products also includes books, T-shirts, wallpaper, ceramics and signed polaroids. There is an intimacy and slight melancholy to the line, which is typical of Cave, as well as a hearty dash of wit and mischief.