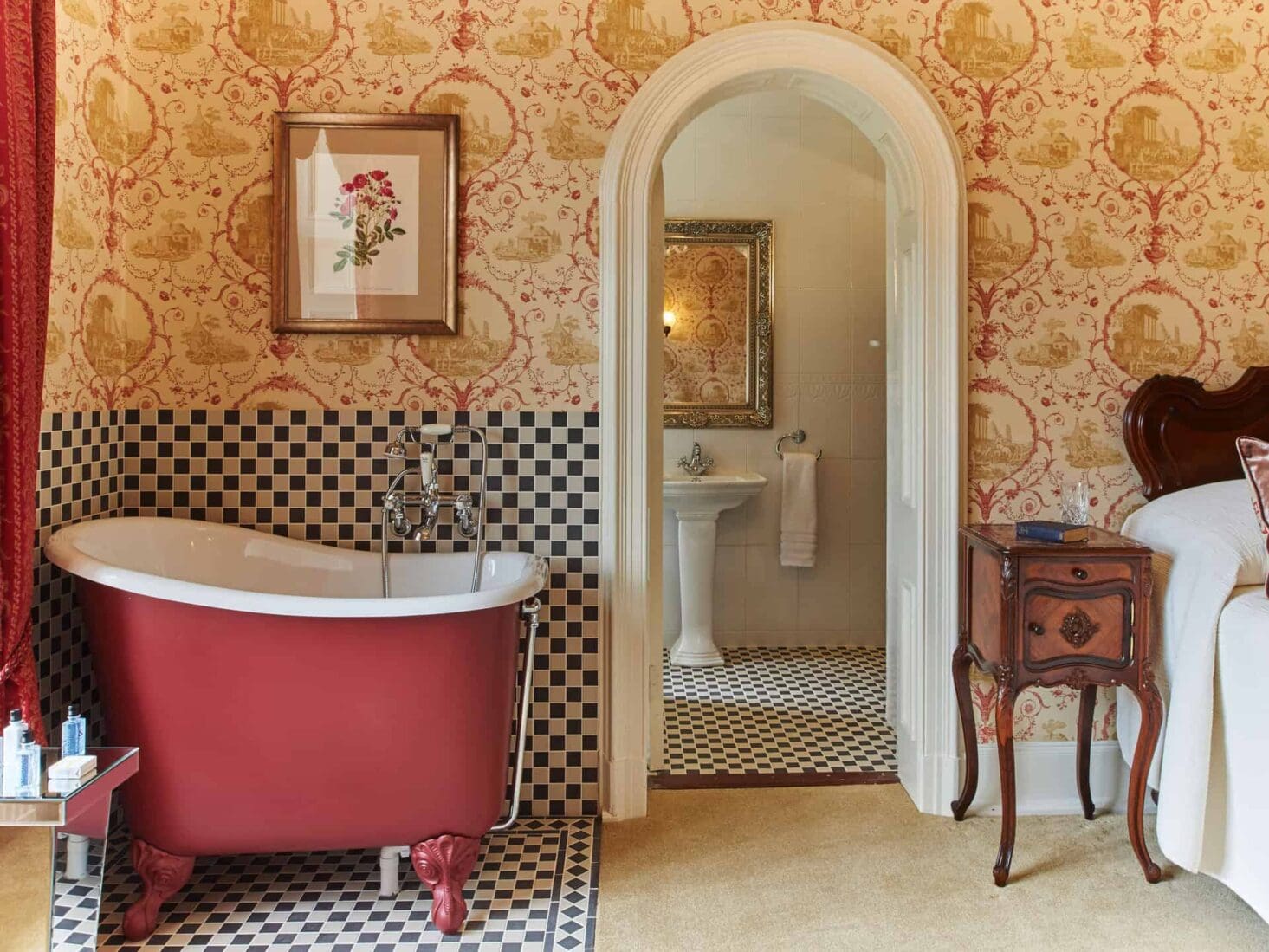 2023 interior design trends: Cork, curves and complete upgrades
We look ahead to 2023 and some of the interiors trends set to lead the way when it comes to furnishing and decorating our homes
Fashion trends are, in many ways, like interior design trends. We might enjoy the extravagant catwalk shows, with their distinctive make-up and hairstyles to complement the looks of the season, but we're unlikely to go home and replicate, head to toe, a full Vuitton or McQueen ensemble. We might, however, end up buying an item inspired by big fashion trends of the latest season, interpreted for everyday life in a subtler way.
So too can seemingly dramatic or drastic interiors trends infiltrate your home. You might think, at first glance, that magenta is far too loud or bright for you, but then enjoy the accent of colour in the form of a throw or painted door, or perhaps you've been meaning to renovate your shower space and just needed some inspiration. Read on to find out what's drawn our attention when it comes to 2023 interior design trends, and why we think they're worth our time.
Colour Me Happy
We look to the Pantone Color Institute and paint authority Dulux for their colours of the year and once again, they couldn't be more different. The former has chosen Pantone 18-1750 Viva Magenta as its 2023 Colour of the Year, a vivid pink-red shade "that revels in pure unapologetic joy, encouraging experimentation and self-expression without restraint." Quite.
In this age of technology, Viva Magenta is inspired instead by nature and the red of cochineal: one of the most precious hues belonging to the natural dye family as well as one of its strongest and brightest. Colour specialist Jennifer Ott, commentating for Houzz, concedes that this dynamic hue can easily dominate in a room, "If you're a little wary of going too bold, it's best to stick to small doses. A good piece of advice when it comes to bold colour is to use it for items that are relatively easy and affordable to change, such as furnishings and decorative accessories".
Dulux, at the other end of the spectrum, has chosen Wild Wonder – a sandy hue "inspired by the warm tones of harvested crops with an upbeat glow which connects us with the cycles of life." To mark its 20th anniversary of forecasting, its trend experts predict that our behaviours in 2023 are set to focus on balancing life and prioritising mental and physical wellbeing, as we connect to nature in a bid to help us thrive.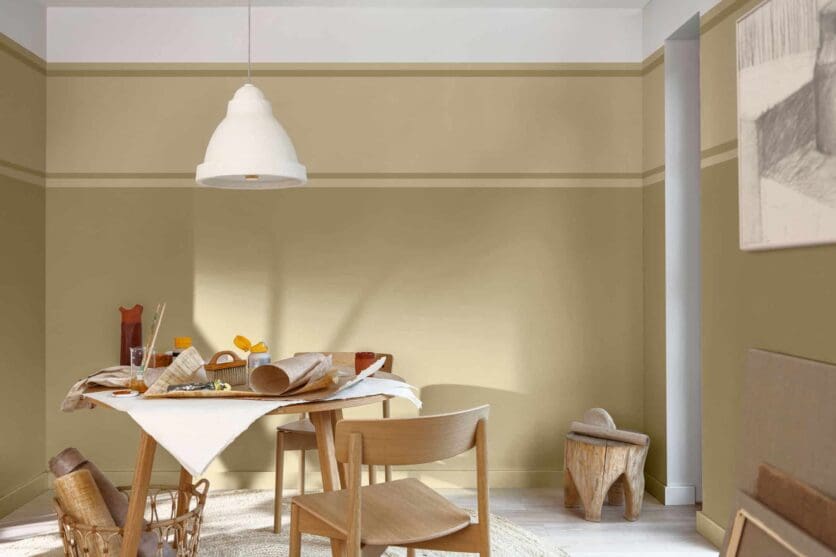 Marianne Shillingford, Creative Director at Dulux, explains, "Wild Wonder speaks to us in a language we instinctively understand. Nature is what inspires us and makes us feel better in our lives and in our homes. That's why, for the first time in 20 years, our entire colour palette is inspired by the rhythms of the natural world."
For stylish, timeless shades, meanwhile, turn to the likes of Farrow & Ball. We love the reassuring warmth of Templeton Pink – a shade developed for the dining room at Templeton House to offset the Wedgwood plaques made to commemorate the former owner – and refined new colour Eddy, a gentle green "named after the circular currents enjoyed by wild water swimmers as a natural jacuzzi."
Pop the Cork
An ever-present concern in modern interiors is the sustainability of the materials being chosen. Either one ignores this concern and proceeds as we have done for decades with environmentally damaging and easily manufactured materials that are cheaper but sometimes ill-suited to purpose, or one makes better choices. For 2023, one such better choice is cork, especially for flooring. Sustainable brand Recork's flooring is sourced from the Montado oak forests in Portugal, where the cork oak trees are harvested 15 times across their 200-year lifespan without any damage to the tree – after each extraction, they simply regenerate. Plus, every harvested tree retains three to five times more CO2 than an unharvested tree.
Want to choose from a range of floor colours? No problem – Recork has everything from Broken White and Concrete Grey to the darker Kimono Brown and Charred Oak. After an insulating flooring that helps with the bills? Thanks to its honeycomb structure and millions of air-filled cells, cork has brilliant insulation properties and retains an optimal temperature all year round. Plus it's naturally hypoallergenic and antimicrobial so the flooring doesn't shed any microfibres resulting in purer, cleaner air. Small, loud children and/or pets? Cork is soft underfoot, non-slip, scratch-resistant and sound is easily absorbed. Added bonus.
Chance Of Showers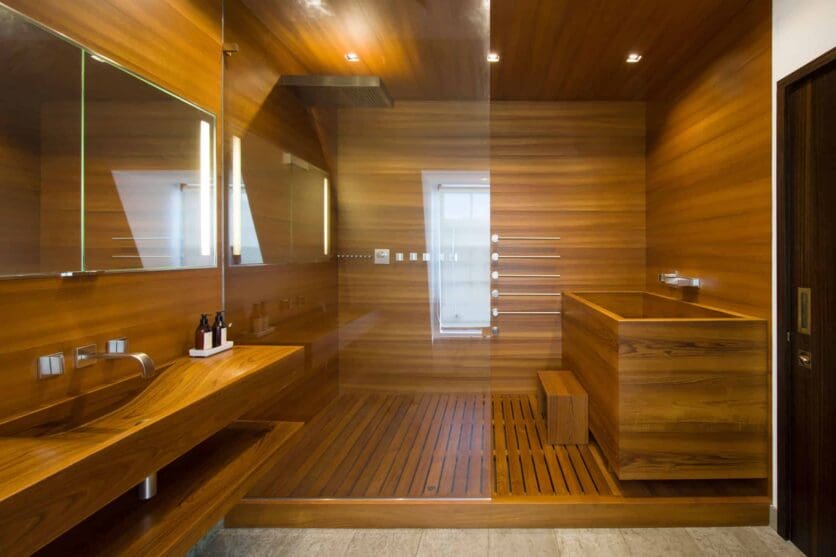 We're always fascinated to see what the annual Pinterest trend report zooms in on, and one of its predicted trends for 2023 concerns bathrooms. "No bath? No problem! Gen X and Boomers are searching for shower bombs and home spa bathrooms. Showertime just got so luxurious," says the Pinterest team. Searches for 'amazing showers walk-in' are up 395 per cent, and we're also searching in droves for 'home spa bathroom' and 'doorless shower ideas'. This amazing teak bathroom fulfils all those search terms, with a luxe sauna/spa feel, expansive walk-in shower and unusually shaped timber bath.
Following the 39th annual Cersaie International Exhibition of Ceramic Tile and Bathroom Furnishings, held in Italy in September, the Houzz interiors team confirmed that "black continues to star in the bathroom, both in terms of ceramics and shower enclosures, with smoked glass and black structures in both matte and glossy finishes." Case in point: this opulent Boca do Lobo bathroom, above, with expansive marbling, the epic Newton black bubble effect bath and statement black and gold vanity units.
Ann Marie Cousins, founder of AMC Design, agrees, "A bathroom isn't only a necessity anymore but a versatile wellness space to relax in the evenings and rejuvenate in the mornings. In 2023 we will see an increase in bathrooms as wellness spaces in themselves, where homeowners can enjoy some true R&R. Welcome the luxuries and amenities of hotel spas and suites into your home, such as double-vanity units, luxurious wallpapers and swoon-worthy tiles."
The Comfort of Curves
This is a trend that persists – we wrote about it last year and here it is again because, it seems, we can't get enough of the comforting, cosseting, cosy feeling that curves and arches bring to our homes. Juliette Thomas, founder of Juliettes Interiors, appreciates the welcome softness these bring to living spaces and expects we'll see curved furniture in "light colours and textured fabrics like shades of white and cream, with bouclé remaining a favourite." Ligne Roset is a front-runner in the corner-free arena and we love this colour-popping collection of Pukka chairs.
The gently curving forms of a piece like Ralph Pucci's Scale dresser, cut from Carrara marble and lacquered wood, are designed to "create a sense of sculptural lightness, and evoke a playful sense of both the sea and delicate clouds"; we love the way it is subtle at first glance and utterly captivating from the next. This commode in gold, ever-popular, also makes a real statement.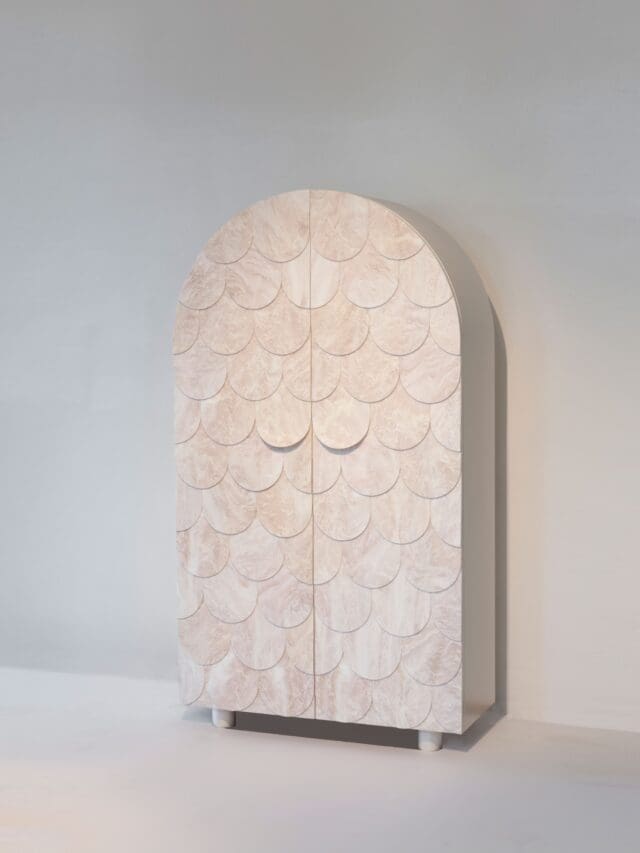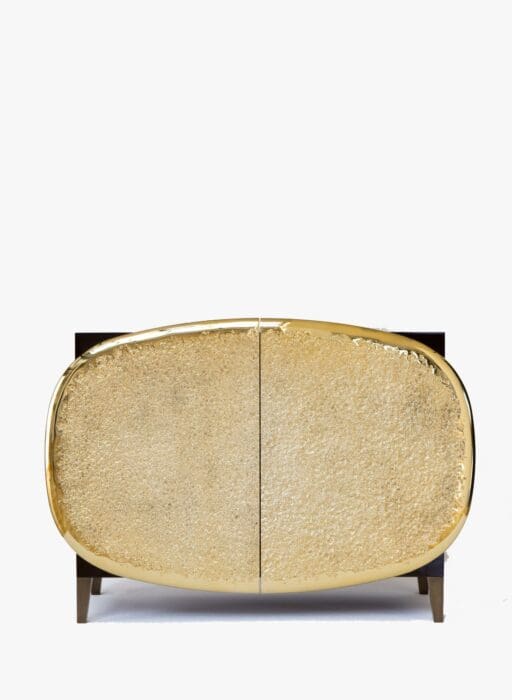 For curves on a grander scale, we're inspired by this beautiful kitchen. "We love projects that test us to our technical limits," says the William Garvey team, and this house on the Berkshire Down was one such home. The kitchen exploited the team's capacity for complex, large-scale curved work to the full: the units were made from oak, with custom bronze handles, and the whole design was possible thanks to William Garvey's huge vacuum press.
Elevating Your WFH Space
Working from home isn't going away. Yes, there are some people who are back to the office full time, or whose jobs don't allow them the option of WFH but, for many of us, a home office or working space within another room is essential. For the latter, brands are designing smart shelving solutions, like this striking curved "shelving unit/screen/palisade/architecture/domestic landscape that questions the traditional use of the bookshelf and its presence in space" – so says Philippe Nigro who penned the Marechiaro, in both natural and black-stained ash options, for Ligne Roset. It's designed to create a space within a space, helped by its height of 2.3m – perfect for creating a home office within a living space.
At Aria, which stocks home furnishings, accessories and fashion as well as vintage pieces and collaborations with local independent designers, they've noticed customers are after pieces that don't really look office-like: chairs and desks that fit easily into a home environment and could have multiple uses. "Furniture for the home office is not large and bulky. Desks in wood, ceramic or muted tones, chairs that are in interesting colours and are comfortable, and lighting that is not too bright: desk task lights and portable lights are popular."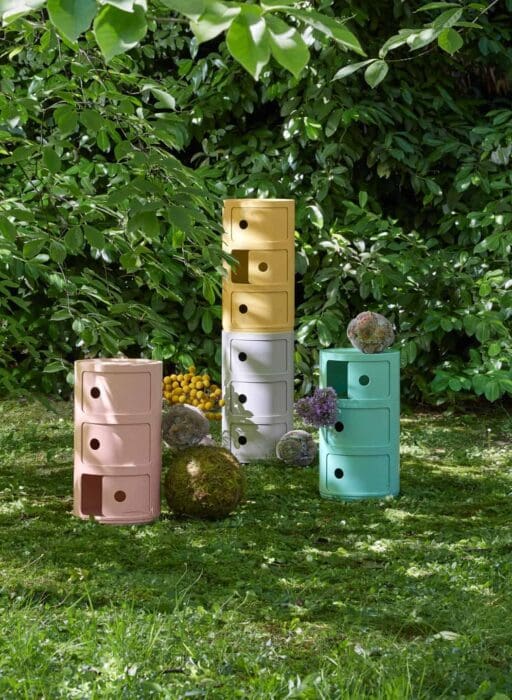 The trend for curves and the sense of comfort that they bring continues into the office space too: nod to it with smart storage solutions, like these compact three-tier Kartell units – in pastel green, pink, yellow or cream – that can be used for storage and as side tables too. Don't be afraid to make a statement with lighting, like Flos has done with the geometric creation above – after all, you might be using this space for a significant amount of time.
Read more: In conversation with architect Claudio Silvestrin