It takes a special kind of person to decide they're the one to change the way an entire industry operates. Especially one like luxury, where preoccupations with exclusivity and public perception are so important that greenwashing is rife and, until recently, brands would rather burn their own products than lose their semblance of rarity. Diana Verde Nieto, however, is exactly that kind of person.
Having founded a string of businesses within the sustainability sector and trained under Al Gore's Alliance of Climate Protection, in 2011, Argentinian-born Verde Nieto joined forces with Scottish entrepreneur Karen Hanton to create Positive Luxury. Over the last decade, the for-profit firm has grown to become one of the leading voices in ESG and a pioneer in helping brands adapt to the economic realities of climate change and growing consumer interest in the environment.
"Positive Luxury was born to action real change, for a world that desperately needs it, and was inspired by the story of the large blue butterfly which now thrives following near-extinction," explains Verde Nieto. Accordingly, one of Positive Luxury's most valuable contributions to sustainability is its Butterfly Mark certification programme. Awarded only to luxury brands who have satisfied Positive Luxury's rigorous ESG+ assessments (and accompanied by advice on how to improve practices further), it is a visible indicator to consumers that a firm is operating at the highest ethical, social and environmental levels. Current holders include The Macallan, Dior, Monica Vinader and The Other House.
Also an advisor to the British Fashion Council, the House of St. Barnabas and the European Chapter of Conservation International, there's no denying Verde Nieto falls squarely into the aspirational role model category. So, how does she do it? We find out…
When you were a child, what did you want to be when you grew up?
A human rights lawyer.
Did you always have a clear career path in mind and how has reality compared?
I can't honestly say that I had one. At 22, I randomly met a rather charming British man and moved halfway around the world… No, I'm no longer with him before you ask.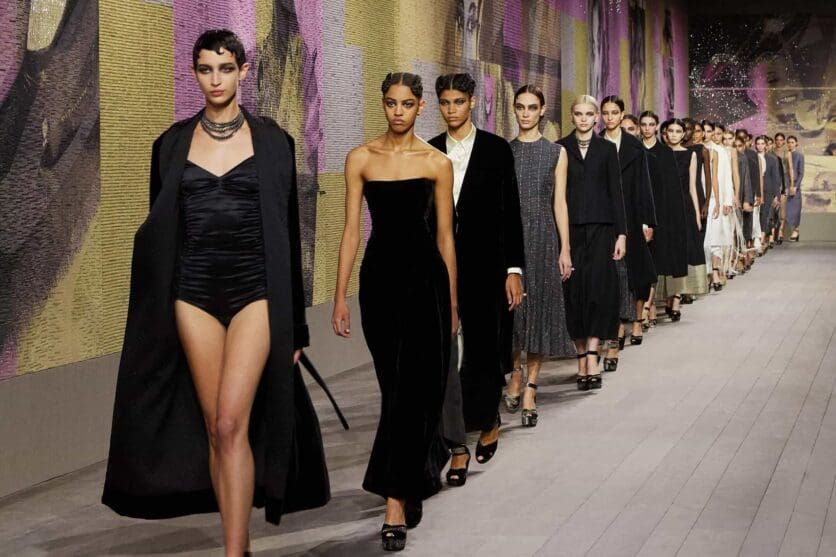 What were some of the biggest challenges you faced when starting out in your career?
The path I've chosen has not been the easiest one as I have been working in sustainability for over 25 years, when sustainability was not even a thing. Early on, the challenge was convincing companies to take the agenda seriously. Now, it's about inspiring companies to work collaboratively with their teams in order to adapt and transform their business.
How do you hope Positive Luxury will change the way the industry operates?
I hope that 'positive luxury' is recognised as a category of luxury brands that care for nature and people. The work that we do is to help companies transform, become resilient and stay relevant in the future.
What does an average day look like for you?
A 5.45am start, run or walk with my dog, read the news and get ready for the day. My day is varied and never boring, that's for sure.
What are the best and worst parts of your job?
I'm grateful for every day regardless of what it brings. I'm passionate about impact so this does not feel like a job.
Tell me about one of your career highlights.
That people are talking about sustainability and climate change. Second is that policymakers are following through with legislation. Well overdue.
What have been some of the toughest times in your career?
Too many to keep score – but I'm grateful for each one of them as they made me the person I am today.
Do you check your emails on holiday?
Always, I'm afraid. It comes with the territory.
What do you do to unwind?
Spending time with friends and family, surfing or playing golf.
"[Women's careers] have changed significantly because the bar was so low – but there is still a very long way to go."

Diana Verde Nieto
What quality do you think is most important in a good business leader?
Empathy.
How have you seen the working landscape change for women over the course of your career?
There is a long way to go, but it is good to see that there are more and more women coming into tech and leadership positions.
Do you think attitudes to work have changed significantly from when you first joined the workforce?
They have changed significantly because the bar was so low – but there is still a very long way to go.
What do you think are the biggest hurdles facing women in the workplace now?
I think that the biggest hurdle is still re-joining the workforce after maternity leave.
What would you tell your younger self with the benefit of hindsight?
To be more assertive.
What advice would you give to young women starting out in luxury?
To believe that it is possible and that you can do it.