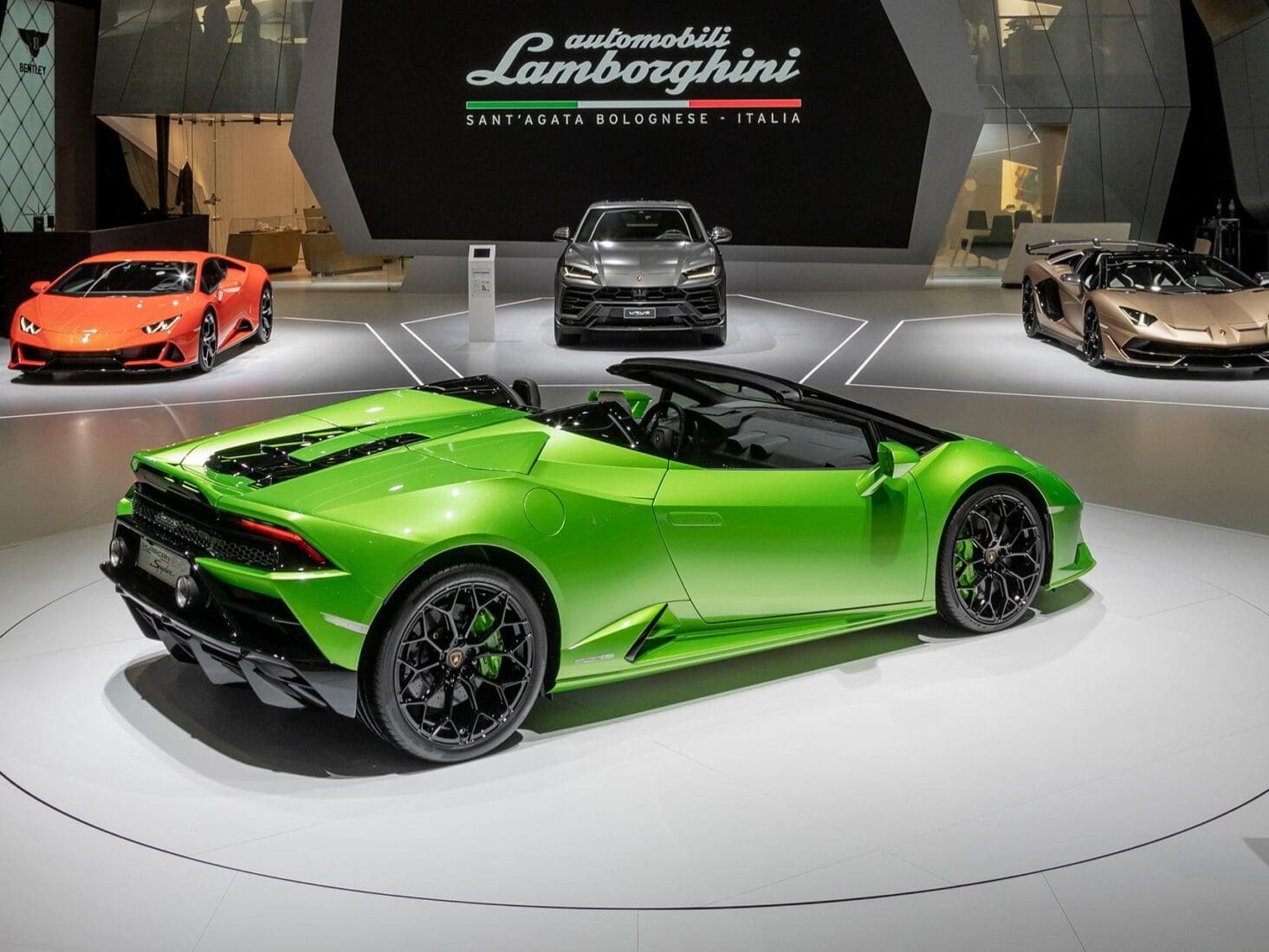 Lamborghini CEO Stefano Domenicali on What's Next for the Raging Bull
Thanks to the launch of the Urus and the enduring appeal of the V10 Huracán and V12 Aventador, Lamborghini sales surpassed the 5,000 mark last year for the first time. Chairman and CEO Stefano Domenicali discusses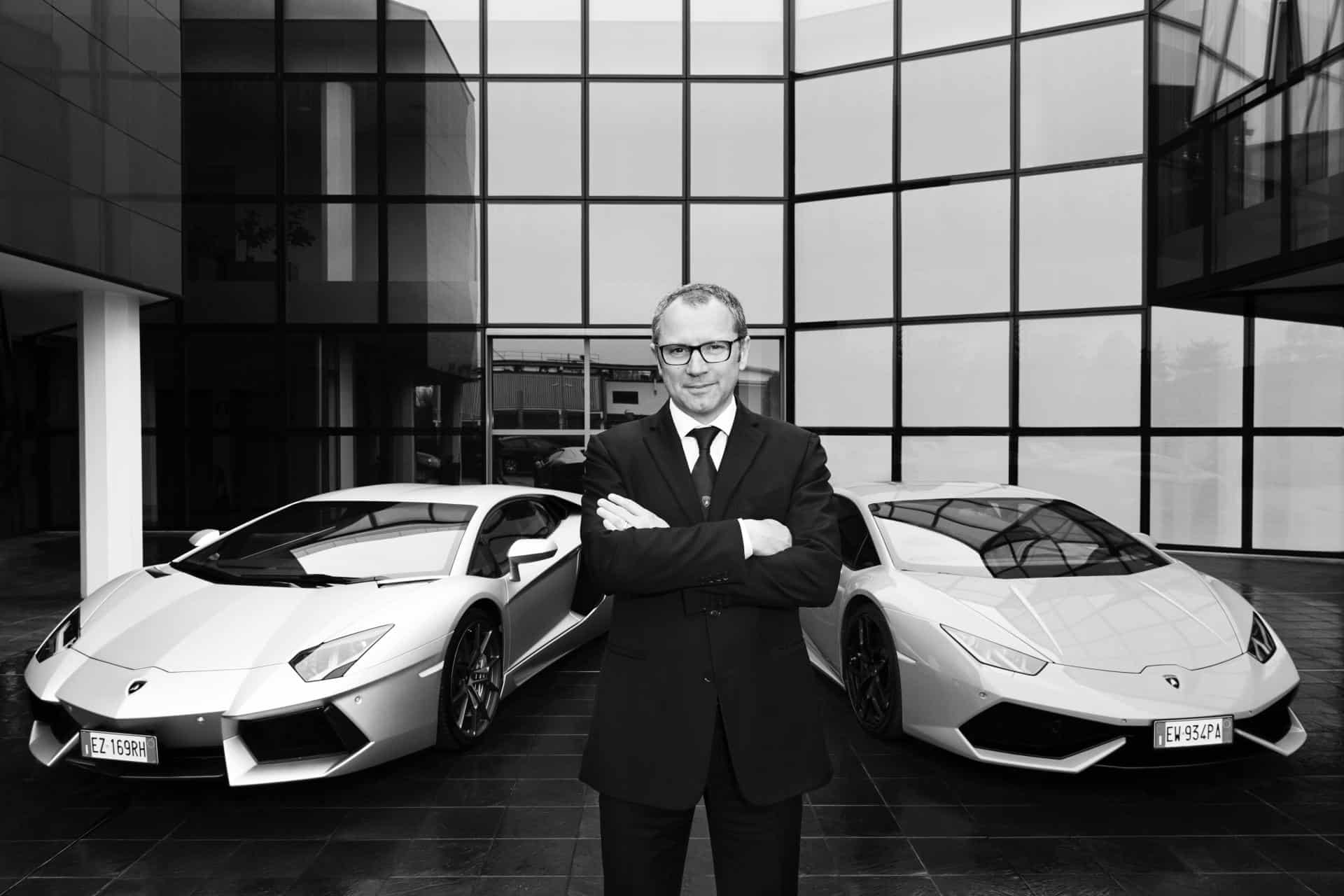 2018 was a decisive year for Lamborghini. The launch of the Urus, the marque's first luxury SUV, was a make-or-break moment for Stefano Domenicali, the company's chairman and CEO. Fortunately for Domenicali, the arrival of the Urus saw the Italian car manufacturer record one of the most successful periods of growth in its history.
Replacing Stephan Winkelmann in March 2016, Domenicali joined the company during a period of immense change. Born near the Autodromo Internazionale Enzo e Dino Ferrari race circuit in Imola, just 80km from the Italian supercar mecca of Maranello, you might say that Domenicali was destined to work in motorsport. "There were races at Imola almost every weekend, so my passion for cars and bikes started when I was very young. When I was at school, I spent most of my time at the circuit doing anything at all – working in the paddocks to help teams park, for example, simply because I loved it so much."
Upon graduating from the University of Bologna in 1991 with a degree in business administration, Domenicali sent his CV to Ferrari, joining them shortly after. His rise within Ferrari was nothing short of extraordinary. Within a year he was race director of the Mugello race circuit and became team manager in 1996. By 2002 he was sporting director; by 2007 director of Ferrari Formula 1; and soon after, team principal, a role he held for seven years. So why the change of job? "After my 23 years with Ferrari and Ferrari Formula 1, I went to Audi for a different challenge – to be part of a different organisation. Audi is the shareholder of Lamborghini and they decided to give me the responsibility of running it. I am really very honoured to have been able to serve at the top of Italy's two greatest car brands."
Under Winkelmann's 11-year reign, Lamborghini saw its turnover triple, sales figures double and the workforce grow by more than 50 per cent. But Domenicali hasn't had a hard job filling his shoes – Lambo can't make Uruses quick enough. "Since the announcement of the new super SUV we have collected orders worldwide that fill more than 12 months' production. In 2018 we delivered more than 1,700 units to the first clients. We are very pleased that over 70 per cent of orders are from customers entirely new to the Lamborghini brand."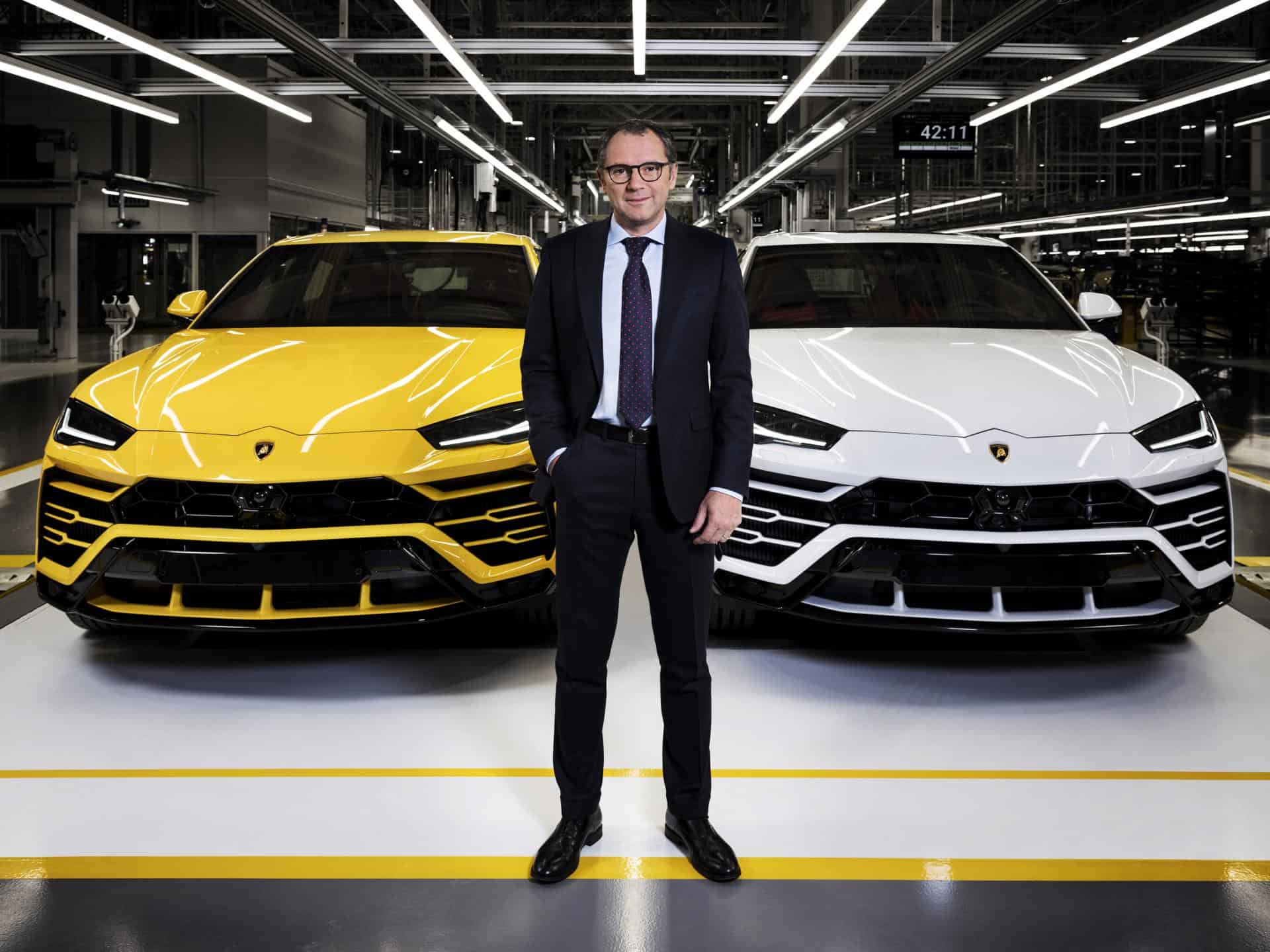 In 2018, production increased from 3,815 to 5,750 cars, signalling a 51 per cent increase in worldwide sales and the eighth consecutive year of sales growth. Of these deliveries, 1,761 – or 30 per cent – were all-new Uruses – a massive win for Domenicali. "For sure, we always planned the Urus would contribute to a doubling of production and we are well on track to realising this," he says. "On this, though, to me personally it is always about the people: we were at 1,750 employees by the end of 2018, with 70 per cent of them hired in the past five years. It is the people within our business that mean the most to me. It is all about an incredibly passionate and dedicated team."
The Urus has been a runaway global success, and Lamborghini's other flagship supercars aren't doing badly, either. Last year saw record sales of both the V10 Huracán and V12 Aventador models, another win for Domenicali's three-model strategy and for the marque's future. "We have already put in place significant infrastructure investment to enable not only the production of our three ranges but an investment into the future, too. Research and development is at the heart of Lamborghini."
The Huracán Evo launched earlier this year, and its Spyder partner, alongside the staggering 770bhp SVJ Roaster, was unveiled at the Geneva Motor Show last month. While the Evo is another variation of the model that has been around since 2014, and uses the 640bhp engine and active-aerodynamics from the much-acclaimed Performante, it's bound to be another exceptional V10. Like Domenicali, it too has big boots to fill. The Huracán Performante won the Autocar Innovation Award for its active-aerodynamics back in 2017, and even got Jeremy's Clarkson's seal of approval at The Sunday Times Motoring Awards as his best car of the year. Clearly, the Evo has something rather spectacular to beat.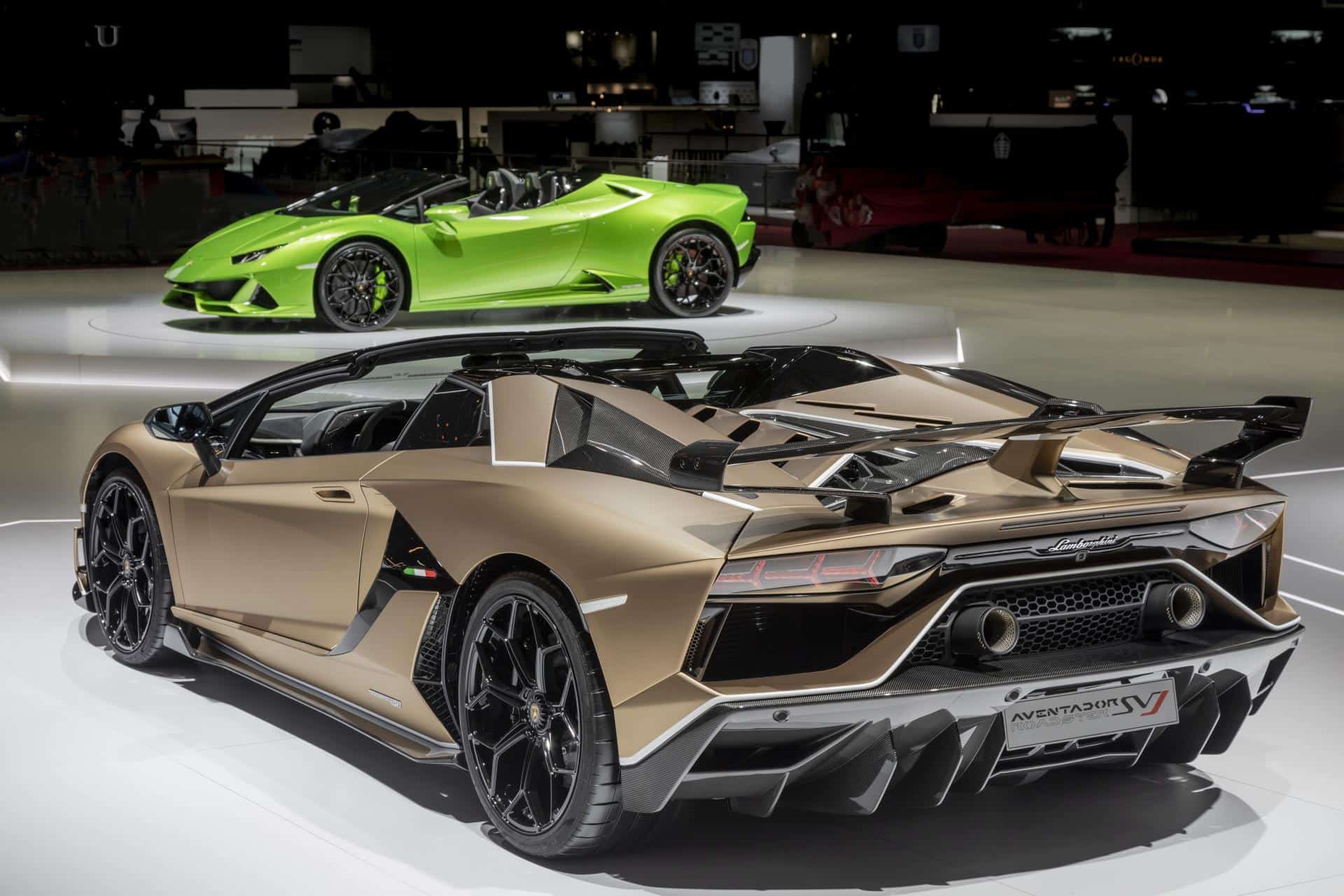 "The Huracán Evo uses a feed-forward logic, predicting the best set-up of the car for the driver and conditions in milliseconds," says Domenicali. "The coupé and open-top Spyder versions have their own personalities, but with uncompromised performance from both; acceleration from 0-62 mph in the coupé is just 2.9 seconds (3.1 in the Spyder) and both offer a top speed of more than 200 mph. However, it's the dynamic and handling experience, as well as the design of both cars, that also helps make them such emotionally engaging cars to own and drive."
So what does the future look like for the Raging Bull brand? "Lamborghini always looks to the future: it's in our DNA, from the very first cars developed by our founder Ferruccio Lamborghini. We are constantly investing in R&D and innovations across the board in order to realise the projects that we plan for the future." At a human level, the company's Manifattura Lamborghini initiative, first introduced with the Urus, sees the production of new technologies to support workers on the assembly line, and also ensures the factory remains carbon-neutral, despite doubling in size. The company continues to develop its international race series, the Lamborghini Super Trofeo, and even boasts a clothing line, the Collezione Automobili Lamborghini. But what does the future look like for supercars themselves?
As regulations tighten, technology surely needs to migrate away from high-octane guzzling engines. Domenicali lightly nods to this fast-approaching reality. "Supercars are different from normal cars, but as electrification and hybridisation will become part of our market, it's fundamental that we ensure our research and development team are studying this [area of technology] for our future cars." The Terzo Millennio, for example, was created in collaboration with the Massachusetts Institute of Technology and shows how Lamborghini visualises the future of all-electric supercars. While this is commendable, I'm keen to know how production vehicles will be modernised too.
Regarding the cars themselves, we continue to test electric engines as well as develop areas such as energy storage systems and innovative materials," says Domenicali. "The first step towards electrification will be represented by hybridisation in the next generation of our super sports cars, as well as the Urus."
Few CEOs seem better suited to their role than Stefano Domenicali. "In the future, our portfolio has to remain supersport. And this is the focus we need to keep. I want to make sure we can push Lamborghini through the next phase of growth because this really is a fantastic brand," he smiles. "I can promise you there is always something new and exciting to come from Lamborghini." I don't doubt it for a second…