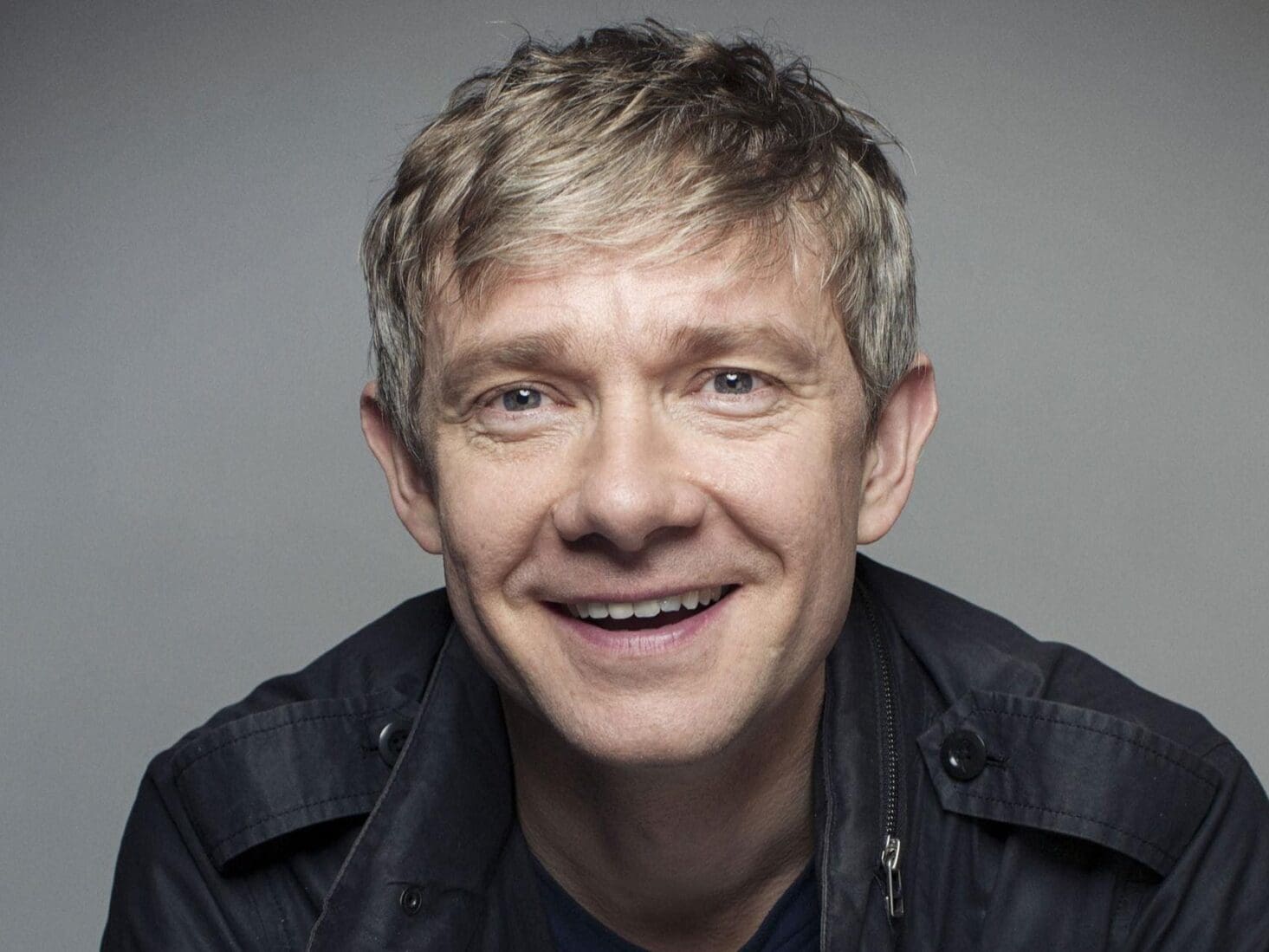 Martin Freeman: the actor on television, typecasting and the thrill of acting
Actor Martin Freeman has followed an eclectic path, in roles that led from The Office via the hobbitlands of Middle-earth to the complex, troubled Dr Watson and, most recently, the Black Panther's CIA sidekick. But, despite
If Martin Freeman is ever in danger of developing a swelled head over his stratospheric rise from much-loved but hapless Tim in The Office to international movie star, latterly in Black Panther, it seems his children will keep his feet firmly on the ground. When I ask whether his kids are excited about Black Panther, in which he stars with Lupita Nyong'o, Andy Serkis and Michael B Jordan, he laughs. "They're equally as excited about whatever I work on – and that's to say, they're not very excited at all."
You could be forgiven for thinking Joe, 12, and nine-year-old Grace are two exceptionally picky children. After all, Black Panther is the hit of the season, and, unusually for a superhero blockbuster, has achieved both critical acclaim (a 97 per cent positive rating on the Rotten Tomatoes website) and an enthusiastic audience reaction. But, concedes Freeman, there are still some thrills to be had when your dad is a star. "They're more excited by the people I get to work with. They're in awe of Danai [Gurira] and Lupita, Daniel [Kaluuya], Chad [Boseman]."
Black Panther has been praised for being the first Marvel film with a black lead, a predominantly black cast, and strong roles for women. However, when I mention that it is being heralded as a Hollywood game changer and important for cultural race relations, exasperation shows. "I'm getting asked about that an awful lot and I'm keen to reiterate, it's not just about race and changing the structure of Hollywood – certainly the story isn't about that," he explains. "Yes, it's a first of its kind with a cast of majority black actors and it's also a very empowering film for female actors but that's not the crux of the action. It appears to me an archaic notion to focus on, and I know it's hugely significant, but isn't that wrong?" It should not make headlines, he says, that "there are characters in the story, some are black, some are brown, some are white – that's life."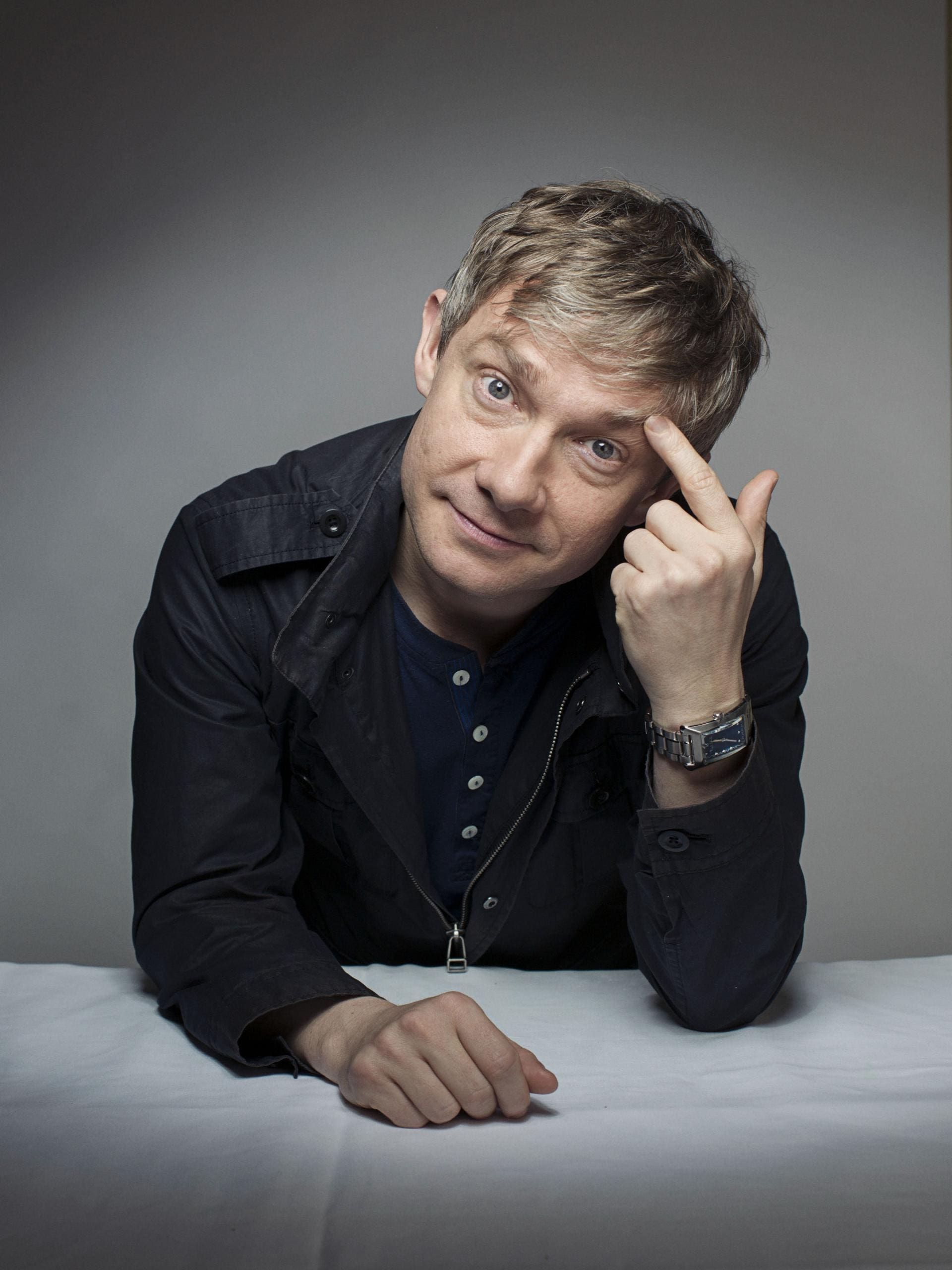 He adds that he hopes this is an issue that can be laid to rest. "I hope we don't have to address this anymore when it comes to a film, but look at it instead as a piece of entertainment that will engross the viewer, thrill them, challenge them, put forward yes, sociocultural issues, but on the whole, leave the audience exhilarated. Then we've all done our job right."
How does working on such blockbusters compare to TV? He smiles again. "It's really similar to me. The camera is the same and whether it's something smaller or something huge like this, the job is always the same for me. Filmmaking is a group of people coming together and trying to tell a story in the best way."
But he does concede there are contrasts. "Yes, surely. On movies with huge budgets, you're looked after very well. Between accommodation, travel and food, they want to make your environment as comfortable as possible so you can do your job to the best of your ability. So there's the difference."
Freeman's career has spanned the genres: comedy, sci-fi, action, costume drama, porn. Well, the last he has a little issue with. According to popular belief, his character in Love Actually was a stand-in on a porno movie. But he wants to clear his reputation: "We weren't working on a porno, we were stand-ins on a very highbrow, sort of racy Merchant Ivory. It's all a misconception." His career highs include starring film roles in The Hobbit trilogy, The World's End and Captain America: Civil War. TV roles in Fargo and Sherlock have distinguished him as a versatile actor, and, among other accolades, he has Emmy, BAFTA and Empire awards.
Freeman is affable and friendly, if a little detached; it's clear the promotional trail isn't his favourite path. Born in Aldershot, Surrey, he is the youngest of five siblings. His parents separated when he was a small child and he lost his father when he was only 10 years old. Brought up as a Roman Catholic, he attended a Catholic school before enrolling at the Central School of Speech and Drama, and in 2001 he had a huge breakthrough with British comedy series The Office, created by Ricky Gervais.
The comedy proved a big hit and Freeman endeared himself to audiences with his portrayal of Tim Canterbury, a lovable, underachieving sales rep with a crush on the company secretary. "I think I'm particularly fond of The Office, because that's where it all took off for me," he says. "I wouldn't be here talking to you without it. At the time, it was the biggest thing I'd ever done and the first time I'd had that giddy excitement. It changed my life, it was when I started getting stopped on the tube. I love it. If I catch it by chance, I'll always sit down to watch, because it's my kind of show, it's everything I like."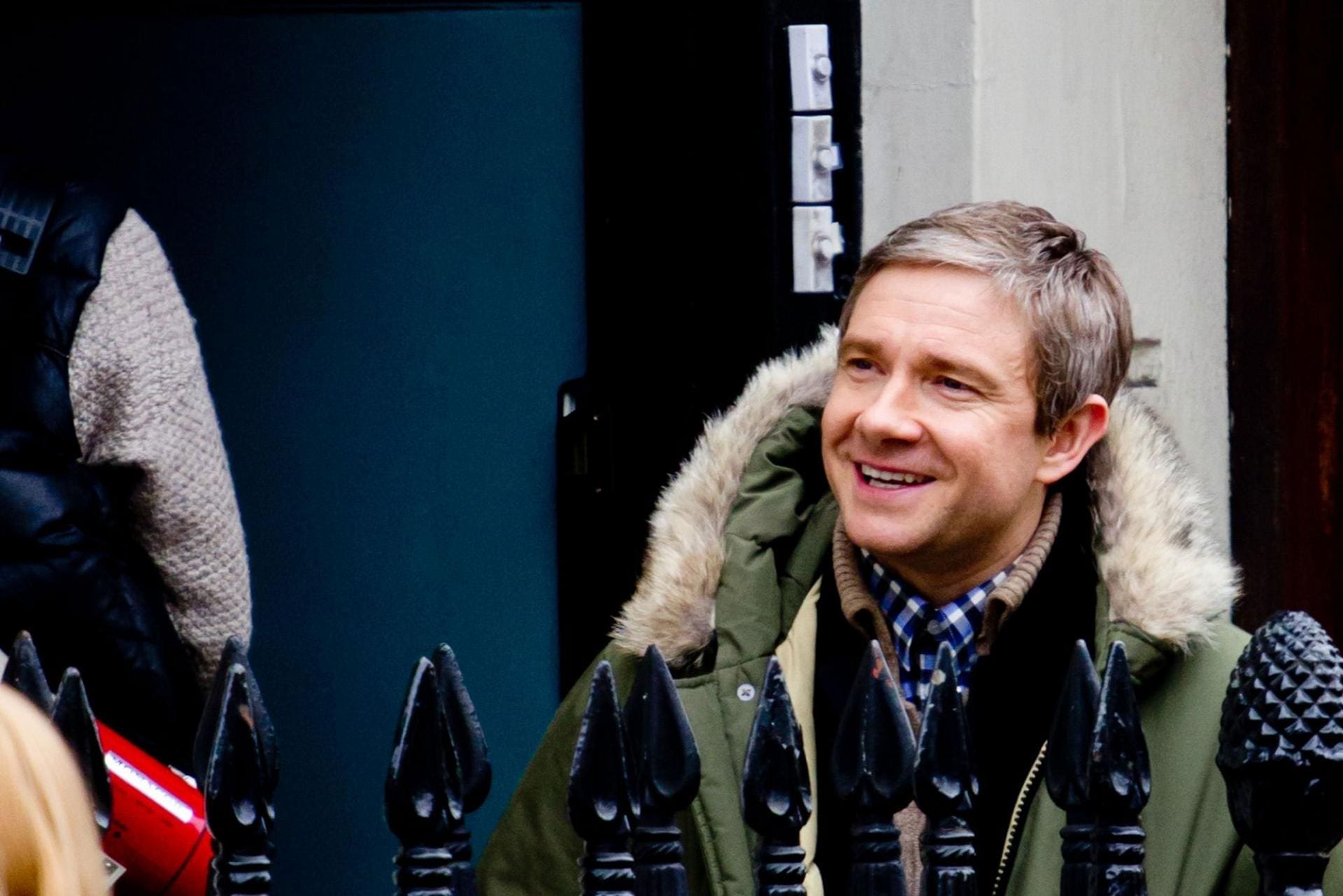 I ask if any one role has particularly inspired him, and he replies thoughtfully: "I'm pretty proud of everything I've done. There's stuff I've done, and if I'm lucky 20 people have seen it – perhaps fewer – and I'm as proud of those as I am of the super-popular projects I've worked on. I don't discriminate."
Freeman's CV is strikingly diverse – was being cast in similar roles something he fought against? "Typecasting?" he replies. "It's been a mixture. I think people thought I was genuinely a stand-up from doing The Office, particularly in the first few years after, and clearly I am not – but I could have made a nice profession doing comedies and all that. I love to make people laugh."
I wonder what sort of work he'd refuse. "I do say no," he insists. "It comes down to my own taste, what I would and wouldn't watch. But I also have people working for me to whom I am very grateful, for clearing the path and shining a light on me by saying 'he would be interested in doing that'."
Playing Dr Watson in Sherlock, alongside Benedict Cumberbatch in the title role, is something he'd love to reprise, but he can't say if it will happen. "It's a fortuitous curse that we're all so very lucky to be so damn busy. It's a blessing, overwhelmingly a blessing – but for Sherlock, it's a curse."
He laughs, adding: "It's not a curse. But Benedict, Steven [Moffat], Mark [Gatiss] and myself – we're a disparate group leading very disparate lives. I'm not being cagey when I say I really don't know. It might happen, yes." This stellar cast, he says, likes to take its time, with quality control in mind – but Sherlock remains one of his favourite acting projects. "I love doing the show and I'm like a little kid when those scripts come through my letterbox. I get genuinely breathless."
You won't see it on his long list of accomplishments, but Freeman is one half of the most successful 'conscious uncouplings' since Gwyneth Paltrow and Chris Martin. When the star split from actor wife Amanda Abbington after 16 years together, there was no announcement, unlike Paltrow and Martin's famous declaration. So determined were they not to make a fuss, that news didn't leak out until eight months or so after it had happened in 2016.
It's only recently that Freeman, 46, has felt comfortable expressing his feelings about what eventually (to his disquiet) did become newspaper fodder. And he is clearly relieved that, although separated, his good relationship with Abbington continues, and both are devoted parents.
He recently told The Times: "We have a fine old time, me and my kids, and I know they do with Amanda. And fortunately, me and Amanda get on like a house on fire. We're very close."
And the secret of their success? "I think we just like each other," he says. "Amanda always made me laugh. I always thought she was brilliant at her job and I respected her as an actor. I've probably shared more fun with her than anybody. And yeah, I love her. I really love her. We get on amazingly well." In a Radio Times interview, he added: "We're honest to God doing it [separating] in about as civilised a manner as I've ever heard of."
He filmed the last series of Sherlock after he and Abbington had separated; a case of life imitating art, as the fictional Watson also split from his wife – played by Abbington. It's a tribute to their professionalism that no one was any the wiser during filming.
This ability to draw a firm line between the personal and the professional perhaps explains his pragmatic attitude to fame. "I think it's important to never believe it, never take any of it seriously. It's not like it means anything in the grander scheme of things," he says. "When you do, that's when the problems start."