Life in plastic: A cultural history of Barbie
How did a children's doll become a cultural phenomenon? Now spanning art, fashion, music and a highly-anticipated film, set to be released on 21 July, we examine Barbie's enduring allure
"Humans only have one ending," says Rhea Perlman as Ruth Handler – the visionary creator behind the conception of the Barbie doll in 1959 – as she sits across from actress Margot Robbie on Los Angeles' Venice Beach in the new film trailer for Barbie. "Ideas live forever."
What started as a simple children's toy has morphed into an indisputable cultural icon. Love or loathe her, Barbie is instantly recognisable, with her signature blonde ponytail, hot-pink wardrobe and smooth plastic skin. The Mattel-made doll has spent the past six decades not only at the top of every young girl's wish list (to date, more than one billion dolls have been sold) but also seeping into every corner of Western culture. Fashion, art, music, film – you name it, at some point someone will have slapped a giant pink 'B' on it. 
And, at 64 years old, Barbie is enjoying the kind of new lease of life that your average sexagenarian could only wish for thanks to a Greta Gerwig-directed, 114-minute blockbuster set to hit screens in just nine days' time (21 July 2023). Handler, it seems, was quite right: ideas do indeed live forever and clearly so does Barbie. Life in plastic must be fantastic. 
So, what is it about Barbie that has kept us all so enthralled? Is her success the simple result of an ultra-lucrative 1960s marketing ploy, or is there something more essential about Barbie and her ability to inspire millions of young girls? Why, decades after her debut and despite several controversial entanglements, is she still so beloved?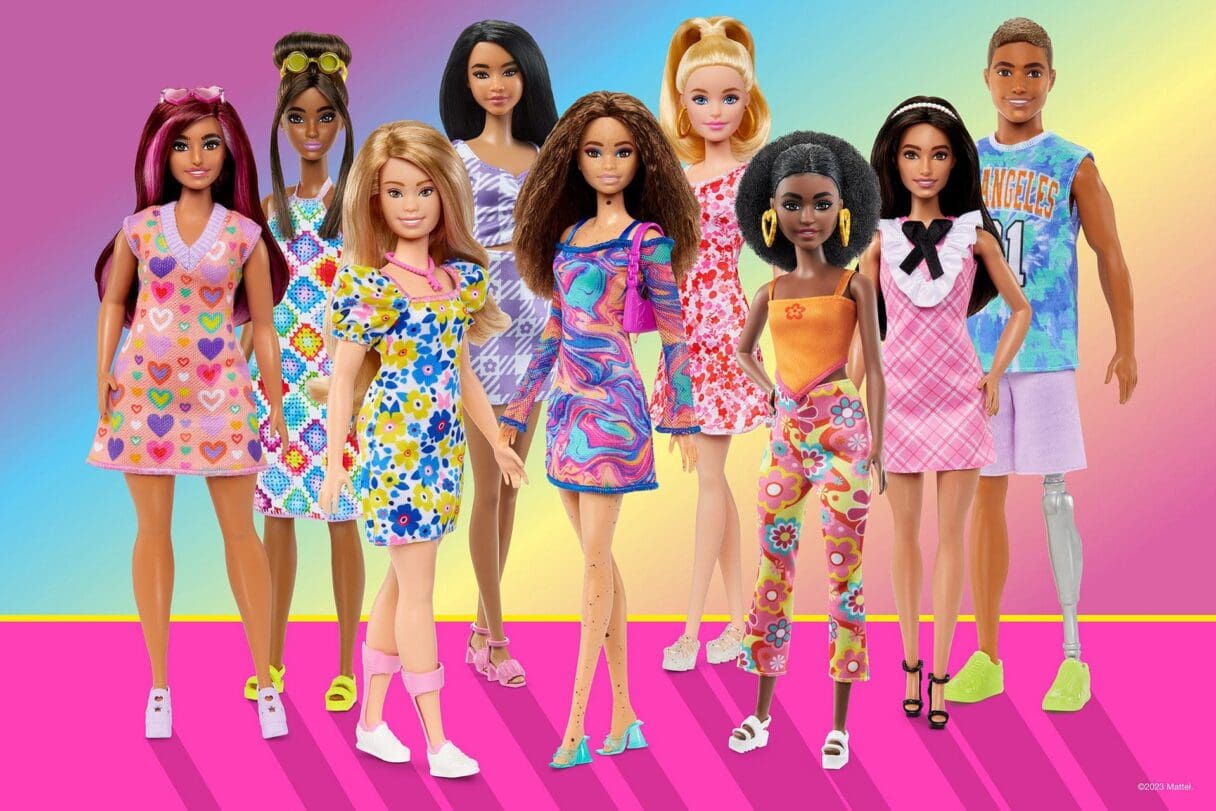 "Barbie was the first fashion doll of her kind in the West," explains Simon Farnworth, a doll expert and owner of toy collector's shop, Simon's Collectibles. "Before that, there were just baby dolls for children, whereas Barbie was based on a teenage model. She was a young, fashionable girl at the time and it was unlike anything that had been made before." 
It's cited that Handler wished to create a doll to show young girls they had choices, and named Barbie after her own daughter Barbara. As a woman, mother and co-founder of Mattel, alongside her husband Elliott, Handler knew firsthand the glass ceilings which restricted women in the 1960s, which is perhaps why she made sure Barbie smashed every single one of them. 
"She was also designed to live a certain lifestyle; she had a boyfriend, who has always been kept on the sidelines, her own career and her own house in 1962 when most women couldn't even open a bank account. Barbie was aspirational," says Farnworth. From princess to president, astronaut to zoologist, there isn't a plastic boundary Barbie hasn't broken and today, with over 250 careers and counting, she continues to inspire girls across the world.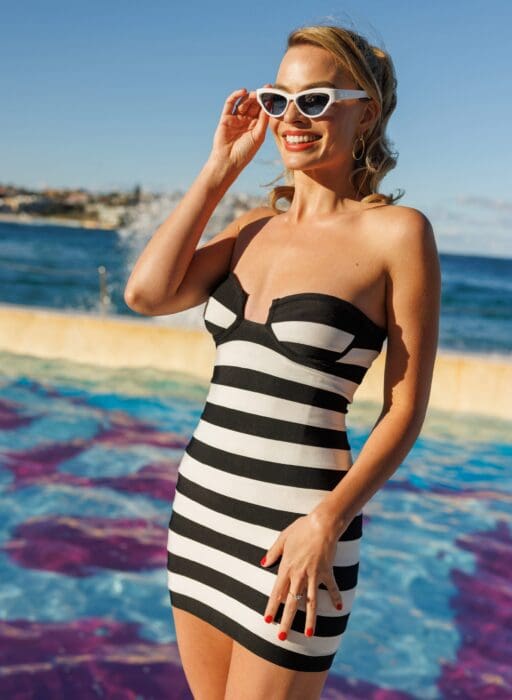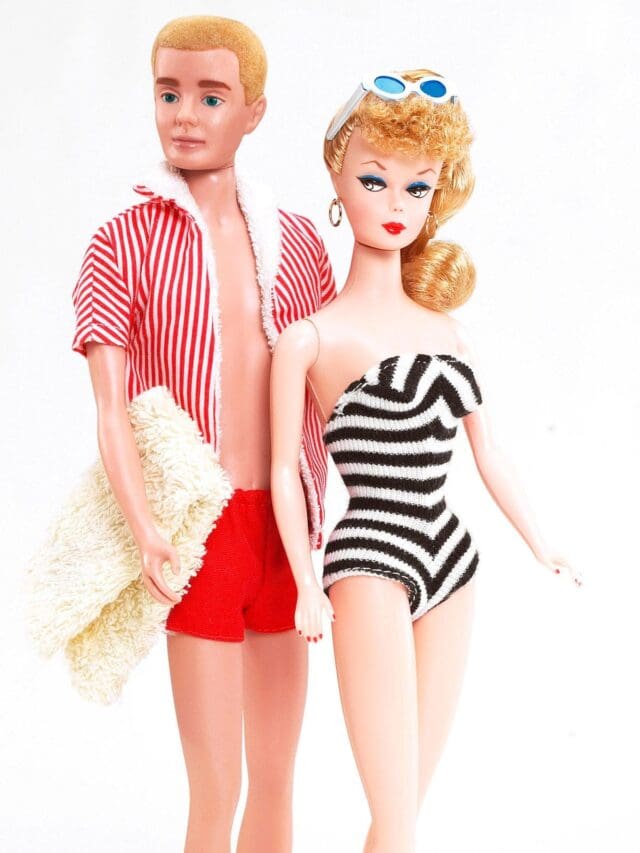 As Farnworth suggests, Barbie's fashion and lifestyle 'choices' were key to her success. Gone were the stuffy, high-collared, knee-length outfits found on baby dolls. Barbie paved the way for a new type of toy with her flashy sunglasses, playful ponytails and cinched-waist dresses designed to show off her controversial hourglass figure. The first Barbie debuted at the New York Toy Fair in March 1959 dressed in a black and white striped swimsuit and sunglasses, shocking many collectors at the time. Clearly parents were a little less phased: Mattel went on to sell more than 300,000 dolls in the first year. 
In 1962, Barbie became the proud owner of the iconic Dreamhouse, kitted out with mid-century décor, hi-fi stereo equipment and slim-line furniture. Three years later, young girls across the US got their hands on the Miss Astronaut Barbie, celebrating not only the excitement of the evolving NASA programme but also girls, quite literally, reaching for the stars.
For anyone who's kept a close eye on Margot Robbie's parade of Barbie-inspired outfits recently, it goes without saying that Barbie also triggered an exciting era for fashion and, in turn, primed a whole new audience of consumers for the fashion industry. Young girls could change Barbie's outfits in minutes, with an endless choice of options at their fingertips, so why wouldn't they too want to wear fuschia-hued dresses, sparkly skirts and bold patterned swimsuits? "Barbie was not afraid to play with bold colours; pink being the obvious favourite but she has worn many other shades too," explains celebrity stylist and fashion lecturer Miranda Holder. "She loves being the queen of reinvention, demonstrating that you can have whatever life you wish – you simply have to dress for it."
It wasn't long before designers were jumping on the Barbie bandwagon too, most notably in 2009 when the Council of Fashion Designers of America hosted the Barbie Runway Show in New York to celebrate the doll's 50th birthday. Michael Kors, Vera Wang and Calvin Klein were among 50 designers who made bespoke collections for the show, with items showcasing Barbie's signature pink, sparkles and feminine silhouette. 
However, they were far from the first fashion icons to understand the value of attaching their name to the Barbie behemoth. Look back in the archives and you'll discover British model Twiggy was the first to have a doll made in her honour in 1967 (less than a decade after Barbie's release) triggering a wave of other celebrity dolls.
Even the famously acerbic German fashion designer and long-time creative director of Chanel, Karl Lagerfeld, was not immune to Barbie's allure. "When Karl Lagerfeld created his own Barbie there was a significant tone change," says Holder. "The doll donned the designer's trademark monochrome and even had a new face sculpt in honour of the occasion. The limited-edition doll sold out in under an hour; it was testament to the universal appeal of Barbie, reminding us that adults love her just as much as children."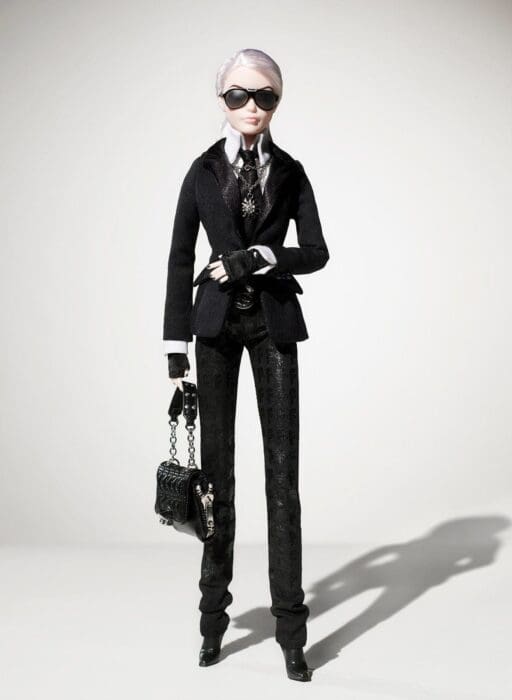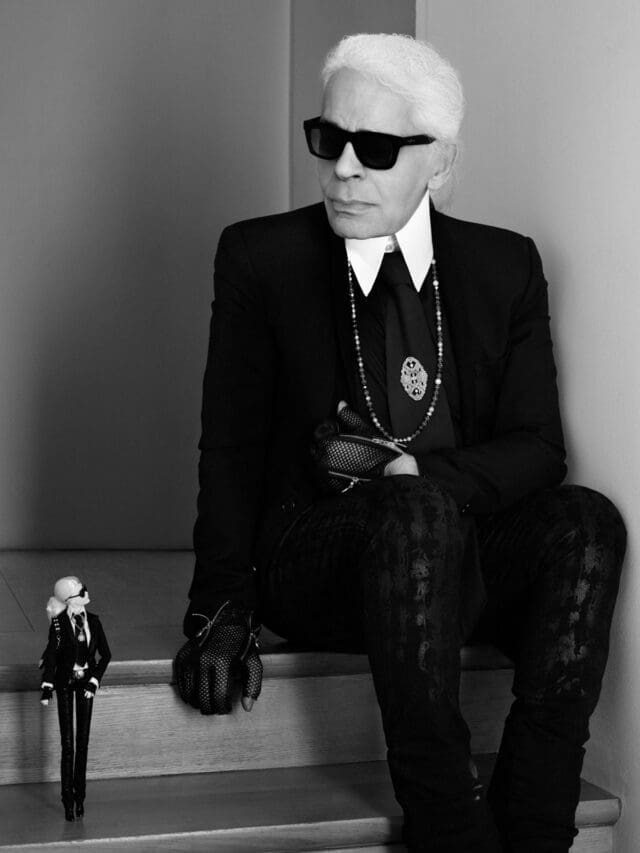 It doesn't stop there. Doll-inspired fashion has experienced a recent resurgence, known as Barbiecore, thanks to the new film and the incredible costumes involved. Walk along Oxford Street in July 2023 and you'll not only spot Barbie film posters adorning every bus but also hot-pink clothing collections in most shop windows. Primark, Gap and Forever 21 are just a few of the high-street brands to have bought into the trend, whereas designers such as Boss and Michael Kors have made subtle nods with collections of pink watches and jewellery. 
Unsurprising, then, that Barbie has seeped into the world of art too. In 1986, Andy Warhol produced a painting of Barbie that sold at Christie's for $1.1 million. Prime fodder for the world's most famous pop artist, the relationship between Warhol and the doll resulted in yet another celebrity iteration from Mattel, with the Andy Warhol Barbie hitting shelves in 2015. Elsewhere, the doll has taken centre stage at prestigious cultural institutions, such as Paris' Musée des Arts Décoratifs, where the Louvre showcased more than 700 dolls in 2016. Here in London, the most recent exhibition on the world's favourite doll comes from leading pop artist Emma Gibbons – and even Margot Robbie is a fan of her work.
Having taken four months to create the Barbiecore exhibition for the capital's ME Hotel, running until 29 August, Gibbons used the opportunity to immerse herself in every aspect of the doll's life. Using the doll's paraphernalia, plenty of pink and a pop of sparkle, the exhibition examines the consumer's relationship with Barbie, while also addressing undertones of consumerism, excess and addiction highlighted via resin-filled, pharmacy-grade pills. "Just over a year ago, Margot Robbie bought a piece I was showcasing at the Affordable Art Fair. It was insane," says Gibbons. "She was filming at the time and saw my work Bad Barbie, which was made out of resin pills – that was such a career highlight for me.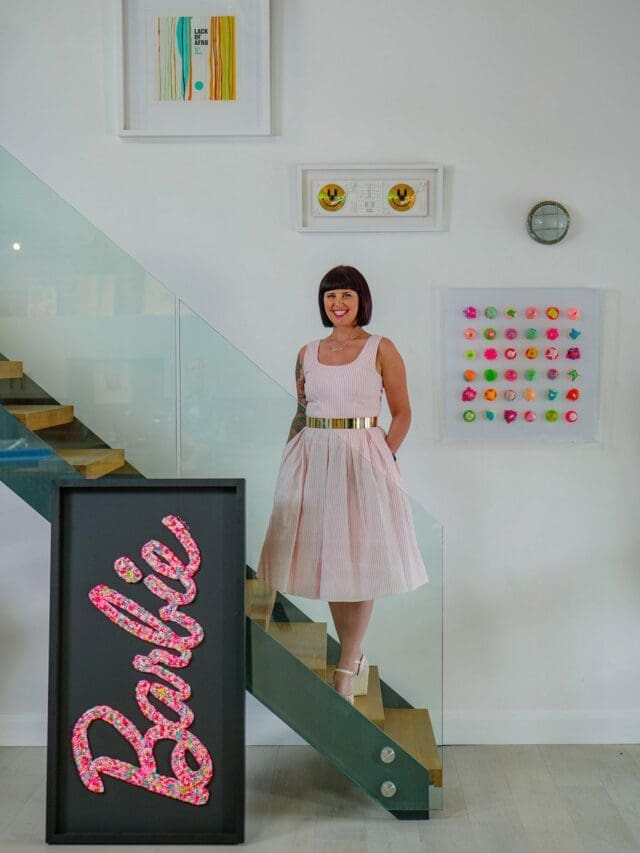 "Barbie art is about diversity and acceptance, and really allowing people to shine. My work as a whole is glamorous, but it also deals with addiction, mental health, wellness and capitalism. It's saying that life can consist of these wild, extreme rides. We all have elements that are Barbie, such as the fun and glamour, but we also have elements that are not; it's about celebrating all of who we are, rather than just the best bits.
"Just focusing on Barbie creates an incredible workspace – there's something very powerful about it. Is this too much pink? No. Is this too much glitter? Absolutely not. It's really enriching and spiritually nourishing. It has been absolutely phenomenal seeing how people respond to Barbie. It's very primal; she has given people permission to be their wildest selves."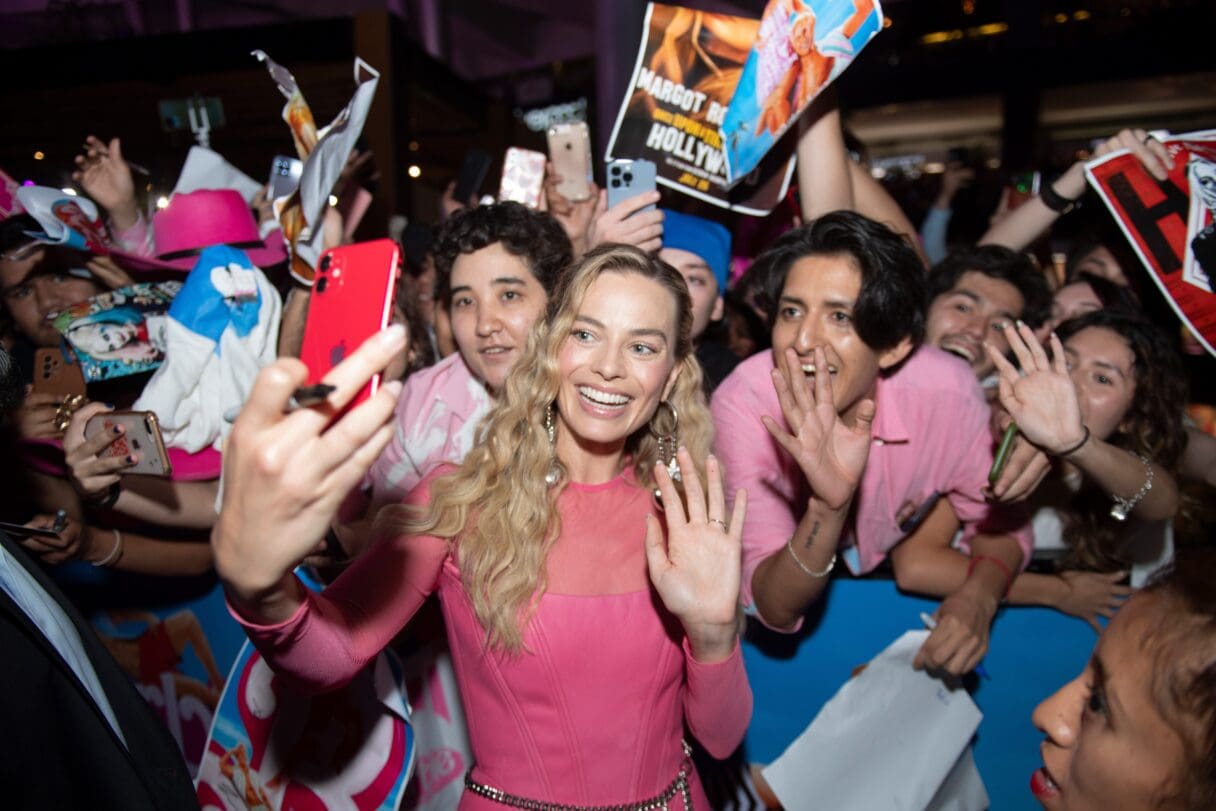 As any Millennial who attended a school disco around the time Aqua's 1997 hit Barbie Girl was topping charts will attest, there is indeed something primal about Barbie. The fever pitch surrounding the new film is unlike anything that's been seen in years (outside, perhaps, the MCU). Whether that's a result of the movie being aimed, not at children, but nostalgic Millennial and Gen Z Barbie fans; a stellar cast that includes Margot Robbie, Ryan Gosling as Ken, Will Ferrell, Sex Education's Emma Mackey, Anna Hathway and pop singer Dua Lipa (to name but a few); or the fact that Oscar-nominated director Greta Gerwig – who was invited to lead the film by Robbie – is at the helm, such anticipation for an original film is unusual in this post-pandemic world. 
"It has the potential to bring a fresh perspective to the character," explains Adam Brannon, founder and editor of award-winning film blog, Movie Metropolis. "Barbie has evolved to become more inclusive and diverse, reflecting changing societal values. This movie offers an opportunity to explore Barbie's world in a contemporary and meaningful way, with themes of empowerment and self-acceptance.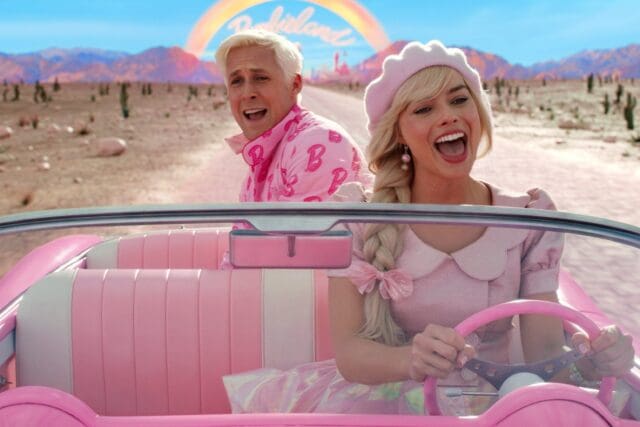 "The involvement of talented individuals in the production has contributed to the hype. From director Greta Gerwig, and with Ryan Gosling and Margot Robbie, the creative team behind the movie brings a unique vision to the story and characters. Since the pandemic, it has been harder to predict the box office results of films, but the early response to the trailers seems to be mostly positive, and I think there will be genuine interest to see how a live-action film of a toy can work in modern film-making."
Six decades on, it's clear Barbie is as relevant as ever, boosted by a legacy that has shaped not only the toy industry but Western culture that simply could not be matched by competitors, such as Bratz, and one we will likely never see again.
It really is Barbie's world – we're just living in it.
Barbie premieres in cinemas on 21 July 2023.
Read more: The best TV shows and films to stream in July 2023