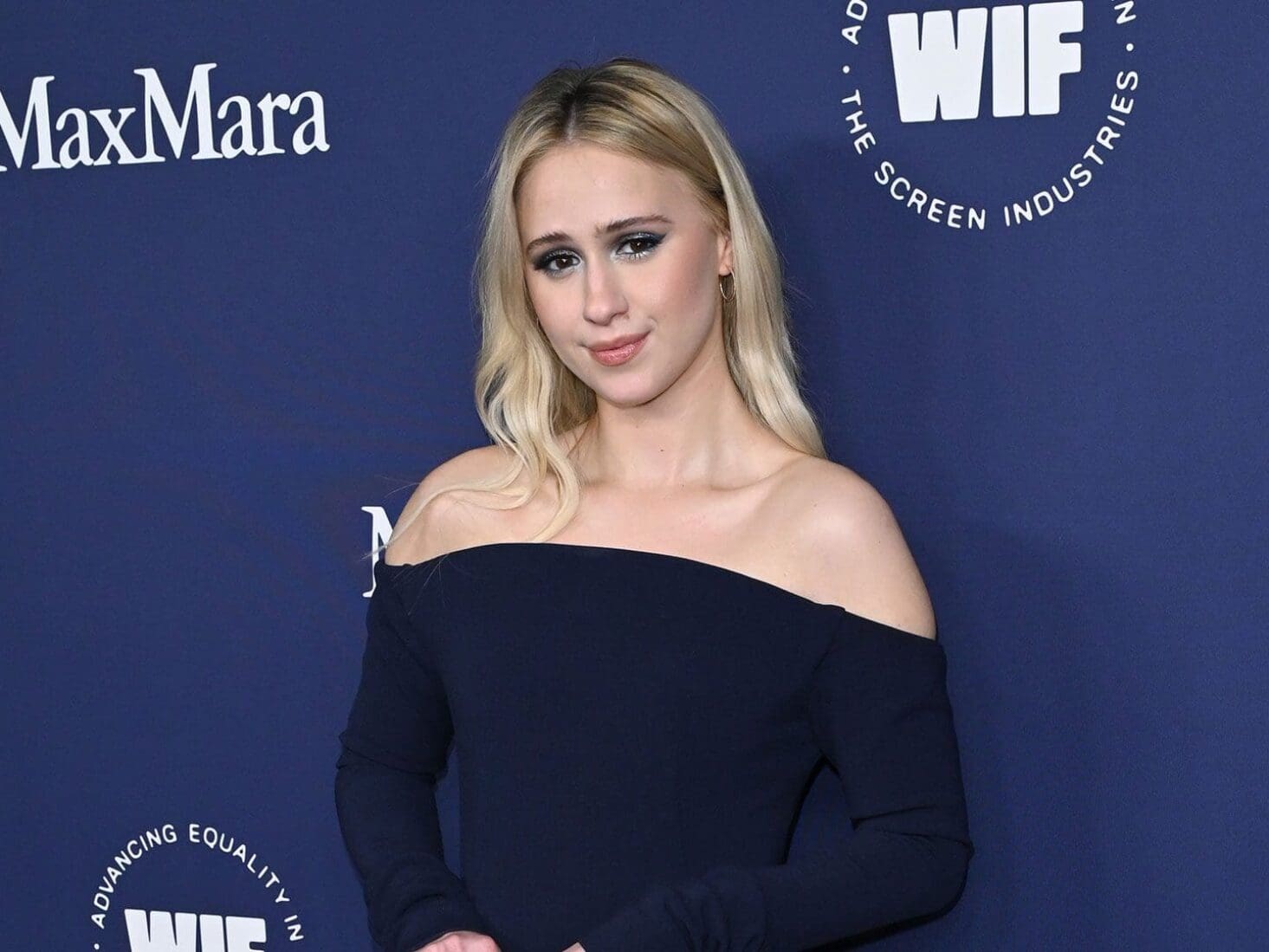 Maria Bakalova: Meet the MCU's newest recruit
Ahead of Guardians of the Galaxy Vol. 3, the Bulgarian actress talks early success and joining the world's biggest film franchise
When it comes to big breaks, most actors probably don't envision theirs coming as the voice of a telepathic Soviet space dog. But such is the pull of the Marvel Cinematic Universe, which at the time of writing spans 31 films, 20 TV shows and features no fewer than 116 A-list actors, from Robert Downey Jr and Chris Evans to Gwyneth Paltrow and Scarlett Johansson, that when the role of Cosmo the Spacedog in the third installment of Guardians of the Galaxy came calling, Maria Bakalova just couldn't resist.
"She has a huge heart, just like every other puppy," says Bakalova of her canine alter-ego. "She's going to try her best to not disappoint these people, these misfit creatures out there, and maybe she will become a part of them."
Escaping from supervillain The Collector, Cosmo joins a Guardian's team still reeling from the loss of Gamora, with the film seeing Peter Quill rally his troops to defend the universe and protect one of their own – a mission that could mean the end of the Guardians if not successful. Of course, this being the MCU, Cosmo is not just any dog: her powers of telekinesis and telepathy are sure to come in handy.
Drafted into the Marvel family following breakthrough performances in Borat Subsequent Moviefilm and A24's Bodies Bodies Bodies, Bakalova admits she expected the majority of her scenes to be captured in a sound booth, so was both surprised and a little intimidated to be confronted with the cutting-edge world of motion capture.
"It's such a weird thing, that all these dots, numbers and colours are going to turn into an animated character," she explains. "At the same time, staying on my arms and knees and imagining that's not actually my arms but something a dog would have, having a tail and barking and being a pet. It's funny, interesting and satisfying actually."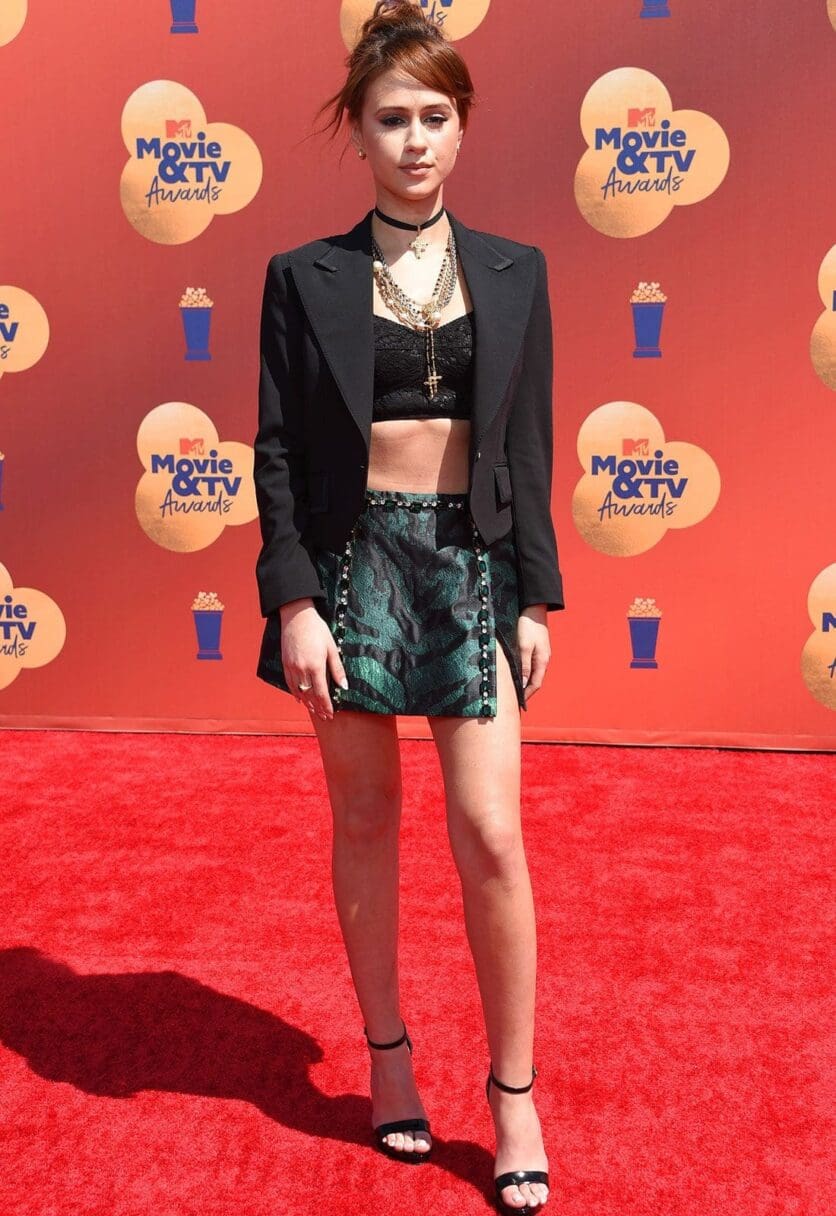 Not that taking on fresh challenges is anything new to Bakalova at this point. It's fair to say she's been on quite the stratospheric trajectory since coming to the world's attention in 2020 as Borat's daughter in the sequel to Sacha Baron Cohen's 2006 mockumentary – a role that earned her a Critics' Choice Award and nominations at the Oscars, BAFTAs, Golden Globes and SAG Awards.
Capitalising on this success, 2022 saw Bakalova's debut leading role, as Bee in Bodies Bodies Bodies, a Gen Z slasher whodunnit by indie hitmaker A24. "We watched the movie for the first time with an audience at SXSW and when people were actually gasping or screaming or laughing, it was the biggest dream ever," she recalls.
"That's one of the movies that felt great while working on it, regardless of the hard circumstances that we were put under. It was cold, it was wet, bloody and muddy but we were all together and dedicated to our craft and the process matched the result – both of them were satisfying, exciting and just beautiful."
One of the biggest draws of the A24 movie was the prospect of working with director Halina Reijn, who Bakalova had admired ever since seeing Instinct at the Locarno Film Festival in 2019.
"She touches on things that people don't often talk about, like female sensitivity, the relationship between daughter and mother and some taboo topics," explains Bakalova. "She's not scared to go there and she's not scared to lead you to go there. We appreciated it a lot as actors because she gave us the freedom to experiment and go to the edge of something that might scare us – but she was there holding our hands."
And while it was these darker themes that first drew Bakalova to acting – she points particularly to independent movies, Scandinavian dramas and psychological thrillers as inspiration – joining the MCU was still a surreal moment.
"The idea of something this big had never come to my mind as something that was really possible," she says. "Being right next to these incredibly talented, dedicated creators and actors feels like a dream come true because it's a whole new world, a whole new universe."
However, while the hysteria and scale of Guardians of the Galaxy Vol. 3 may be unlike anything Bakalova has been part of to date, she credits her experience on Borat 2 for helping her acclimatise to the MCU. "It felt like an indie movie, we worked with a very small team [and] it felt arthouse but it was also commercial in a good way," she explains of Borat. "That helped me transition to these established big blockbuster franchises like Guardians of the Galaxy."
As for what's next? With four movies in post-production, as well as further television and big-screen starring roles on the slate, Bakalova isn't going anywhere. Guided by advice given by an early acting teacher ("To make a good movie you need three things: good script, good script and a good script"), just don't expect Bakalova to be slotted neatly into any preconceived boxes.
"I like strong voices and playing with things that are not traditional," she muses. "We need everything for our mental health: we need big movies, we need small movies, we need Marvel, we need A24, we need rom-coms, we need horror, we need action and thriller.
"I'm just excited to see what's going to happen next and I hope it's going to be something that I haven't done before."
Guardians of the Galaxy Vol. 3 is in cinemas now.