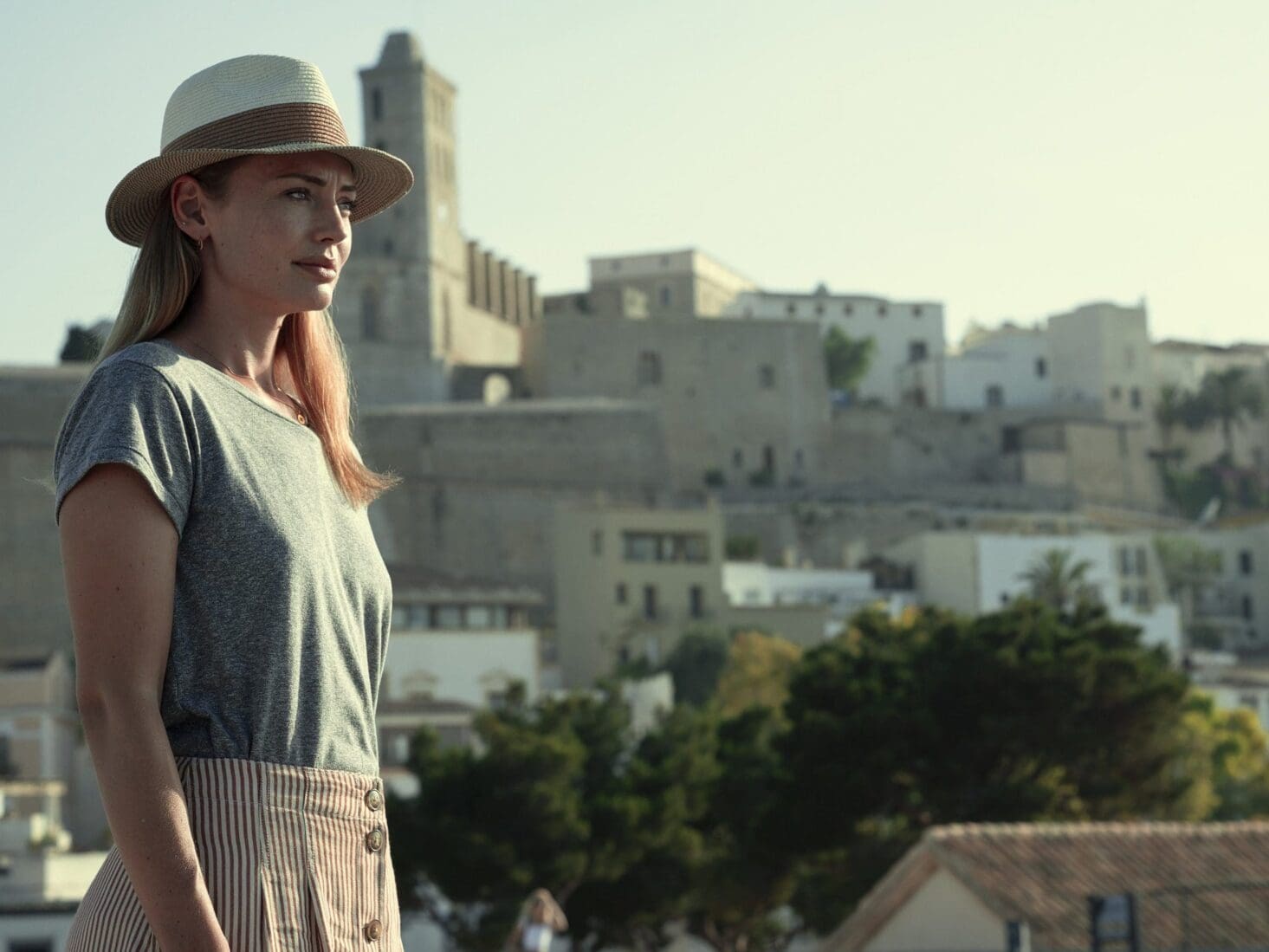 Laura Haddock: The Downton Abbey star on stepping into the limelight
The British actor and Downton Abbey newcomer is determined to define her own success
By the time Laura Haddock joins me on Zoom, I've already finished work for the day, eaten dinner, and gotten through several episodes of Love Is Blind (don't judge me). After a long week, I'm almost ready to turn in when the time of our late-evening virtual meeting arrives. Thankfully, there's a lightness to the actress's sing-song voice that makes me feel instantly refreshed.
She pops up in a chic apartment, looking off-duty – she's wearing a black roll-neck and her hair is pulled back in a low, casual bun. Haddock is in Montreal, hence the lateness of the call, filming for her newest role in an as-yet-untitled espionage thriller series from Netflix. "We're on night shoots at the moment – I start work at 5pm and finish at 6.30am," she tells me. "It gets to -35 degrees, and we're filming outside. I don't think I'll ever complain about the cold again!"
Biting conditions and sleep deprivation aren't the only challenges. Haddock has also had to learn a foreign language, and an accent, for the role that is, apparently, "going to be a bit of a game changer". "I'm excited about how it's going to be received, because I don't think anybody has ever seen me in this light before."
Which is intriguing, because the 36-year-old has appeared on-screen in many guises, from the love interest in The Inbetweeners Movie, to a sibling hell-bent on revenge in White Lines, and Chris Pratt's mum in Guardians of the Galaxy. She's also been Lorenzo de' Medici's mistress in Da Vinci's Demons and a descendant of Merlin in Transformers 5: The Last Knight.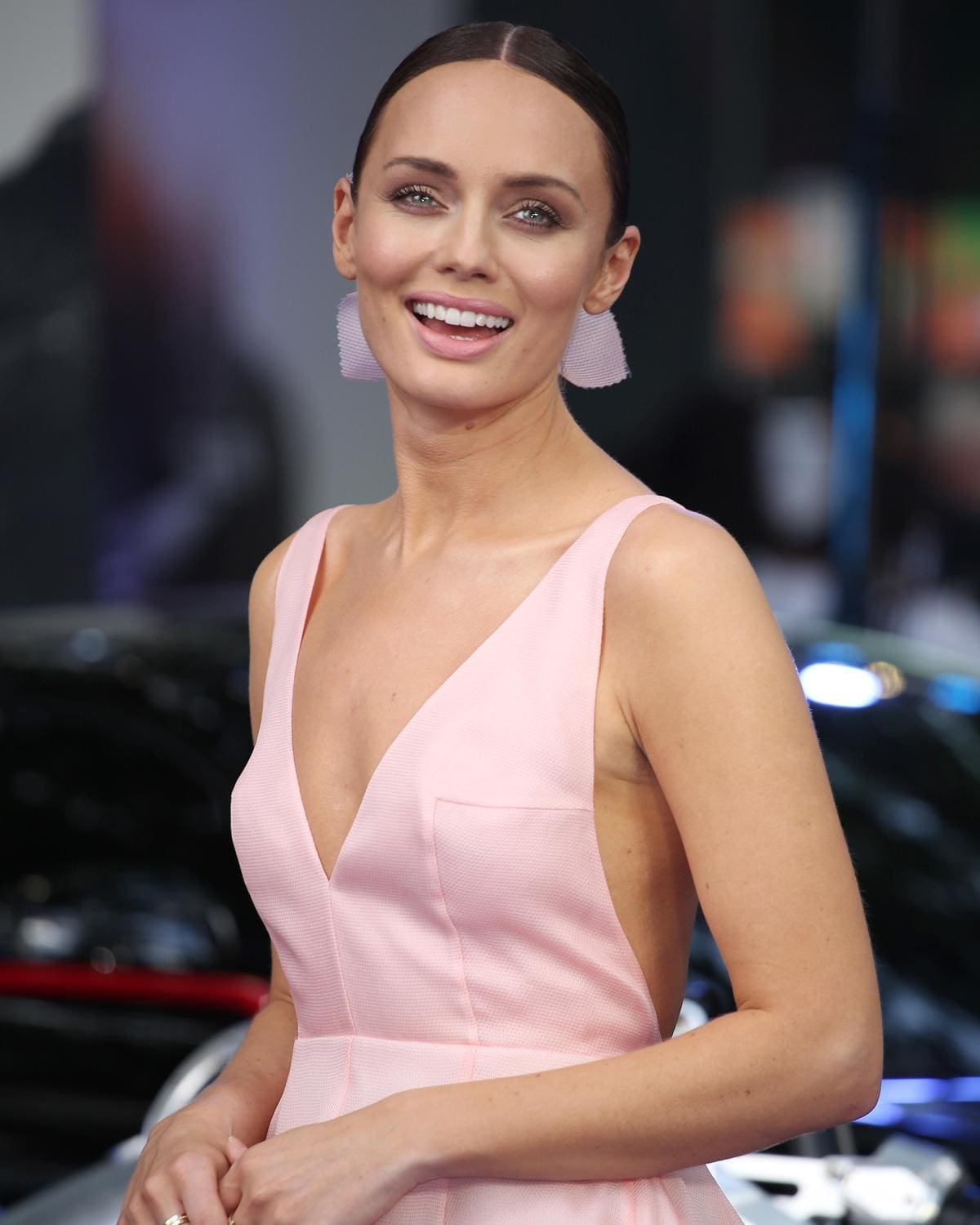 As of April, Haddock will appear alongside Maggie Smith, Michelle Dockery and Laura Carmichael in Julian Fellowes' Downton Abbey: A New Era. The second film to follow the much-loved series sees Downton's aristocratic residents escape to France, where the Dowager Countess has been bequeathed a villa, while the Abbey is used as a filming location.
Although she's yet to see the finished film, Haddock assures me that "it's everything that Downton fans will be hoping for." "I remember reading the script and thinking, 'God, I hope this works out, because I've just ruined it for myself!'" she laughs, adding that it delivers a "lightness of touch but doesn't shy away from drama or pathos".
Haddock speaks with an earnestness that makes you believe every word she says. She describes filming Downton Abbey as "wonderful" and gushes about playing opposite the "iconic" Smith, who she recalls watching in Hook as a child, commenting particularly on her and other cast members' ease on set. "It kind of feels like [repertory] theatre – their chemistry is amazing, they all love each other and know each other really well."
Laura plays Myrna Dalgleish, the glamorous star of the production being filmed at the Abbey. She is dealt a blow when, halfway through filming, the studio decides that the silent film should be turned into a 'talkie' – which, in the late-1920s, were taking off rapidly. But Myrna is famous for her face, not her voice, which is distinctly un-glamorous. The East End actress struggles with voice coaches as the panic-stricken director plans to dub over her.
It's a set-up ripe for comedy, but, as Haddock is quick to convey, is rooted in something serious. Myrna's experience was common among actresses at the advent of spoken films, and the reality was "incredibly discombobulating and probably quite terrifying".
"A lot of [actresses] were non-English speaking, from Eastern European countries, and often they couldn't learn the language or un-learn their accent quick enough, and their careers were essentially done," says Haddock. She invokes the example of Norma Talmadge, a star of the silent era who, after two failed attempts at speaking films, never appeared on screen again.
"It was a thing that women specifically had to go through, because a lot of the male actors were English," Haddock continues, adding that, although she'll never face professional upheaval at this scale, she does experience occasional niggling fears of "not being able to keep up with the industry" for reasons related to her gender. She recalls the trepidation she felt on telling her agent that she was pregnant for the second time: "Obviously they were ecstatic for me, but it was also like… that's another eighteen months [out]."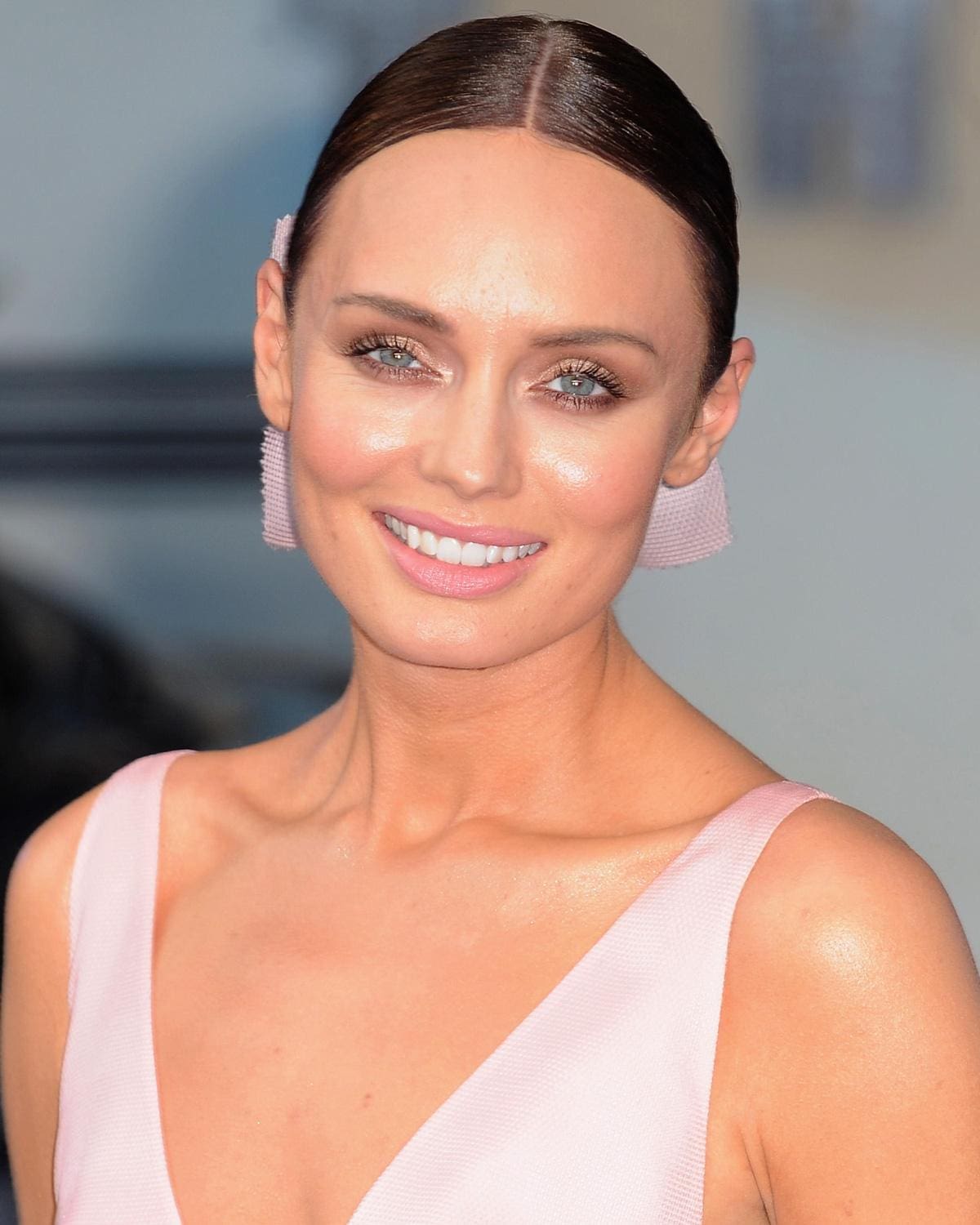 Throughout our interview it becomes clear, although not through any virtue-signalling soundbites, that Haddock cares deeply about women's representation, and hers is a life that's been shaped by strong female role models. Her first ever role – an octopus – was cast by a primary school teacher who wrote her own play. Then, an ex-actress teacher encouraged Haddock to audition for drama school – prior to this, she'd never considered pursuing acting as a career.
She is enamoured with the contingent of actresses that came up in the 1960s and '70s – Diane Keaton, Goldie Hawn, Susan Sarandon, Meryl Streep, Sally Field – and is "obsessed with the story and life" of American filmmaker Nora Ephron. Haddock adored Meg Ryan "and anything she touched" growing up, and her favourite films are Sleepless in Seattle, You've Got Mail and When Harry Met Sally: "I'll watch them and they will always make me feel like life is cool, life is chill. Everything is fine."
Although initially tongue-tied when I ask about her inspirations, Haddock is soon effusing in a way that causes my eyes to drift to the clock in the corner of my screen, conscious that our interview time is running out. But I'm loath to interrupt – it's charming to watch her light up. She describes the "amazing" experience of playing Nancy Nicholson (wife of poet Robert Graves); her desire to play Sylvia Plath; and her admiration of Sally Rooney's Normal People: "We were either them, or we knew them."
Despite being starry-eyed about other leading ladies, Haddock herself is happy to fly ever-so-slightly under the radar. She doesn't consider her career to have had a 'breakthrough moment' as such, and doesn't feel that it needed one. "I think it gets dangerous when that's the aim, because then you start making choices that aren't made because you really identify with a story or a character," she says. "Maybe it's because I don't have a lot of interest in being, you know, really famous."
Haddock tends to keep details of her private life, private. She has two children – Pip, six, and Margot, four – but you won't see their faces on Instagram. She shares them with ex-husband Sam Clafin, also an actor, who has starred in The Hunger Games and Peaky Blinders – they divorced in 2019 and, although tabloids have scavenged for details, the pair has betrayed only respectful joint statements.
When we touch on the pandemic (mandatory these days), Haddock recalls "asking lots of questions, like anyone who was self-employed… you know, thinking about exploring other options". In an alternate universe, she says, she would have considered a career in nutritional therapy.
But there's no doubt about her passion. "I love being an actress and I would never want to change that," she says. "I still get that rush of adrenaline and excitement and nerves, which is a sign that you care."
Haddock views her relationship with the camera like a best friend, someone "who you've known forever, but who you've had a massive fight with and aren't speaking to" – a mindset that helps her zone out of the commotion on set and embody a role.
The camera might be her best friend, but Haddock seems like the kind of person who has lots of friends. She's that 'It' girl who's actually, annoyingly, really nice. Hell, she's even made me feel like one of her inner circle – like there's nowhere else she'd rather be on a Friday evening than on a Zoom call with a random stranger. That's probably what happens when you choose not to chase 'fame', and opt to define 'success' and 'happiness' on your own terms.
"You're always trying to get that job where you feel like, 'oh, I've broken through something', but it's not necessarily a personal breakthrough. I want to be successful," muses Haddock, "but I don't measure success by anything other than my own aspirations and desires."
Downton Abbey: A New Era is released in cinemas 29 April 2022