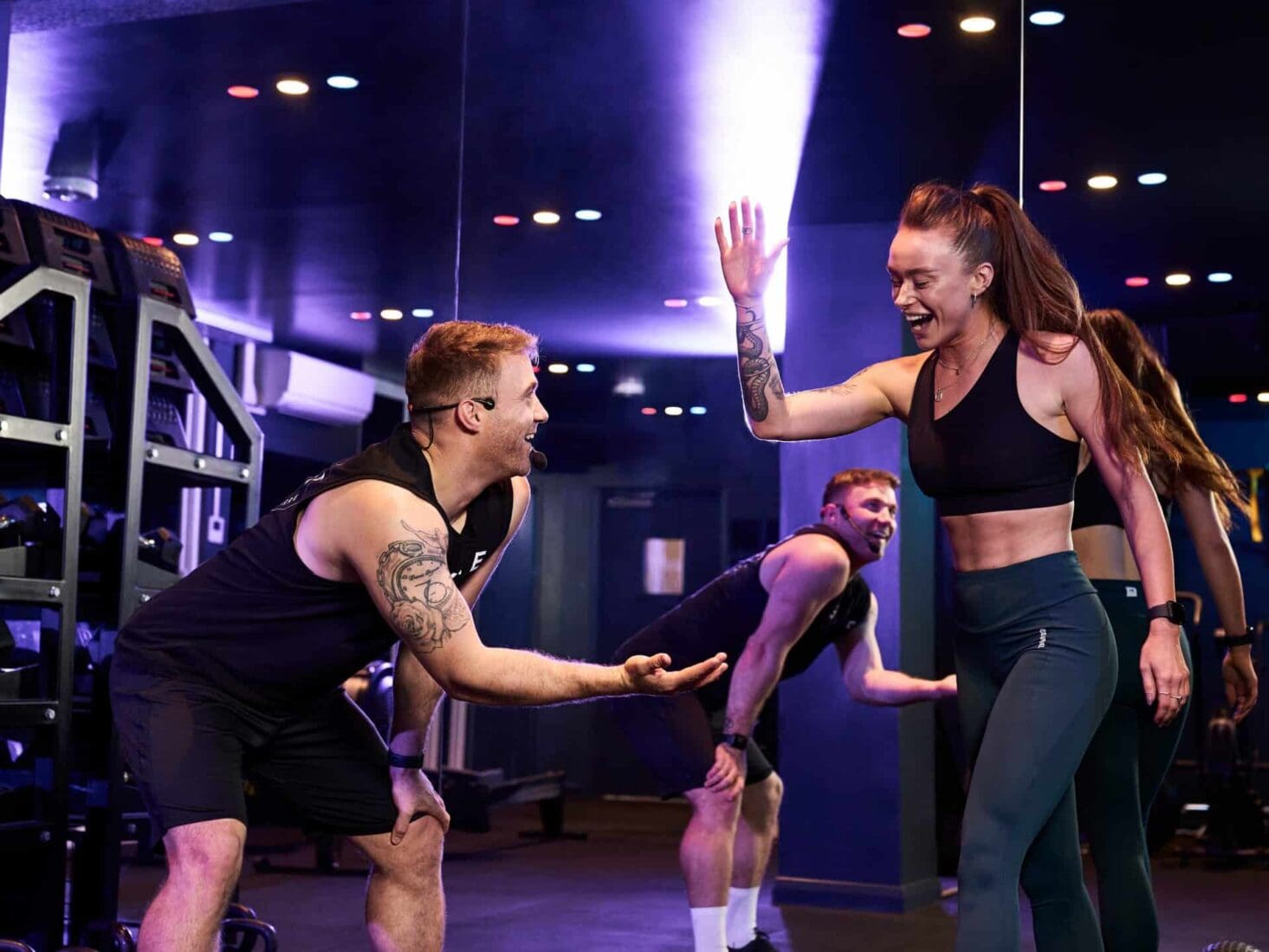 Work it out: The best fitness classes in London
Sweat, stretch and sculpt at these stellar workout classes that promise serious results
When it comes to fitness classes, the maxim to remember is the best form of exercise is the one you actually do. Any personal trainer worth their salt will tell you that it's pointless signing up for a weekly high-intensity, muscle-building circuits session when actually you really want to be doing pilates. You'll just go once or twice and then give it up.
It's time to stop choosing your fitness classes based on calories burned, and instead pick a workout you're going to love (and, importantly, stick with). And, if you're based in the capital, we've got good news: London's high-end gyms and health clubs are home to hundreds of unique and effective fitness classes. So, where to start? From leg-burning spin sessions to full-body cardio blasts and targeted strength training, these are the best fitness classes in London guaranteed to get hearts racing.
Circuit Training at Circuit Society, Bayswater, St Albans and Camden
Circuit training is a bit like Marmite, you either love it or you hate it. But burpees and kettlebells aside, it's actually quite difficult to not enjoy a class at Circuit Society. Combine the fun, friendly environment with an endorphin-raising, sweaty exercise session (that really puts you through your paces) and you've got yourself a winner.
Based on the core principles of circuit training, each 45-minute class takes you through six different stations divided into cardio and strength. One minute you'll be working your legs and arms on the ruthless air bikes, and the next you'll be working on your form by practising deadlifts. Every session is completely different — and that's what will keep you coming back for more.
Founded by Shane Collins — formerly of Kobox and Barry's — Circuit Society has gone from strength to strength since it opened its first studio in Camden last year. Now you'll also find outposts in St Albans and most recently, Bayswater. It's one to watch and definitely one to try.
Classes from £25, membership from £50 per month, visit circuitsociety.fit
Psycle Strength at Psycle, across London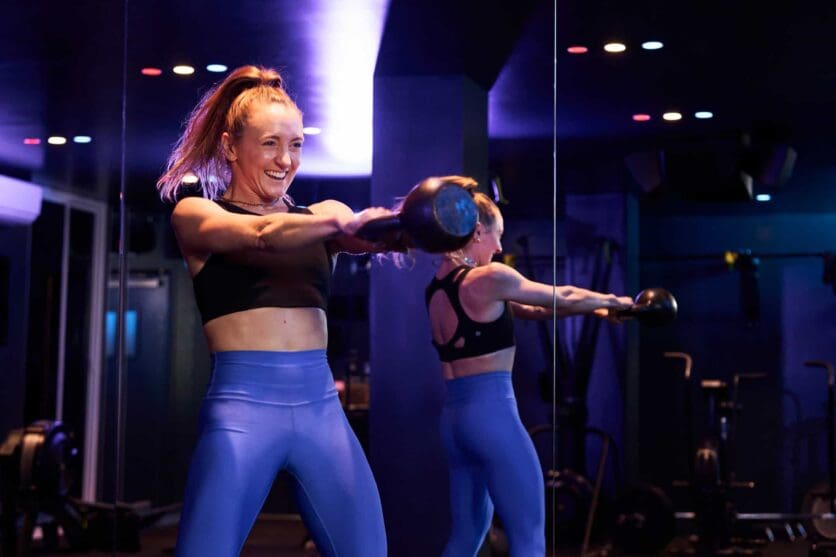 When you hear 'psycle', it's likely the first thought that comes to mind is spinning. However, there's a lot more than meets the eye to this fitness brand, which established itself in the capital in 2013 as one of the first pay-as-you-go spinning boutiques. Today, Psycle offers five different workout classes: Ride, Barre, Reformer, Yoga and Strength.
While they all do the job (and by that, I mean make you sweat and feel great afterwards), it's the Strength class which sits at the top of our list. Psycle Strength is a group-based, functional training workout that combines strength and conditioning, HIIT and teamwork for the ultimate fitness experience. One minute you'll be on the rowing machine and the next you'll be doing deadlifts. Each Strength class is designed to test your mental and physical capacity in a challenging but fun way with a satisfying ache guaranteed the following day.
Classes from £25, membership from £95 per month, visit psyclelondon.com
Warrior at Bodyism, Notting Hill
Located in Westbourne Grove, Bodyism is more of a wellness centre than a gym, with its healthy cafe, multi-purpose fitness studios and treatment rooms for a post-workout beauty boost. Built on the ethos of helping its guests feel good inside and out, Bodyism's exclusive classes are designed to help you feel stronger while rejuvenating the mind.
The team of dedicated instructors has put together an inclusive timetable, so there's something for every exercise need. Choose from strength-building balletic moves in barre class or opt for the Signature session, which is a fusion of interval training, pilates and yoga, meditation and stretching. The Warrior class is one of our favourites, and is Bodyism's only circuit-inspired session with a high-intensity-based programme using equipment from the main gym. It aims to work every muscle, build physical and mental strength and improve stamina. While it may be tough, you'll definitely feel better for it, especially when you can grab a post-workout Body Brilliance Shake — a delicious concoction of cacao, maca, almond butter and cashew milk.
Membership from £130 per month, visit bodyism.com
BarreSignature at BarreCore, across London
Since bringing its ballet-inspired low-impact, high-intensity workout to London in 2011, BarreCore has become a workout phenomenon, now boasting 10 locations in the capital and a further three across the UK. Pippa Middleton, Claudia Schiffer and Poppy Delevingne are all known to be fans of the BarreCore Method, which prides itself on safely exhausting muscles and inducing the famed 'BarreCore Shake' without putting pressure on joints.
There are now a whole span of classes on offer but long-term fans still swear by the original BarreSignature. This 45-minute class can be adapted for all levels, making it a great choice if you're new to barre, and combines bodyweight resistance, barre work and light weights in high repetitions for a full-body workout that hits all the major muscle groups.
Classes from £24, membership from £96 per month, visit barrecore.com
The Original HIIT Workout at Barry's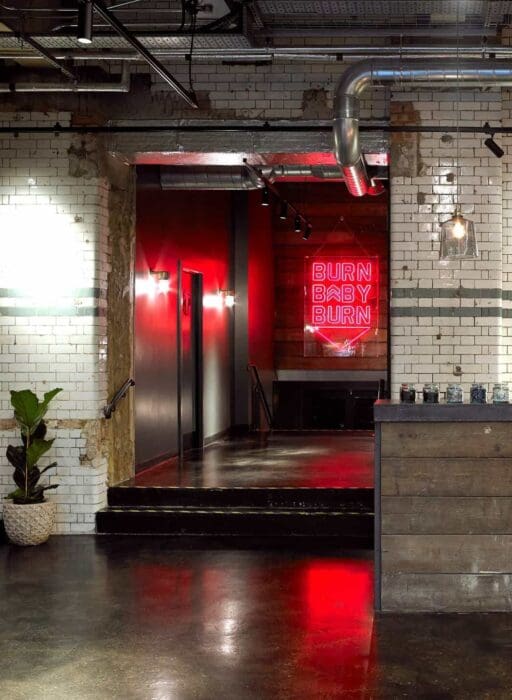 Barry's has become a London institution and is now celebrating its 10th year, having built an empire of fitness studios in London, Manchester and, most recently, Liverpool. There's a reason its signature HIIT class has become a thing of legend and inspired a cult-like following across the globe. Available at its seven London locations, and always taking place in the infamous Red Room, the workout follows a 50 per cent treadmill, 50 per cent strength training formula, with workout focus changing daily so you're always challenged and never bored. While there's no denying that this is a tough workout (and we know we said it's not all about the numbers), if you are looking to torch some serious calories, Barry's promises to burn more than 1,000 in a single 50-60 minute class while raising your metabolic rate by 15 per cent.
For January only and in collaboration with Planet Organic, Barry's has created the ultimate blueprint to help people start 2023 strong: a four-week holistic guide designed to improve physical, mental and financial wellbeing which is available here. The guide focuses on the five key pillars of wellness including fitness advice by Barry's UK co-owner Sandy Macaskill; a nutritionist's guide to a healthy January with tips, tricks and recipes from Planet Organic (with no fad detoxes, cleanses or food deprivation in sight); recovery exercises and stretch routine videos by StretchLAB; a mental health workout by psychotherapist and mental health specialist Zoe Aston and a financial wellbeing guide containing exclusive information and resources to help people get financially fit by Thrive Money. If that's not enough for you, then Barry's famous Hell Week returns on 30 January challenging people to take seven classes in seven days. It's time to feel the burn.
Classes from £24, membership from £215 per month, visit barrys.com
Full Body at Kobox, across London
If you've always fancied trying your hand at boxing but have been put off by intimidating rings, warehouse gyms and the thought of taking a glove to the face, Kobox is the solution you've been looking for. Its four stylish locations in Chelsea, Marylebone, the City and Waterloo offer a welcoming place to learn proper jab and hook technique in classes that combine fast-paced combinations with traditional functional exercises. Specific 50-minute classes targeting the core, upper and lower body are on offer but for a great all-rounder choose the full-body workout. Let the pumping music and flashing lights sweep you up as you spend half the class performing fast-paced six-punch combinations at the bag, before switching to mat exercises designed to target the core and lower body. This may be the most fun you've ever had in the gym.
Classes from £19, membership from £136 per month, visit koboxboxingclub.com
Athlete at John Reed, Liverpool Street
This vast gym (it spans 2,000 sqm across two floors) in the heart of the City prides itself on, quite literally, offering something for everyone. As well as a boxing gym, hot yoga studio, spin area, huge spaces for machines, cardio and free weights, two saunas and an extensive personal training programme, John Reed also offers more than 300 live classes per week. The choice is equally as extensive, with strength, cardio, yoga, barre and pilates all covered. If you're a more sociable gym-goer, we recommend Athlete: a station-based full-body tag team workout featuring weights, cardio and bodyweight resistance exercises to improve cardiovascular fitness and endurance.
Membership from £140 per month, visit johnreed.fitness
Ride at Boom Cycle, across London
If you find the range of classes on offer at a lot of gyms a little dizzying, head over to Boom Cycle, where they make things simple by offering just one highly effective workout. A classic spin class, complete with nightclub-atmosphere, chest-thumping beats and high-energy trainers, every class is adaptable to your personal fitness level, with all participants encouraged to set their own goals and push to meet them. As with most classes of this type, how much you love it will often come down to the instructor, so try out a few to see whose style suits you best.
Classes from £17.50, membership from £120 per month, visit boomcycle.co.uk
Rocket Yoga at Blok, Clapton and Shoreditch
Hip East London gym group Blok doesn't believe in a one-size-fits-all approach to training. Instead, upon joining every member is encouraged to choose three training categories to focus on (strength, endurance, skill, flexibility and reset), with a programme of at least three classes per week created to cover your chosen specialisms. The benefits of this cross-training method are myriad: lower injury rates, less chance of boredom and faster progress, to name a few.
Classes are highly tailored, with some surprisingly niche options on offer, including an hour-long class dedicated to handstands, as well as strength-based calisthenics, breath workshops and sound healing. Yoga is one of Blok's specialties and, if you've got a solid foundation, it offers a number of more advanced classes and twists on classic flows to take your practice to the next level. Our favourite is Rocket Yoga: a fast-paced class that utilises the principles of ashtanga yoga but does away with long holds to offer inversions and arm balance sequences that improve flexibility and stamina.
Classes from £10, membership from £145 per month, visit bloklondon.com
Athletic Training at Equinox, Kensington, St. James's and Bishopsgate
Equinox's three London locations rank among some of the most luxurious health clubs in the capital, with spas, members' lounges and steam rooms as standard. But, before you can sit back and relax in the sauna, you're going to need to earn your downtime. Enter Athletic Training classes.
One of a number of classes exclusive to Equinox, this challenging class targets strength and cardiovascular fitness with a HIIT class which combines weights that can be personalised to your ability. Will you be exhausted at the end? Yes. Will it be worth it? Absolutely.
Memberships from £200 per month, visit equinox.com
Wattbike at Third Space, across London
Third Space doesn't do things by halves. At its eight venues in key London locations, including Moorgate, Mayfair, Canary Wharf, Soho and Islington, you'll find acres of floor space, rows and rows of equipment, yoga studios, pools, saunas and quite possibly the chicest changing rooms in the city. Accordingly, the range of classes on offer is equally all-encompassing, with 44 workouts offered across disciplines including swimming, dance, combat, strength and conditioning, yoga and athletic training. The star of the show, however, is its Wattbike class. Endorsed by British Cycling, this innovative class replicates the feel of a real ride while also analysing your technique and adapting the challenge to maximise performance.
Memberships from £200 per month, visit thirdspace.london