Where to Holiday for Winter Sun 2019
Yes, winter is coming but if you plan ahead, you'll be basking in the sun, cocktail in hand, smug to have escaped sub-zero temperatures at home
Sunshine makes us happier – it's a fact. Our serotonin levels go up and so does our enthusiasm for watersports, eating alfresco, cold drinks, ice cream, fresh salads and spending time in the great outdoors. We know it's just going to get greyer and colder from now until, realistically, April – we've done this before – so now is the time to stick a pin in the map and pursue blue skies. These are our top seven spots for getting some sunshine in your life this winter, whether you love the sound of a neverending beach paradise or a tropical, cultural haven.
1. Maldives
Perfect for: luxury as standard; world-class beaches; that perfect Instagram shot
What to expect: Tropical islands flawless enough to be film sets. Palm trees swaying in the breeze. Water so clear you can see the shells on the seabed, and snorkelling experiences in the deeper waters that house an unparalleled rainbow-hued consortium of aquatic creatures. Too good to be true? It's not. Welcome to the Maldives.
Where to stay: A&K praises Amilla Fushi, which translates as 'island home', for its clean, contemporary architecture and warm, thoughtful service; its experts recommend seeking out the resort's resident marine biologist, Lauren, who will take you on a diving or snorkelling excursion to an underwater cave, pointing out everything from rays to turtles. Four Seasons Landaa Giraavaru is 18 hectares of island heaven in the Maldives' only UNESCO Biosphere Reserve, where you should spend plenty of time in the multi-award winning Spa and Ayurvedic Retreat. Book a Sunrise water villa and enjoy admiring the spectacular sunrise, plus the baby sharks and stingrays swimming beneath your feet. Huvafen Fushi, set within its own lagoon, boasts the Maldives' only underwater spa room. Savour a nine-course interactive tasting menu on the lantern-lit beach and feed the stingrays at the house reef.
Why book with A&K? At Huvafen you'll get a complimentary spa treatment (yes please), and the A&K specialists can arrange an equally unforgettable stay in nearby Sri Lanka too, as part of your trip.
Flight time: approx. 11 hoursTime difference: 4 hours aheadAverage temperature (November-March): 27-29°CFamous fans: Duke and Duchess of Cambridge, Leonardo DiCaprio, the Beckhams
Click here for more information on the Maldives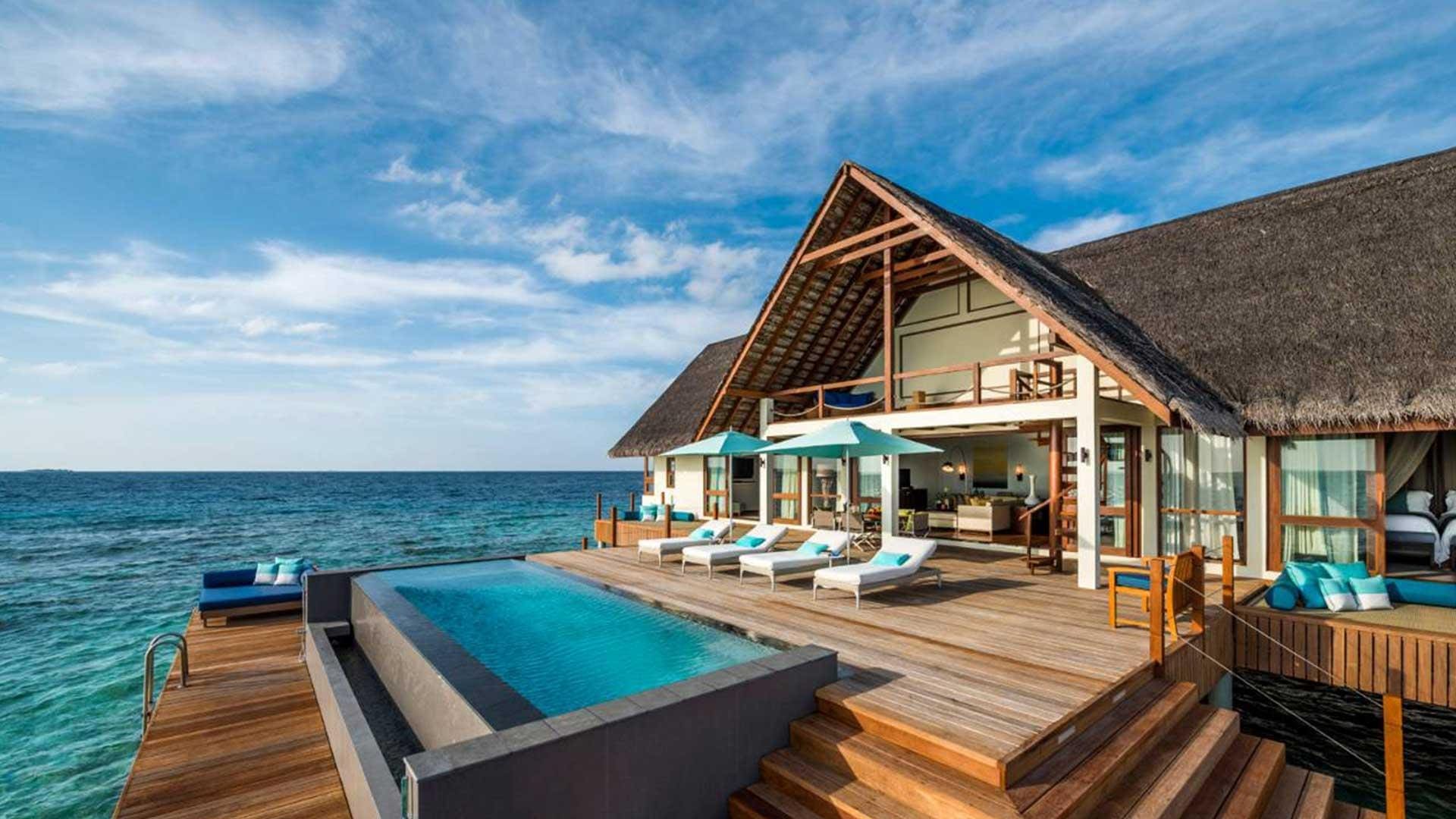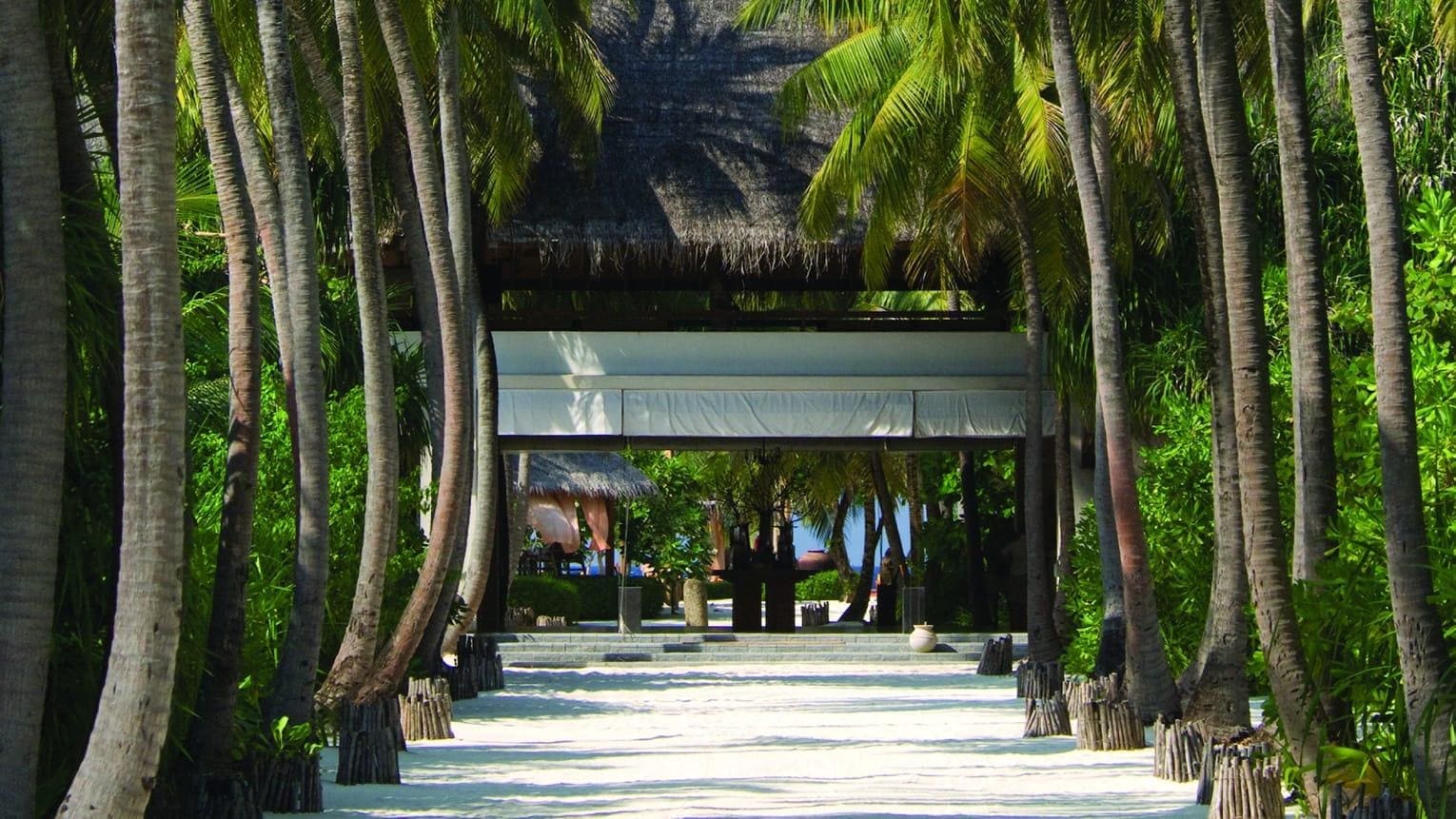 2. Seychelles
Perfect for: once-in-a-lifetime honeymoons; tropical family adventures
What to expect: These 115 islands, 1,500km off the coast of Africa, have spectacular landscapes – think coral atolls, lush vegetation, coconut groves and granite mountains – and an abundance of wildlife intent on racking up the superlatives; seek out the world's smallest frog and heaviest tortoise. Plus William and Kate chose the Seychelles for their honeymoon, which indicates just how special they are.
Where to stay: A private island? Perfect. Six Senses Zil Pasyon in the marine national park of Coco Island has just 30 pool villas, and three multi-bedroom residences. Honeymooners will adore the seclusion of their villa, champagne sunset picnics, spa treatments amid granite boulders and, as recommended by A&K, a private fine dining and wine tasting experience at the Wine Vault. Families will find days fly by thanks to an array of water sports, outdoor games, archery and volleyball. We'd also suggest telling the kids to keep their eyes peeled for turtles laying their eggs on one of the resort's white sand beaches.
Why book with A&K? The Six Senses Zil Pasyon is an A&K Favourite. Staying at a hotel within this carefully-curated collection means you get "a little something extra" every time you check in.
Flight time: approx. 10 hours Time difference: 3 hours ahead Average temperature (November-March): 27-28°C Famous fans: George and Amal Clooney, Sir Paul McCartney, Brad Pitt
Click here for more information on the Seychelles
3. Antigua
Perfect for: Relaxed Caribbean beach vibes; family-friendly flight time & hotels
What to expect: Antiguans are famously proud of their 365 beaches, one for every day of the year, and Luxury London has spent many a happy family holiday exploring as many of these as possible. The beautiful island has a charmingly chilled feel to it, and you can combine beach time with immersion into naval history; the picturesque English Harbour was a major Royal Navy station in the Napoleonic Wars.
Where to stay: The northwestern tip of the island is home to the seven-hectare, colonial-style Blue Waters Resort & Spa. Families will feel not just welcomed but thoroughly spoilt for choice – there are seven pools, watersports, spacious Cove Suites (with their own pool area) and an epic Kids' Club and Crèche for children from 14 months to 12 years. The older kids will love decamping to the Secret Garden for arts & crafts, football, tennis, cricket, jewellery design and ice cream trips.
Why book with A&K? The island is ideally located for twinning with another Caribbean Island, such as the British Virgin Islands, St Barts, Anguilla or St Kitts & Nevis, and one of the team's specialists can organise everything for you.
Flight time: 9 hours Time difference: 5 hours behind Average temperature (November-March): 26°C Famous fans: Prince Harry, Oprah Winfrey, Justin Bieber, Eric Clapton
4. Barbados
Perfect for: Perfectly warm seas, exceptional hotels and seafood, people-watching of the highest calibre
What to expect: Yes we could talk about the incredible beaches fringed with swaying palm trees and cerulean waves lapping against the shore. And we could talk about its five-star hotels and enviable weather. But there is so much more to Barbados than beachside languishing (which we absolutely endorse too). There are brightly-coloured villages and historical monuments, grand plantation houses and lush botanical gardens. 2018 was Barbados's Year of Culinary Experiences and its culinary offering, plus the many festivals (from jazz and sailing to gospel, rum and reggae) show off the diversity of this little, 21-mile-long tropical island to perfection.
Where to stay: If you like the sound of 'a quintessentially English country house by the sea' – we certainly do – the charming Cobblers Cove is the place for you. There are tropical gardens replete with hibiscus and palm, and a coral-sand beach, of course but, as A&K explains, despite these exotic surroundings, 'staying here is like being a guest at an English country-house party'. Stay in one of 40 spacious, prettily-pastel suites, clustered around the main pink Plantation House, and don't miss out on complimentary afternoon tea served daily in the Pavilion, or a trip to nearby Speightstown, famed for its catch of the day. The only member of the Relais & Chateaux group of hotels in Barbados, music fills every corner of this haven – from opera on the beach to cabaret in the gardens.
Why book with A&K? At this A&K Favourite, you'll receive a complimentary (and mesmerising) boat trip to swim with the turtles during your stay at Cobblers Cove.
Flight time: approx. 9 hours Time difference: 4 hours behind Average temperature (November-March): 26°C Famous fans: Simon Cowell, Cara Delevingne, Lewis Hamilton, Made in Chelsea cast
Click here for more information on Barbados
5. Mexico
Perfect for: A heady mix of ancient culture, exceptional cuisine and diverse scenery
What to expect: The Luxury London team has a soft spot for Mexico, which emanates vibrancy and vitality from coast to coast, and has whiled away many a blissful day on its beaches. Let expert guides talk you through the archaeological sites of the pre-Aztec, Aztec and Mayan civilisations and let your hair down at festivals like the famed Día de los Muertos– the Day of the Dead. There will be meals so delicious you never forget them. There will be beaches and ruins that take your breath away in equal measure. And, of course, there will be tequila.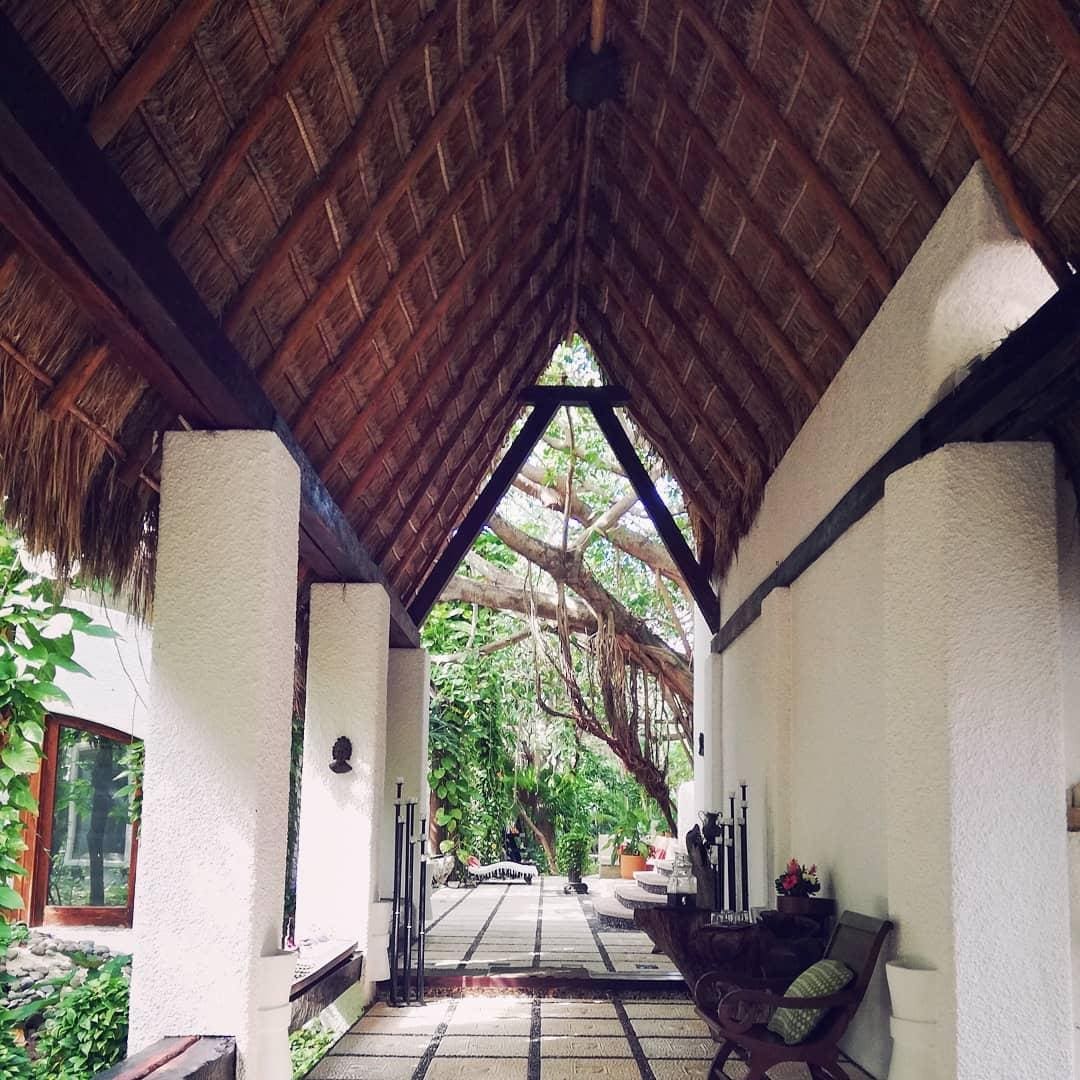 Where to stay: While the view of a mile-long stretch of powder-white sand and the azure Caribbean sea is winter-sun-break-perfection, we are won over by the expansive 200 acres of jungle reserve also visible from the stucco-white Belmond Maroma Resort & Spa. It's an ideal size too – 60 or so rooms and suites can be found dotted among lush gardens, and are made unique by colourful hand-painted tiles, soft wool rugs and original art and furniture from the Yucatan peninsula. El Restaurant is famous for its breakfast on the beach, while Freddy's Tequila and Ceviche Bar is where you should spend evenings, after trying out the new Mud Bar at the Kinan Spa.
Why book with A&K? For its insider top tips. Here the Sian Nah Suites are recommended, complete with plunge pools, fitness and spa areas and unobstructed ocean views, as well as combining exploration of both the Incan and Mayan civilisations of Mexico and Peru on the same epic trip.
Flight time: 10.5-11.5 hours Time difference: 6 hours behind (Mexico City) Average temperature (November-March): 24°C Famous fans: Reese Witherspoon, Cameron Diaz, Jude Law, Mick Jagger
Click here for more information on Mexico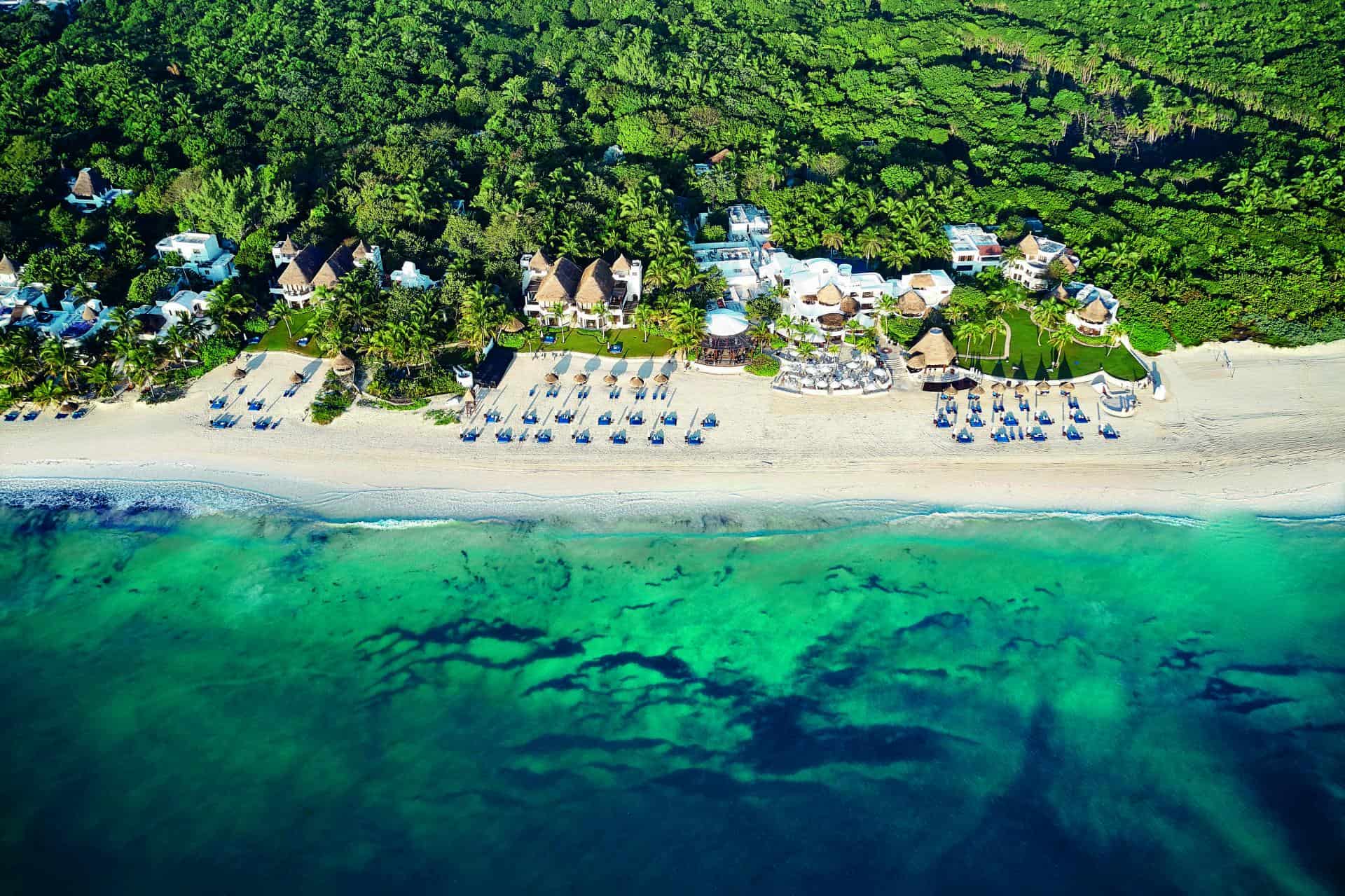 6. South Africa
Perfect for: Wildlife adventures, ideal temperatures, dramatic landscapes
What to expect: A&K singles out diverse South Africa for its commitment to "the wildlife and the good life". It's a winning winter sun choice for plenty of reasons, not least because it's more successful than most African countries at preserving its wild populations, it is as famous for its wine as its wildlife, and with just a one-hour time difference, there'll be no jet lag on this trip.
Where to stay: The remote, dramatic ecological oasis that is Bushmans Kloof Wilderness Reserve & Wildlife Retreat. Its name infers the breadth of its impressive offering, nestled in the foothills of the Cederberg Mountains on South Africa's west coast, three hours from Cape Town. Described as 'the world's largest open-air gallery', the 10,000-year-old rock art sites are worth a visit alone but when it comes to the wildlife, sunset game drives in open vehicles are an unbeatable experience. Dine, drink wine and float around in one of the four swimming pools before heading back to your luxury room or suite to enjoy the spectacular view from your private terrace.
Why book with A&K? Its Classic South Africa itinerary takes in cosmopolitan Cape Town, the Winelands and the Garden Route on an unforgettable, tailor-made trip.

Flight time: 11.5 hours Time difference: 1 hour ahead Average temperature (November-March): 20-23°C Famous fans: Rihanna, John Legend and Chrissy Teigen
Click here for more information on South Africa
7. Oman
Perfect for: Cultural discovery combined with beautiful weather and landscapes
What to expect: Home to the oldest and most traditional Arabian civilisations, A&K singles out the highlights of Oman, 'one of the region's friendliest countries', as 'desert sunsets, bustling souks and magnificent mosques'. Rather different from some of the destinations featured above, a holiday to Oman is guaranteed to ensure exploration, excitement and discovery of a unique and rather less touristy corner of the world.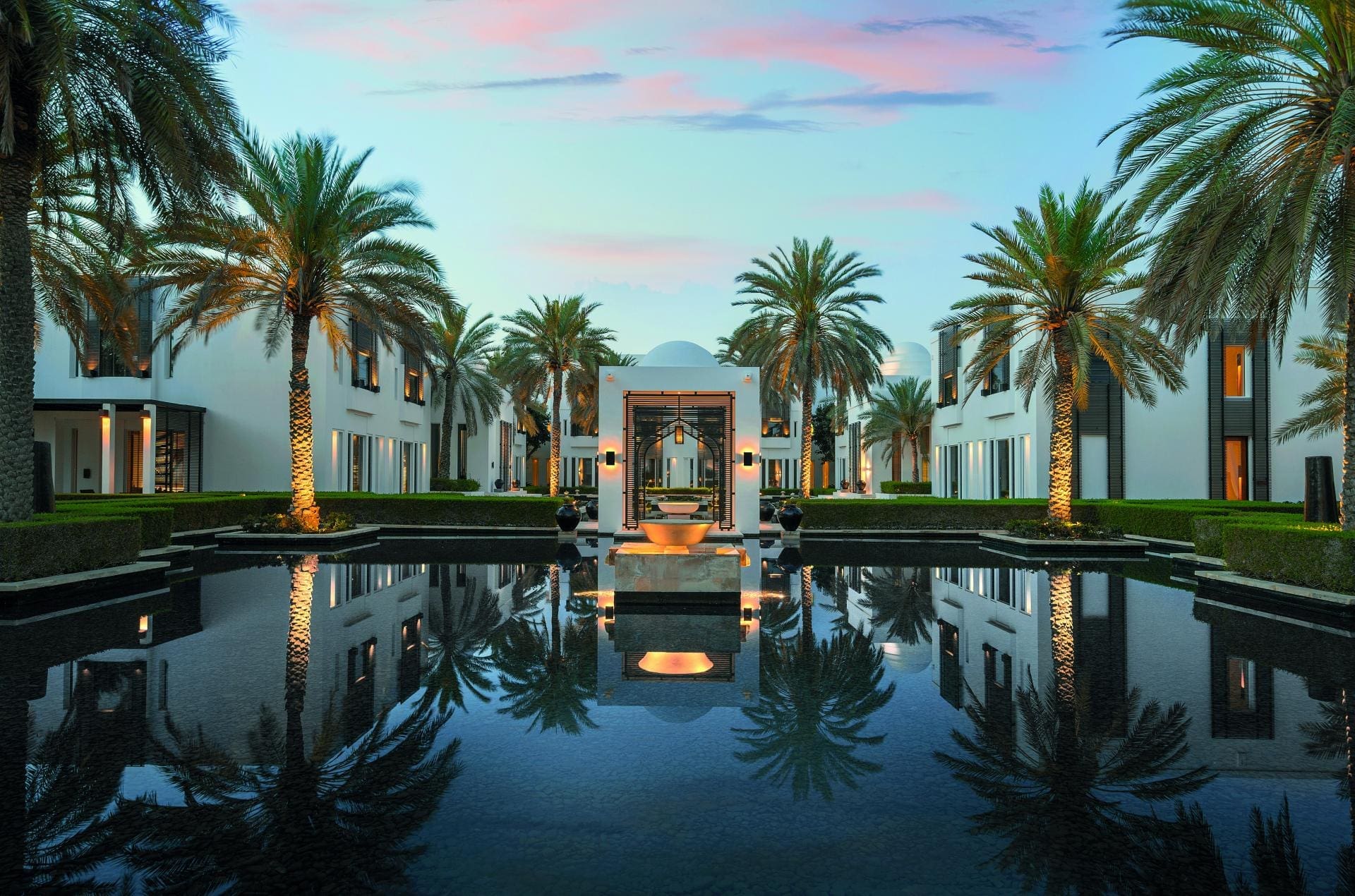 Where to stay: If you want space, sunshine, sophistication and luxury, it has to be The Chedi Muscat, a short drive from the international airport. Think private beach overlooking the Gulf of Oman, three swimming pools, a beautiful water garden, a heavenly spa and authentic Arabic, Mediterranean, Asian and Indian cuisine. The A&K team recommends 'the Chedi Club Suites with their sumptuous sunken bath tub, separate living area and private terrace'. We love the sound of pre-dinner cocktails with a sunset backdrop before watching the talented chefs at work in one of The Restaurant's open-plan kitchens. If you're inspired, sign up for the Beach Restaurant's Omani cooking classes.
Why book with A&K? The team can arrange an itinerary that allows you to explore beautiful Oman but also time to take in the majesty of Jordan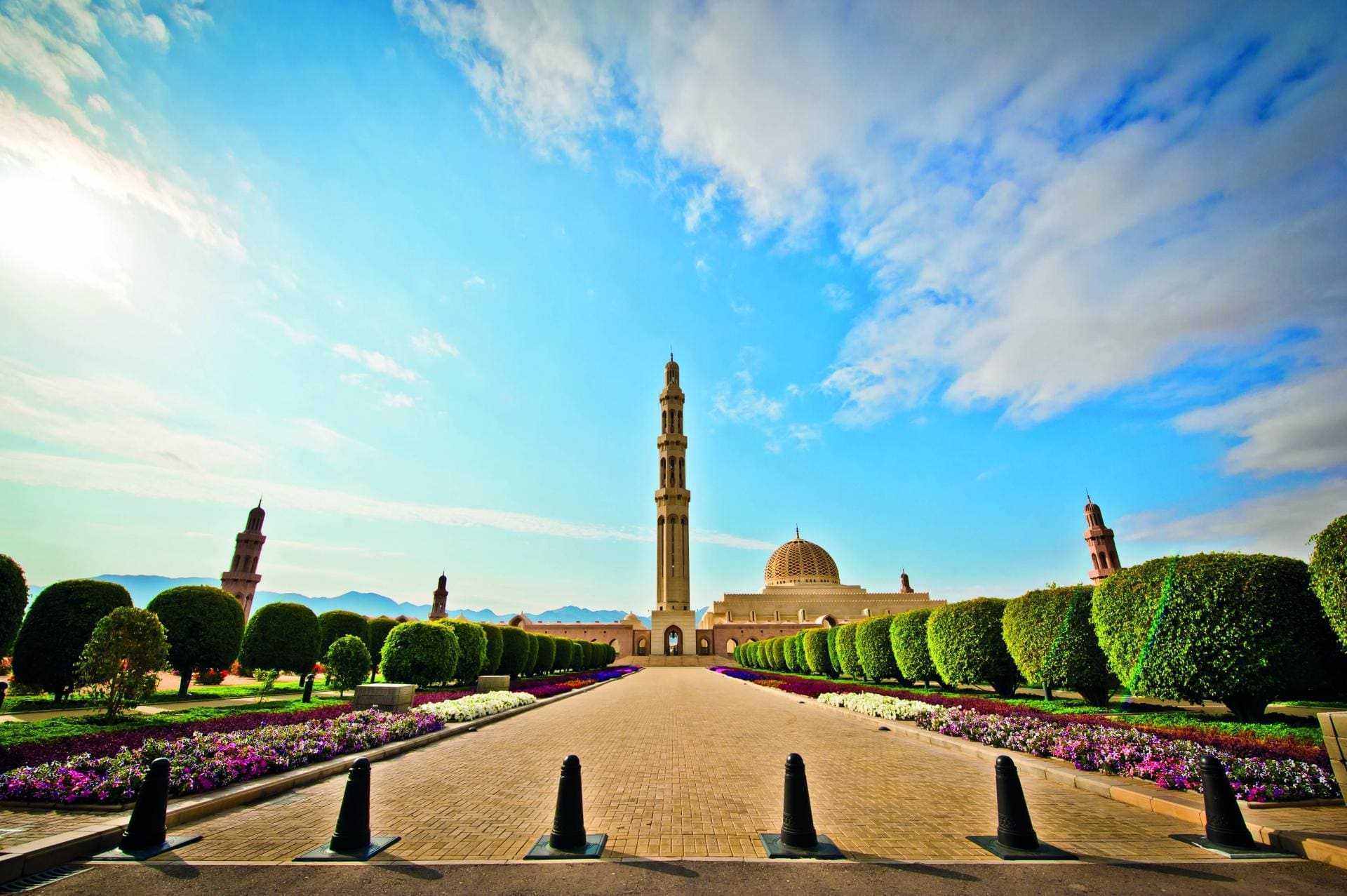 Flight time: 7-8 hours Time difference: 3 hours ahead Average temperature (November-March): 23°C Famous fans: Priyanka Chopra, Nick Jonas, Kate Silverton, Sophie Kinsella
To find out more about any of the destinations in this article, call Abercrombie & Kent on 020 7173 6440 or enquire online at abercrombiekent.co.uk