Where to Holiday in 2019: 7 Inspiring Holiday Destinations
Where to travel in 2019, as recommended by Abercrombie & Kent's team of travel specialists
Travel is one of the biggest luxuries in life – and we suggest that you start the new year with an updated bucket list of holiday destinations. Abercrombie & Kent has been helping travellers explore and discover the world for more than 55 years, uncovering local secrets and authentic experiences to deliver unique, tailor-made travel experiences.
Looking for an unforgettable holiday in 2019? Here are the top places to visit, from far-flung tropical beaches and safari plains to verdant jungles and mountain peaks.
Antarctica: for true wilderness wanderings
If you watched Blue Planet II and marvelled at its pristine, majestic, ice-white environment, 2020 is the best year for you to visit Antarctica, the last truly wild place on earth. It marks 200 years since the discovery of the Earth's most southernmost continent; although speculation about a 'Southern Land' dates back to antiquity, Antarctica is noted as the last region on Earth in recorded history to be discovered, unseen until 1820 when a Russian expedition sighted the Fimbul ice shelf.
The luxurious Le Lyrial is quite simply the best mode of transport when braving this final frontier. A&K has more than 200 successful polar expeditions under its belt, and an Expedition Team unmatched in every category. Le Lyrial sleeps just 199 clients, which means more shore excursions are possible, and cabins have private balconies. Cabin Categories 6-8 (Deck 6) receive the complimentary services of a private butler and the ship is equipped with the most eco-friendly technology available. Sign us up!
Brazil: for one-of-a-kind cultural experiences
Few countries boast the same colour and culture as expansive Brazil, with its lush vegetation, diverse landscapes and exotic wildlife. Deep in the heart of the Amazon rainforest is Kayapo Camp, open just two months a year (May – July) and exclusive to A&K. Immerse yourself in the lives of the indigenous tribe – joining its warriors for a hike and learning how Kayapo women create their iconic body paint using natural dye from Amazon ingredients – then return to the comfort of Kayapo Camp. It comes complete with your own private chef, private bathroom and hot water; enjoy morning and afternoon boat safaris along the river, in pursuit of river otter, deer, jaguar and puma, and admire the beauty of the night sky during an astronomy session.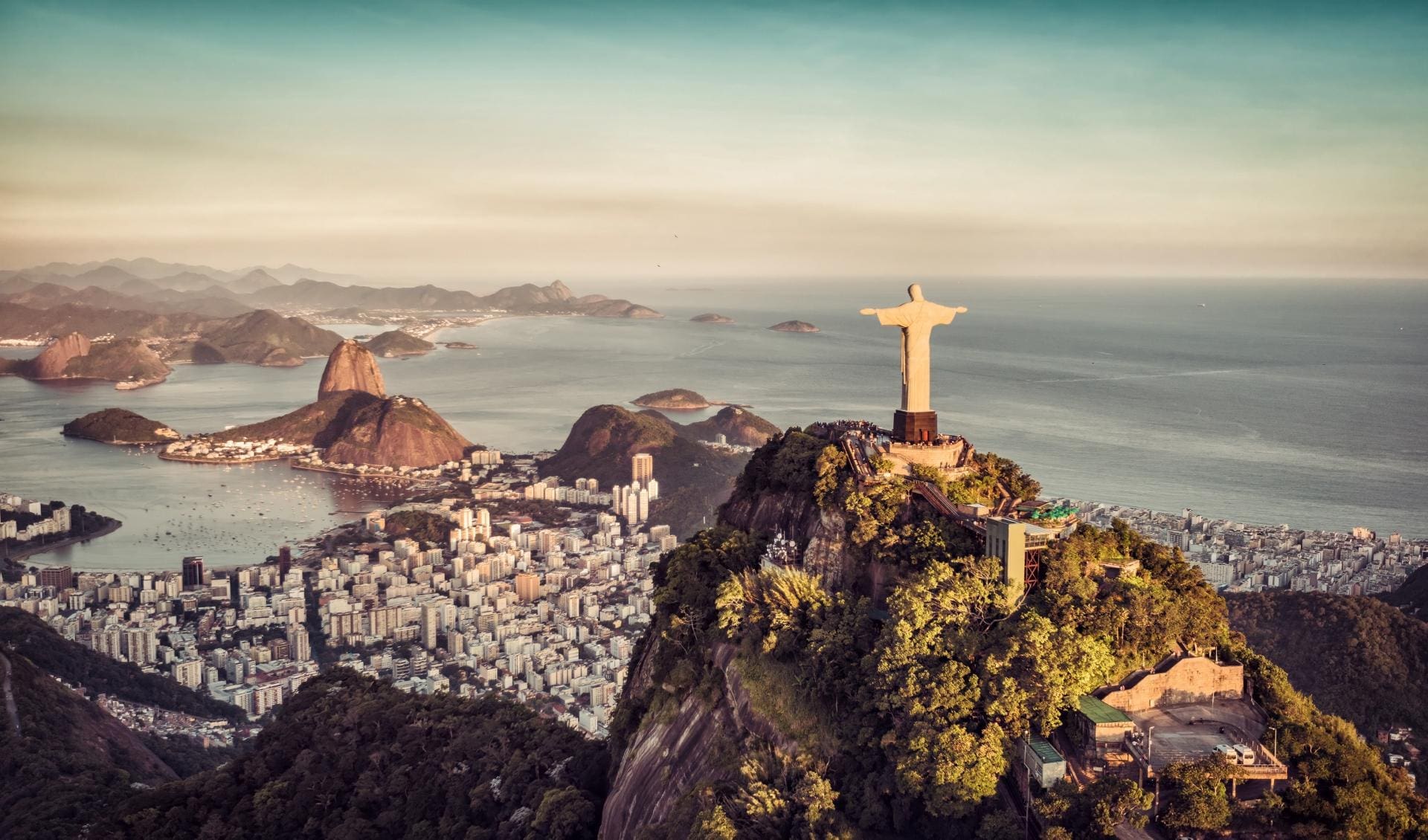 440km north of Rio de Janeiro is the only five-star hotel in Belo Horizonte, Fasano Belo Horizonte, just a short drive from the UNESCO World Heritage Site of Ouro Preto. Of all the breathtaking colonial towns scattered around Minas Gerais, Ouro Preto – black gold – is the jewel in the crown, and it's one of Brazil's most visited tourist destinations as a result. Historically significant as a centre of gold mining and government, "and as the stage for Brazil's first independence movement, the city remains vital in modern times as a centre for education and the arts", affirms Conde Nast Traveller.
Grenada: for the lap of luxury
A remarkable new luxury hotel in Grenada is drawing tourists to it like moths to a (very glamorous) flame. Silversands has flung open its stylish doors, the first major hotel project on the island in more than 25 years and the place to be seen in 2019. It shows off Grenada at its very best, without detracting from the island's natural charms.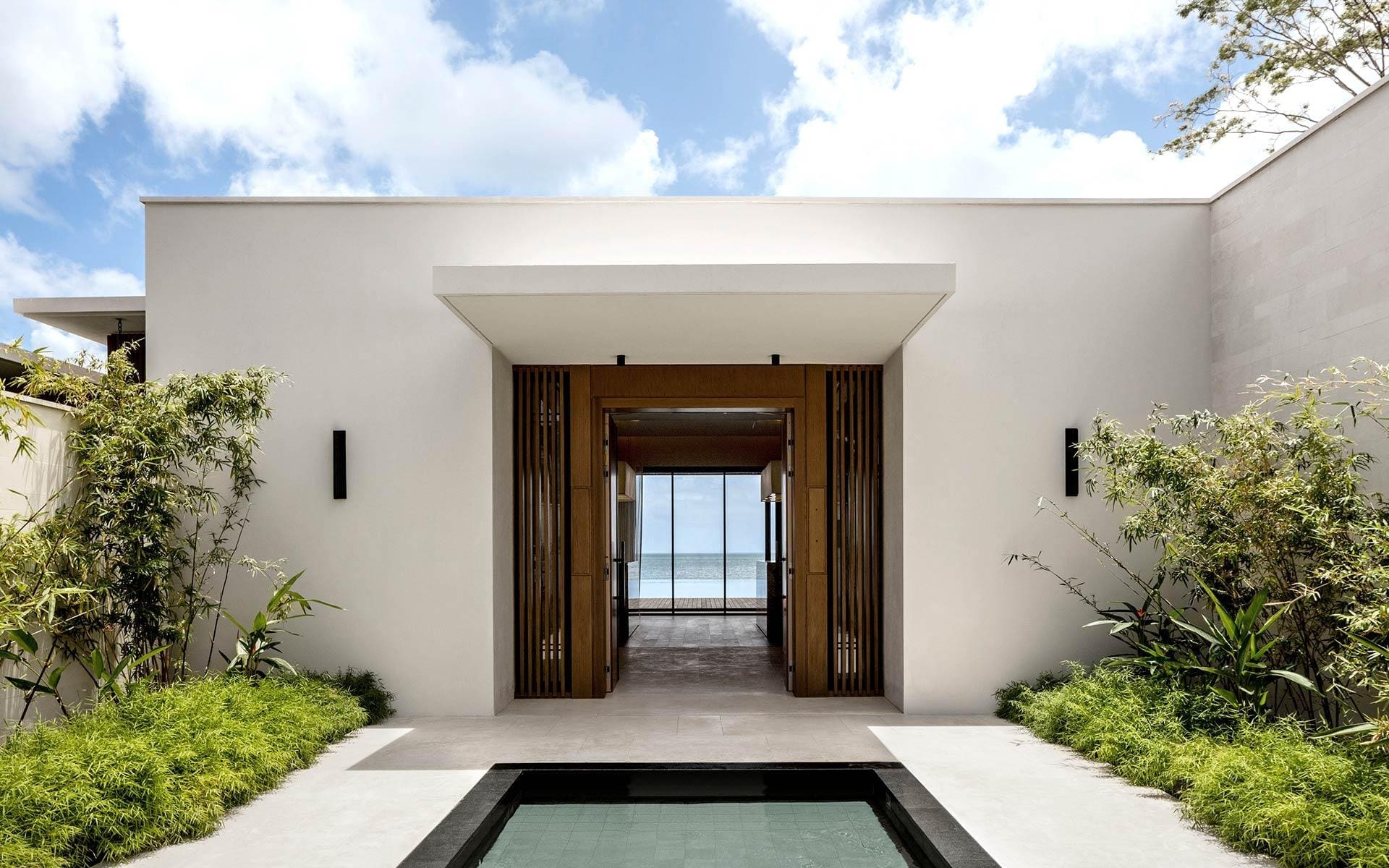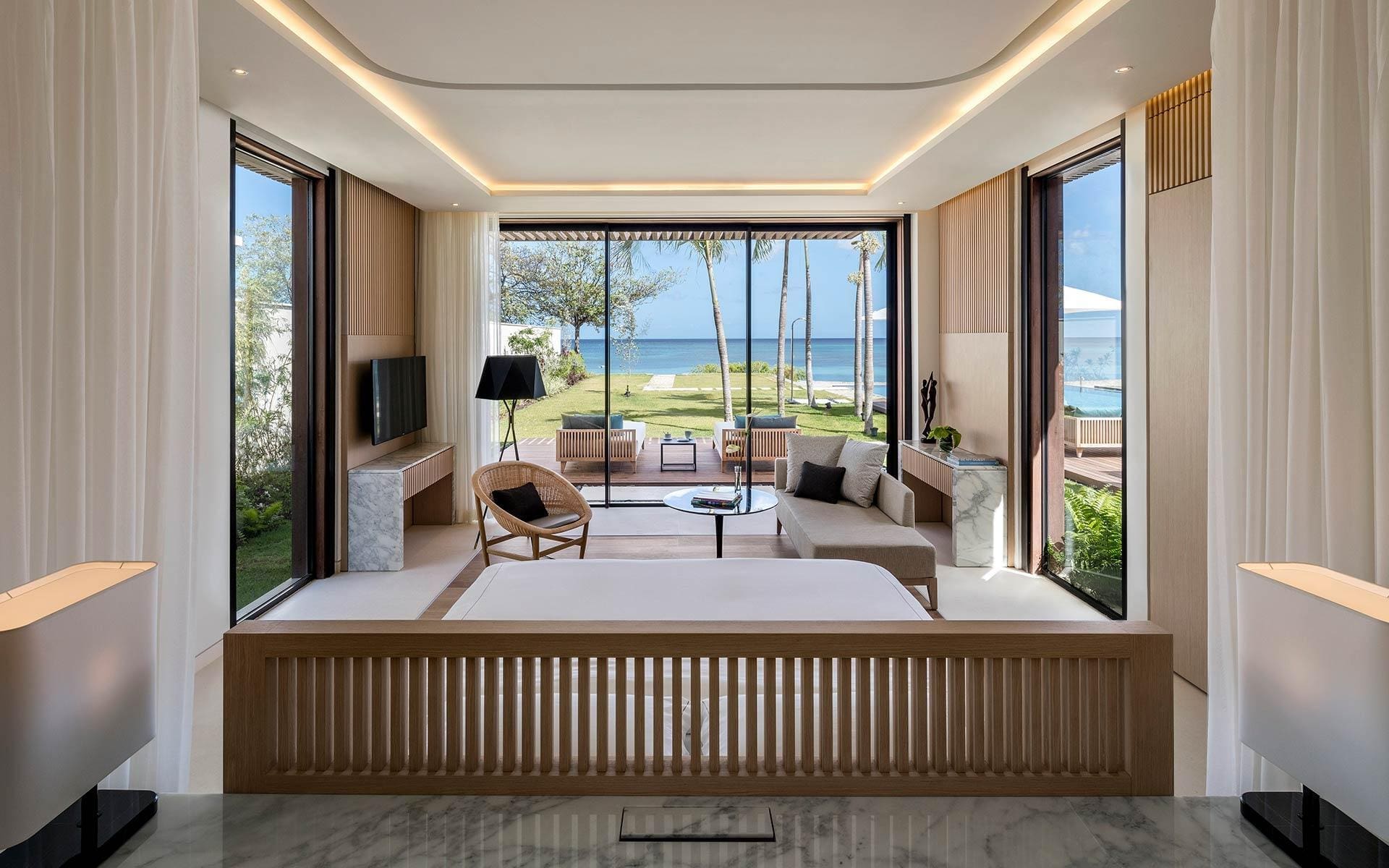 The most impressive of these is its location; the resort is found on a 700-foot-long stretch of pristine coastline, the Grand Anse beach, and there's no better place to watch the spectacular sunsets and gaze at vibrant, tropical greenery. If you want to get out and see the island, don't miss its chocolate factories and spice fields. When you get back, head straight to the Silversands Spa, which takes the prize for longest infinity pool in the Caribbean (at a staggering 330 feet). At night, dress up and dance the night away in the lively beach club, complete with resident DJ.
India: for culture & nature combined
Anyone who's been will tell you there's nowhere else like India, and it's unforgettable for many reasons. One of these is its staggering natural beauty and where better to appreciate it than in a luxurious room which overlooks the Ganges and pristine forest beyond? The Taj Rishikesh Resort & Spa is perched on the edge of a mountain, with canopied tree cover in all directions. The magnificent Taj Mahal, just a few hundred kilometres away in Agra, is another huge draw for visitors – renowned worldwide, it's breathtakingly beautiful, and you have to see it to truly understand how special it is.
If you're after an Indian wildlife experience, Jaagir Lodge Dudhwa is on the border of India and Nepal and offers everything you could possibly want from one. Head out into four separate forest reserves rich with animals and birdlife – you never know, you might luck out and catch a glimpse of the elusive tiger or the Ganges River Dolphin – then retreat to your spacious thatched villa. Learn to cook Indian food and relax into the colonial elegance of Jaagir Lodge.
Rwanda: for intrepid travellers
This African country might not have been on your must-visit list but it should be, especially now luxury travel has arrived in Rwanda, and it doesn't disappoint, say A&K's expert team. It's "enchanting and largely untouched", and intrepid travellers can expect dramatic volcanoes, lush national parks and privileged access to the mountain gorilla. It's one of only two countries where the endangered animal can be safely visited, and we recommend heading to One&Only Gorilla's Nest. You'll embark on a once-in-a-lifetime journey through towering bamboo forests and verdant jungle to seek out the mighty mountain gorilla in its natural habitat. Dian Fossey's Karisoke Camp is also well worth a visit, named after the American conservationist known for her studies of the mountain gorilla.
There's no doubt about it; Rwanda is off the beaten track, "far from the ordinary traveller's itinerary", says A&K, "and the most breathtaking experiences are only accessible by foot — but that's what makes it so special".
Turkey: for wellness & romance
We're pleased to report that Turkey is back on the tourist agenda. Turkey in particular is a wonderful European holiday destination, bathed in sunshine almost year-round, and less than a four-hour flight from the UK. It is sometimes overlooked in favour of the more predictable triumvirate of France, Italy and Spain but shouldn't be, especially Bodrum on the west coast of Turkey, near the popular Greek island of Kos with its brilliant-blue sea, imposingly craggy coastline and the beautiful 15th century castle in the centre. Mandarin Oriental Bodrum, located in the aptly named Paradise Bay, offers an extensive wellness program of tailor-made experiences within its 148-acre site.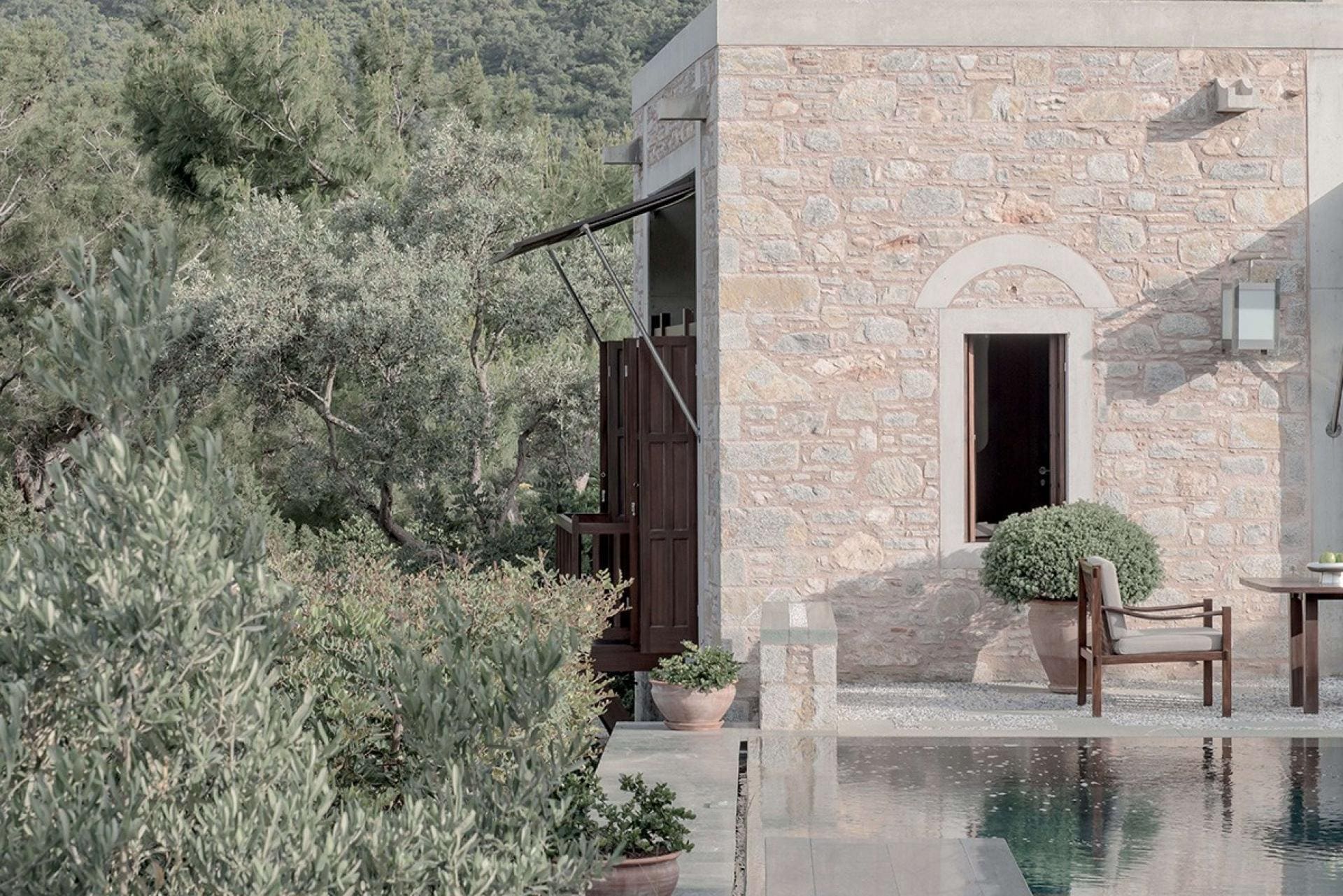 Aman Amanruya
Aman Amanruya
Mandarin Oriental Bodrum
Romantics can retreat to Aman's Amanruya – an isolated resort also in Bodrum – and families will love the incredible new Six Senses Kaplankaya not much further north on the Aegean coast.
Zimbabwe: for animal adventures
After a period of political turmoil, Zimbabwe has reestablished its well-deserved reputation as an alluring African destination. Known for its sensational landscape, iconic wildlife, and hospitable people, travellers are once again flocking to Zimbabwe for a taste of its culture and countryside. Fill your camera with photos of wild animals at play – everything from hyenas and lions to leopards, hippos, and more – in their natural habitats around Lake Kariba in the north of Zimbabwe – and stay in the Bumi Hills Safari Lodge.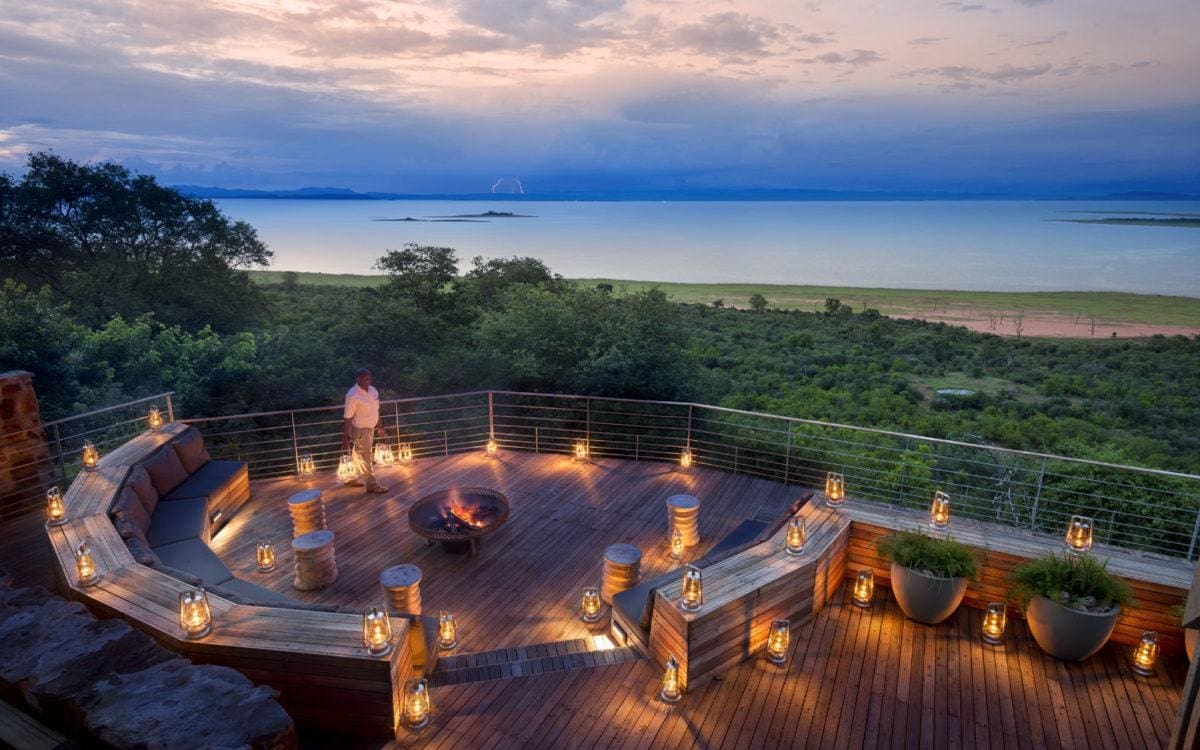 Or you could head to Malilangwe Wildlife Reserve in the south-east of the country to stay at Singita's new Pamushana Lodge. Luxury London has visited two of Singita's Tanzanian properties and can report it's the most incredible safari experience one could dream of, and absolutely unforgettable. We expect Pamushana to deliver much of the same, and can't wait to visit!
For more information call 0203 814 0760 or click here to enquire online now. Prefer to speak to someone in person? Visit A&K in Harrods on the Lower Ground Floor, 87-135 Brompton Road, Knightsbridge, London SW3 1RT.