Room for one: The world's best solo travel destinations
Turn every trip into an adventure at these stunning destinations perfect for exploring alone
Solo travel certainly has its benefits – and more and more travellers are catching on. According to new research by online travel agent Opodo, there's been a 42 per cent increase in solo travel compared to 2019. And we can see why: you can holiday exactly how and where you want with no one else's itinerary to abide by. A morning hike? Sure. Midday cocktails? It's up to you. Spontaneous museum trips? As you please…
Important factors to bear in mind are safety and comfort. And with some countries more welcoming than others when it comes to solo travelling, we've scoured the world to find the top destinations waiting with open arms – as well as the best luxury hotels to book during your trip.
Finland
Casually known as the most introverted nation in the world – and the happiest – Finland offers fantastic snow adventures and ski escapes for the solo traveller. Hit the slopes in Ylläs (the biggest ski resort in the country offering more than 500km of trails) before booking a tour to see the Northern Lights, which are often spotted across the country from September to March. Finland is a great summer destination too, with its long daylight hours, dense forests and picture-perfect lakes making for great hiking trips. With its laid-back and relaxed culture, concise cities and efficient transport system, we're sure you'll find Finland to be a great choice for your next solo adventure.
Where to stay: Arctic TreeHouse Hotel, Rovaniemi
Those looking to explore the Arctic Circle from a luxurious safe haven must book the Arctic TreeHouse Hotel. A blend of local Lappish traditions and modern Scandinavian design, each suite boasts panoramic views of the forest and Arctic skies, so you may even spot the Northern Lights and Midnight Sun from the comfort of your bed.
From £226 per night, visit arctictreehousehotel.com
South Korea
If Korean TV dramas, K-pop and mukbang YouTube shows are your thing, hopping on the 12-hour flight to South Korea is, in fact, a no-brainer. And luckily for solo travellers, it's a famously safe destination too, boasting low crime levels and locals renowned for helping lost tourists finding their way. The winter months aren't the best time to visit – icy temperatures often reach -15C – as you'll have to pack more layers and coats than your baggage allowance allows, so a spring or summer trip is your best bet.
Not only do South Korea's waterfalls, beaches, volcanic landscapes and national landmarks come to life, but so does the country's social calendar. Don't miss the Cherry Blossom Festival (late March to early April) in the city of Gyeongju-si before Seoul's Waterbomb festival sees Korean artists performing at what is essentially a huge water fight in June. Daegu has its famous Chimaek Festival in July – chimaek loosely translates as fried chicken and beer – and the month also hosts the Boryeong Mud Festival, the largest festival in the country which is essentially all about mud fights. Fun, right?
Where to stay: Park Hyatt Seoul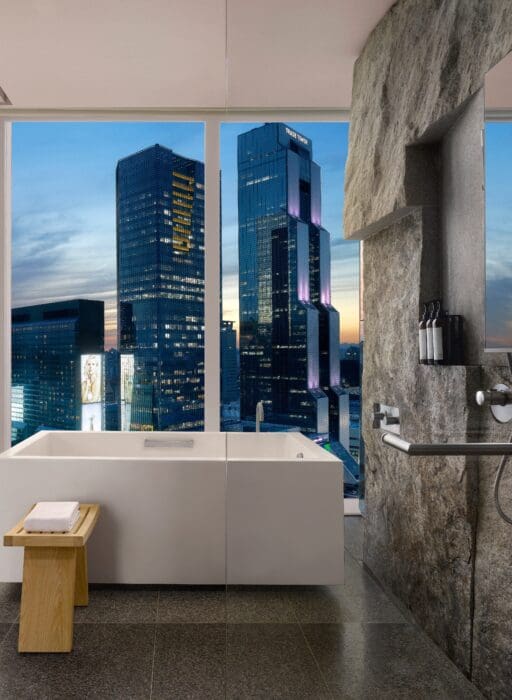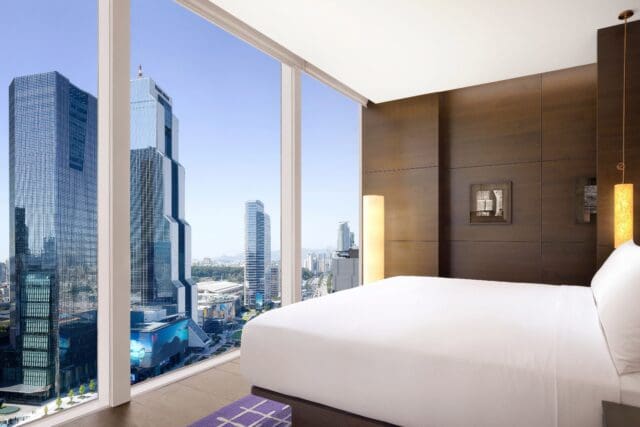 Surrounded by the glitz and glamour of the Seoul borough of Gangnam – made famous by a certain Psy song – the Park Hyatt Seoul is the place to go for guaranteed luxury. You'll be sleeping among skyscrapers and should definitely indulge at the rooftop restaurant, granite-lined infinity swimming pool and Ocelas Spa.
From £342 per night, visit hyatt.com
Iceland
If solitude is what you're after, you'll find it in spades in Iceland. The rolling, rustic landscape is home to major natural attractions, including waterfalls such as Gullfoss and Skógafoss; glaciers called Vatnajökull and Langjökull; mountains and volcanoes at Vestrahorn and Hekla as well as the country's only UNESCO World Heritage Site, Thingvellir National Park, which sits in a rift caused by the separation of two tectonic plates. Bookable excursions organised by friendly locals will easily fill a solo traveller's day too, including snorkelling in Silfra Fissure, glacier hiking, horseback riding, whale watching and caving, to name a few.
Where to stay: The Reykjavik Edition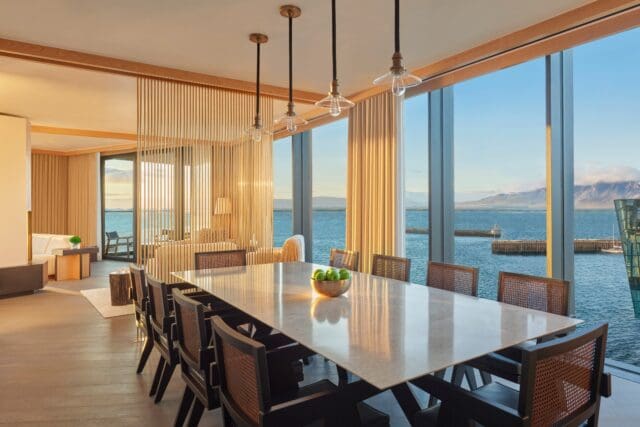 Bringing the first five-star experience to one of the world's most sustainable capitals, The Reykjavik Edition is located in the historical, scenic heart of downtown, close to Old Harbor port and just steps away from the Laugavegur Street and shopping district, and the Harpa Concert and Conference Center. Upstairs, the sophisticated bedrooms and suites offer spectacular views of the harbour, Mount Esja and the famous Snæfellsjökull glacier. We're sure you'll feel right at home…
From £481 per night, visit editionhotels.com
Switzerland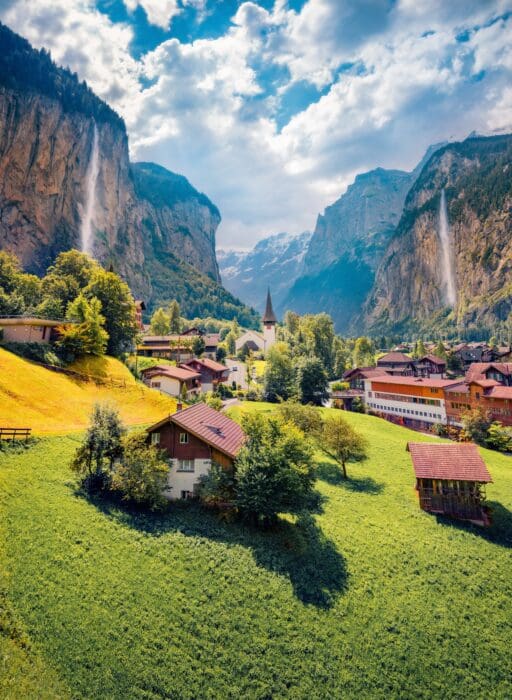 If your solo holiday is all about getting back to nature, Switzerland is the destination for you. Hiking and walking trails are well marked and signposted throughout the country, with popular mountain routes including the Eiger Trail, Aletsch Glacier Panorama Trail, Pizol and Uina Gorge (experience depending). If you're heading to the Alps, you can bet you won't be alone given the number of tourists it attracts, but those after a cosmopolitan vibe should head to the stand-out cultural cities of the capital Bern, with its Art Museum, History Museum, and Albert Einstein's former residence, Einstein House, and, of course, Zurich, with its famous shopping street Bahnhofstrasse and Rhine Falls. Elsewhere, the Engadin Valley in the east is a haven for creatives thanks to its Hauser & Wirth gallery and iconic film house, Scala cinema, which has just reopened in all its elegant Art Deco glory.
Where to stay: Krone Säumerei am Inn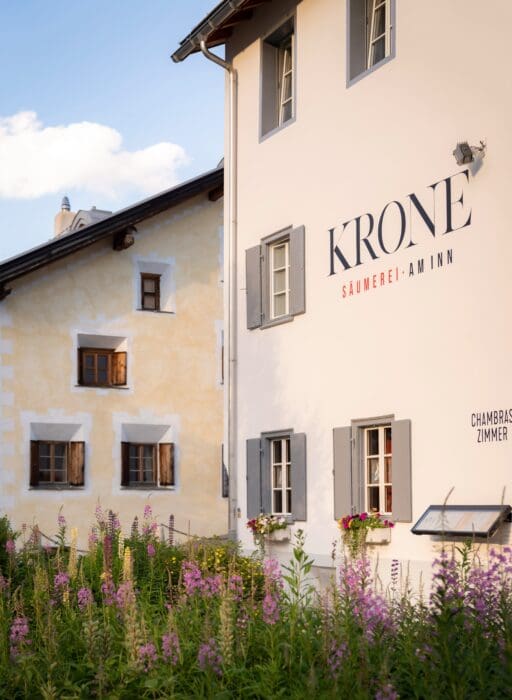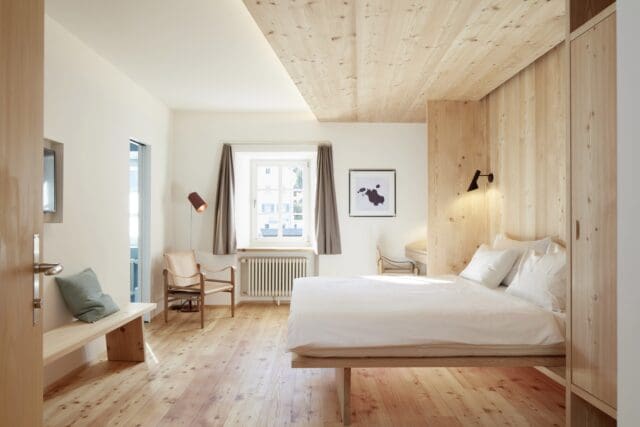 For an upmarket B&B vibe, Krone Säumerei am Inn is a Michelin-starred restaurant with understated rooms situated at the heart of La Punt Chamues-ch. Offering regular e-bike tours to the valley's various galleries, the hotel is helmed by head chef James Baron: a culinary creative who led the team to starred success three months after the hotel's launch in mid-2022. You can trust you'll be well catered for here… 
From £225 per night, visit krone-lapunt.ch
Japan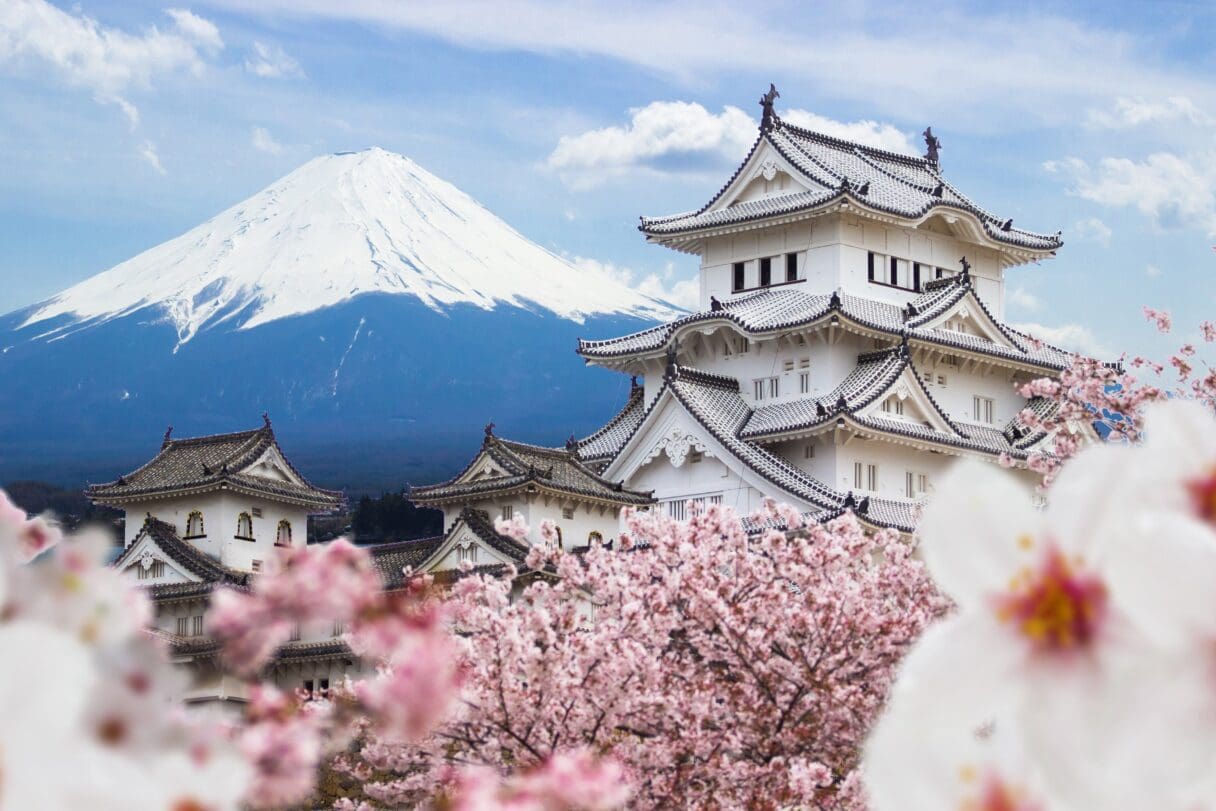 Famous for its casual solo dining tradition, Japan is the place to go if you'd rather be left alone. Tokyo is home to a number of acclaimed and family-run sushi bars and tachinomi (standing bars) where you can get your fill of sake and sashimi simultaneously. And, while the cosmopolitan capital is great for those looking to immerse themselves in bright lights, a new culture and bustling nightlife, Japan's rural countryside also makes for a relaxing, isolated break. Hop on the fast Shinkansen bullet trains to tour the country in comfort and at speed, and make sure you pay a visit to the islands of Honshu, Shikoku and Kyushu if your schedule allows. The beautiful scenery and authentic architecture here will not disappoint.
Where to stay: Aman Tokyo
Undoubtedly one of the most luxurious hotels in the whole of Japan, the opulent Aman chain has nestled its five-star outpost in Tokyo's business district at the top of a 38-storey glass tower. The 84 rooms are modern takes on traditional Japanese ryokan inns, with sliding screens separating wood-panelled bedrooms and granite bathrooms. Elsewhere, the spa spans two floors and is a great spot for when you want to rejuvenate in silence.
From £1,868 per night, visit aman.com
Read more: Sun, sea and shavasana: Winter wellness retreats in Europe to book now