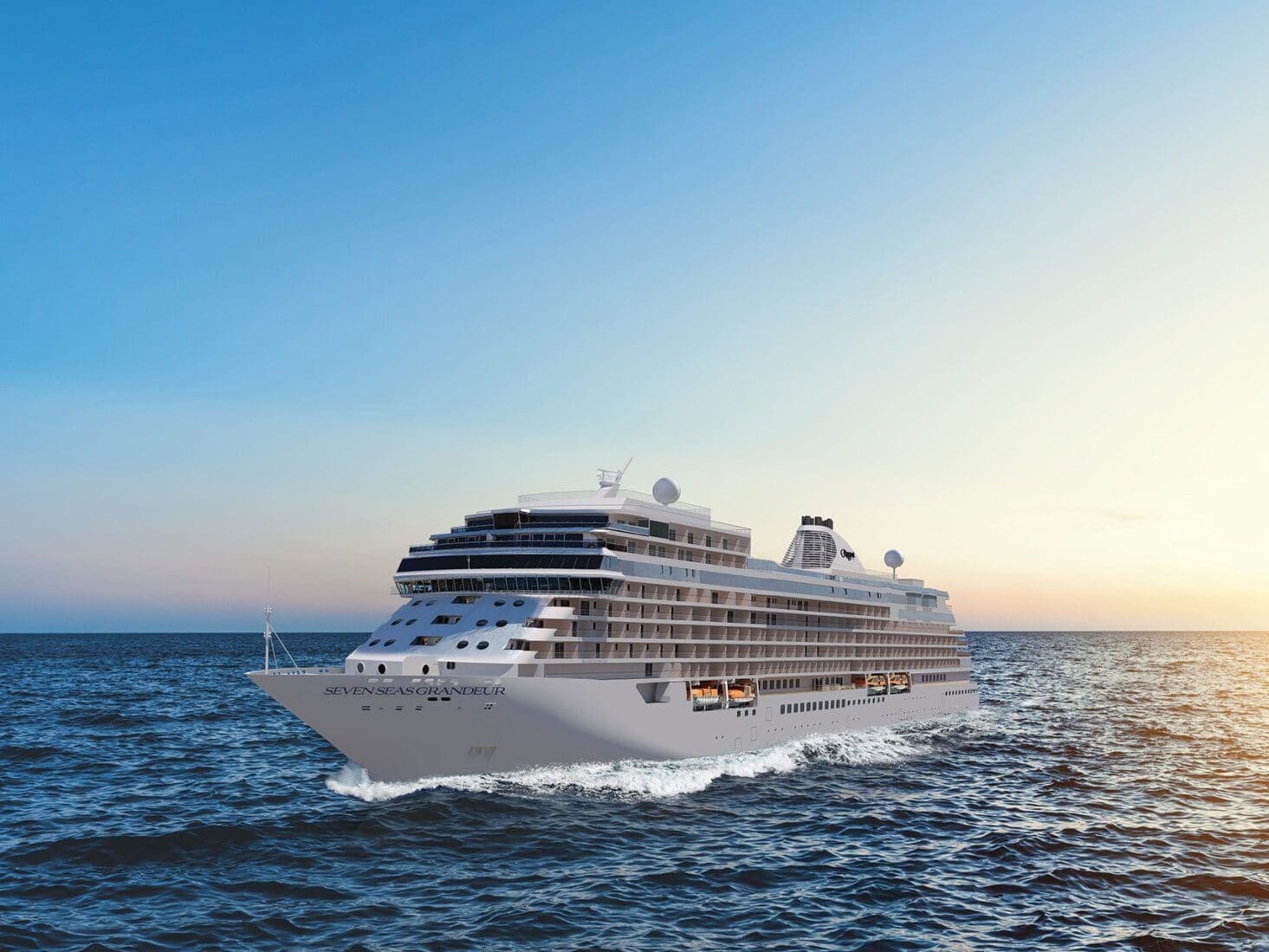 Discover a world of luxury at sea with Regent Seven Seas Cruises
Won't accept anything but the best? Regent Seven Seas Cruises is the cruise company for you
A menu laden with prime steaks, lobsters, and French fare paired with the finest wines. Sprawling suites with sleek high-end interiors. Lavish theatres showcasing exquisite cabaret performances. Art Deco-inspired high ceilings and exquisite artwork. While this may sound like the makings of a luxurious boutique hotel, all this and more comes as standard when sailing to breathtaking destinations with Regent Seven Seas Cruises.
Redefining cruising as an ultra-luxe experience, the cruise line has amassed a spectacular reputation over its 30-year legacy. Its all-inclusive offering is a far cry from the stereotypical cramped, glum cruise experiences with its thoughtfully designed fleet promising Unrivalled Space at Sea.
The World's Most Luxurious Fleet consists of six opulent ships that carry no more than 746 guests, meaning its gorgeous all-suite accommodation promises some of the most generous space per person of any cruise company. Designed to be a high-end home on the water, each ship is imbued with elevated aesthetics and tasteful interiors while thoughtful attention to detail extends to the service, with a highly-trained crew equipped to craft a bespoke experience tailored to individual tastes.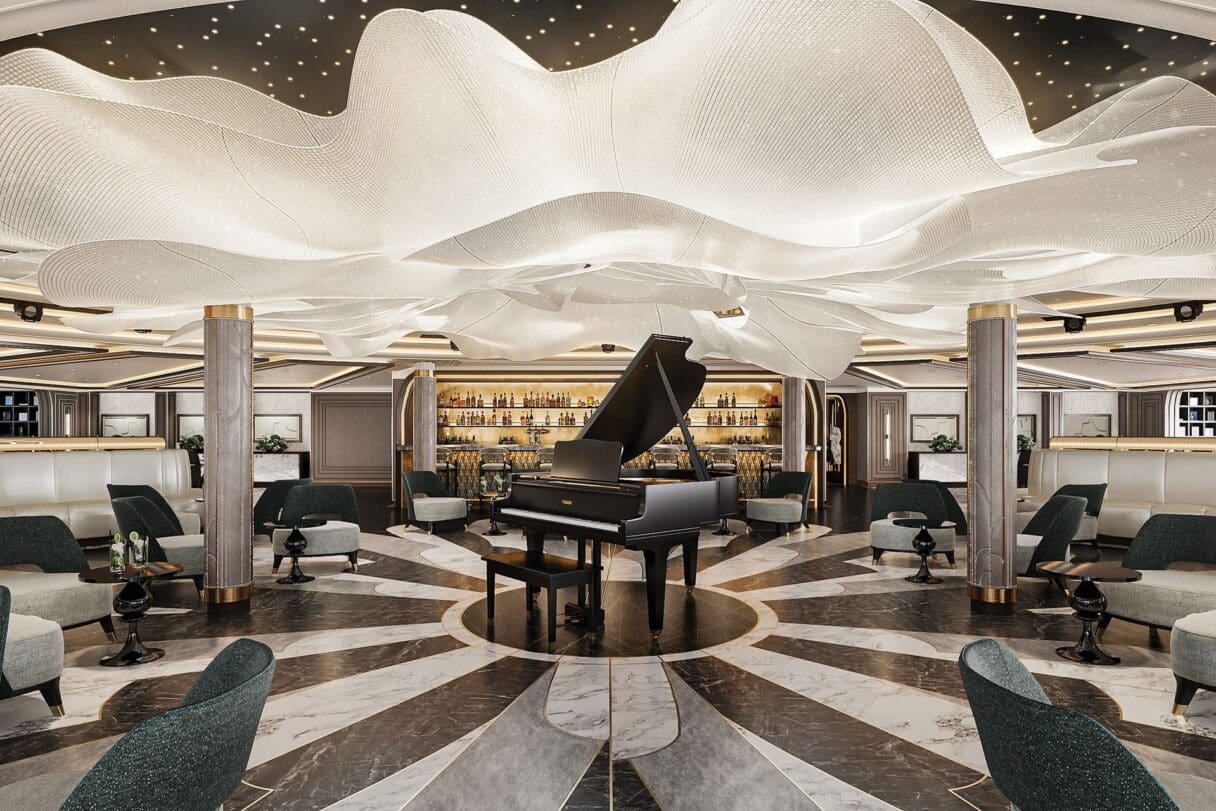 While custom onshore excursions at every dreamy destination are enticing, you might find it difficult to venture away from the lavishness on board. The crystal-clad chandeliers and wide balcony lounges offers exceptional sea views while every Regent ship also promises unparalleled options for art, culture, and relaxation. Seven Seas Explorer is lined with Picassos while Seven Seas Grandeur features a prized art collection that includes the Journey in Jewels Egg Objet, a rare, first-of-its-kind treasure created by the House of Fabergé. A state-of-the-art theatre also offers sophisticated cabaret-style shows while guests are invited to indulge in some intensive R&R at the serene on board spa.
Looking to really make memories? An Unrivalled Experience awaits the guests of the Regent Suite on Seven Seas Grandeur, Seven Seas Splendor and Seven Seas Explorer. A uniquely lavish cruise experience, the Regent Suite is around the size of an average home, spanning 4,443 square feet with a sweeping balcony and exquisite artwork, not to mention an exclusive private spa and dining room serviced by the ship's five speciality restaurants.
Speaking of dinner, the Regent fleet plates up some truly gourmet experiences at each of its many restaurants, with the scrumptious meals served at signature fine dining establishment Compass Rose proving the perfect introduction to your culinary voyage. Alternatively, tuck into French fare at Chartreuse, a hearty steak at Prime 7, fusion Pan-Asian cuisine at Pacific Rim, or light Italian options at Sette Mari. If you're not spoilt for choice already, the poolside grill present on every Regent ship offers a casual all-day dining experience.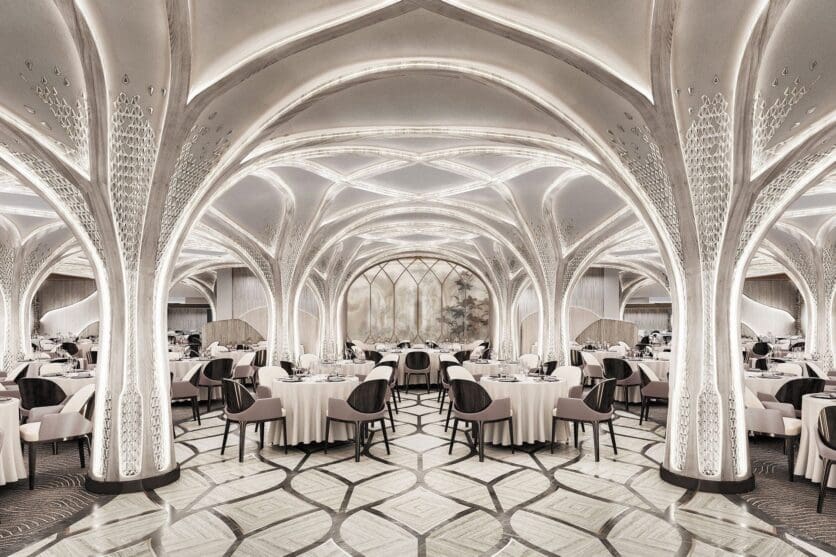 Take a break from sampling the ships' delights with unique included and unlimited shore excursions. Whether you're keen to explore the colourful chaos of the streets of Mumbai, drive through the fjords of Scandinavia or take in Istanbul's dazzling architecture, Regent Seven Seas Cruises offers more than 450 activities across the globe to help you really make the most of every destination.
With flight bookings, pre- and post-cruise hotel stays, unlimited WiFi and even valet laundry services included in the price, a voyage with Regent Seven Seas Cruises is like no holiday you've ever taken before.
To find out more and order your complimentary brochure visit RSSC.com