Sommerro, Oslo: Norway's coolest hotel effortlessly blends Scandinavian luxury and subtle escapism
Oslo called, and Sommerro answered. Go inside the Norwegian capital's five-star hotel – and its newly-opened private villa
You know a hotel has got something right when it's heaving with locals. Sitting on the rooftop terrace of the Sommerro hotel on a Saturday night, I watch the sun slowly set on the fjords just visible from the buzzing bar – and I am definitely not alone. The rooftop is the only one of its kind in the city – overflowing with cocktails whetting the palate of locals, friends, families and tourists like myself. It wouldn't look out of place in Los Angeles, with its bright blue skies, picture-perfect views, streams of champagne and subtle background beats. It epitomises cool – and if I had this on my doorstep, I'm sure I would be here every weekend too.
Sommerro, located in the hip but historic Frogner neighbourhood of the Norwegian capital, opened just last year to join the city's selection of five-star hotels. The restoration of the storied building, which first opened in 1930, was Norway's largest-ever preservation project – the 231-room hotel occupies the former headquarters of the city's electrical company, Oslo Lysverker. 
Wandering the listed hotel's halls, Sommerro's pride in its heritage is evident. Norwegian artist Per Krohg's original, museum-worthy mural in the main dining room, Ekspedisjonshallen (Expedition Hall), was once the backdrop for cashiers working at Lysverker, and is now the setting for an intimate, NYC-style bar. Elsewhere, all of the hotel's wooden doors, geometric light fittings, architraves and wrought-iron handrails are the same as those which were first installed in the building. While everything has been retouched in the multi-million pound renovation, nothing has been changed, only adding to Sommerro's endless charm.
During and after its time as an electrical powerhouse, the building's basement was a public bathhouse for those who lacked such facilities at home, and remained in use up until 2016. Now, meticulously restored as part of the 15,000 sqft Vestkantbadet spa, the wellness space reopened last November to also include the highly-anticipated heritage floor, which features another beautiful Per Krohg mosaic above the indoor pool, restored Roman baths, a new infrared sauna and cold plunge pool offering a traditional Nordic thermotherapy experience. So popular was the original bathing house that it's likely many of the locals now flocking to the rooftop during cocktail hour would've also frequented the baths in their time. Now, that's what we call full circle.
With seven restaurants (more on that later), an in-house 28-seat cinema harking back to the Golden Era of film, a rooftop pool, and, of course, the underground wellness paradise, it's hard to believe Sommerro felt the need to add anything more to its luxury offering. Yet here is Villa Inkognito, an 11-suite retreat housed in a former private residence adjacent to the hotel. If the walls could talk, they would have some serious stories to tell – the building dates back to 1870 and has had many iterations: first as an apartment building, then the central office for Oslo Lysverker and, in its latter years, the Algerian Embassy.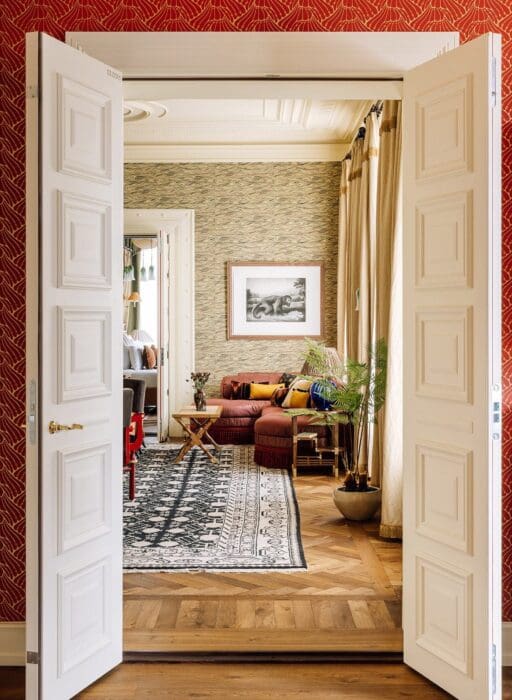 You're welcomed by the Lady of the House, who is on-hand to help with every need, no matter how small, before stepping inside to discover several opulent living rooms, an open kitchen, an intimate bar named Spectre (with a dedicated barman and Tattinger always on ice), and a quaint conservatory – all featuring magnificent antiques, original artwork and classic Scandinavian furnishings. It's private, yet Inkognito guests needn't feel limited to the villa as an interconnecting bridge accessed on the third floor provides a secluded entrance to Sommerro so guests can, quite literally, have the best of both worlds.
To execute such exquisite interiors, Sommerro employed the creative nous of Adam Greco and Alice Lund, co-founders of New York and London-based GrecoDeco and renowned for reviving various Soho Houses and London's The Ned. The pair spent a year delving deep into Norway's history and culture to create Sommerro's romantic and timeless palette, elevated by unornamented chandeliers, elaborate headboards with checkerboard inlays and cabinets with marquetry. Also responsible for the villa's rooms, which range in size from cosy Standard Rooms to large-scale Suites and the uber-private Tower Room, the duo were inspired by a range of eras including Classic Norwegian, Art Nouveau, Arts and Crafts, and a hint of Japonisme. The bedrooms boast opulent details and lush textiles, such as custom-designed furnishings recalling 19th century Norwegian motifs, bespoke hand-knotted rugs and plump beds from innovative Swedish sleep brand Hilding Anders. My dream bathroom comes to life in my deluxe room, featuring gold detailing, a deep green palette, custom tiles and cabinets hand-painted by artist Rosie Mennem to depict the lush Norwegian forest.
The artwork is a major focal point of both Villa Inkognito and Sommerro, despite the latter not being allowed to pin frames to its walls due to its listed status. To create a hotel that is both modern and visually anchored to its past, the aforementioned Per Krohg murals are artistic highlights, alongside a series of contemporary works including a ceramic wall in the lobby by Marit Tingleff, which faces a painting on the opposite wall by her daughter, Tyra. Elsewhere, you'll find an LED film animation by Julian Opie in the wellness space and a long tapestry by avant-garde textile artist, Takao Momiyama, for rooftop restaurant Tak Oslo.
Talking of which, foodies won't be disappointed with Sommerro's extensive culinary offering. Tak is the jewel in its crown – situated on the rooftop in a spaceship-like restaurant which was, in fact, the only architectural addition to the hotel. The Nordic-Japanese eatery serves dishes that celebrate the best of seasonal and local produce, influenced by Asian cooking methods and flavours. Helmed by acclaimed chef Frida Ronge, Tak is Oslo's place to see and be seen, thanks to its rooftop indoor-outdoor bar with magnificent city views. Equally delicious, Plah & Ahaan on the ground floor is an elevated Thai restaurant helmed by Norway's 'Best Thai Chef' Terje Ommundsen, while Ekspedisjonshallen is the hotel's all-day dining destination, open to all guests, locals and villa residents on the off chance that they get bored of their private chef, who is on-hand to cook whatever breakfast they desire.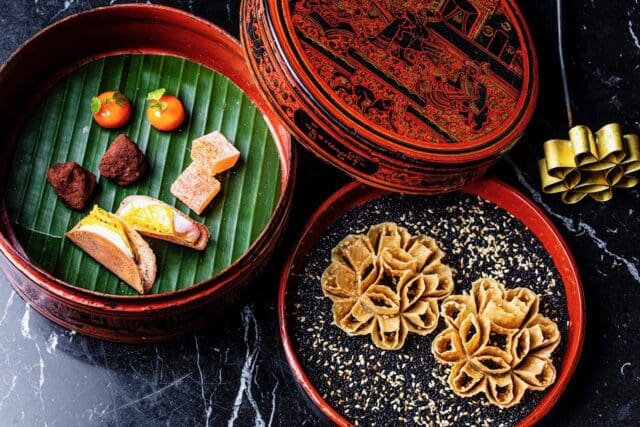 Should you feel the need to go outside of Sommerro's walls – and I highly recommend that you do – you'll discover Oslo has spent the past few years cementing its position as a Scandinavian tourist destination. A short stroll from the hotel, you'll stumble across the beautiful Royal Palace before walking into the centre of the city to find the picturesque Opera House – the home of the Norwegian National Opera and Ballet – and the Munch Museum, dedicated to Norway's most renowned artist responsible for the internationally-acclaimed artwork, Scream. To see this moving portrait and more of his work, visit the Norway's National Museum, which exhibits the country's largest collection of art, architecture and design with an entire room dedicated to Munch.
Art aside, the country is famous for its breathtaking landscapes. Eco-conscious experiences that connect guests to one of the happiest (Norway currently ranks third in the world), healthiest (the city's cars will be fully electric by 2025) and most beautiful cities on earth are all bookable via Sommerro's helpful reception desk. I recommend Askeladden Reiser touring company for seamless, scenic journeys out of the city to Kistefos Sculpture Park – a world-renowned culture attraction displaying large-scale works by international artists – and incredible viewpoints boasting vistas across the inland fjords and distant snowy peaks, as well as a stop at the Utøya Massacre Memorial.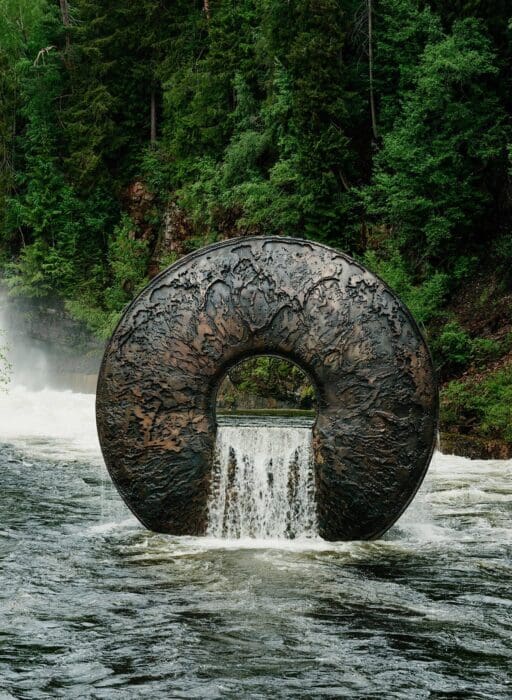 Back in the centre of the city, you'll learn saunas are as much of a ritual for Oslonians as morning coffee. Catering for the need, Kok's floating saunas will take guests out into the fjord for an authentic Norwegian experience – hot and cold therapy is ostensibly tension-releasing, but, mainly, it's a bit fun. Big windows on the box-shaped boat make way for stunning views of the nearby coastline and city skyline, while the wood-fired stove warms you up in the sauna before jumping into the Baltic sea: an essential, breathtaking experience.
So, if you thought that Oslo wasn't a luxury destination, think again. Sommerro has gone above and beyond the capital's calling for a five-star hotel, while the city's attractions and magnificent landscapes only add to the experience of exploring Norway, firming up the country's position as one of Scandinavia's hottest tourist destinations. I will be hurrying back.
Sommerro rates start from £200 per night and Villa Inkognito rates start from £495 per night. Visit sommerrohouse.com