The essential guide to Málaga
Historic charm, culture and cuisine come together in this gorgeous Spanish city
Craving a long weekend of sunshine? Then Málaga should be on your must-visit list. Located in Southern Iberia, on the Costa del Sol, this destination is an easy win with all round appeal. Not only can it be reached in under three hours from London, but there's also something to suit everyone here thanks to its sun-soaked beaches, mountainous landscape, vibrant culture, lively night scene, and of course, exquisite food, from Andalusian street eats to Michelin star restaurants.
Forget what you think you know about Málaga. Look past the 'Brits abroad' stereotype and you'll find a city that's full of history, with rich architecture and quaint cobbled streets that make it both charming and walkable. Perfect, then, for your next weekend jaunt.
The Hotel: Palacio Solecio
In the midst of Málaga's old town is Palacio Solecio, a.k.a. Palacio Marqués de la Sonora, a former residence of the distinguished turned hotel. Oozing historic charm (the building dates to the eighteenth century), it has been subject to a revamp, so classic features are merged with contemporary amenities to suit the modern guest.
On-site there is a restaurant and a fitness centre, and when it comes to rooms, for views along the cobbled streets check into one of the spacious corner suites, or for views across the city overlooking the cathedral, be sure to book the private tower room on the top floor. Conveniently located, the historic building is close to La Malagueta Beach, La Caleta Beach, and the Picasso Museum, plus, it's less than seven miles from Malaga Airport.
From £188 per night, visit palaciosolecio.com
The Restaurant: La Cosmo
For authentic modern Andalusian cuisine in an easy, informal setting look to La Cosmo, which you'll find tucked away behind the city's famous cathedral. An all-white space with accents of red, the Michelin-star eatery features an open kitchen to put the emphasis back on the locally sourced produce and the time-honoured cooking processes. On the menu expect upscale Spanish classics including croquetas, steak tartar crujiente, mejillones bouchot (mussels), and to finish, tarta de chocolate.
Visit lacosmo.es
The Bar: Àtico Bar & Restaurant
There's no shortage of rooftop bars in the city but Àtico Bar & Restaurant, which sits on the rooftop of the AC Hotel Malaga Palacio, is a favourite among locals and tourists alike. Thanks to its location on the fifteenth floor, the bar-come-restaurant offers panoramic views of the city, harbour, and out to the Mediterranean Sea. Head here for a rooftop swim and a long lunch, complete with cocktails, an aperitivo, or a sunset dinner.
Visit marriott.com
The Café: Casa Aranda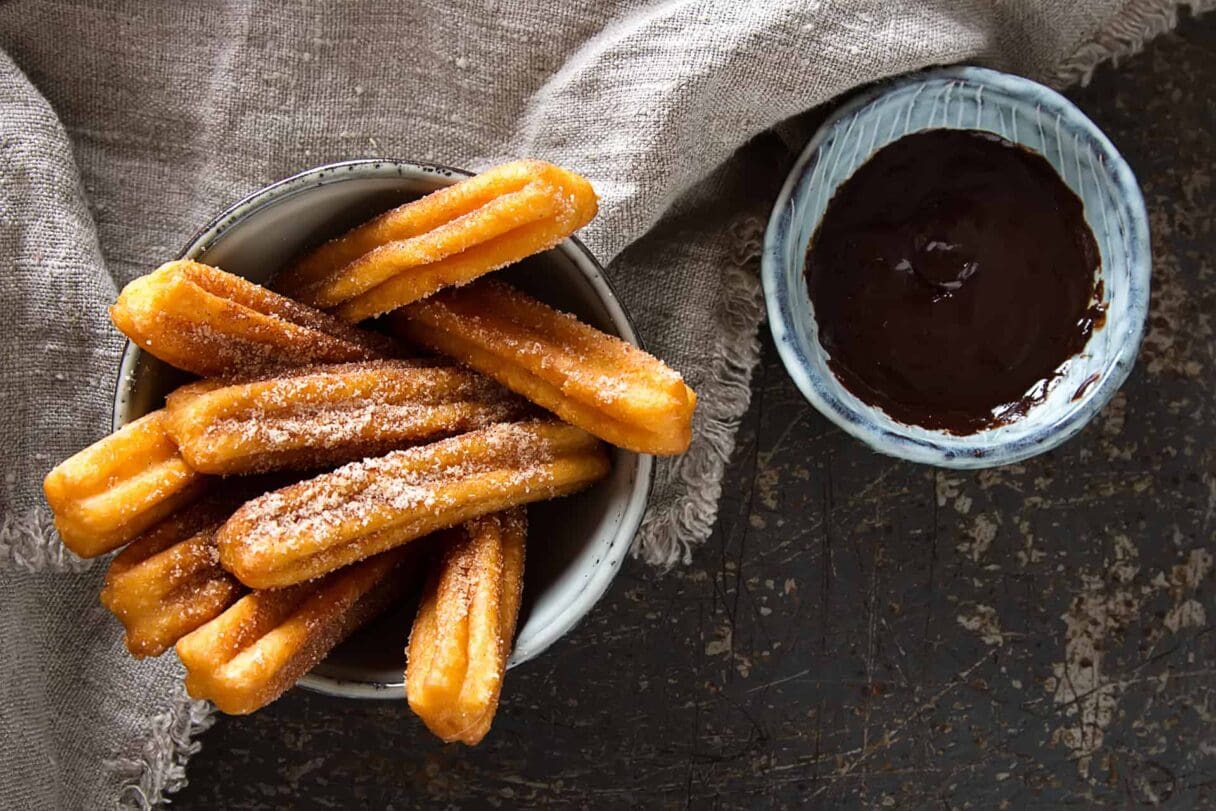 Calling all churro and hot chocolate lovers: Casa Aranda is a go-to. A bona fide Andalusian café, expect traditional coffee, hot drinks, cold drinks (including beer) and snacks including bocadillos: a Spanish baguette filled with manchego and sobrasada sausage.
It's also worth checking out Santa Coffee Soho which has vegetarian, vegan and gluten-free options, as well as the Only You Hotel Málaga, which has its own coffee house on-site (as well as a rooftop terrace and bar).
Visit casa-aranda.net
The Hidden Gem: Pedregalejo
Pedregalejo is a small fishing village on the outskirts of Malaga. It has long been beloved for its beauty and quiet nature, so much so that it was adopted by the bourgeoisie in the 19th and early 20th centuries, who built their summer residences here. Quaint and family-orientated, it's home to scenic beaches, coves, and unassuming beach bars that'll keep the cold beer and wine flowing.
THE ENTERTAINMENT: Muelle Uno, Castillo de Gibralfaro and Teatro Cervantes
There's no shortage of entertainment to be enjoyed in Málaga, from wine tastings, (Andalusia is an area famous for its wine and brandy), to museums such as Museo Picasso Málaga, architectural walking tours, and the El Saltillo hike if you're feeling more energetic. For a one-stop shot of culture head to Muelle Uno, a.k.a. Pier One, a mixed-use development that's flanked with palm trees, a harbour, shops, and spaces for live entertainment including dancing and singing.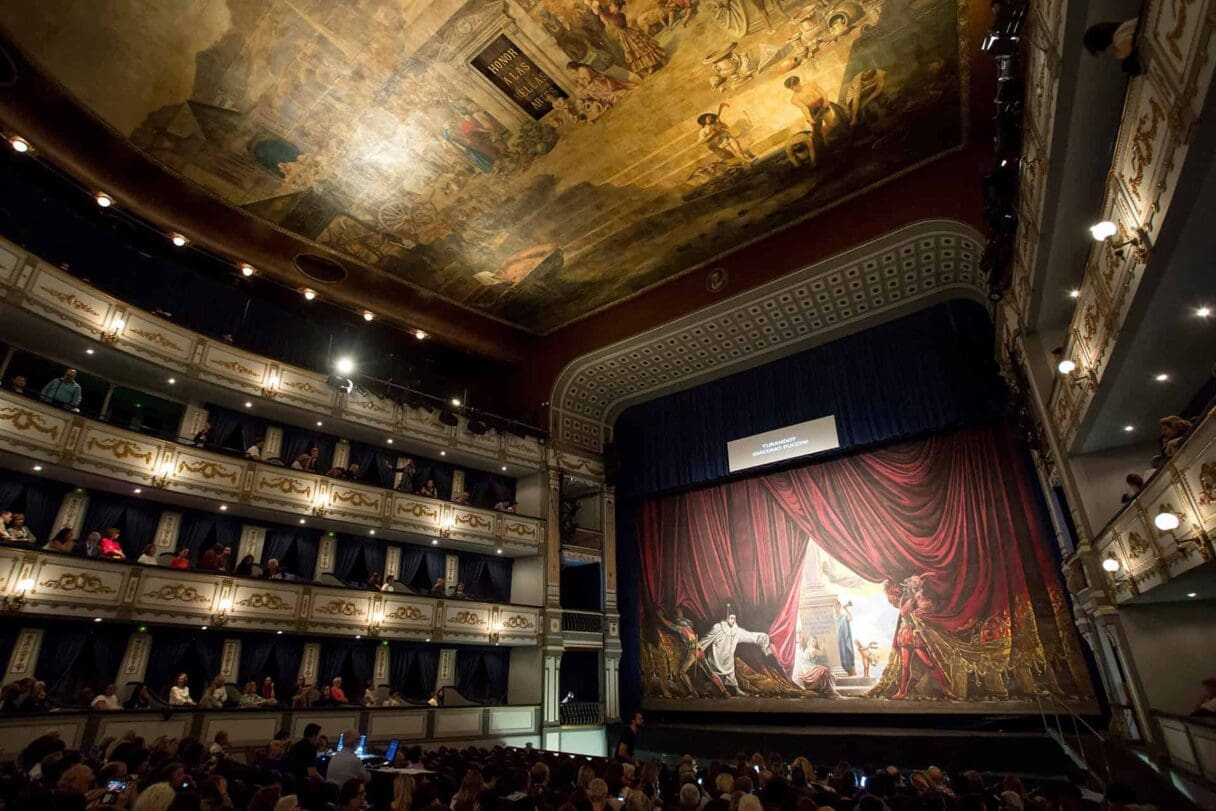 For a slice of history, visit the Castillo De Gibralfaro, which dates to the 10th century and sits atop a hill overlooking Málaga. Within the city, Teatro Cervantes is the longest-running theatre in Málaga with a programme that boasts live music and cultural performances, including operas, ballets, comedies, and flamenco. It's also popular with architecture enthusiasts thanks to its elegant design by Jeronimo Cuervo and ceiling mural by Bernando Ferrandiz. You'll find it a stone's throw from Pasaje de Chinitas, a narrow street lined with bars that's a favourite among locals, and Plaza de la Merced, one of the most popular and historic public squares in Málaga, that's buzzing with bars and nightlife.
THE SHOPPING: Calle Larios and Calle Especería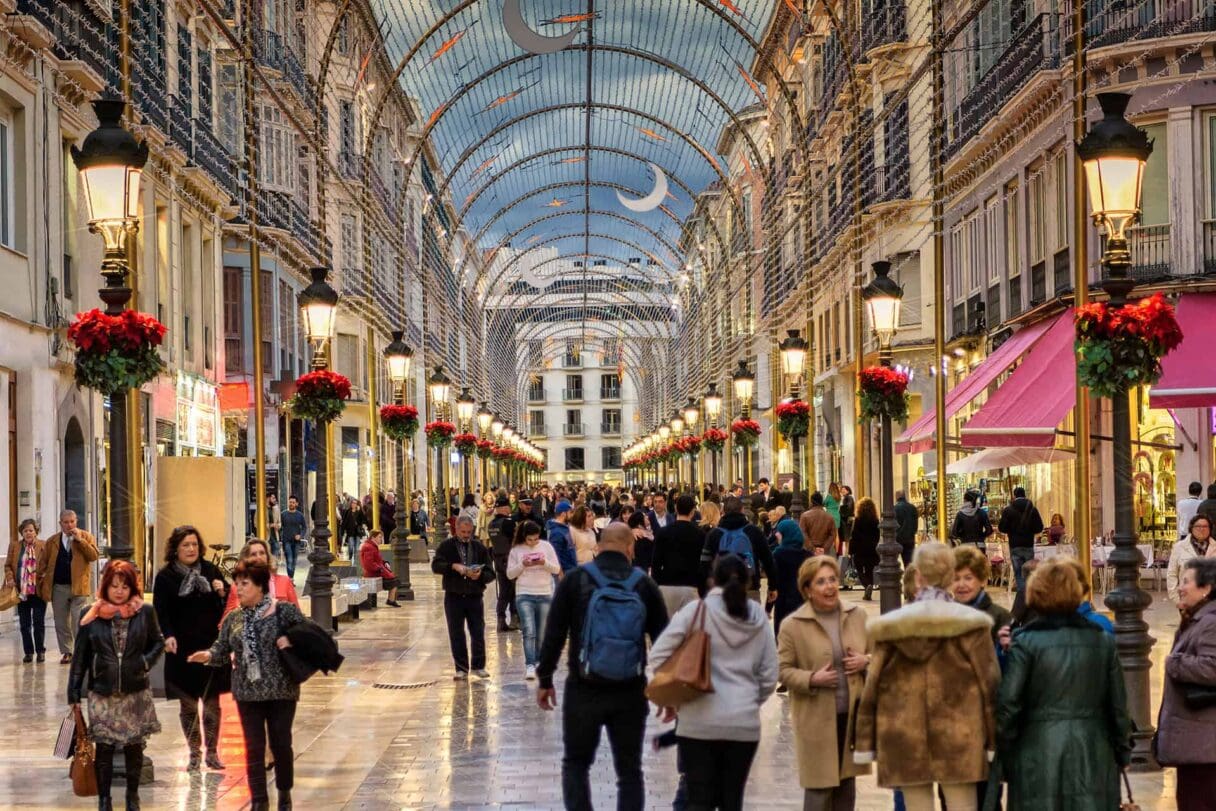 Málaga's cobbled streets offer a mix of shopping, from designer fashion, and high street stores to artisanal boutiques and antique shops. The most famous shopping area is Calle Larios, where you'll find marble-lined streets with favourites such as Massimo Dutti, Bimba y Lola, Cos, and Zara. For those who want a more local shopping experience, head to Calle Especería/Cisneros for Spanish clothes shops, and the revamped Calle Andrés Pérez for quirky boutiques and antiques at La Casa del Cardenal. It can get busy, especially in the summer, so to avoid the crowds visit during Spanish lunchtime, from 2-4pm.
THE TRANSPORT: AERO and Regent Seven Seas Cruises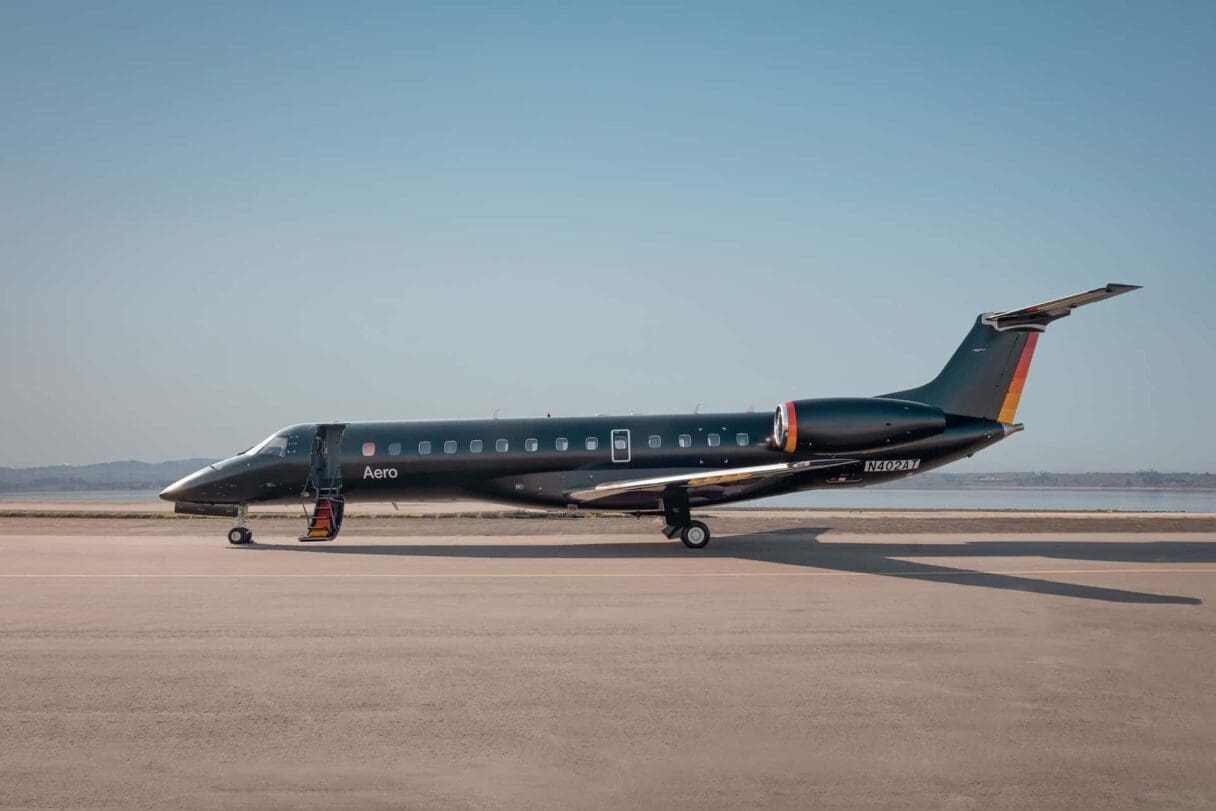 For those who want to travel in luxury, Aero, the semi-private jet airline, has launched pop-up flights throughout April from London Farnborough Airport to Málaga–Costa del Sol Airport. Take full advantage of its private terminals with no crowds or waiting around, just better-than-first-class seats. Fly from £1,450.
Alternatively, turn your trip into a full-blown Mediterranean adventure with Regent Seven Seas Cruises. The British cruise line offers a number of itineraries which take in the Spanish city, including a seven-night trip from Barcelona to Lisbon and a 19-day voyage from Barcelona to Southampton. Plus, with all-suite accommodation and luxurious extras included, it's guaranteed to be a holiday to remember.