What we can learn from Madrid
"Nobody goes to bed in Madrid until they have killed the night," Hemingway wrote.We jumped on a flight to put his statement to the test
Spain is a country of contradiction. The Catalans want out, but the Madrilenians want in; some hips sway at Europe's largest Gay Pride, other hips splay in the middle of the bullring; decades of dictatorship followed by rapid social upheaval. It's mad, inconsistent, but you buy the ticket and you take the ride.
"Nobody goes to bed in Madrid," Hemingway wrote, "until they have killed the night." Having written extensively about the Iberian Peninsula, Hemingway is as much responsible for our contemporary imagination of Spanish culture as Byron and D.H Lawrence were to Italy. Nestled in the collective unconscious of many fairer-skinned folk are their ideas of the Spanish and their supposed sensuality, passion and breeziness. Hemingway's Madrid seduces in a way no other city does. It made such a favourable impression, he was compelled to write: "it is the most Spanish of all cities, the best to live in, the finest people, month in and month out the finest climate."
Much of the festive spirit lies in the historic conditioning and temperament of its people. National characters are forged by history and perhaps it is the case that Spain's blood-soaked past – the three and a half centuries' reign of the Inquisition (read Voltaire's Candide), the half a million lives lost during the Civil War (1936-1939) and the repressive Franco regime (executing enemies-of-the-state such as socialists, liberals, communists, Protestant Christians, loyalists to the Second Spanish Republic and separatists)- have taught the Spanish the price of conflict. Don't be fooled into thinking these ghosts are easily swept under the carpet though – the Basque and very recent Catalan cries of independence would seem to suggest a chronic dissatisfaction. Ángel Ganivet, the 19th-century diplomat, wrote that his country was "a cage full of madmen all suffering from the same mania: their inability to put up with one another."
They attempt to lay their demons to rest with their ferias, fiestas and of course, their love of food. Food to a Spaniard is a way of life, a source of pride, and a means of identity. I asked a friend from Madrid what he considered to be the standout feature of Madrilian cuisine? He said that seafood in Madrid was the best in Spain as it's flown in straight from the coast. Of course, he would say that…the Galicians in the north-west by the coast beg to differ. Numerous conversations I had with locals revealed more: the Basques look down at the way Andalusians fry their fish in batter (they also consider themselves the best cooks in the country); the Andalusians, a jovial bunch from the south of Spain, consider Castilian food lacking in flair and somewhat austere, like the people. Each region has its own speciality dishes. In Madrid they include huevos rotos (fried eggs on a bed of fries and Iberian ham or chistorra) and bocadillo de calamares (squid sandwich).
Spain is a Catholic country but food is the real religion. When god can't solve your problems food heaven is a shorter walk than the local church, particularly when you live in such a restaurant-crowded city. Progressive, L.A-type food trends is not what Madrid does. The city prefers to stick to tradition, occasionally lifting its skirt with a subtle rework of staples (check out Dabiz Muñoz, Spain's culinary enfant terrible, who has opened a restaurant in London). Here, veganism verges on blasphemy. Ask them if they've considered it and many will look at you as if you were insane; it's difficult to fathom a viable veggie alternative to jamón ibérico, tortilla de patata or pulpo a la gallega. Were veganism to be coerced upon the Spaniards by a modern-day kale-munching Franco, I worry there would be another revolution.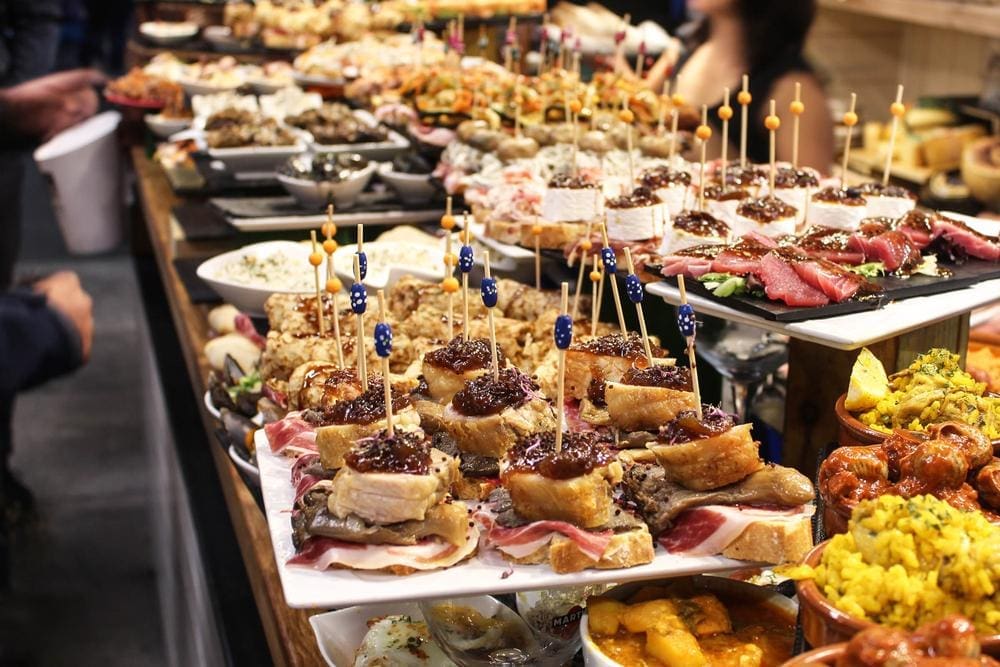 Supposedly, Madrid has more bars than any other city in the world- six, in fact, for every 100 inhabitants. I headed to my favourite tapas bar – La Venencia near Plaza de Santa Anna. Dimly lit and musty, decades of dust cling to the bottles on the counter behind the bar. Sherry (jerez) and wine is all that's served, delivered by duty-bound staff who are curiously untalkative. With my drink arrives a plateful of tapas on the house; crisp, emerald green olives in herb-scented oil, nutty manchego cheese, and thick cuts of chorizo alongside little breadsticks. No photographs are allowed (a remnant of the days when fascist spies would sniff out revolutionaries) and absolutely no tipping of the staff (out of respect to the bar's socialist principles).
My glass beads in the heat and as my head spins I ponder over this ritual of tapas which is, in my humble opinion, Spain's greatest contribution to humanity – along with claiming to discover America, tiki-taka football and Penélope Cruz. According to legend King Alfonso X, also called The Wise King, had once been stricken with a serious illness which only allowed him to take in small portions of food with small amounts of wine. After recovering from his illness, the king issued a decree that no wine should be served at inns unless it was served with food. Think about it: for a few precious hours of the day, every prince and pauper gets a little bit to eat, a little bit to drink, a little bit of air and a lot of heart-to-heart with their compadres. A little caña (a small half-pint of beer) sets you back no more than three euros, and it's often accompanied with a bite to eat…on the house. While we're eating a soggy sandwich in front of a screen in London, they're out in the sun, flirting.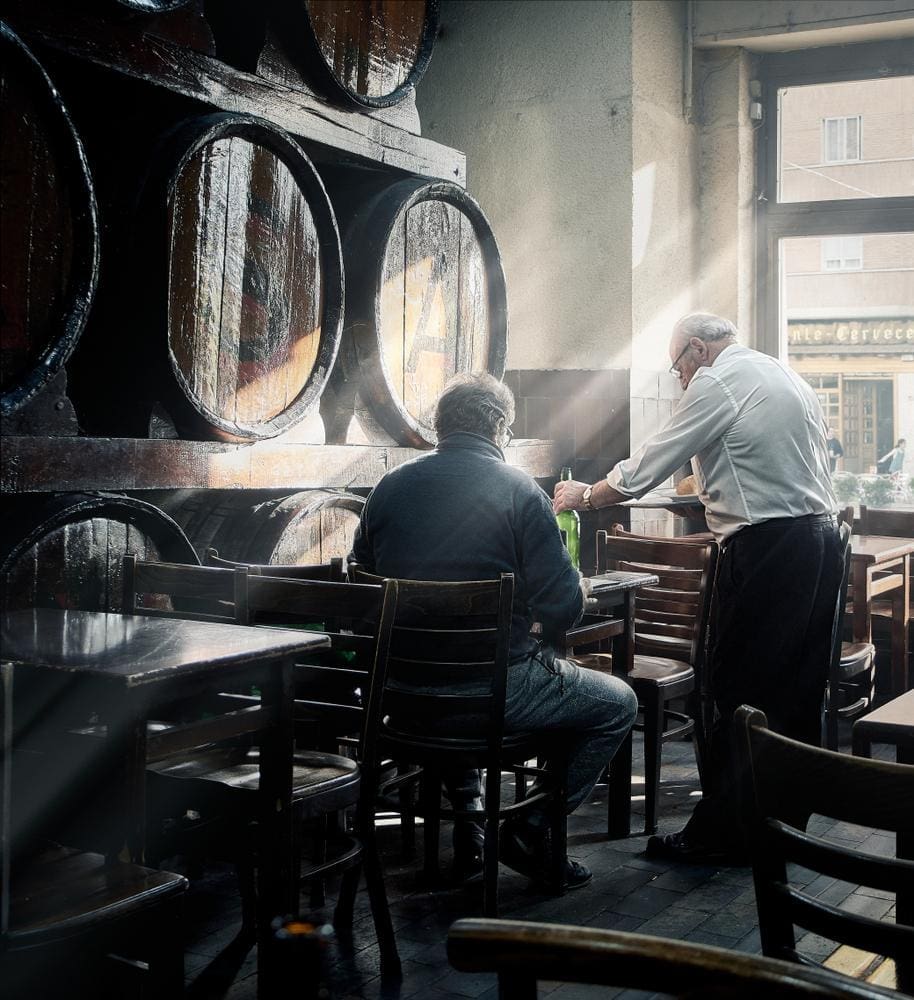 One would assume this sybaritic compulsion would lead to an astoundingly unhealthy population. The answer is yes and no. Spaniards aren't guilt-tripped into abstaining from drink – Spain has Europe's laxest limits on recommended alcohol intake. Madrileños are no doubt a boozy bunch but it speaks volumes that every insufferable drunk I encountered was either American, German or British. The motive to drink is not an act of Sisyphean escapism – their daily tipple is a reminder of why life is worth celebrating. The late Anthony Bourdain summed up this philosophy perfectly: "the Italians and Spanish…see food as a larger, more essential and pleasurable part of daily life. Not as an experience to be collected or bragged about…but as something else that gives pleasure, like sex or music or a good nap in the afternoon." And it would seem that prioritising life's simple pleasures has given them the last laugh – the people of Madrid have the highest life expectancy in the EU according to recent surveys.
Jean-Jacques Rousseau observed that we are blind half our lives because of what we miss during the night. In Madrid, to miss the night is to miss the essence of the city. I head out of the bar and walk around with no aim in mind other than to observe how people live. As darkness falls, the city begins to awaken from the oppressive slumber of the sun. Window shutters open and old folks lean out from their balconies- the lovebirds, vagabonds and drunks they've been a witness to for the past 50 years are ripe for judgment. Every pavement chair I see is occupied as waiters scuttle in between tables, a haze of cigarette smoke swirling in their wake. On the Calle de la Montera – the avenue connecting the city's main square, Plaza Sol, to the Gran Via – doe-eyed lovers walk hand-in-hand, looked on by dead-eyed prostitutes. What I am participating in is the nightly paseo, a relic of the 17th century when the aristocracy took the air in the evening along the Paseo del Prado.
This was the first time I noticed the Spanish passion for los niños, those little cherubs perched on dad's shoulders, who ought to have been in bed hours ago. It's rare to find people walking alone in Madrid – I must have looked like a guiri (foreigner) from a mile away. Walking around, the sense of a collective culture is blatantly obvious. It explains so much of what makes the city tick: the culinary pride, the sobremesas (after-dinner conversation), the tapas bars, the paseo, the fanatical devotion to football. I would argue that the nationalist sentiments that Franco and Mussolini so desperately tried to enforce were ultimately destined to fail for one reason: unity is something far closer to home. So when families get together over a meal to discuss current affairs, workers meet in tapas bars for wine, lovers meet in the local squares and some enjoy the primitive barbarism of the bullfight, the concept of a 'Spanish' identity isn't strong enough to trump the local character that each city, town and village provides.
To summarise Madrid in a few words? A chaotic, serendipitous city where the small things add up to something much greater; where citizens collect their cheques but don't forget about the churros; where carpe diem isn't a tattoo you get, but a credo to live by. I think I may just drink to that.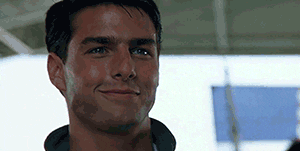 Where to Stay:
URSO Hotel & Spa
Stay for: Scandinavia-meets-Spain vibes, modern chic luxury, understated rooms and hard-to-beat location. The hotel's architect, Antonio Obrador, has conserved many original features, such as the ornate stucco on the façade, the fabulous mahogany lift and the stained-glass windows on the staircase. The spa at the Urso, which uses Natura Bissé and Sisley products, is simple and cosy. Wood walls and floors create a cosseting vibe. Madrid is a city well known for its late-night habits, so what better way to recover than with the oriental hammam steam room with eucalyptus oils. There are 78 rooms and suites, tastefully decorated and awash with natural light from the large windows, typical of a grand palace.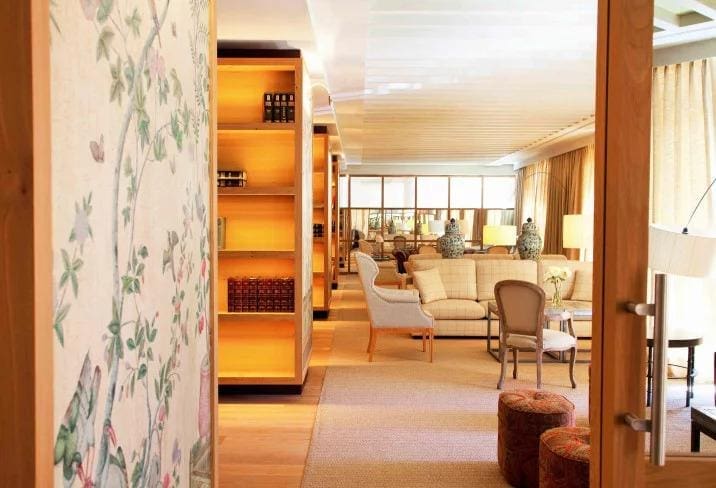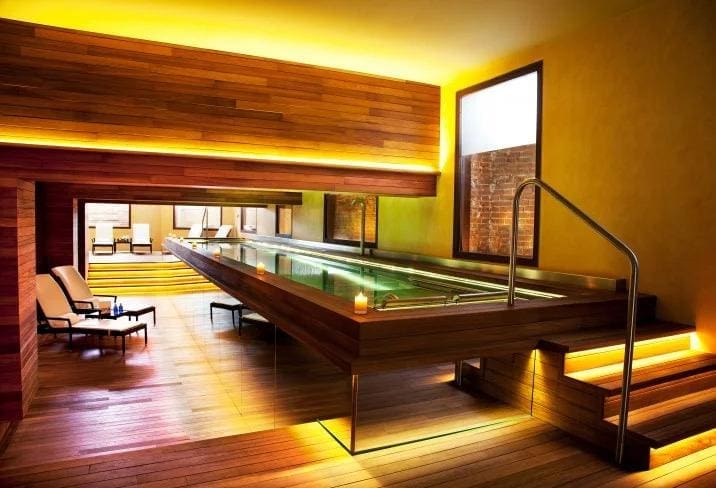 Calle de Mejía Lequerica, 8, 28004 Madrid, Spain; hotelurso.com
Relais & Chateaux Hotel Orfila
Stay for: Located a few minutes walk from Plaza Colón, Hotel Orfila is located on a quiet, leafy street typical of Salamanca. Broad avenues, well-kept streets and ornate 19th-century townhouses aplenty, Salamanca is known for being one of the city's most upmarket districts. A short walk from the luxury boutiques of Calle Serrano and the magnificent gardens of Retiro, hop onto the Metro and you can be in Puerta del Sol in 15 minutes. In a city like Madrid, where the fun never seems to stop, it's good to have somewhere to feel somewhat sane again. Whilst other modern hotels may offer state of the art gymnasiums, plasma TVs and endless distractions, the Hotel Orfila goes back to the basics and does them very well, with a touch of old-school charm. Each of the 32 rooms (12 of which are suites) is different, though all share the same traditional styling: upholstered bedheads in floral and paisley prints, coloured dust ruffles and heavy drapes.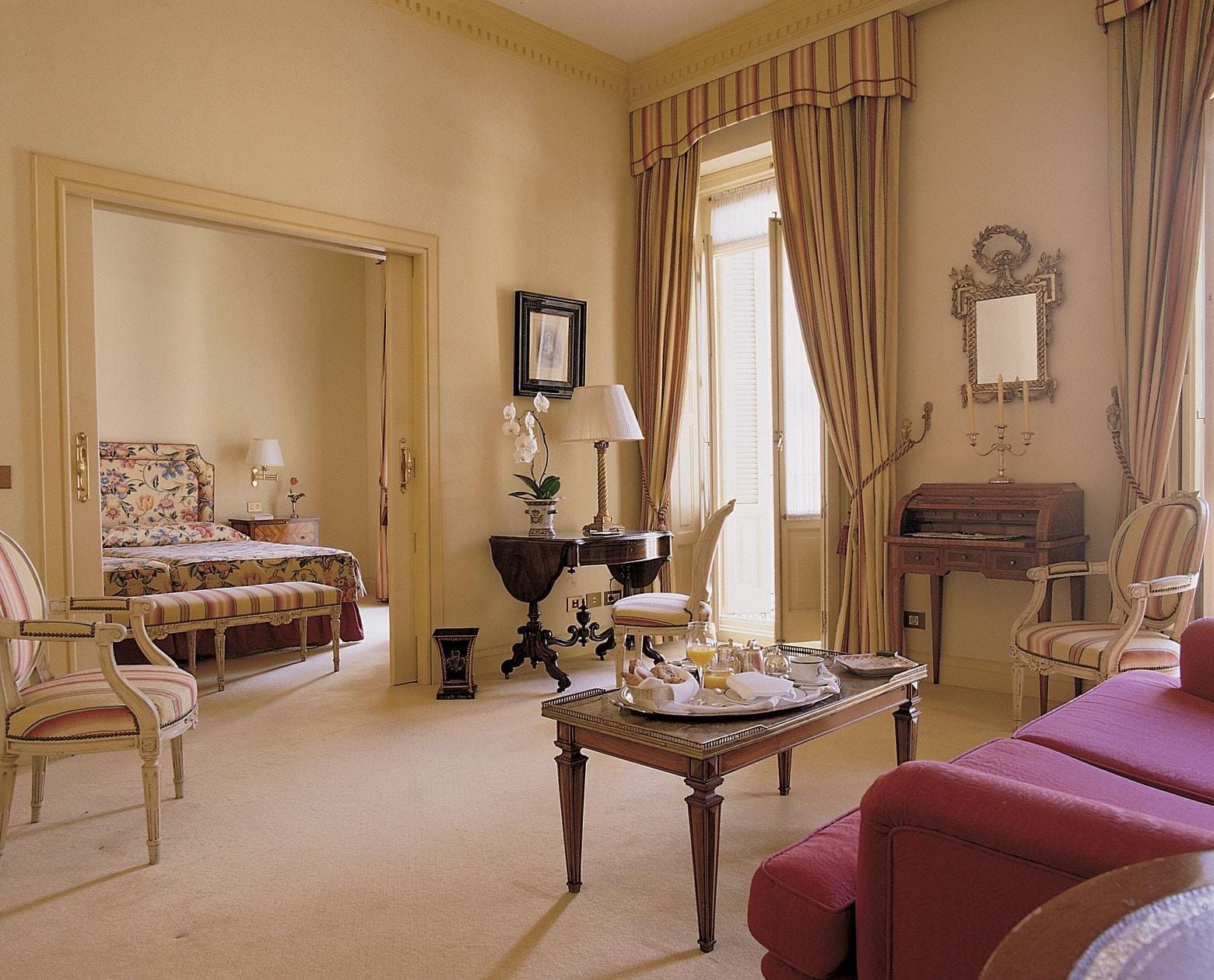 Calle de Orfila, 6, 28010 Madrid, Spain; hotelorfila.com