Langkawi: a Luxury Guide to the Malaysian Jewel
Live it up in Langawki, an exotic Malaysian paradise made up of unspoilt tropical beaches and a playground of lush wilderness, which ignites the senses and warms the soul
The legends of Langkawi range from pillaging pirates seeking sandy refuge to the mythical tale of Mahsuri, a 14th-century princess who laid a curse on Langkawi following a wrongful accusation of adultery. The island's storied, rich history radiates this mystical land; an exotic archipelago of 104 islands in the Andaman Sea, teaming with wildlife.
For a long time, Langkawi was considered an unsung paradise that lay sleepily in the shadows of Vietnam, Thailand and multiple James Bond locations. This modest Malaysian marvel is now fast becoming a hot tourist destination, attracting more visitors every year.
And no wonder – I fall fast for its incandescent, warm waters and never-ending, creamy beaches, crowned by kale-like clouds of lush forestry. Where five-star hotels and sensational spas vie for your attention with cavorting monkeys and swooping eagles – the national emblem of Langkawi.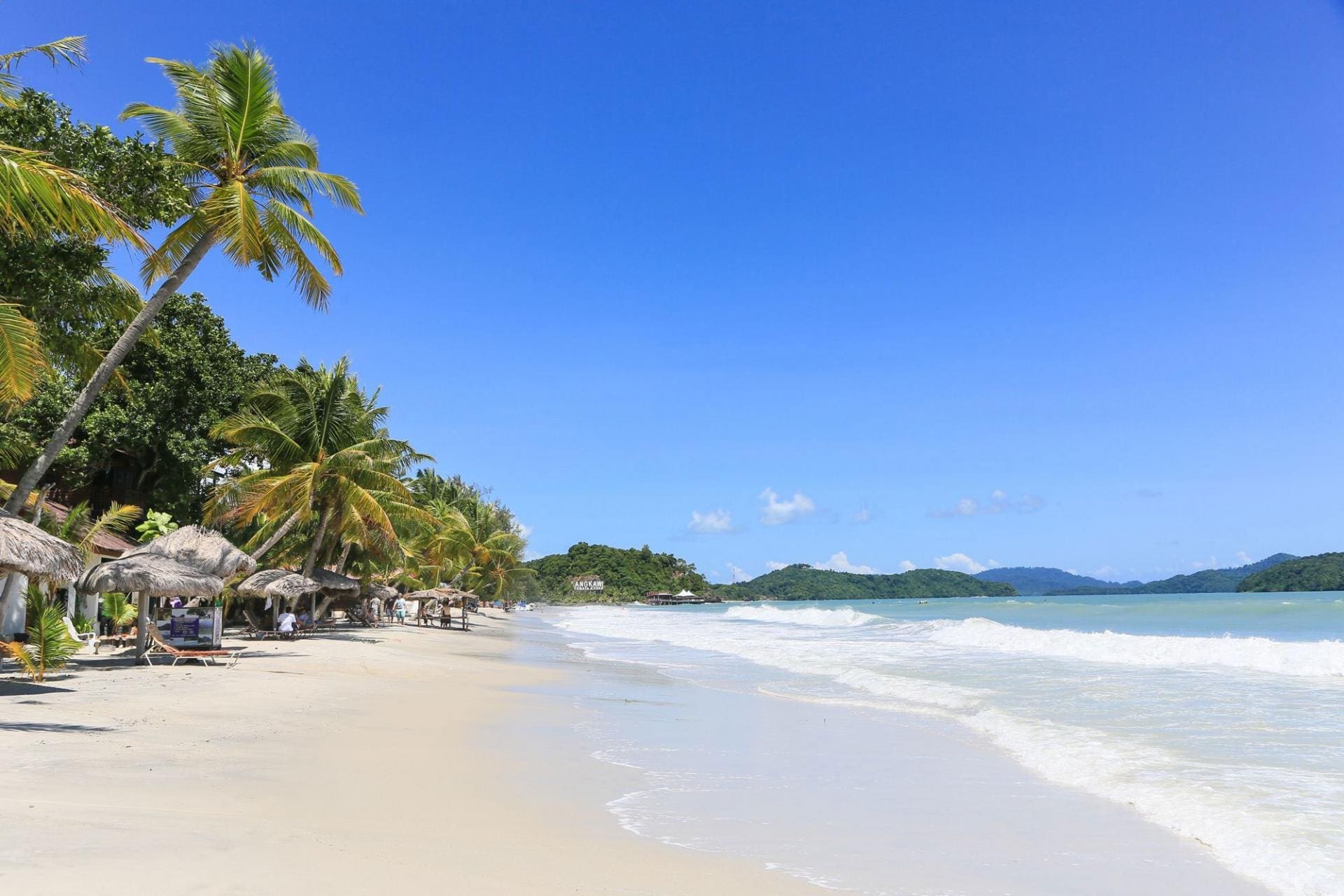 The lure of Langkawi is not just in its palm-fringed, pristine beaches and dramatic rain forests. It is also the soulful Malay cuisine; it's acclaimed, sky-skimming cable car and activities galore, from gliding through the rainforest by zip-wire to exploring the sweeping mangrove forest and Kilim Geo Park, Asia's first Unesco World Heritage Site.
Whether lolling on Langkawi's golden beaches, littered only by the odd gigantic shell, trekking through the wilderness or reclining with a cocktail at the hotel pool, this Jewel of Kenah, as Langkawi is referred to, will leave you sparkling.
Singapore Airways offers flights from London to Langkawi with a changeover in Singapore. Land in paradise and leave your troubles firmly on the runway.
Where to stay
The Danna Hotel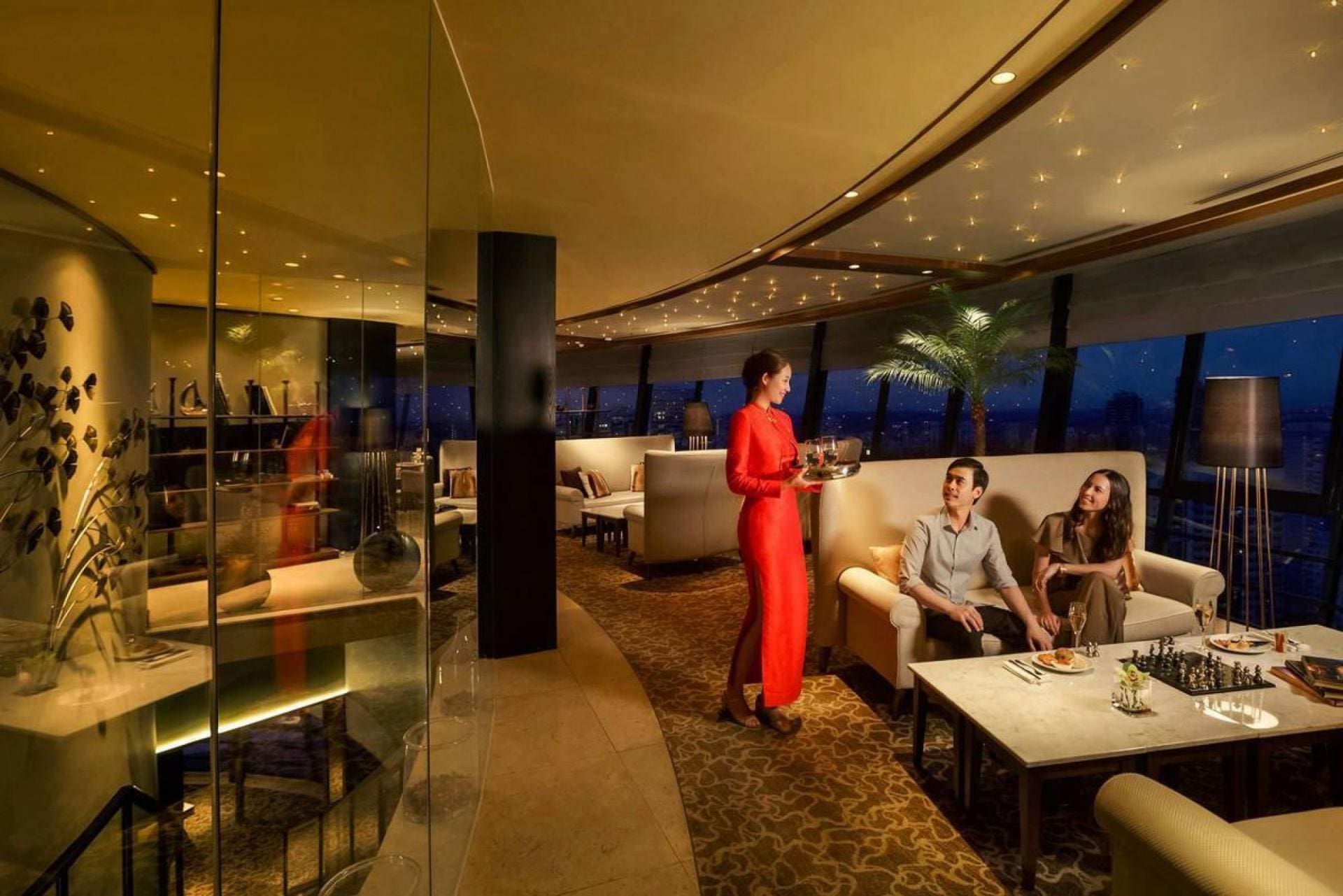 For faultless luxury and the friendliest service, look no further than The Danna, a five-star hotel with a private beach and sprawling infinity pool, which offers both colonial splendour and immaculate comfort. The Danna is located on Telaga Harbour by Kok Beach (Pantai Kok) and allows easy access to all that Langkawi has to offer. All guests receive a complimentary shoulder massage on arrival, which feels wonderful following a longhaul flight.
Soaring ceilings, marble floors and doormen in traditional pith helmets set the tone for this grand and capacious hotel with 125 and suites, an elegant spa, plush gym and tennis court. Whether sinking into your four-poster bed or majestic bathtub, rooms are supremely comfortable and serene, with views over either the beach or the hotel's cascading, tropical garden.
The Planters is the hotel's main restaurant, of which there are four, and serves vibrant local, Asian and modern Indian cuisine, with a buffet and live entertainment on Saturdays. There is no bad meal at The Danna but the breakfast has the edge, offering an astonishing bounty of curries, daal, dim sum, pancakes, fruit, juices and eggs done anyway you like, served with soya sauce and coconut jam – trust me, it works.
www.thedanna.com
Meritus Pelangi Beach Resort & Spa
This five-star, family-friendly resort is made up of luxurious wooden chalets, wrapped with private balconies overlooking the beach, in addition to a luxurious spa and two swimming pools (kids frolic at one, couples canoodle at the other). The hotel is set on Langawki's famed Cenang Beach and lays claim to a private stretch of blissful, beautiful sand.
Wide-ranging dining facilities include the Spice Market, so-called as a clue to its vibrant and authentic flavours, and the chic CBA, offering beachside cocktails and Asian fusion cuisine. In the evening, wander to the laidback beachfront bars for casual cocktails and a buzzing atmosphere until late.
www.meritushotels.com
Things To Do…
Umgawa Langkawi Zipline
Make like James Bond, Indiana Jones and may other intrepid explorers before you and shoot through the jungle on the Umgawa Langkawi Zipline. Once you overcome the initial fear of stepping off the platform, perched amid the trees, the exhilarating experience is vastly enjoyable, as you soar past cascading waterfalls and extraordinary views.
www.ziplinelangkawi.com
Water Sports
Not in a million years did I imagine that, while on a luxury holiday, my favourite accessory would be my lifejacket – strapped to me whilst I sped down the Kilim River on a private boat tour of Langkawi's juicy mangrove forest, or through sullen seas on a fast-paced and gloriously fun jet-ski tour, visiting eight different islands. For an authentic Malay meal, stop off at Hole in the Wall, a charming and rustic, floating restaurant on the Kilim River, which can be arranged as part of your Kilim Geopark Tour package.
For a more luxurious water ride sans life jacket, book a sunset yacht cruise, which glides past Langkawi's notable islands while the sky dramatically changes colour above you.
Devs Adventure Tours: www.langkawi-nature.com; www.floatingrestaurant.com.my; Megawatersports: www.megawatersports.com; Yacht cruises: www.naam.bz
Langkawi Cable Car
Anybody who has been to Langkawi will tell you to ride the Langkawi cable car. They're not wrong – taking off from the Oriental Village, this major attraction transports you gently through the sky to the peak of Gunung Machinchang, Langawki's iconic mountain, for unforgettable views at dizzy heights that will remain etched in your memory forever.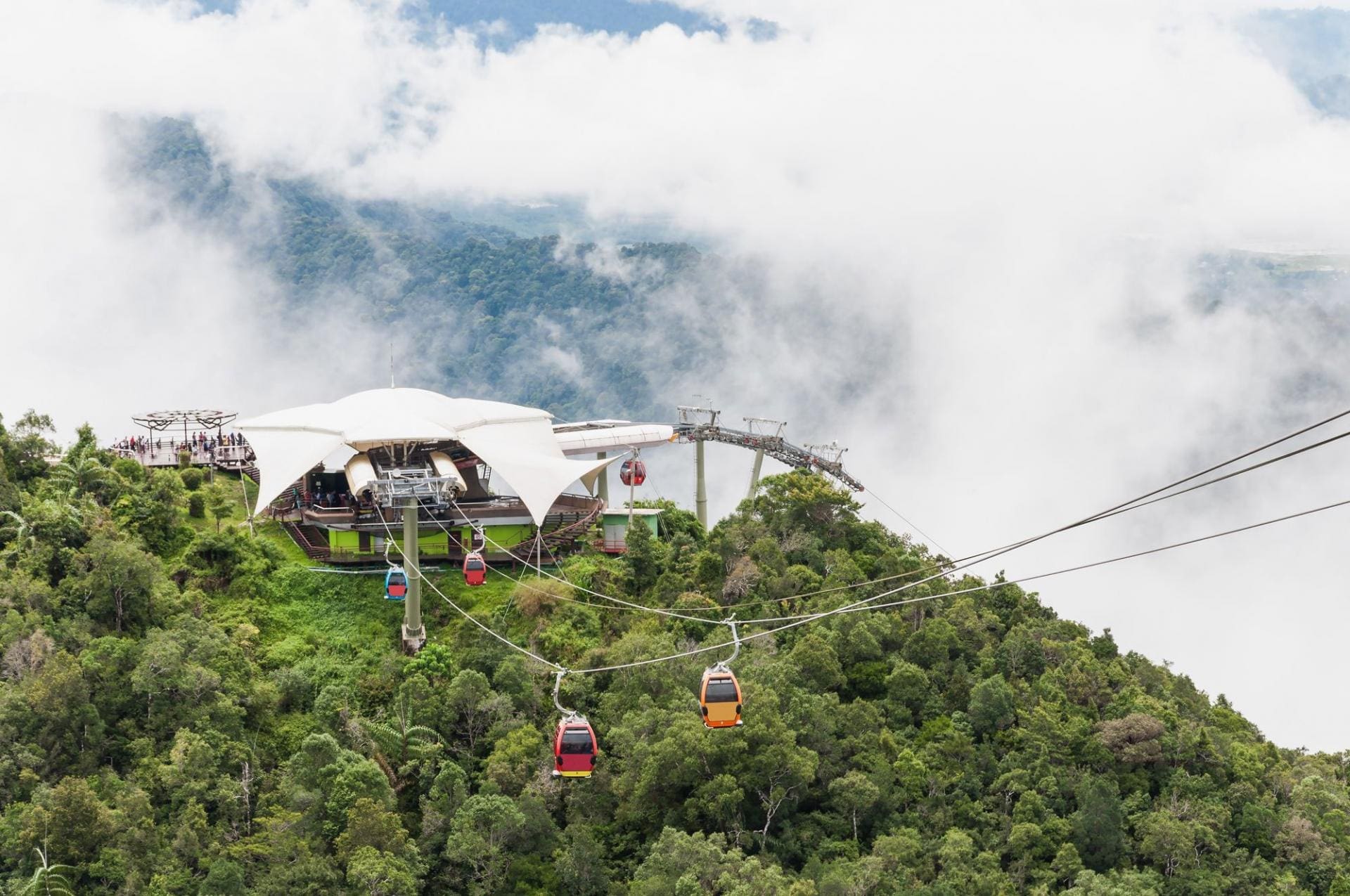 www.panoramalangkawi.com
Singapore
Don't depart straight for London – detour via Singapore, a diverse city unlike any other. Asian Overland Services (AOS) can arrange transfers and whistle-stop city tours, taking you from Singapore's serene and prestigious orchard gardens to Michelin-starred restaurants. The Chinatown street market is a must, where you can stock up on typical Chinese lanterns, souvenirs and spices, in addition to handcrafted trinkets, crockery and low-priced street fashion.
Luxury London-recommended hotels include:
Mandarin Orchard Hotel
This super-sized, marble-clad marvel is placed in prime position on Orchard Road. Floor-to-ceiling glass windows offer extraordinary views across the city, while rooms are bright and elegant. Dine out at the two Michelin-starred Shisen Hanten restaurant or tuck into the pile-your-plate buffet at Triple Three, both of which are excellent. This five-star hotel is part of the Meritus hotel group and is the Singaporean sister to the aforementioned Meritus Pelangi in Langkawi.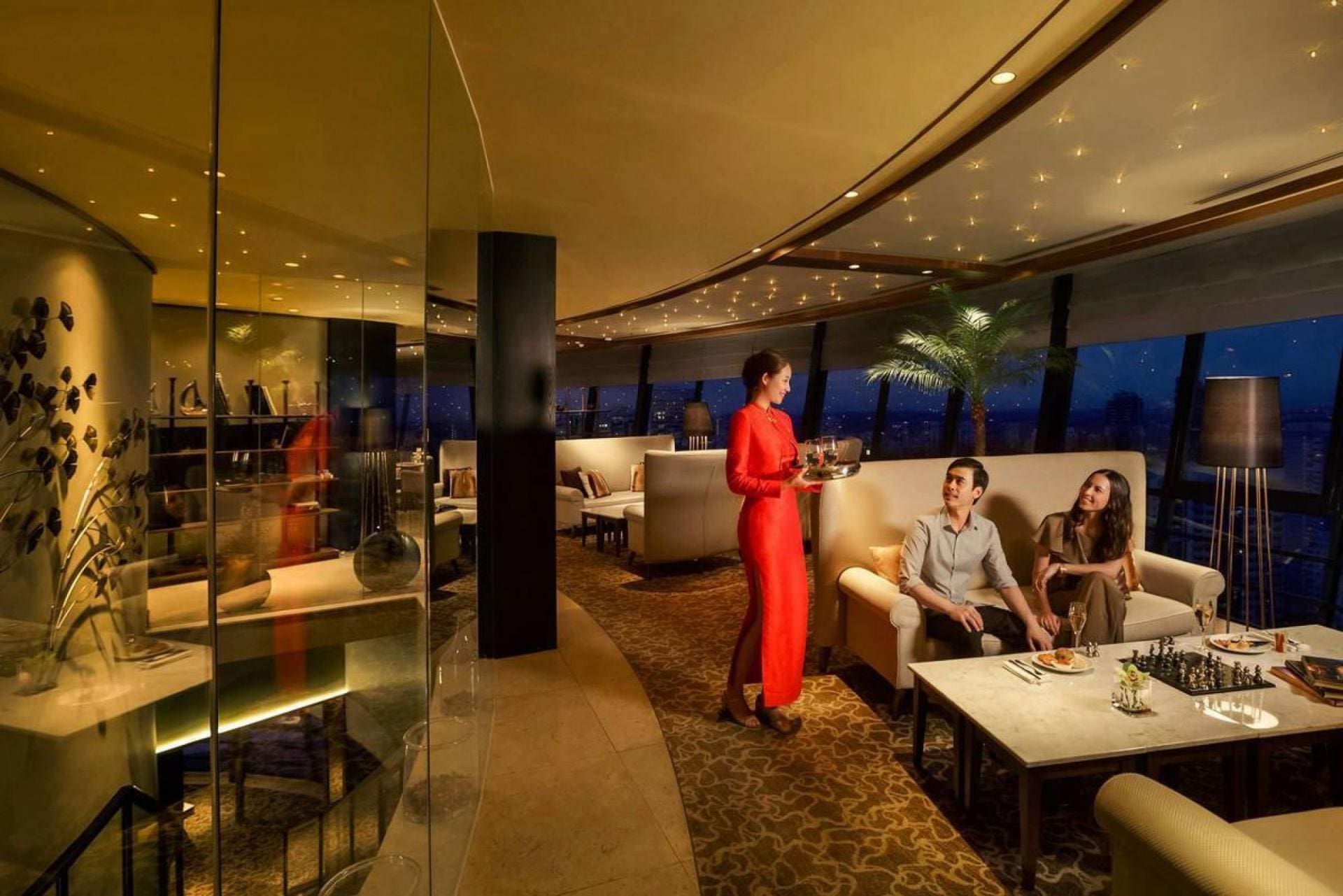 www.meritushotels.com
One Farrer Hotel & Spa
A three-in-one, five-star hotel and resort with a striking art collection. The hotel is part of a luxury complex that includes a shopping mall and hospital. Here's hoping you don't need to stop by the latter while on holiday.
www.onefarrer.com
Singapore Airlines flies four times daily from London Heathrow on the A380, the B777-300ER and five times weekly from Manchester on the new A350 aircraft. Passengers can connect to more than 130 onward destinations in 37 countries, along with subsidiaries SilkAir and Scoot. SilkAir services Langkawi three times weekly from Singapore on a 1.5-hour away; www.singaporeair.com
Singapore Airlines flies four times daily from London Heathrow on the A380, the B777-300ER and five times weekly from Manchester on the new A350 aircraft. Passengers can connect to more than 130 onward destinations in 37 countries, along with subsidiaries SilkAir and Scoot. SilkAir services Langkawi three times weekly from Singapore on a 1.5-hour away; www.singaporeair.com