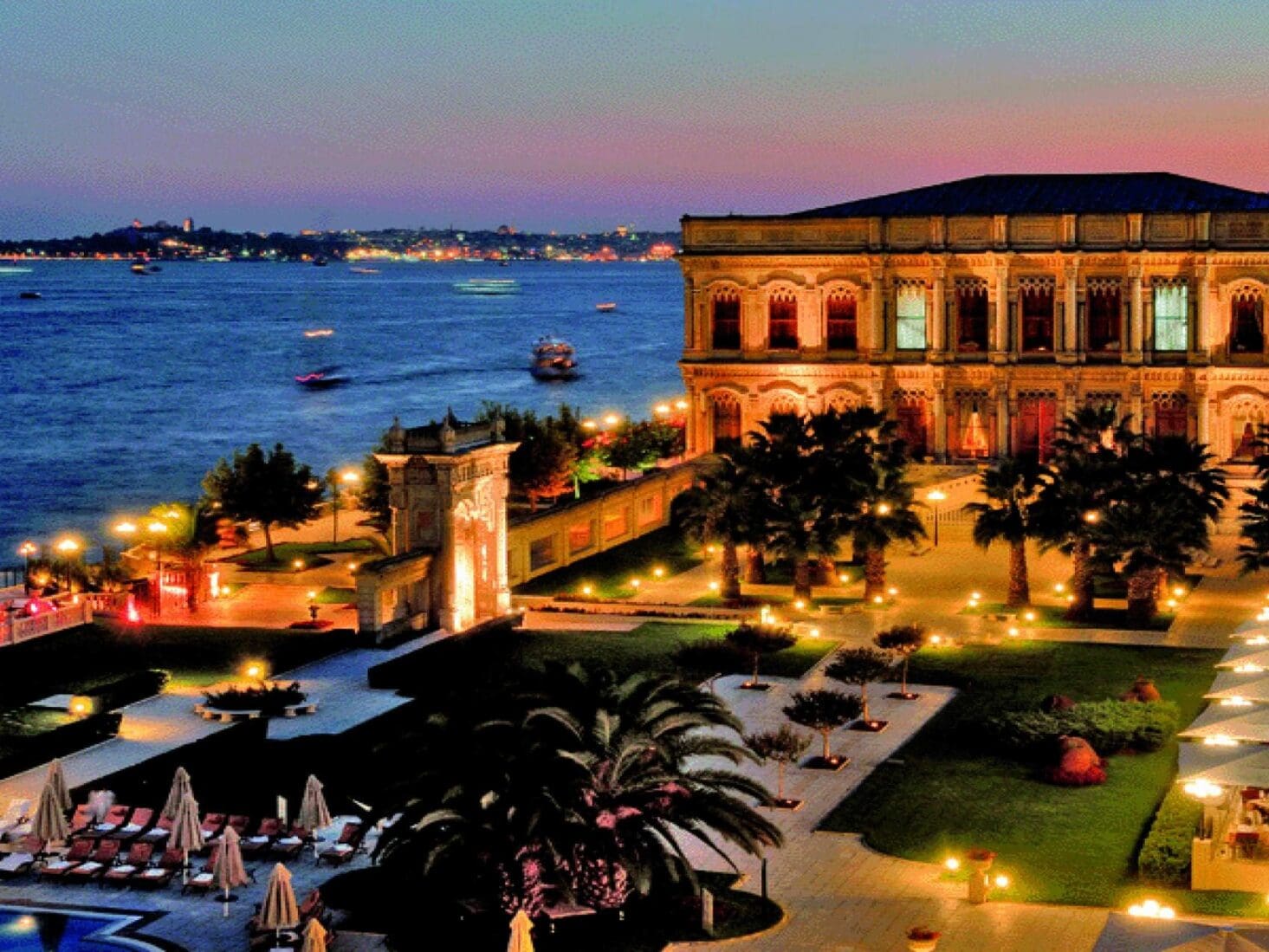 10 Luxury City Breaks For Your Bucket List
"Travelling - it leaves you speechless, then turns you into a storyteller"
At Carrier, ask and you shall receive: with a clientele spanning royalty and A-listers, the British travel specialist has been creating luxury, tailor-made experiences across the world for more than 30 years, where no request is too great; no detail too small. Some of their previous fulfilments have included: skiing with an Olympic team in Canada, private tours of the Vatican, cookery classes with a Michelin starred chef in Florence and ice driving in Val d'Isere. After all, travelling isn't just about where you go, it's about what stays with you.
Give in to the lure of a long weekend and book a city break with a difference. Here are ten of the best:
Venice: Aman
Every paparazzo descended on Venice when George and Amal Clooney got married at this hotel, and you can see why; the Aman Venice has the huge advantage of being the only hotel in Venice that doesn't feel like a hotel but more of a private palazzo. The Papadopoli have lived here since the Renaissance and still occupy the top floor of the residence, and as you are greeted through the 'porta d'acqua' (waterway entrance) via your private boat taxi expect Murano chandeliers, silk-lined walls, freckled mirrors and frescos by Tiepolo.
Guests booking with Carrier can listen to Puccini and Verdi in Aman's intimate box, take a private visit to the Doge's palace or go on a morning excursion to the bustling Rialto market with a private chef. In short, the Aman Venice brings the opulence of the past to the present.
From £1,645pp, includes flights, 3 nights accommodation with breakfast and private transfers. For more information on Venice click here
Marrakech: Four Seasons Resort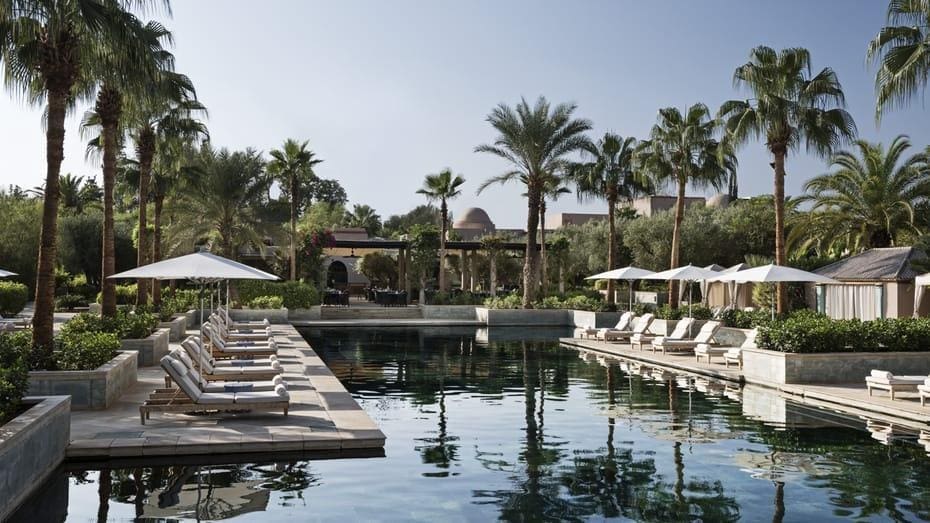 The walls of Marrakech are made of distinctly orange-red clay and chalk, giving its nickname 'The Red City.' The Four Seasons Marrakech follows in a similar vein, with shady arcaded walks leading to fountain courtyards amidst olive and palm trees, reminiscent of the Hanging Gardens of Babylon. Bedrooms feature earthen shades and intricate handcrafted woodwork, all with spacious outdoor terraces, some with views of the historic Menara Gardens or Atlas Mountains. Lovers of culture take heed; Saint Laurent's Villa Oasis and the accompanying museum can be arranged for a private tour, when you book with Carrier.
From £655pp, includes flights, 3 nights accommodation with breakfast and private transfers. For more information on Marrakech click here
Istanbul: Çiragan Palace Kempinski
There are few hotels in the world as visually arresting as the Çiragan Palace on the banks of the Bosporus. A former Ottoman palace built by Sultan Abdülaziz, the palace's extravagance and cost may have led to his eventual deposition by ministers. The palace stood regally by the river for many years, housing future Sultans and politicians until 1910 when a huge fire destroyed all but the shell of the building; at one point it even became a football field. Luckily, in the 90s it was restored to its former glory and is now a member of the Leading Hotels of the World. Expect exceptionally large suites, grilled specialities in the Bosphorus Grill and spectacular spa treatments. The concierge is also at your disposal, and can be expected to arrange guided excursions to Istanbul by land, water or air.
From £640pp, includes flights, 3 nights accommodation and breakfast. For more information on Istanbul click here
Palma: Sant Francesc Hotel Singular
We know Woody Allen's Vicki, Cristina, Barcelona was set in Catalonia rather than Mallorca, so forgive us for picturing Javier Bardem sauntering around, dressed in linen, in the Sant Francesc Hotel. The building once belonged to the Alomar Femenia family, and there's a profound beauty in the simplicity and elegance of its rooms that is at once earthy and grounding. La Torre- one of the exclusive triplex's offered- features a 360° private terrace and an inviting pool that shimmers in the shadow of the looming basilica. It's not a surprise the hotel was mentioned on Condé Nast's Gold list of the best hotels in the world – Michelle Obama and Hollywood royalty have dined at table number 42 in the Quadrat Restaurant garden. If the sea breeze calls, Carrier will happily arrange for a private party aboard a yacht for up to 65 people.
From £580pp, includes flights, 3 nights accommodation with breakfast and private transfers. For more information on Palma click here
Funchal: Belmond Reid's Palace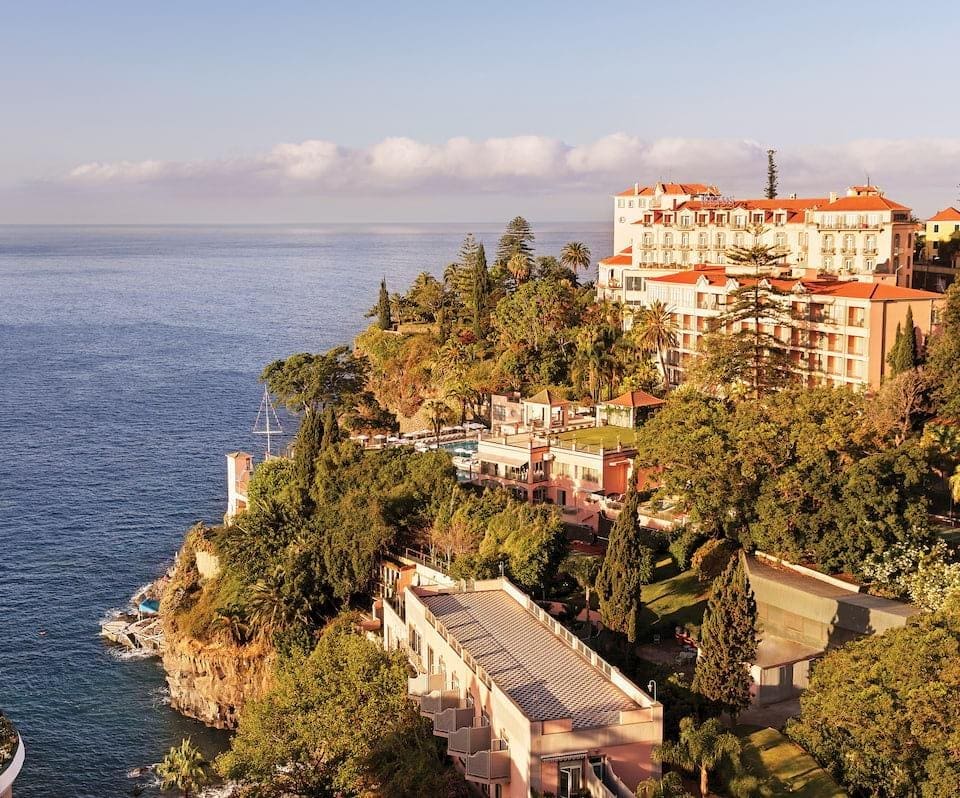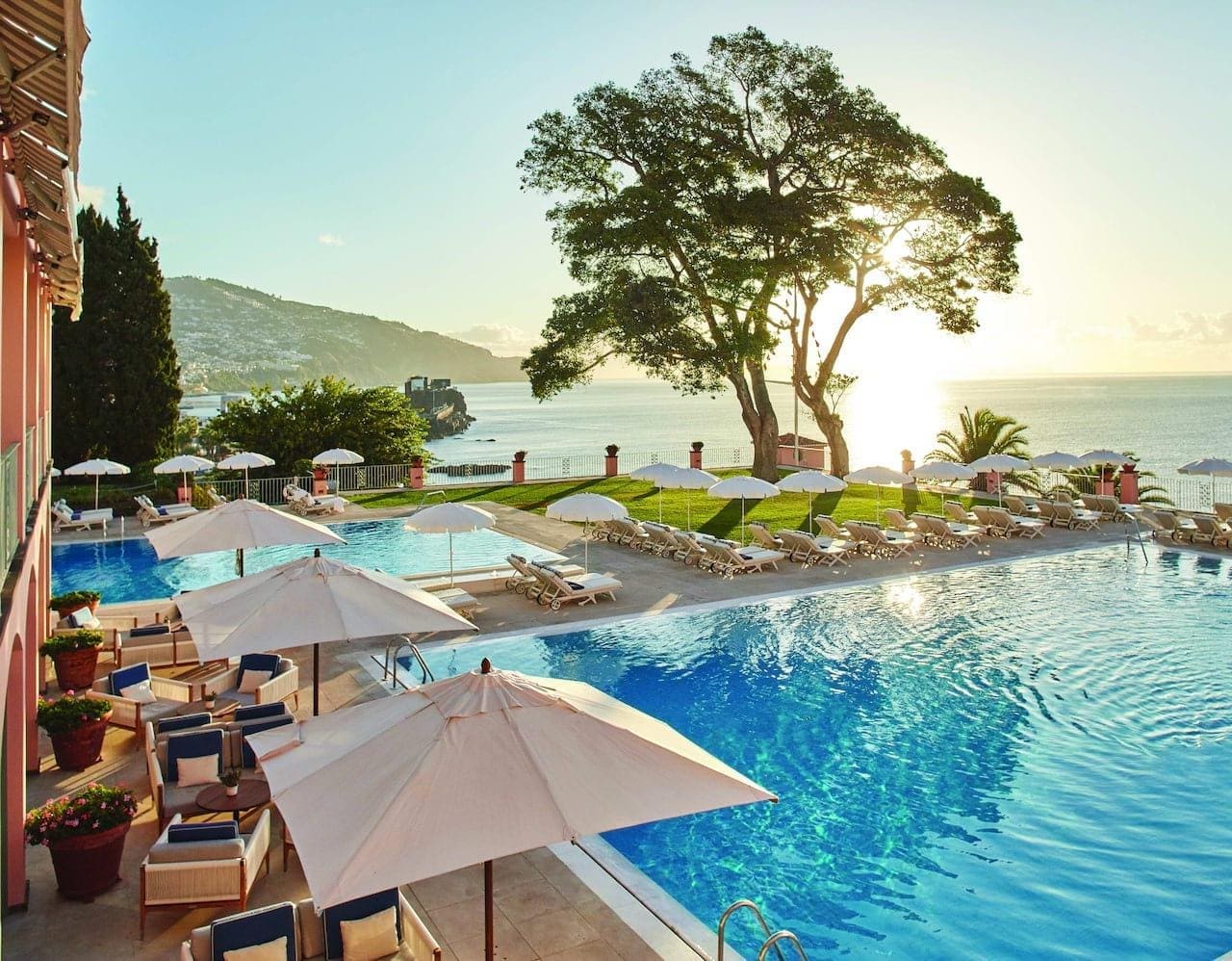 To compare Belmond Reid's Palace to any other hotel, you'd have to first consider the names in its guestbook…Roger Moore, Winston Churchill, Fulgencio Batista and George Bernard Shaw have stayed here. An oasis of traditional charm and a luxurious retreat where everyday cares melt, this landmark hotel has successfully blended tradition, modern facilities and contemporary comfort. The sub-tropical gardens of honeysuckle and jade vine overlook the swimming pool and the Bay of Funchal, where you can enjoy afternoon tea on the balcony.
From £1,485pp, includes flights, 7 nights accommodation with breakfast and private transfers. For more information on Funchal click here
New York: The Peninsula
Fifth Avenue may count amongst the most famous streets in the world for big-city appeal and the high life. Nestled right at the heart of the city's shopping and cultural district, the Peninsula hotel's 1905 building has spacious art nouveau rooms, grand staircases and exquisite staff to cater to your every need. Suite guests receive a complimentary three hour chauffeured MINI Cooper S experience to explore the city in style. Dining options include Clements, showcasing innovative dining and flavours of North East America, the Gotham Lounge for refined afternoon teas, and the Salon de Ning rooftop bar and terrace where drinks and light bites are accompanied by unforgettable Manhattan views. Through Carrier, exclusive private tours of the MOMA can be arranged, along with VIP backstage access to Broadway shows.
From £915pp, includes 3 nights accommodation on a room only basis. For more information on New York click here
Dubai: Bvlgari Resort
Dubai has never been known to do things small. The Bvlgari resort is located on a man-made seahorse shaped private island, resembling the silhouette of a Bvlgari necklace, which is only accessible via a 300m bridge, near to the world-famous Jumeirah Beach. Home to a modern-day aesthetic, chic interiors compliment sleek Italian architecture, with dramatic design for the 101 rooms and suites, and 20 Bvlgari Villas, provided by renowned firm Antonio Citterio Patricia Viel. 3 Michelin starred chef Niko Romito runs Il Ristorante, bringing Tuscan-seaside vibes to the Arabian peninsula.
From £1845pp, includes flights, 5 nights accommodation with breakfast and private transfers. For more information on Dubai click here
Las Vegas: Wynn Las Vegas
Call it whatver you want, there's no doubt Vegas packs a hedonistic punch. The Wynn is a little more sophisticated than other places on the Strip- being located on the slightly less chaotic northern end- with glorious floral wonderlands that make you doubt you're in the middle of the Nevada desert. With everything available in the Wynn, there isn't really a need to step outside the hotel. Whether you're craving Italian, dim sum, fine French or a cheeseburger, you'll find it all here. Facilities at Wynn Las Vegas range from spectacular pools and Jacuzzis and two full-service spas to a casino, two nightclubs and an extravaganza of boutiques. And if Vegas gets you a bit heavy-headed, the Maverick Grand Canyon tour should ease you back to your senses. Don't say we didn't warn you about the punch.
From £255pp, includes 3 nights accommodation on a room only basis. For more information on Las Vegas click here
Dubrovnik: Villa Orsula
Overlooking the forested island of Lokrum, Villa Orsula is just a five-minute stroll from the white-stoned World Heritage site of Dubrovnik Old Town. Sit back and indulge in champagne and Ston oysters as you set out on a private evening cruise around the old city walls. The villa was once the home of local noble family and the original name lives on. Inside, contemporary design touches such as surrealist artwork by Roberto Matta and Victor Vasarely's op art dress the walls, paired with an eclectic collection of aesthetic objets d'art. On the grapevine-draped terrace of the Victoria Restaurant, Peruvian specialities with Adriatic fusion lead the menu; in the Lounge Bar sip signature cocktails such as the Blue Adriatic and Dubrovnik Autumn.
From £610pp, includes flights, 3 nights acccomodation and breakfast. For more information on Dubrovnik click here
Reykjavik: Hotel Borg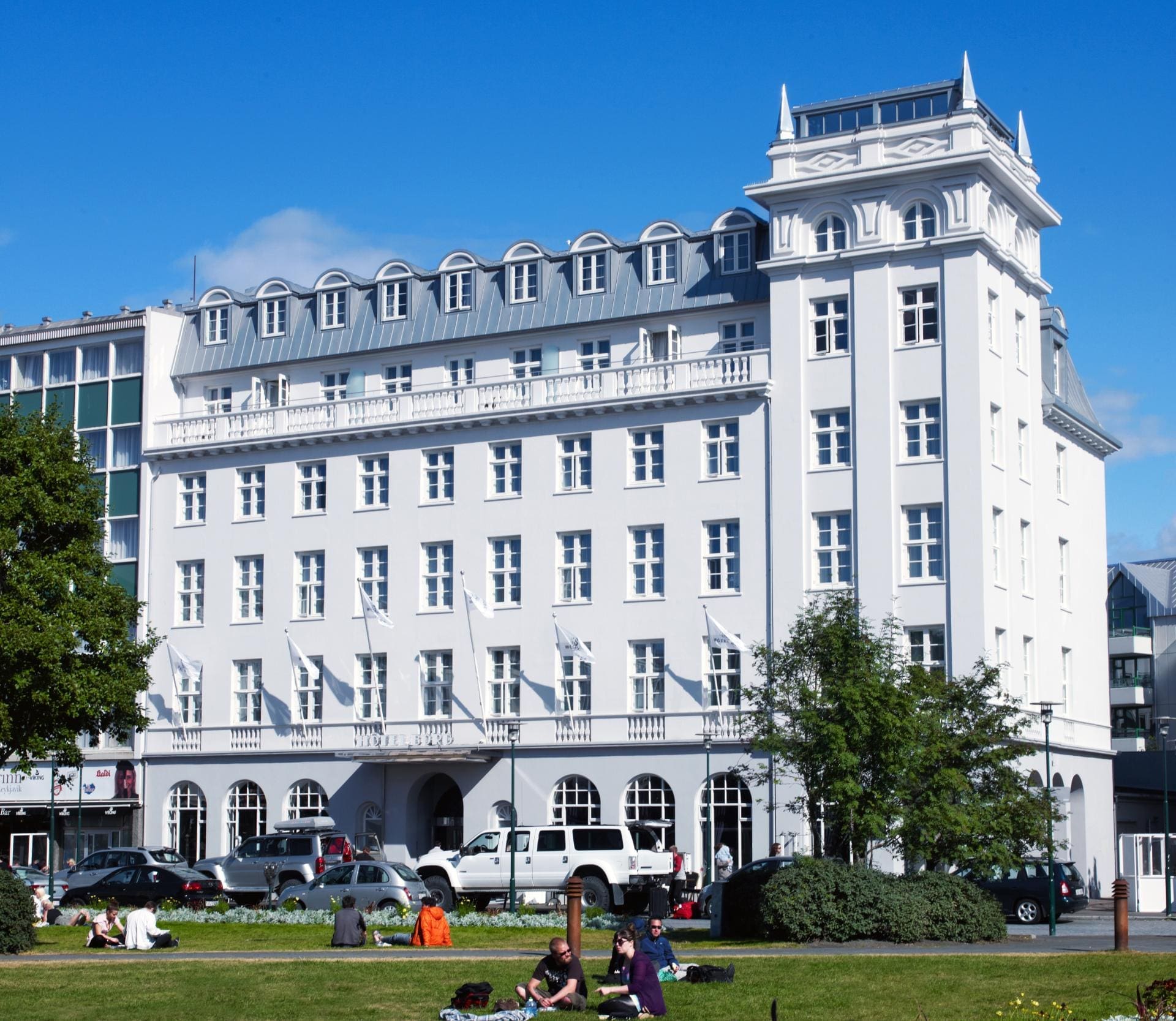 Reykjavik has been receiving a lot of attention for quite some time. The Northernmost capital city of the world, the small city lies under brooding skies and is surrounded by a moss-covered, lunar-like landscape dissimilar to any other. Reykjavik has a reputation for being quirky and it's well worth getting lost, finding some enchanting coffee houses, restaurants and museums on the way. Reykjavik's oldest hotel lies close to the main shopping street with a wealth of vibrant restaurants and bars, artisan boutiques and art galleries. Book with Carrier and take a private tour of the highlands to visit volcanoes and glaciers, or experience the delight of bathing in natural geothermal pools.
From £880pp, includes flights, 3 nights accommodation on a room only basis and private transfers. For more information on Reykjavik click here
For further enquiries: carrier.co.uk
This article has been created in partnership with Carrier