If you've seen just one of Theo Randall's cooking show appearances, from MasterChef to Sunday Brunch, or read any of his four Italian cookbooks, chances are you've also added sampling some of his authentic and inspiring dishes to your bucket list. Happily for Londoners, he's currently serving them up at his eponymous restaurant Theo Randall at the InterContinental Park Lane.
Having made a name for himself as head chef of the River Café in the 1990s, where he remained for 15 years and earned the restaurant its first Michelin star in 1997, he has had his name above the door on Park Lane since 2006. The restaurant has also opened outposts in Hong Kong and Bangkok in the years since.
Despite this pedigree, and cookbooks named Pasta, My Simple Italian, The Italian Deli Cookbook and The Italian Pantry, Randall doesn't have an Italian bone in his body – "but an Italian soul". Having loved Italian food since he first visited the country on holiday with his parents, for him, it's the perfect cuisine. "There are 20 regions that are all so different but all with a passion for good food," he says.
In homage to this diversity, 2023 will see the restaurant institute a monthly changing tasting menu, giving each region its own time to shine. Having already explored the romantic, rustic food of Tuscany, this month Randall will spotlight traditional Sicilian fare, with dishes including octopus salad, pasta alla Norma, slow-cooked rabbit and cassata.
Here he talks foodie memories, career highlights and perfect pasta.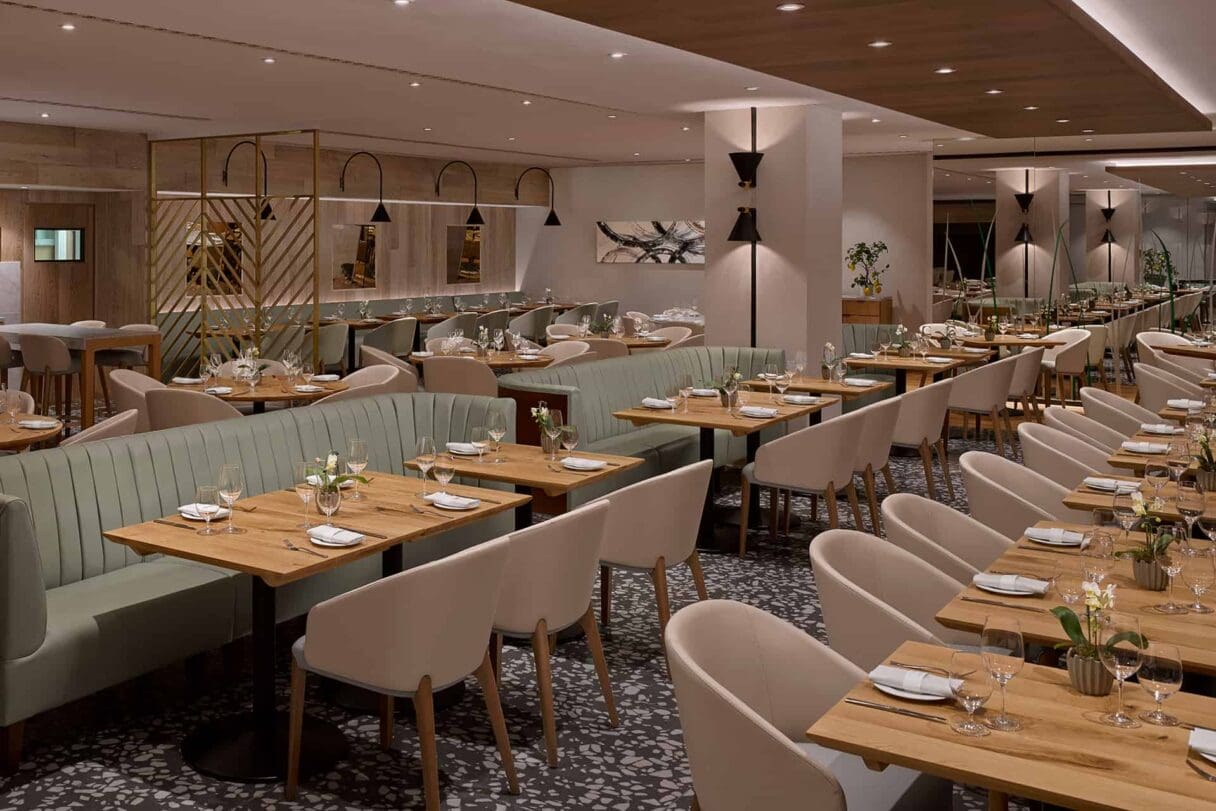 What is your first food memory? 
Baking bread and cakes with my mum. She is the person who inspired me to be a chef: her lasagne was legendary. I also used to make sandwiches for my parents and sisters from about the age of 10. Although I had a great interest in food from a very early age, the real passion came when I started in a restaurant washing dishes at the age of 15. I loved the atmosphere and the smells. I then moved to my first professional chef job at Chez Max working with the great Max Markarian.
Do you have any special memories from time spent travelling and eating in Italy?
I have so many. But I do remember being in Venice once and wanting to eat some good seafood pasta. I saw a restaurant that had a very touristy looking frontage, but my instinct told me there was something about the place. I went in and asked if there was another menu other than the one that was advertised outside.
We were immediately ushered through the restaurant, past the kitchen and led through two large doors into a packed dining room that was full of locals. It was like hitting the jackpot. The food and atmosphere were incredible. We ordered linguine aragosta for two and it was enough for four people – a huge platter of perfectly cooked pasta with huge chunks of the freshest lobster tossed in a sweet lobster-infused tomato sauce. Perfect! Moments like that are always special.
What was the first career defining meal you cooked? 
I remember cooking for my family at Christmas time after my first year at Chez Max. It felt good as I cooked a great meal, and my family were very impressed.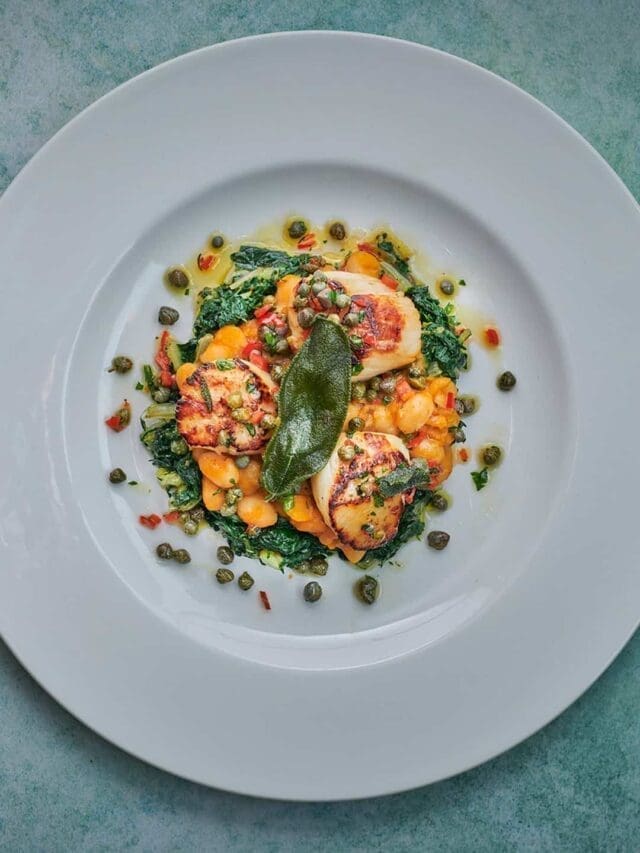 What has been the highlight of your career so far?
Seeing chefs that I have trained go on to be successful.
What do you love about the food scene in London?
There is so much choice and a great representation of many cuisines. From my personal travels, there are very few cities that compare with the culinary diversity of the capital. One of my personal favourite spots is the local Italian delicatessen Primo on Regent's Park Road.
How do you think the next generation of chefs is redefining the industry?
I think the newest generation of chefs are not just interested in cooking delicious food, but are conscious of our working environment, and are investing in seasonality and sustainability. I think 2023 will see a real trend for even more vegetarian dishes and smaller menus offering very seasonal food.
What would your advice be to anyone wanting to follow in your footsteps? 
Work hard, listen, always be polite. However much you know, you can always learn more. It is important that chefs like me encourage more young people to get involved. The hospitality industry has something to offer for everyone and if you're hard-working, kind and committed, you can do well.
Visit intercontinental.com
Read more: In conversation with Shay Cooper of The Lanesborough Grill