A four leaf clover is the highly coveted new badge of honour in the culinary world, and not just for its links to luck. Given to restaurants that have made exceptional steps to be sustainable, the so-called Green Star is the latest accolade awarded by the Michelin Guide. Restaurants can only qualify for the symbol if they have already been awarded quality recognition from Michelin, either in the form of a star, Bib Gourmand or Plate.
Commended for holding themselves accountable for their ethical and environmental standards, and for working with sustainable producers and suppliers to avoid waste and reduce or remove plastic from their supply chain, 23 fine dining restaurants in the UK and Ireland were presented with a Green Star in the 2021 guide. All of them work directly with growers, farmers and fisherman, forage for food, grow their own plants, rear their own animals and use regenerative methods such as no-dig vegetable gardens. They are also recognised for taking steps to improve the quality of life of their staff, and for contributing to charity and educational projects. Read on for the complete list of 2021 green-starred restaurants.
Angela's, Margate
Angela's seafood restaurant, in up-and-coming Margate, puts people and planet first. It works directly with growers, fishermen and suppliers to make the most of produce while minimising its impact on the environment. The concise menu is meat-free and dedicated to ethically-sourced seafood, alongside simple, seasonal vegetable-based dishes. Angela's' supply chain is almost plastic free and the restaurant turns its food waste into compost with the help of a local community garden centre.
Belmond Le Manoir aux Quat' Saisons, Oxfordshire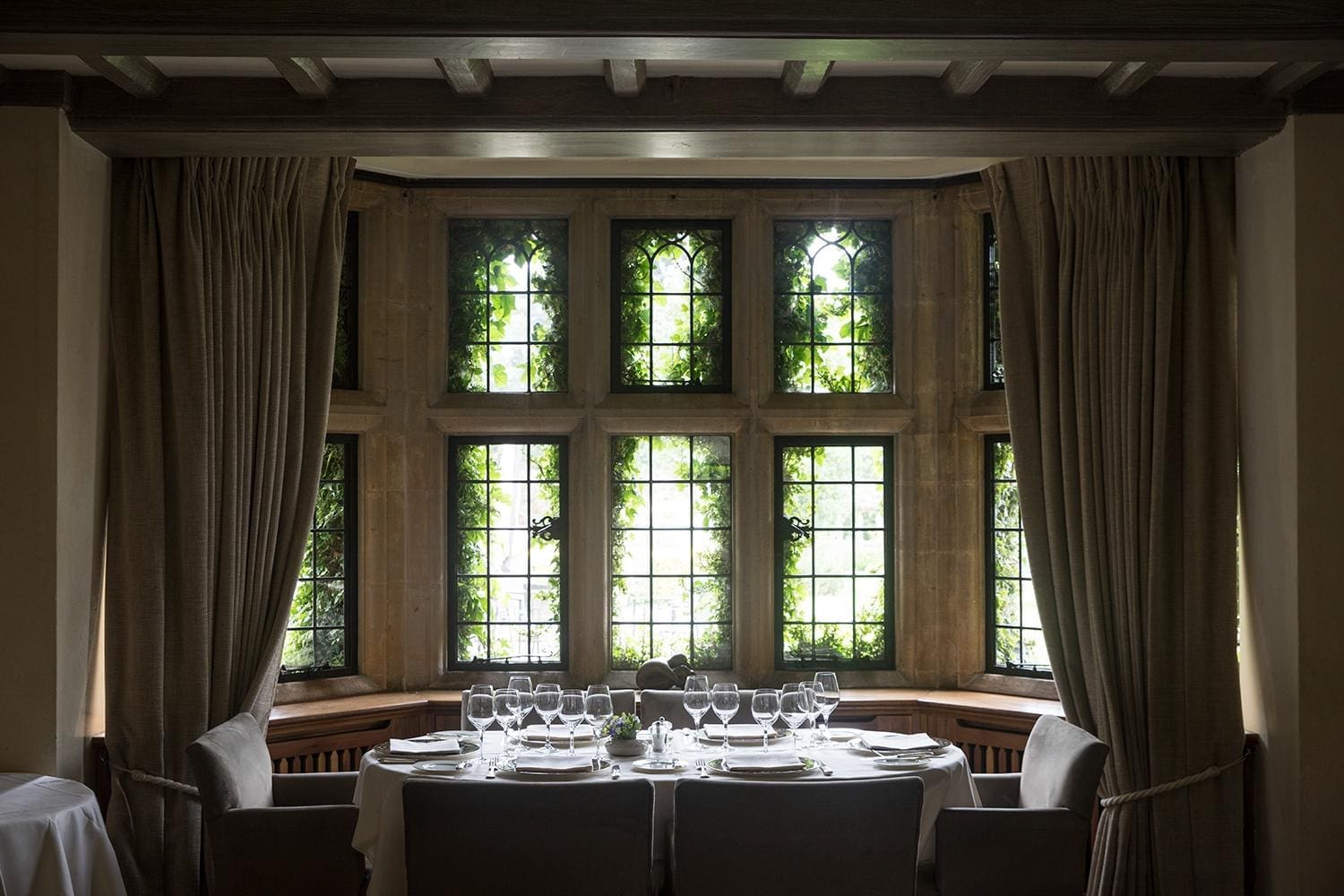 "We are driven by ethical, environmental, seasonal and regional values," says Raymond Blanc OBE of his country house hotel restaurant, Belmond Le Manoir aux Quat' Saisons, in Oxfordshire. All produce at the two-Michelin star restaurant is either organic, free-range or artisanally produced. Much of it comes from the hotel's gardens and 2,500-tree orchard. The restaurant has been going since 1984 and, as its name suggests, the seasons lead the way. Sophisticated dishes are classically French, mostly, with a light and contemporary touch.
Black Swan, Oldstead
The setting is about as traditional as it gets – an old-style pub with exposed beams, candle-lit tables and an open fire – but the menu at the Black Swan is resolutely modern. Dishes, Scandinavian in style, are driven by ingredients available on a 30-acre surrounding farm, and the menu takes on a tasting format. Highlights include brill with razor clams and fermented turnip, and mallard with crapaudine beetroot. The restaurant also has bedrooms, should you want to explore the surrounding countryside the next day.
Coombeshead Farm, Lewannick
So seriously does this former farmhouse-turned-guest-house take its eco credentials that it makes soap out of lard from its home-bred Mangalitsa pigs. The restaurant is set on a 66-acre working farm, with its own woodland and dairy. Coombeshead Farm aims to offer the ultimate field-to-fork experience and uses traditional cooking techniques that include curing, pickling and cooking over wooden embers. Standout dishes include the home-bred pork and home-baked sourdough bread.
Daylesford Organic Farm, Kingham
The mantra at Daylesford Organic Farm is to reduce, reuse, repair, recycle, rehome and rot. For 40 years the farm has promoted sustainable farming; growing produce and raising animals on its organic farm with great consideration for the environment and animal welfare. The restaurant itself is a stylishly rustic eatery attached to a farm shop. Choose to dine in the 'Legbar' for charcuterie and nibbles; the 'Old Spot' for pizzas and wood-roasted specials; or the main 'Trough Café', where candle-lit suppers provide an enchanted atmosphere. Everything is organic, as you'd expect, with much of the produce coming from the farm.
Henry Robertson Dining Room, Llandderfel
Gareth Stevenson heads up the Henry Robertson Dining Room at Palé Hall Hotel, and under his guise the restaurant operates using a sustainable-first approach. The menu is informed by organic herbs, vegetables and fruit grown on-site using the restaurant's own compost, and other ingredients are sourced from local farmers, growers and fishermen who specialise in humanely- and organically-produced food. There's also an on-site hydro-electric plant, the team uniforms are made from recycled plastic and steps are being taken to reduce the restaurant's carbon footprint.
Hypha, Chester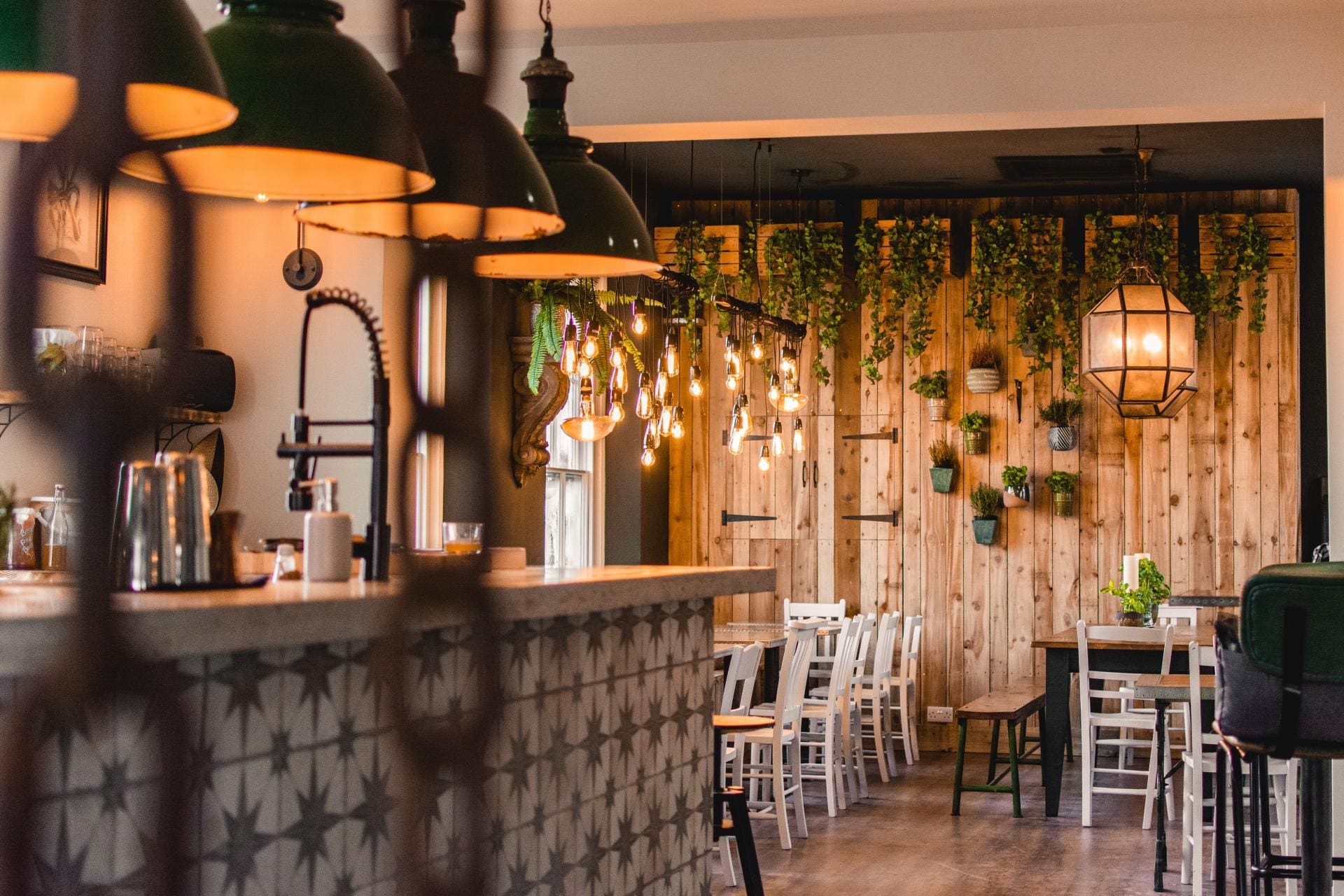 A hypha is a long, branching filamentous structure of a fungus. Hypha is a small restaurant that sits atop the historic city walls of Chester. Thanks to its cooking techniques, which include fermentation and in-house composting, the restaurant has achieved a zero-waste kitchen. It returns its food waste as fertiliser to its growers to create a closed-loop system. The restaurant itself is simply furnished, all reclaimed timber and house plants. Unpretentious vegan dishes have subtle Asian touches, with fermentation techniques creating interesting flavour contrasts.
Inis Meáin Restaurant & Suites, Inishmaan
Ruairí de Blacam was born on Inis Meáin before the island had electricity. Just one supply boat would visit the island each week, every house sourced milk from their own cow and rearing pigs and chickens was common practice, as was foraging. This simple and grounded approach to food informs the chef's cooking at his restaurant, which takes its name from the very same island on which it can be found. Using the best available ingredients, de Blacam creates a four-course dinner that changes nightly. Vegetables, salads, herbs and fruit are grown in the neighbouring greenhouse and gardens, shellfish is caught off the coast of the island and the restaurant only serves wild Atlantic fish and homestead-reared meat. De Blacam encourages visitors to discover the island during their visit, and as such the menu is always designed to suit those who've worked up an appetite exploring the elements.
Inver, Strachur
Housed in a former crofter's cottage and boat store on the shores of Loch Fyne, Inver is a small and characterful restaurant that puts sustainability at the core of its fine dining offering. The four-course tasting menu and á la carte dinner and lunch menus focus on traditional Scottish dishes with a fresh, contemporary twist, prepared using locally-sourced seafood, meat and game. Can't get enough of the view? Book one of the restaurant's ensuite bothies, which overlook the loch and Old Castle Lachlan.
Kai, Galway
This homely part-cafe, part-restaurant in Galway opened nine years ago with the mission to create intelligently-cooked dishes using high-quality organic or wild produce. Founders Jess and Dave Murphy use local suppliers with a sustainable ethos to source ingredients for their revolving menus, which include dishes such as crab with apple and celeriac, pheasant schnitzel with Warsaw pickle, and fig leaf ice cream with Nice biscuits. 75 per cent of the restaurant's waste is recycled, with the remaining 25 per cent used to produce energy.
L'Enclume, Carmel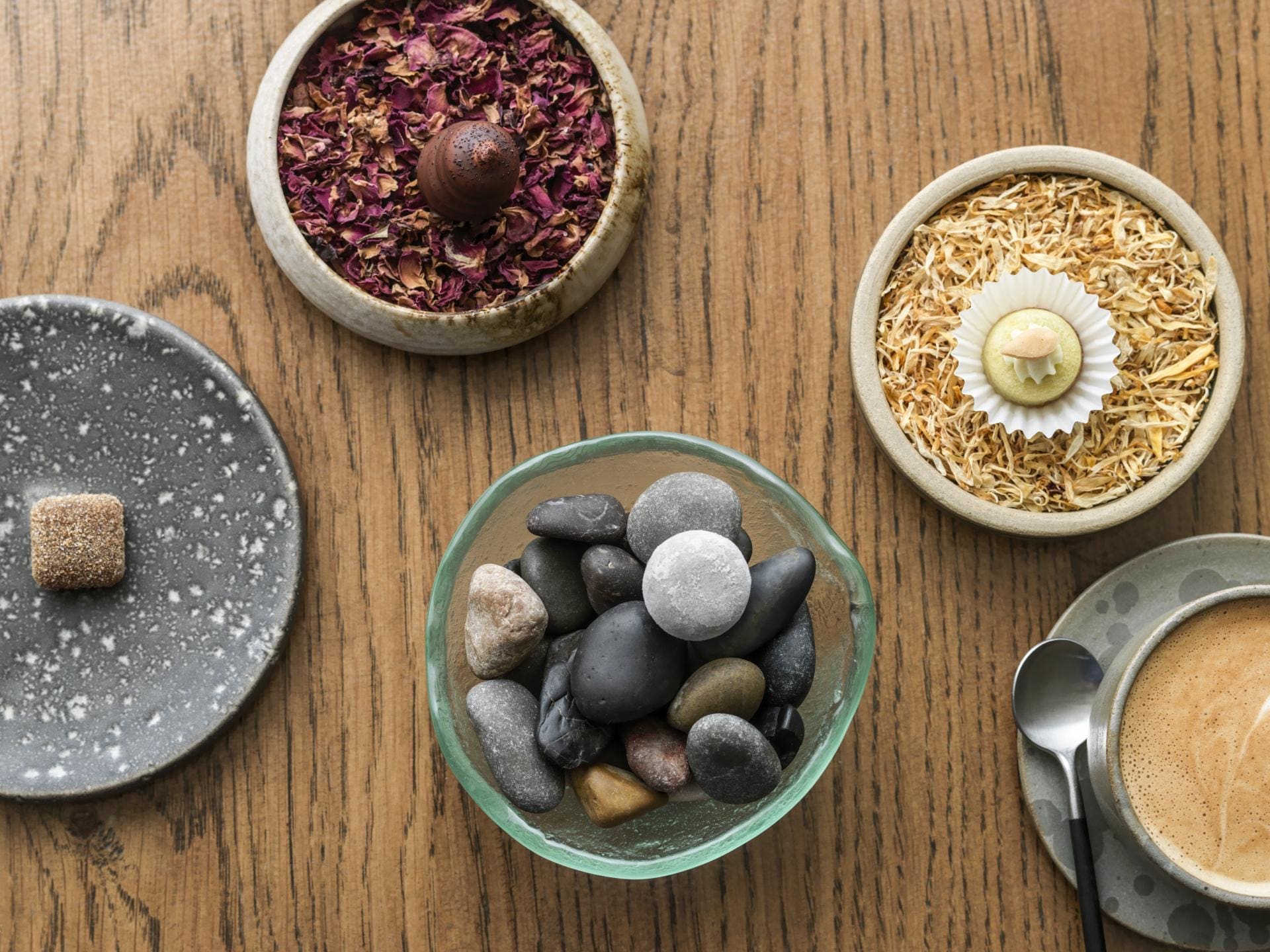 Simon Rogan's Lake District-based L'Enclume was already the recipient of two Michelin stars when it was awarded its first Michelin Green star. Located within an old blacksmith's workshop by a brook, the restaurant gets most of its produce from its own 12-acre farm: think fiercely seasonal farm-to-fork dining with an emphasis on sustainability. "Our farm was designed by chefs," says Rogan. "We have continually developed preserving methods over the past decade to enable us to extend the time we can rely on our own growing." Expect dishes that are as stunning to look at as they are to eat.
Loam, Galway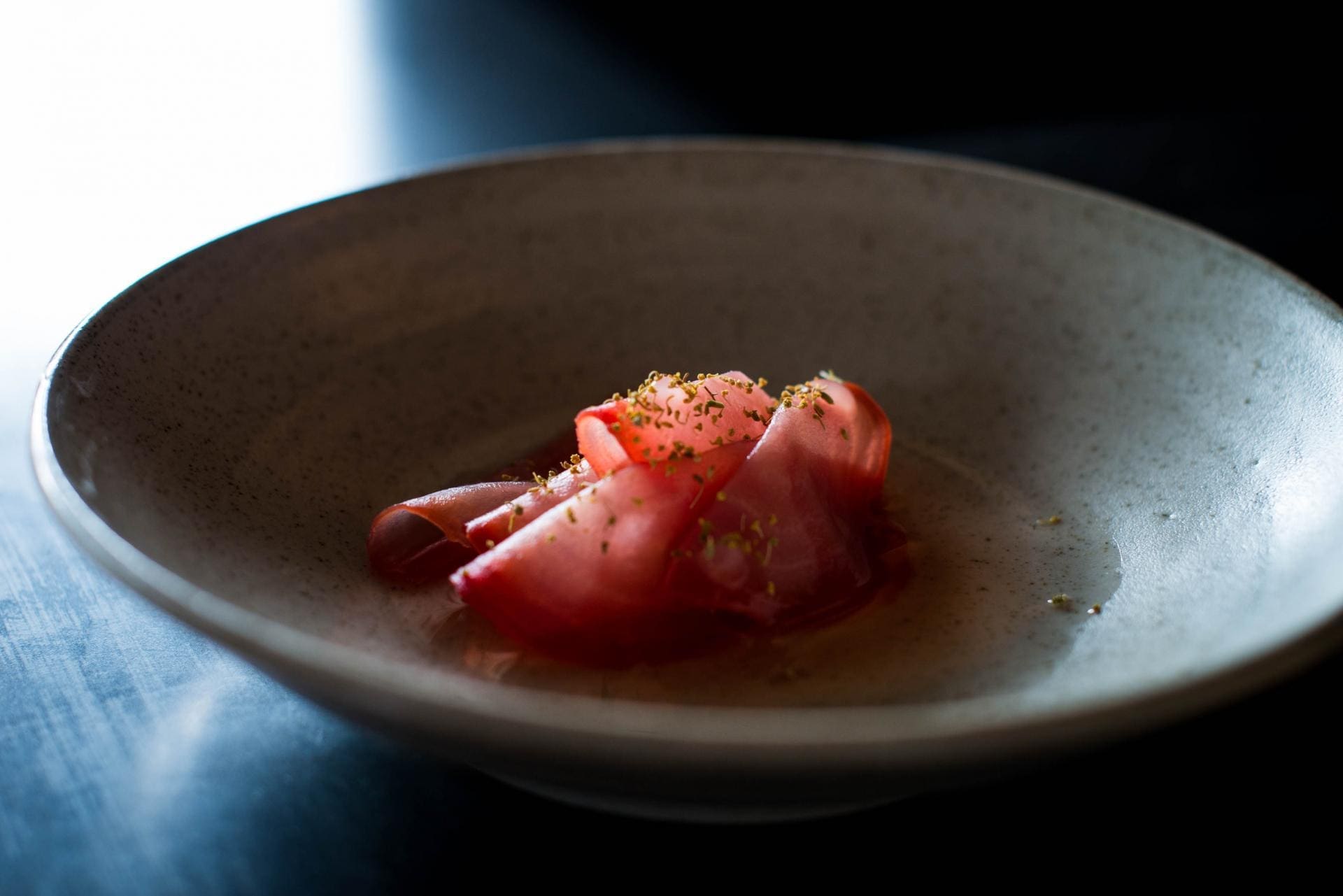 This Michelin-starred restaurant in Galway has committed to using ingredients sourced only from the west of Ireland, but such restrictions don't come without challenges: spices, lemons and olive oil, for example, are off limits. But chef founder Enda McEvoy rises to the challenge, finding the limited palate a source of creativity. Elderflowers, wild garlic seeds, pickled roses and sea vegetables frequently crop up on the menu, which is constantly changing to adapt to new ingredients. Any food that isn't used is preserved through pickling and fermentation, while any waste is sent to Leaf and Root Farm in Loughrea to be composted.
New Yard, Trelowarren
Housed in a converted 17th-century stable on Cornwall's Trelowarren estate, New Yard offers literal farm-to-table dining. Helmed by Caroline and Jeffery Robinson, former chef-owners of The Loft in St Ives, the no-choice four-course menu changes weekly and is dictated by the produce the restaurant's suppliers have in abundance, so as to make the most of the best seasonal ingredients. New Yard also rears its own chickens and pigs, and grows much of its own produce using a regenerative agricultural system to minimise energy usage and ensure welfare standards.
Oxo Tower Brasserie, Southwark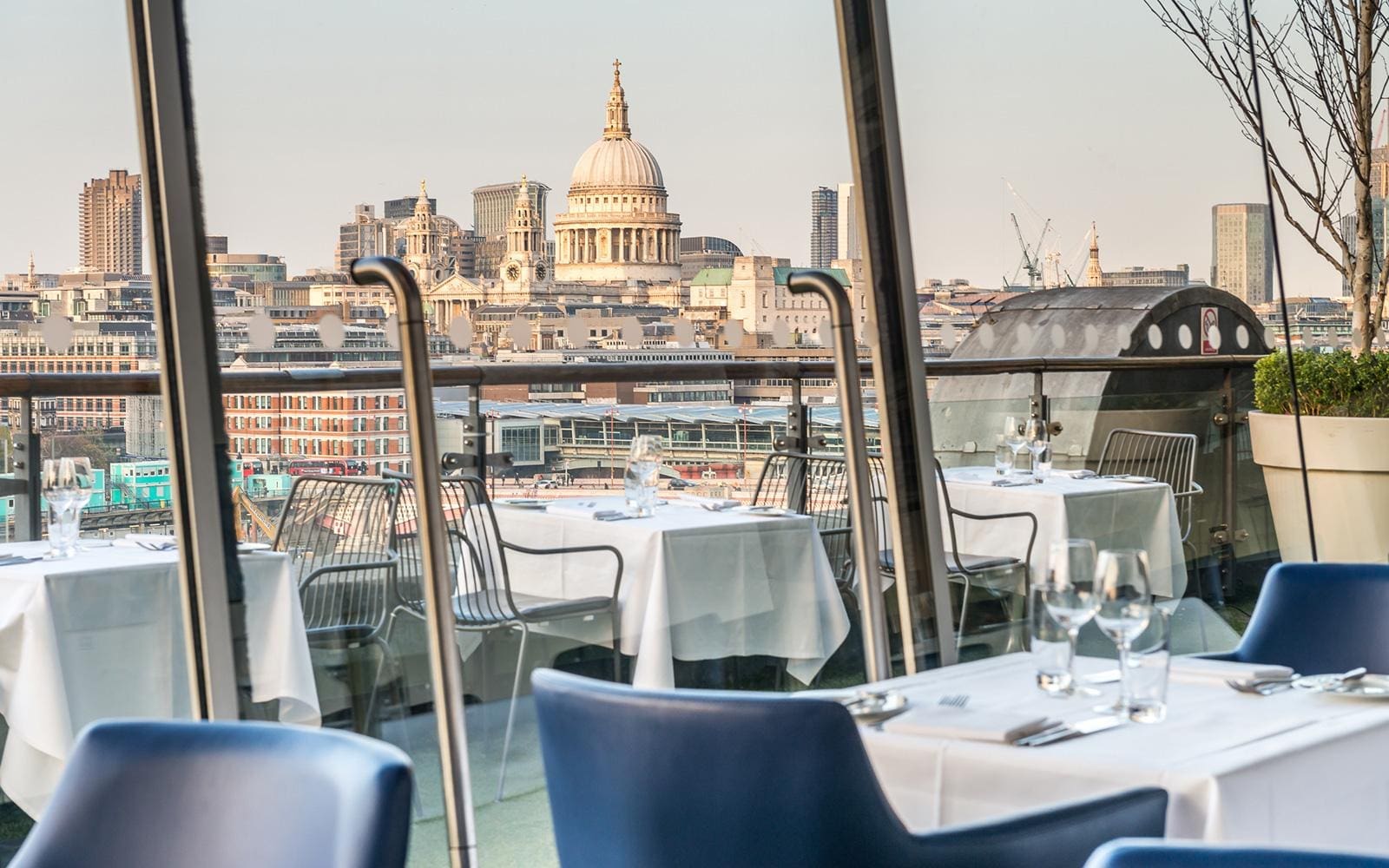 Great views, brilliant food and stellar sustainability credentials – there's little not to love about this all-day dining spot in one of the capital's most famous landmarks, which is owned and run by Harvey Nichols. Head chef Keir Barry is behind the stoves cooking up modern European classics including roast cod with chorizo, chickpeas and kale, and Gloucester Old Spot pork chop with apple gremolata, endive and miso apple sauce. Alongside its commitment to seasonal, local produce, Oxo Tower Brasserie also offers a variety of plant-based dishes, limits single-use plastics and encourages its team to take part in regular Thames beach clean-ups.
Petersham Nurseries Cafe, Richmond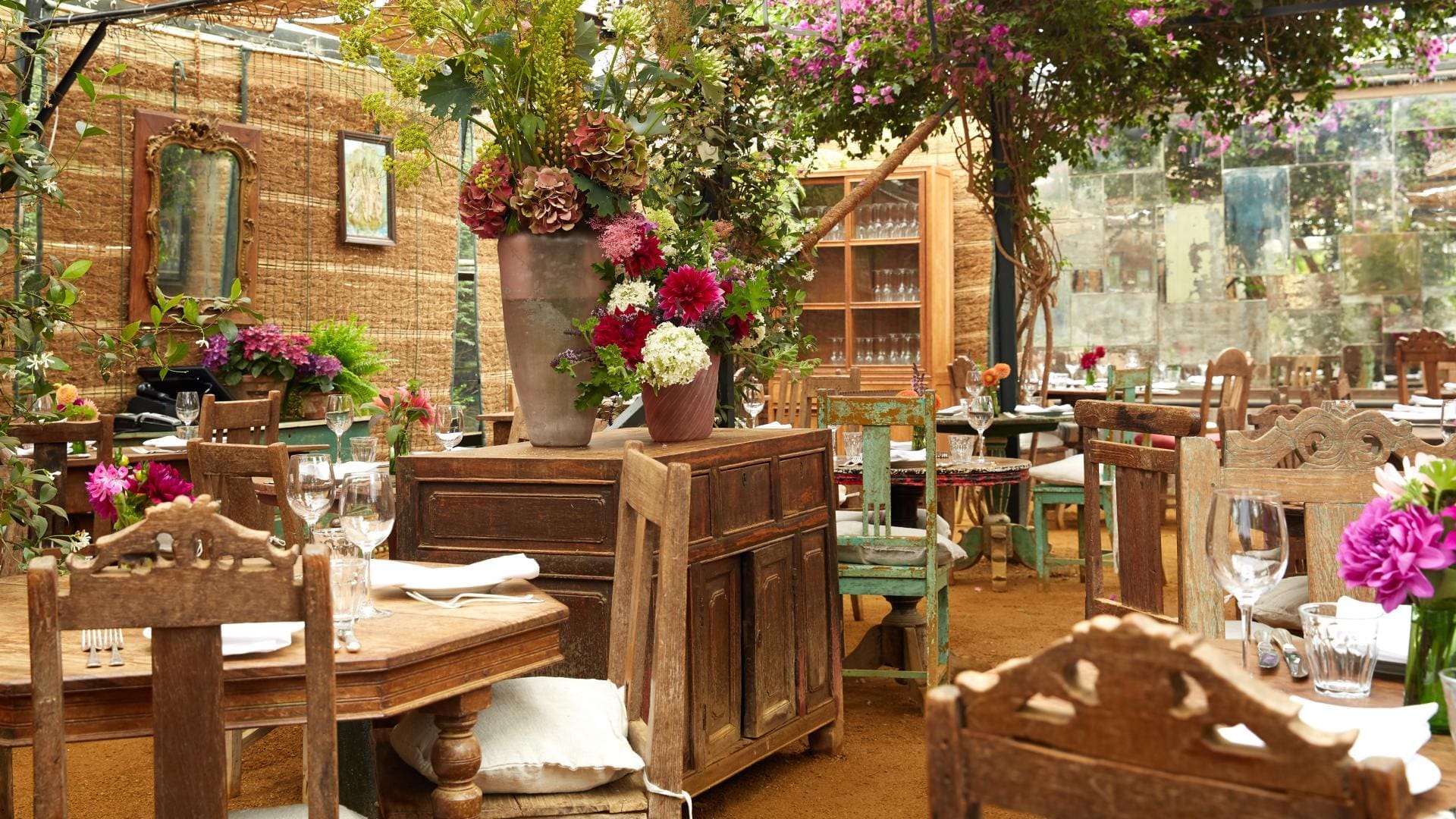 This west London spot has long been home to the capital's most-coveted tables for a long summer lunch. Draw up a chair on the terrace on warm days or hunker down inside the jasmine- and bougainvillea-strewn glasshouse during the winter to tuck into simple, seasonal Italian-inflected dishes done exceptionally well. The arancini with taleggio, Cime di Rapa and almond pesto, and the chargrilled spiced quail with cauliflower, sultanas and spigarello are not to be missed.
Restaurant Sat Bains, Nottingham
The location of two Michelin-starred Restaurant Sat Bains – next to an unlovely industrial estate in Nottingham – is nothing to write home about, but what it does do is give this innovative restaurant the space to make good on its sustainable and ethical commitments. The restaurant was an early adopter of the four-day week for its traditionally overworked staff, and much of the produce for the seven- and ten-course set menus comes from its urban kitchen garden (fertilised using composted food waste) and on-site beehives. In fact, Restaurant Sat Bains is so proud of its progressive approach that it offers tables inside both its restaurant and development kitchens.
River Cottage Kitchen, Axminster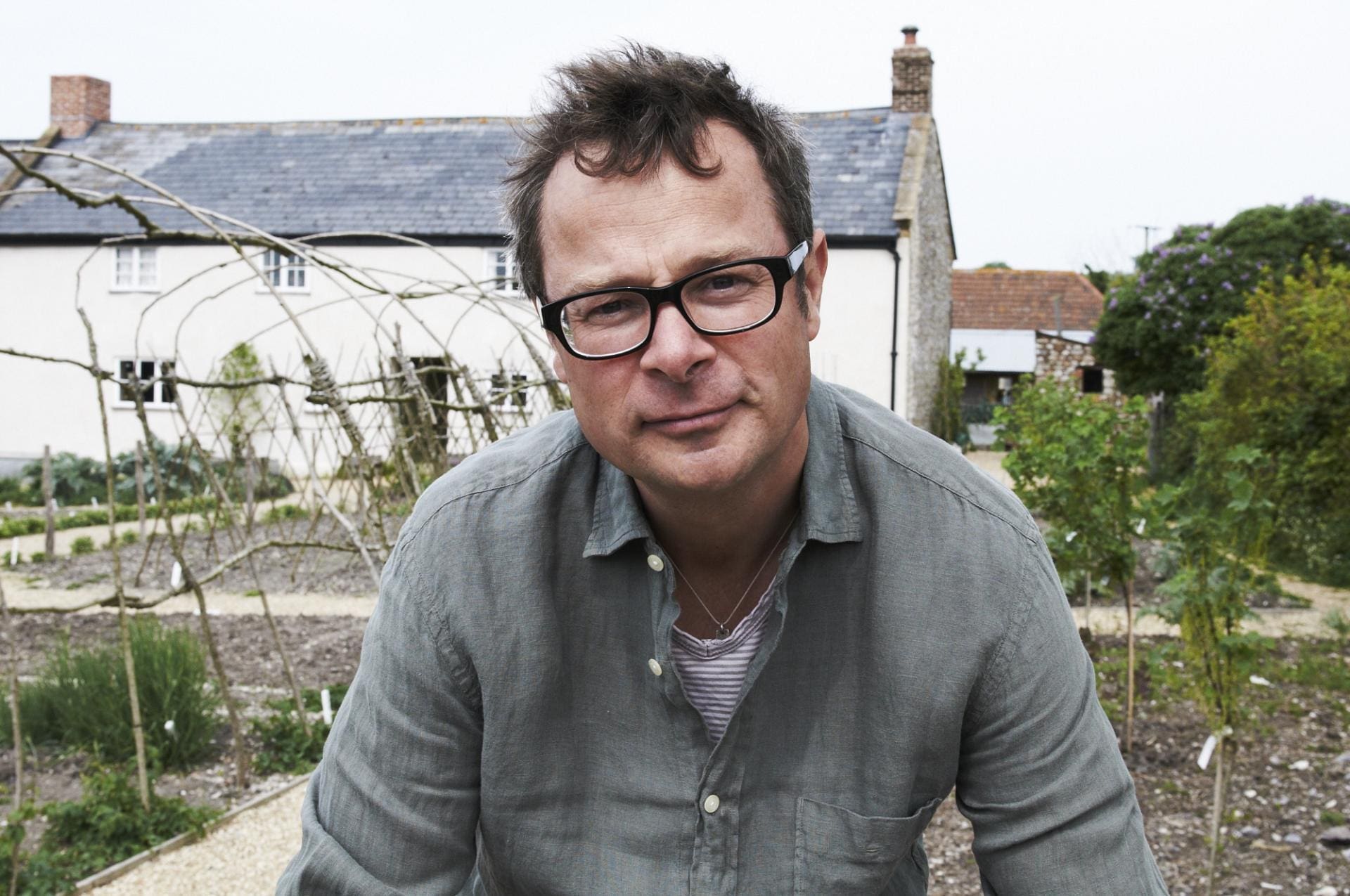 Hugh Fearnley-Whittingstall's famed culinary empire has been a champion of sustainable dining for years and its on-site all-day eatery certainly walks the walk. All of its produce is organic and the restaurant commits to only using rod or line-caught fish, while seasonally-changing menus ensure its carbon footprint remains as low as possible. Visitors can expect great coffee and brunch classics during the day and relaxed bistro dishes, including regular themed nights, in the evenings.
Silo, Hackney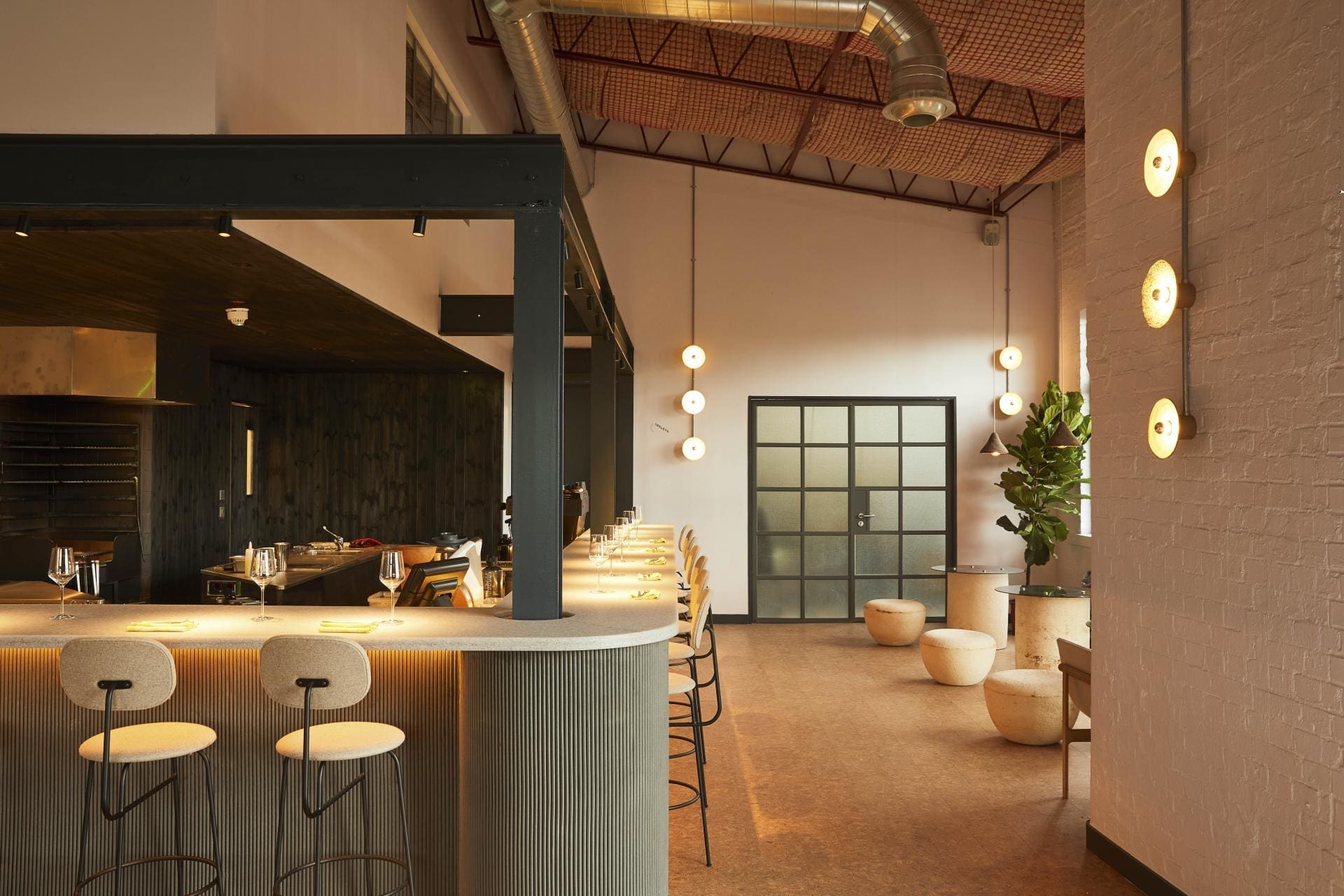 This hip east London restaurant may still be in its infancy, having opened in Brighton in 2014 before relocating to Hackney in 2019, but it's leading the charge when it comes to sustainable fine dining. The environment and a zero waste ethos are at the heart of everything chef founder Douglas McMaster does, from milling the restaurant's flour on site, to making its own oat milk and naturally fermenting drinks in its adjoining brewery. Even the plates are made from recycled plastic bags and the tables from reconstituted food packaging. Oh, and the food? It's pretty great too.
The Dining Room, Malmesbury
Planning a Cotswolds staycation this summer? Get your reservation at The Dining Room in early because this two Michelin-starred spot books up fast. Located within the 12 acres of landscaped gardens that surround Whatley Manor, chef Niall Keating oversees frequently-changing tasting menus that blend his characterful modern cooking with Asian influences. With four beehives and an orchard on site, as well as a roster of local producers delivering the best Cotswolds' produce with minimal packaging, the restaurant also converts its food waste into methane gas for ultimate sustainability credentials.
The Ethicurean, Wrington
Hidden within a beautiful Victorian walled garden set against a backdrop of the Mendip Hills, The Ethicurean is an intimate restaurant with a menu informed by its bucolic surroundings. In the kitchen garden, the team work the land using organic principles and a no dig approach. All vegetables grown here are used for The Ethicurean menu, while all fish and shellfish is ethically-sourced and meat is reared in small farms that specialise in slow grown native breeds. To cap off their sustainability credentials, The Ethicurean team are keen foragers who gather wild ingredients that enhance the flavours of owner and head chef Iain Pennington's dishes.
The Small Holding, Kilndown
A former village pub-turned-restaurant in Kent, The Small Holding is owned by two brothers who take a hyperlocal approach to how they grow and harvest their produce. Running a largely self-sufficient ship, the founders grow their own fruit and vegetables on-site using a no dig method, and raise their own chickens and rare breed pigs. Where they can't support themselves, they source from local producers in Kent. The two tasting menus (a 10-course dinner menu and a seven-course lunch menu) are a reflection of the food available within the area, offering a mixture of fish, meat and vegetable dishes served in a British-meets-Nordic style.
Tredwells, Covent Garden
A founding member of the Chefs' Manifesto, which aims to deliver a better food system through everyday actions, Tredwells' head chef Chantelle Nicholson has developed a series of seasonal menus that champion locally-sourced produce, plant-based eating and sustainable production methods. More than 50 per cent of Tredwells' dishes are plant-based, with vegetables sourced from organic, biodynamic farms and meat from organic, pasture-fed farms. Committed to controlling Tredwells output as much as its input, the team are in the process of reducing the amount of rubbish, carbon emissions, energy waste and single-use plastic the restaurant produces, with the aim of implementing a complete ban on all four. Watch this space.
Where the Light Gets In, Stockport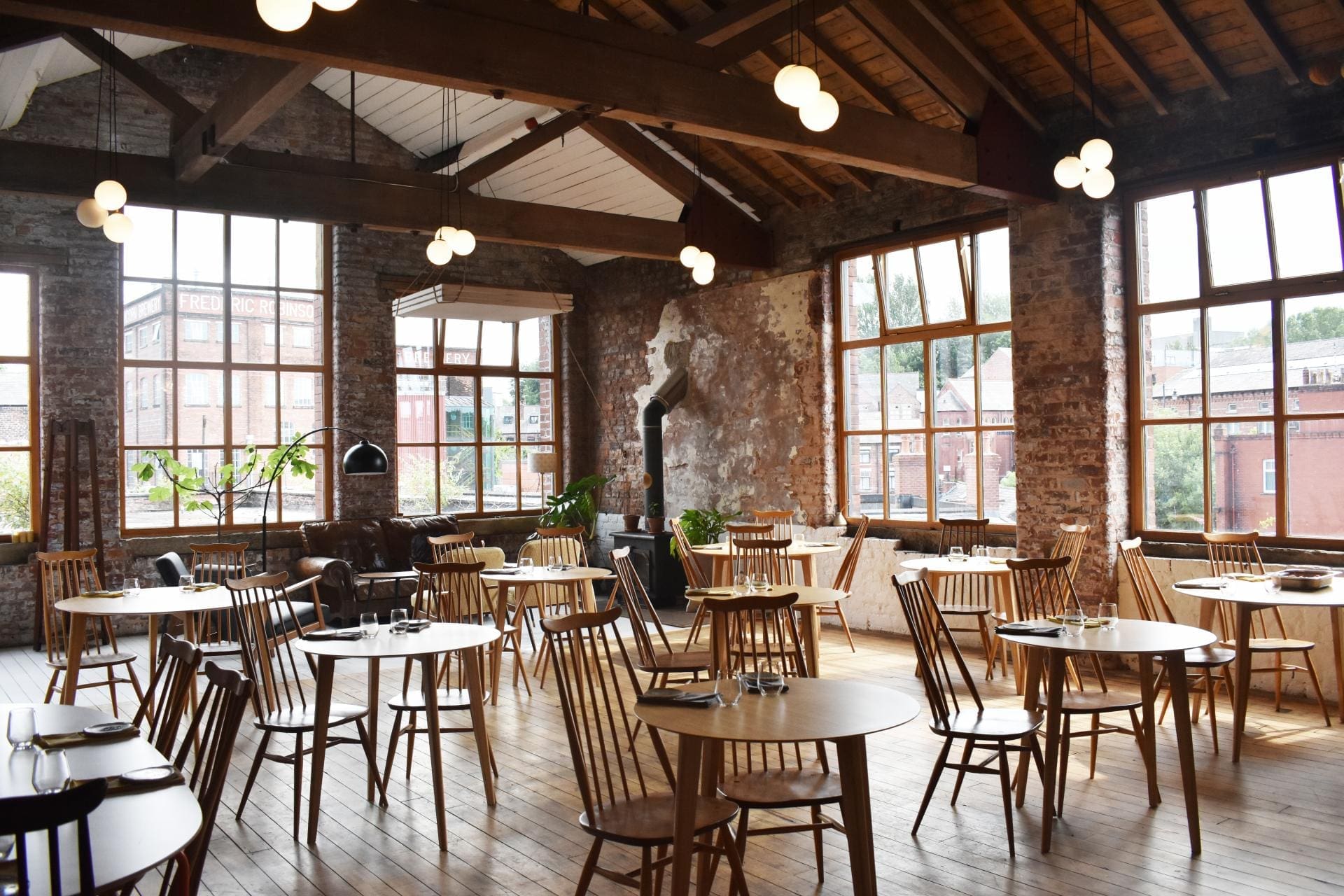 There is just one menu at this intimate Stockport restaurant, and you won't know what's on it until you arrive. Chef founder Sam Buckley is ex-L'Enclume, and his years working under the guise of Simon Rogan have clearly paid off. With ingredients foraged, grown on the restaurant's farm or sourced from suppliers who farm using heritage methods, the menu of small plates and snacks is inspired by what is available on the day, with virtually nothing going to waste. The same ethos is applied to the wine list — all bottles are sourced from European makers who harness ethical practices; there's one pairing offered each night, chosen to complement the dishes of the day.
Read more: The most spectacular restaurant and members' club interiors in London