Amazónico, Mayfair
One of the crazy things about dining at Amazónico is how damn good it is at cooking various cuisines, which will allow you to pick and choose to your heart's content, going in heavy on the protein and avoiding the stodge. Also, the restaurant has recently launched an excellent bar area downstairs with a dancefloor perfect for shaking off the excess calories.
10 Berkeley Square, Mayfair, London, W1J 6BR, amazonicorestaurant.com
Zuma, Knightsbridge
What better way to follow your keto diet than to tuck into top-shelf Japanese at one of London's most fashionable restaurants? Zuma has long presided over Knightsbridge with its chic, sleek design and achingly cool clientele; but it's the quality of its cuisine that keeps customers returning. Choose from precision-sliced sashimi or a meatier selection from their excellent robata grill.
5 Raphael St, Knightsbridge, London, SW7 1DL, zumarestaurant.com
Sushisamba, The City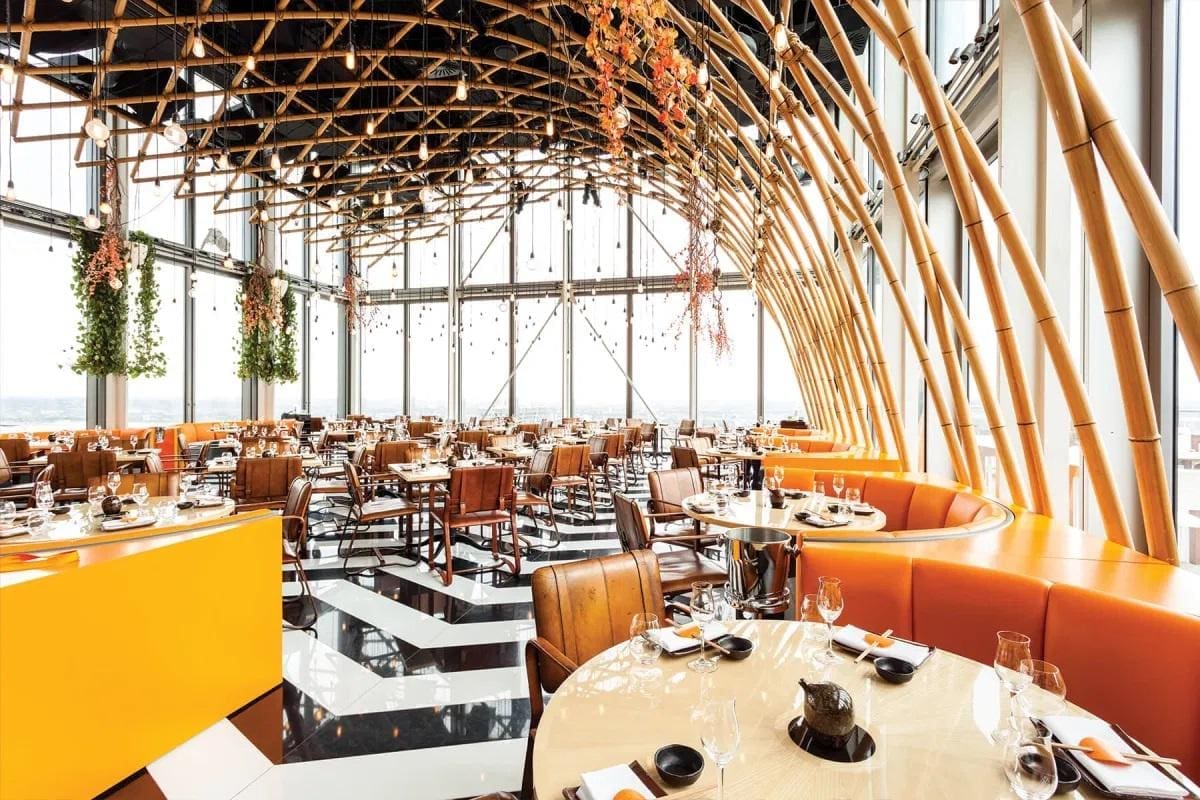 Eschewing the rice or noodles, Sushisamba is perfect for the keto diet. Executive chef Andreas Bollanos has, in the past, even collaborated with elite performance coach and wellness expert Harry Jameson to create a special menu. Head to the top of the Heron Tower, opposite Liverpool Street, for your high-fat, premium-protein fusion fix.
Heron Tower, London, EC2N 4AY, sushisamba.com
M Threadneedle Street
M has always been one of those restaurants to promote good health alongside sensory indulgence, with a selection of the finest steaks from across the planet sitting next to a raw bar offering that puts protein front and centre. Whichever direction taken, you can be sure that you'll enjoy flavour-forward dishes in line with your dietary goals.
60 Threadneedle St, London, EC2R 8HP, mrestaurants.co.uk
Lima Floral, Covent Garden
Peruvian cuisine is almost custom calibrated for the ketogenic diet, with plenty of protein available in the form of tiraditos, ceviche and meat-centric dishes. For some of the best in London, head to Lima, which earned a Michelin star for head chef Virgilio Martinez and executive chef Robert Ortiz in 2013. The original restaurant hasn't yet reopened its doors, but head to Lima Floral in Covent Garden for dishes like seared tuna loin, yellow aji quinoto and beetroot.
14 Garrick St, Covent Garden, London, WC2E 9BJ, limalondon.com
Hawksmoor Borough, London Bridge
Steakhouses are keto havens. Opt for creamed spinach over chips and tuck into any steak on the menu. In terms of good steak, Hawksmoor has carved out primacy in a crowded market as one of the best in the capital. At the moment, only their Borough location is open, however Seven Dials, Spitalfields, Air Street and Knightsbridge are poised to open soon.
16 Winchester Walk, London, SE1 9AQ, thehawksmoor.com
Innerplace is London's personal lifestyle concierge. Membership provides complimentary access to the finest nightclubs, the best restaurants and top private members' clubs. Membership starts at £100 a month, innerplace.co.uk