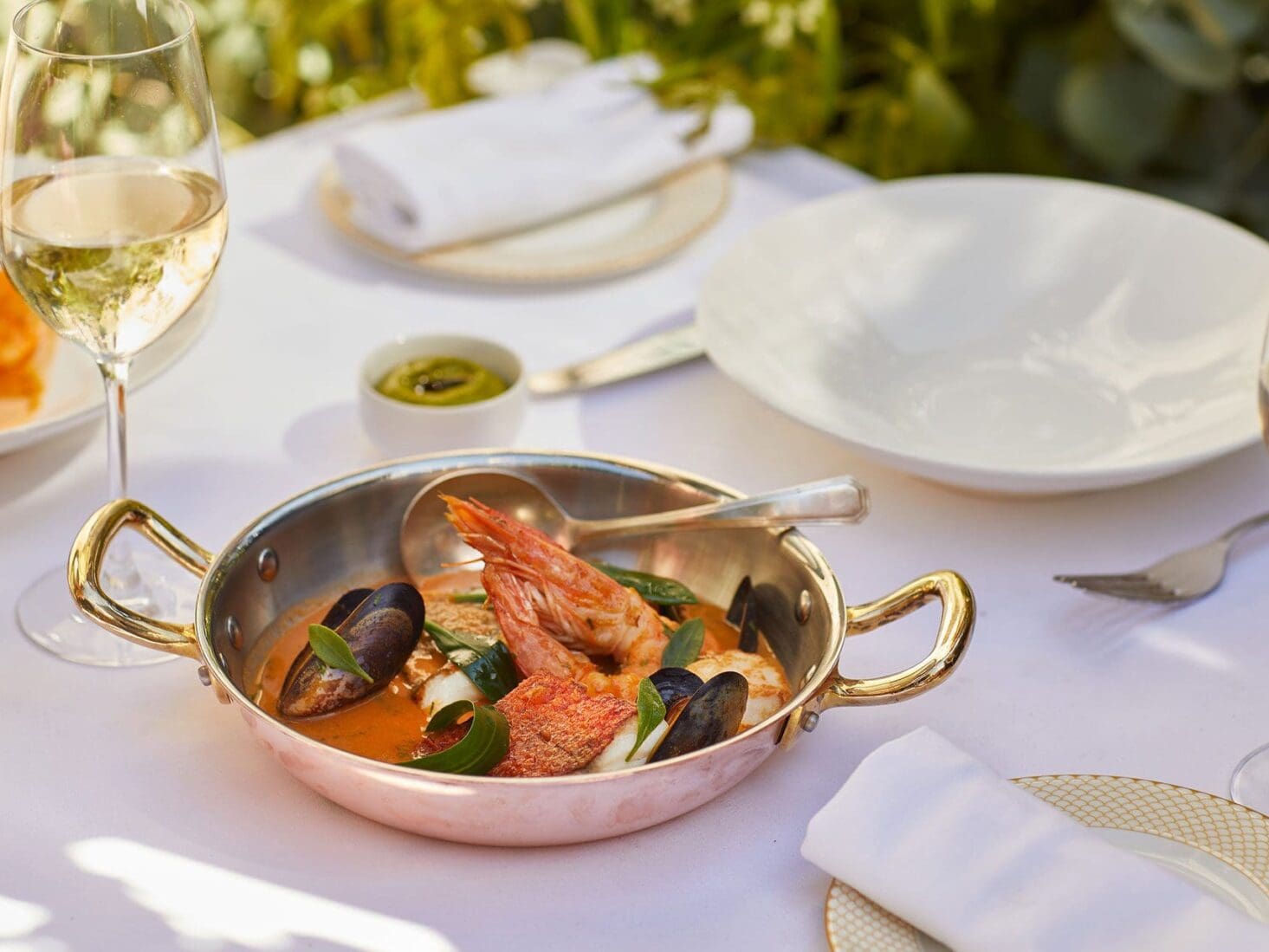 Scott's Cornish fish stew
Impress dinner party guests with this classic recipe from London seafood stalwart Scott's
Cooking for fish fans? Consider Scott's fish stew – a British take on bouillabaisse: the Provençal fish stew from Marseilles. A firm picture on the menu at both the original Mayfair restaurant and the newly opened Richmond outpost, choose from a combination of cod, turbot, John Dory, halibut, and monkfish to go with the all-important gurnard. If your choice or budget is limited, just use the firmest and freshest fish you can find.
Recipe
Scott's Cornish Fish Stew
Ingredients
Extra Virgin olive oil

2 tbsp

Assorted white fish fillets

400g

Gurnard fillets

2x 100g, cut in half

Fennel

1 bulb, finely sliced

Herbs (e.g. chervil, flat leaf parsley, dill and tarragon)

1/2 bunch, chopped

Saffron mayonnaise

To serve
Method
Pour half the olive oil into a non-stick frying pan and fry the white fish and gurnard for 2 minutes on each side. Set aside.
Wipe the pan with kitchen roll and add the remaining olive oil. Sauté the scallops for 1 minutes on each side. Remove and keep to one side.
Re-heat the fish soup in a large over-proof casserole. Bring to the boil, add finely sliced fennel, tomatoes, and mussels. When the mussels have opened, add the fish, scallops, crab meat and chopped herbs. Cook for a further 2 to 3 minutes and serve directly from the casserole with crusty bread and saffron mayonnaise.