Restaurants in Mayfair aren't quite like other restaurants. Many of them are serious affairs, laden with history and freighted with power; the perfect settings for public spectacle and, every so often, scandal. Dining in a Mayfair institution can offer front row seats from which to watch greater mortals unwind, but admission is often subject to the caprice of the maître d'.
As friends they make great allies, but if you've arrived half cut without a reservation they will be polite yet resolute adversaries. With their impeccable manners and adroit charm, it can be easy to forget that behind the social graces is a hardworking human being.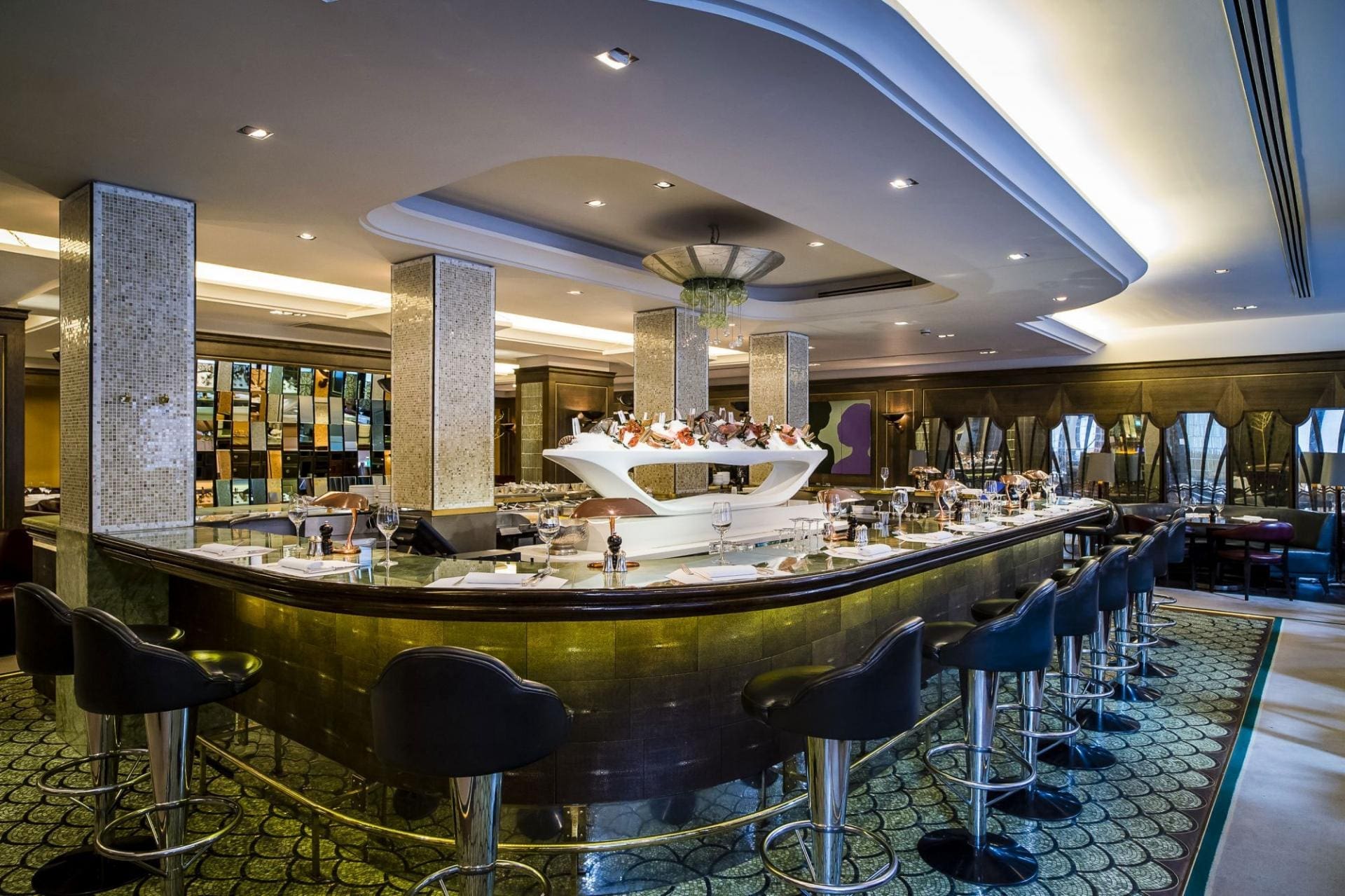 Like most jobs in London, working as front of house can be highly stressful with challenging hours that usually go on longer than expected. At Gymkhana, general manager Rakesh Nambiar notes that "a normal week is 48-55 hours; it all depends on what the business demands". However, it's often not the hours that are as taxing so much as being overbooked or fielding outlandish requests. Nambiar, for example, was once asked to prepare Gymkhana's signature seven-course tasting menu with the omission of all spices, as the diner claimed to be intolerant of Indian seasoning.
Emmanuel Landré of Le Gavroche formerly worked at a Michelin-starred restaurant in the French countryside owned by Georges Blanc. Upon arriving in Mayfair, he was struck by its vibrancy, extolling its "enormous variety in cuisine and bustling streets". He, too, has had his fair share of tricky customers.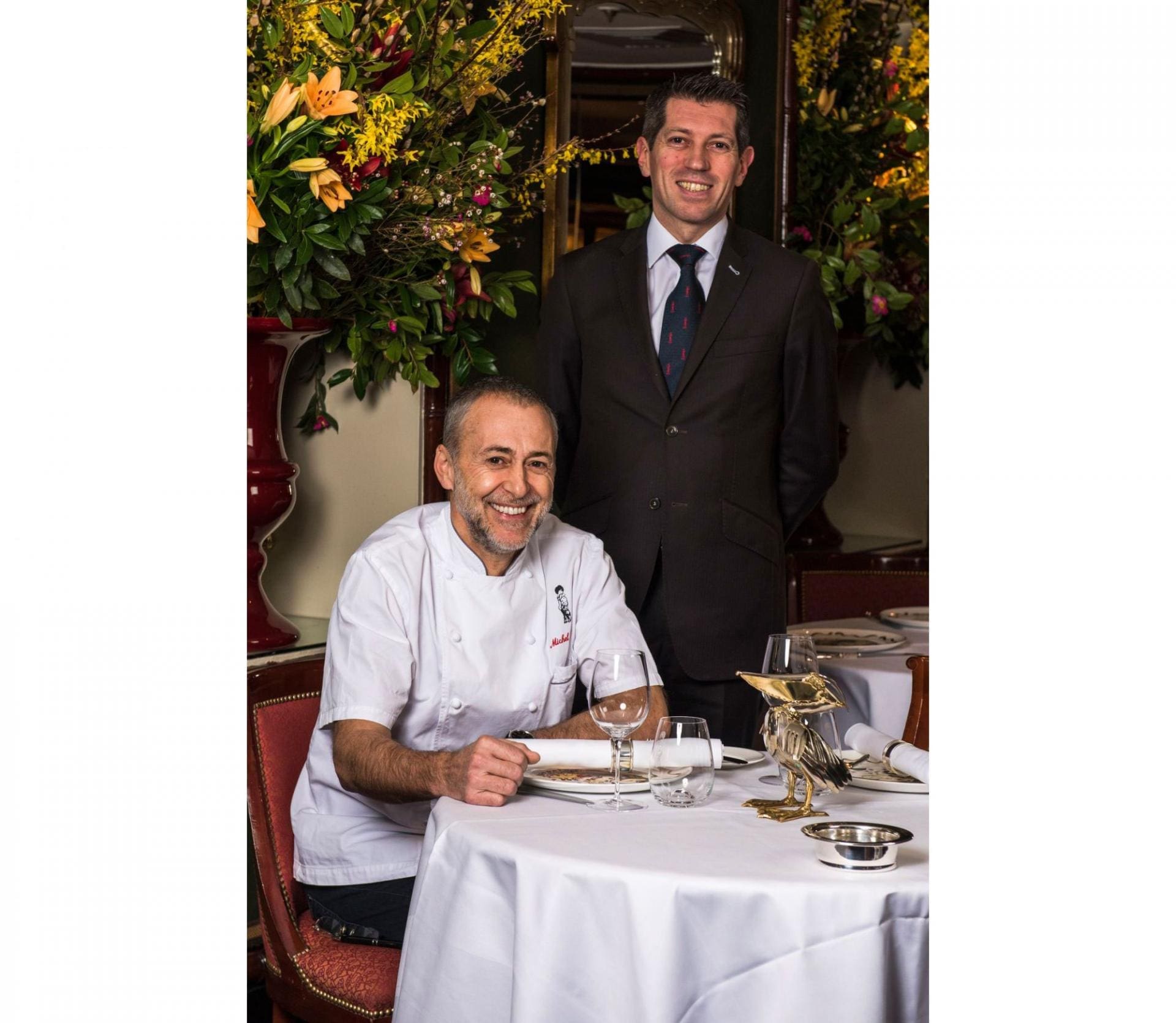 He tells a charming story about two men who once came to Le Gavroche for a 14-hour lunch. "They came in at 11am for a tour of the restaurant and the kitchen, they sat down for lunch at 12pm sharp. By 5pm they were upstairs at the bar for coffee and brandies. At 7pm one of them turned to me and said, 'Emmanuel! Do you have any space for us to have a light supper?' I sat them down for dinner and at 10pm one of them asked me what time it was. When I said 10pm, he turned ash white. 'I must call my wife! She's been waiting for me since 6pm!'"
To try to calm the situation, Michel Roux Jr called the man's wife personally and explained that her husband would be with her as soon as possible. "They were still with us for a few more hours. I must tell you that those two men brought their wives back a few times in the years that followed and we always sat them at the same table. I do believe one of them is divorced now…"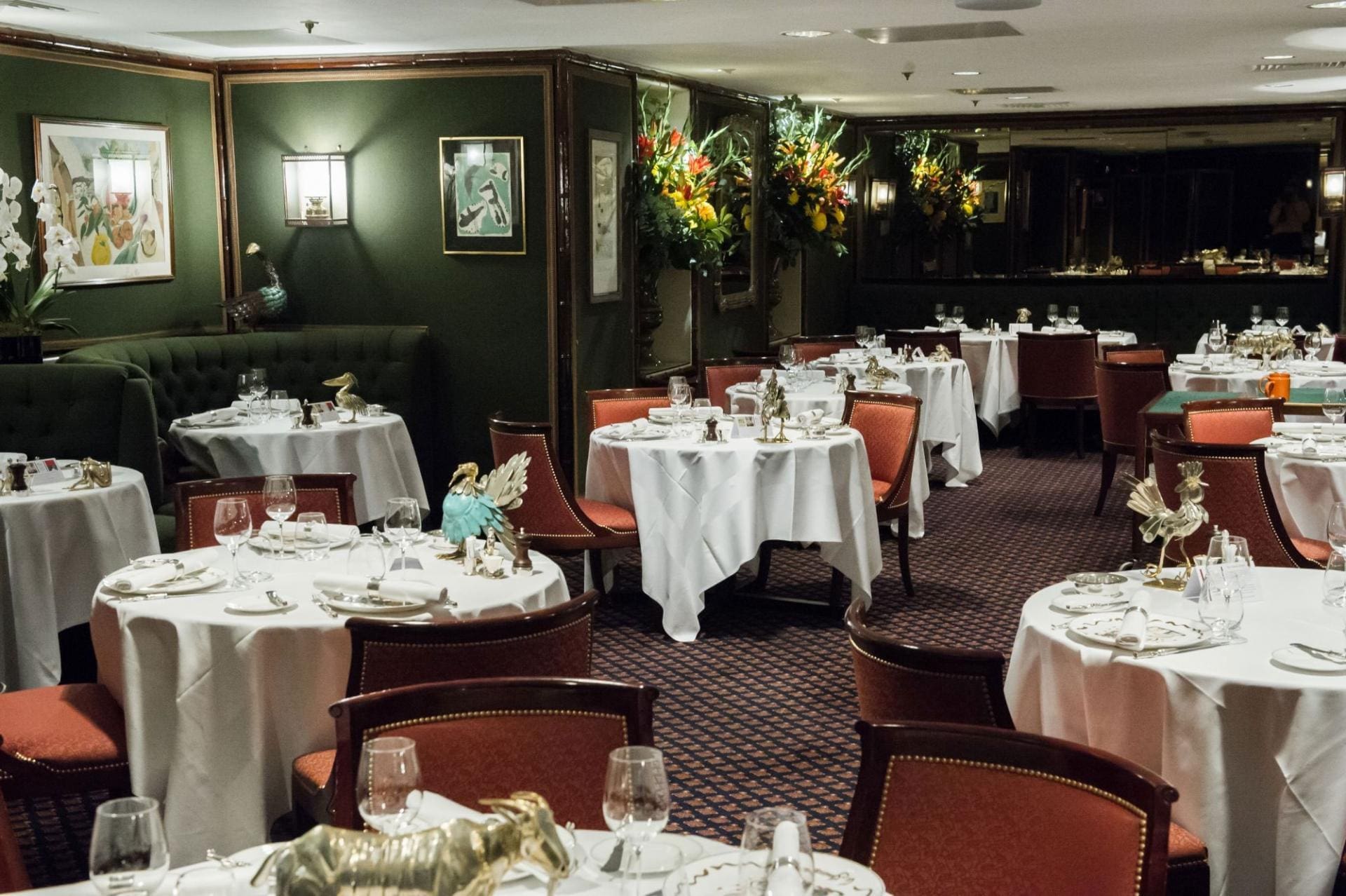 To try to calm the situation, Michel Roux Jr called the man's wife personally and explained that her husband would be with her as soon as possible.
Agnieszka Josko moved over with Shaun Rankin from the original Ormer on the Channel Islands to the new outpost in Mayfair, explaining that "it's just not comparable to Mayfair, more relaxed. But I love the fast pace here. There's nowhere quite like it." Josko, also wading in on the topic of extreme requests, says she was asked to order a particular vegetarian dish for a guest's girlfriend from a different restaurant, which she duly refused.
Meanwhile, Gordana Sherriff, maître d' at Scott's, recounts one such demand: "A lady wanted to play the Happy Birthday song to her niece with her bagpipes while doing a march around the restaurant."
As a maître d', the name of the game apparently is abstaining from dropping names, however many of the most trying situations involve dealing with the rich and famous. Gina Glennon of 34 Mayfair recounts "a major international singer asked us to clear the restaurant of guests during service – some people were right in the middle of their meals. This particular gentleman assumed that we would grant his wish. We didn't. We politely asked him to leave, having relieved him of the menu he was holding. It was one of those moments when the spotlight was definitely on me. All my colleagues seemed to have melted into the background to let me take centre stage."
A major international singer asked us to clear the restaurant of guests during service"
Similarly, Josko explains that "at Ormer Mayfair we recently had an A-list celebrity visit with several demands and quite a large entourage, they all had a wonderful time. But that is the norm in the industry, you can't get stressed out easily and must do what you can to accommodate."
Sometimes it doesn't matter if they're from Hollywood or the capital's finest banks; a handful of wealthy diners feel a sense of entitlement nonetheless. Jesus Adorno, the director of Le Caprice, remembers when "a very tall and strong middle aged banker threatened to beat me up in the middle of the restaurant. I somehow managed to calm him down… thank the Lord!"
Sherriff's nightmare scenario at Scott's is an overbooked night, and the most demanding evening of Landré's career was having 115 people show up when a party of 95 was booked. He reminisces that "it was incredibly stressful and we had to set up tables at the bar upstairs and try to find enough seats to sit everybody." During a busy lunch service at Gymkhana, the restaurant once lost all of its gas and power supply. Luckily Nambiar had the presence of mind to direct most people to their sister restaurant, Trishna.
Scott's, MayfairAnd, of course, they all have their special prescriptions for blowing off steam. Glennon prefers a breath of fresh air and a blast of Girls Aloud, while Sherriff opts for "a glass of Saint-Véran at the end of the day, unless it is Lent of course". Landré retains his sanity with regular trips to the gym. For Adorno: "a little tour round St James's Park always does the trick. There are excellent people-watching opportunities, but if I'm not in the mood for that, I zone into the nature."
Regardless of what it is, having a method to deal with the madness is indispensable when working as front-of-house in one of Mayfair's most illustrious restaurants.