Meet Lewis Chester, the man behind the Oscars of the fine wine world
Now in its third year, the Golden Vines Awards aim to highlight achievements in fine wine while championing diversity and inclusion within the industry
Lewis Chester spent more than 20 years managing hedge funds before founding fine wine research company, Liquid Icons, in 2014 with his close friend Gerard Basset OBE (the only Master Sommelier (MS) to also hold a Masters of Wine (MW)). Four years later, the pair launched the Global Fine Wine Report, a free publication compiled by surveying sommeliers, brokers, merchants, wine press and other members of the fine wine industry. This year's report surveyed 1,000 fine wine professionals from more than 100 countries, with results independently verified by Deloitte.
Following Basset's death from cancer in 2019, the report was renamed The Gérard Basset Global Fine Wine Report. In 2020, the Golden Vines Awards – intended to act as the 'Oscars of the fine wine world' – was founded to champion the standout producers identified by the report. The previous two awards have featured gala dinners with performances from Kylie Minogue and Celeste.
The 2023 Golden Vines Awards will see a series of masterclasses, live auctions and lunches take place across Paris between 13 and 15 October. There will also be a charity dinner to raise funds for the Gérard Basset Foundation, an initiative set up to help enhance diversity and inclusion in the wine industry. He tells us all about it…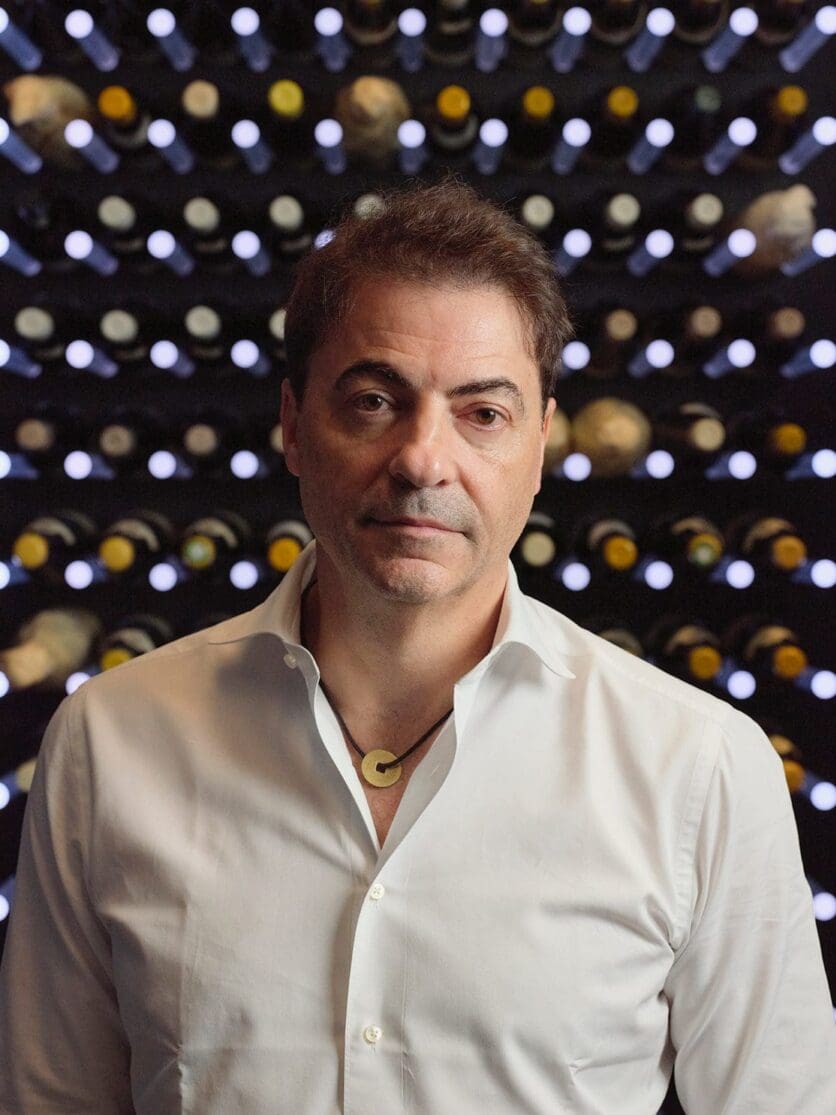 It's a pleasure to meet you Lewis. Can you tell us a little more about the decision to launch the Golden Vines Awards?
I have been a fine wine and rare spirit collector for more than 20 years, and was fortunate enough to have been mentored by the late, great Gérard Basset. Together, we had formed a wine research company, Liquid Icons, and with the help of my colleague, Sasha Lushnikov, we launched an industry-leading global fine wine report based upon polling from hundreds of fine wine professionals: The Gérard Basset Global Fine Wine Report.
As the report got bigger and more influential, it was a natural progression to create an event celebrating the winners in the report. I have never made any money from Liquid Icons, so Sasha and I thought it would be a good idea to raise funds for a new charity in Gérard's name, the Gérard Basset Foundation. Gerard's widow and son, Nina and Romané, agreed to the idea, and now Romané runs the Foundation on a day-to-day basis.
How does the Golden Vines Awards differ from other wine events?
Well, you can thank my wife, Natalie, for inspiring the format. I am a self-confessed wine geek, but Natalie hates going to wine events with me. She finds them really boring. I thought if we could create an event that was a cross between an amfAR gala and the Met Gala, but with incredible food and wine, she would want to come. A lot of our guests – who have been to the world's most glamorous events – have commented that Golden Vines is the best event they have ever attended, so we must be doing something right!
Even if you're not a wine connoisseur, you're likely to really enjoy yourself without feeling you're an imposter. The Golden Vines is about creating a balance between respect for the wines, celebration of the winners and having a ton of fun while raising money for charity.
What is the aim of the Gérard Basset Foundation?
The Gérard Basset Foundation was set up to honour and further the legacy of my friend Gérard Basset by making the worlds of wine, spirits and hospitality fairer, more equitable and accessible to all. The funds from online and live auctions are distributed to a selection of grantees around the world, all of whom are engaged in furthering the cause of diversity and inclusivity within the wine, spirits and hospitality industries. Primarily, this is through the provision of educational, professional courses and other opportunities aimed towards under-represented and disadvantaged groups.
We raised close to £2.4 million between 2021 and 2022. Our 19 grants made in 2022 cover a vast range of initiatives, from first-class academic research to scholarships for students undertaking wine and spirits certification courses, to grassroots apprenticeship programmes in viticulture across multiple countries.
We also run our own scholarship programmes, including our headline Taylor's Port Golden Vines Diversity Scholarships, as well as scholarship programmes co-sponsored by the likes of Dom Pérignon, Camus Cognac, Wine Scholar Guild, the Brooklyn Nets and New York Liberty NBA teams, Michel Reybier Hospitality, Wine Owners and Artemis Domaines.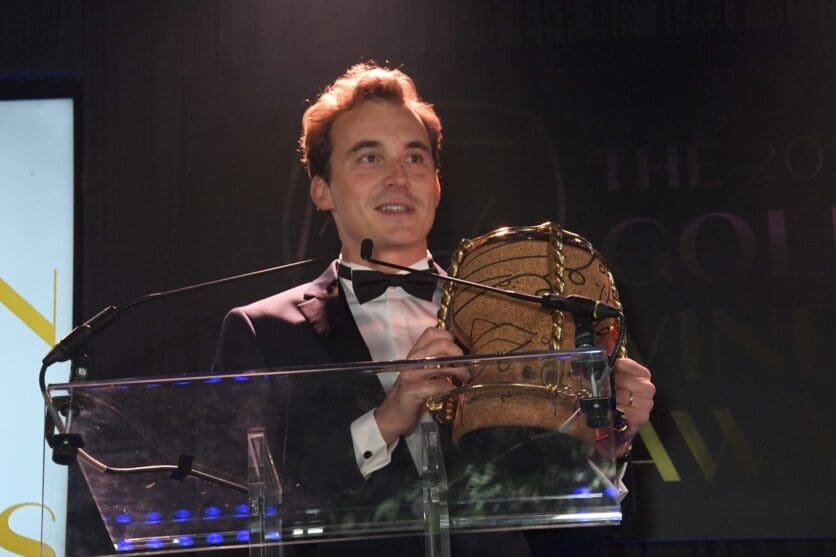 What can guests expect from the 2023 Golden Vines Awards in Paris?
It's a three-day event held between 13-15 October. On the 13th, there will be two sessions of masterclasses from many of the world's best wine estates, from Burgundy, Bordeaux, Champagne, Italy and the rest of the world. In the evening, our 'Dress-to-Party' charity gala will take place at Pavillon de Bercy [the Museum of Fairground Arts] and will feature culinary creations from Alain Ducasse and Arkame, and wines from Krug, IWA Sake, Harlan Estate and Taylor's Port. Sotheby's will also host a live auction during the evening.
On Saturday, we have seven choices of exceptional fine wine lunches throughout the city. In the evening, the black-tie Awards Gala will take place at the stunning Opera Garnier. Dom Pérignon, Château d'Yquem, Domaine Arnoux-Lachaux, Liber Pater [the world's most expensive wine on release at £30,000 per bottle], Istvan Szepsy and a special blend of old cognac from Camus will be served with dishes prepared by our Four-Hands chefs, Alain Ducasse and Akrame. On the 15th, guests can either go to a number of the top champagne houses in the champagne region, or enjoy some special experiences in Paris.
The entertainment for both gala dinners will be spectacular. Kylie Minogue and the Kingdom Choir performed at the 2021 Golden Vines London. Celeste, Alessandro Ristori and The Portofinos performed at last year's event in Florence.
How can Luxury London readers buy tickets for the event?
Tickets are priced at £10,000 per person and include all events, plus access to our VIP concierge service through Knightsbridge Circle. The Golden Vines is limited to just 300 guests, in order to maintain food quality and ensure that guests never run out of wine! We try to ensure that guests are fine-wine and food lovers, as well as philanthropically-minded. You can apply for tickets on our website. Please quote 'London Luxury' when submitting your request to give yourself the best opportunity of being selected by our Event Committee.
For more information about the Gérard Basset Foundation, visit gerardbassetfoundation.org. To apply for tickets to the 2023 Golden Vines Awards, visit liquidicons.com