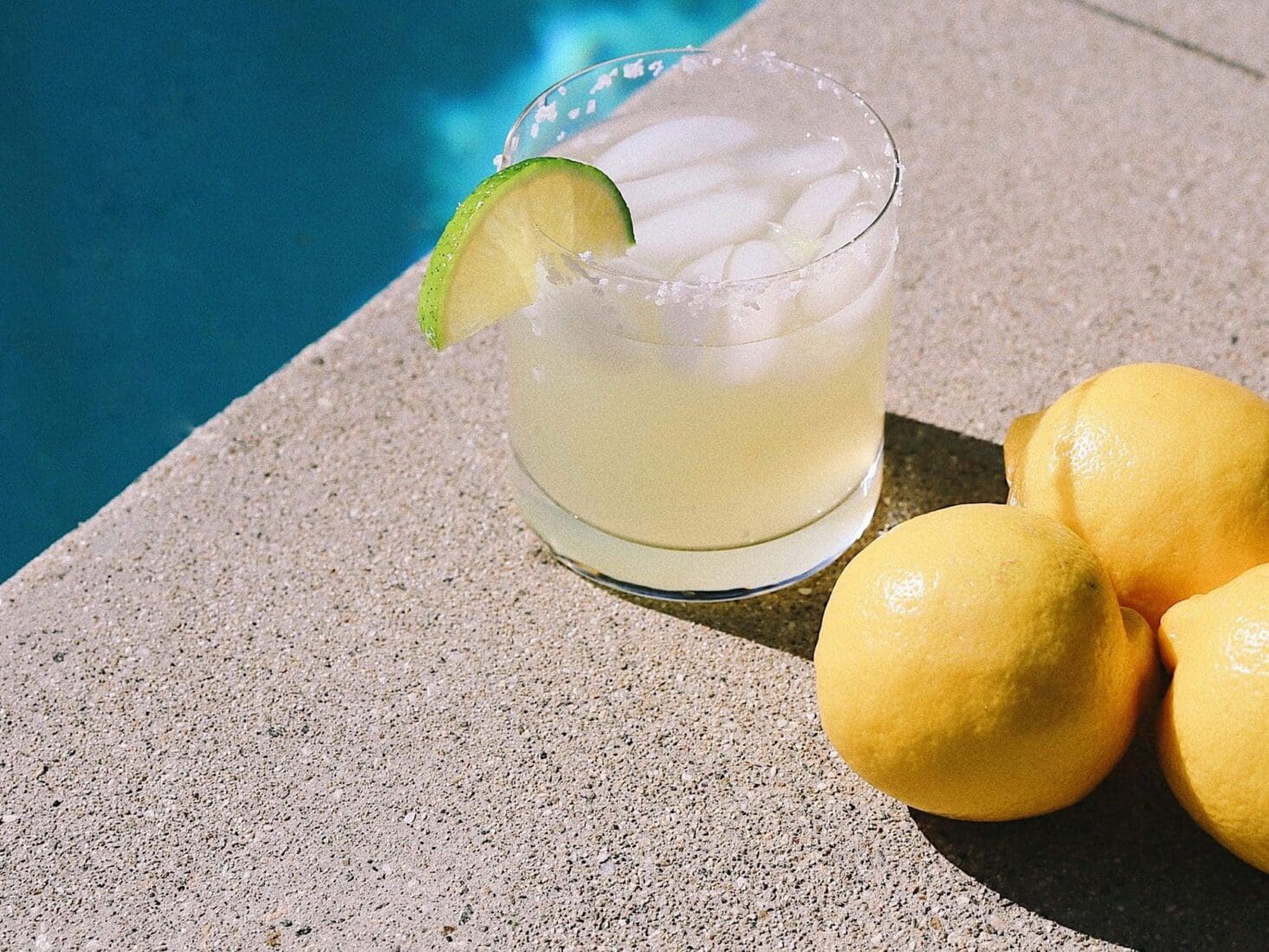 Good libations: International drinks for a summer staycation
You might not be crossing any borders this year – but that doesn't mean your drinks cabinet can't
'Tis the time of year when thoughts usually turn to 5am flights from Luton and sunnier climes on the Continent where baked beans are not considered a breakfast staple, nobody knows who Nigel Farage is and 'bottomless prosecco brunches' are an alien concept presumably dreamt up by an infinitely more barbaric species.
But we, most likely, won't be going to any of the destinations that offer such sane and pleasurable riches. We'll be here; drinking underneath a giant 'Fosters' lager parasol in a beer garden and attempting to find a self-catering cottage in the Cotswolds that isn't booked until Remembrance Sunday.
So, this month, the Good Libations column is taking a tour to holiday destinations near and far. You might not be able to get up close and personal with the beaches, mountain and surly border patrol officers in these places, but you can still drink their booze…
Monforte d'Alba Barolo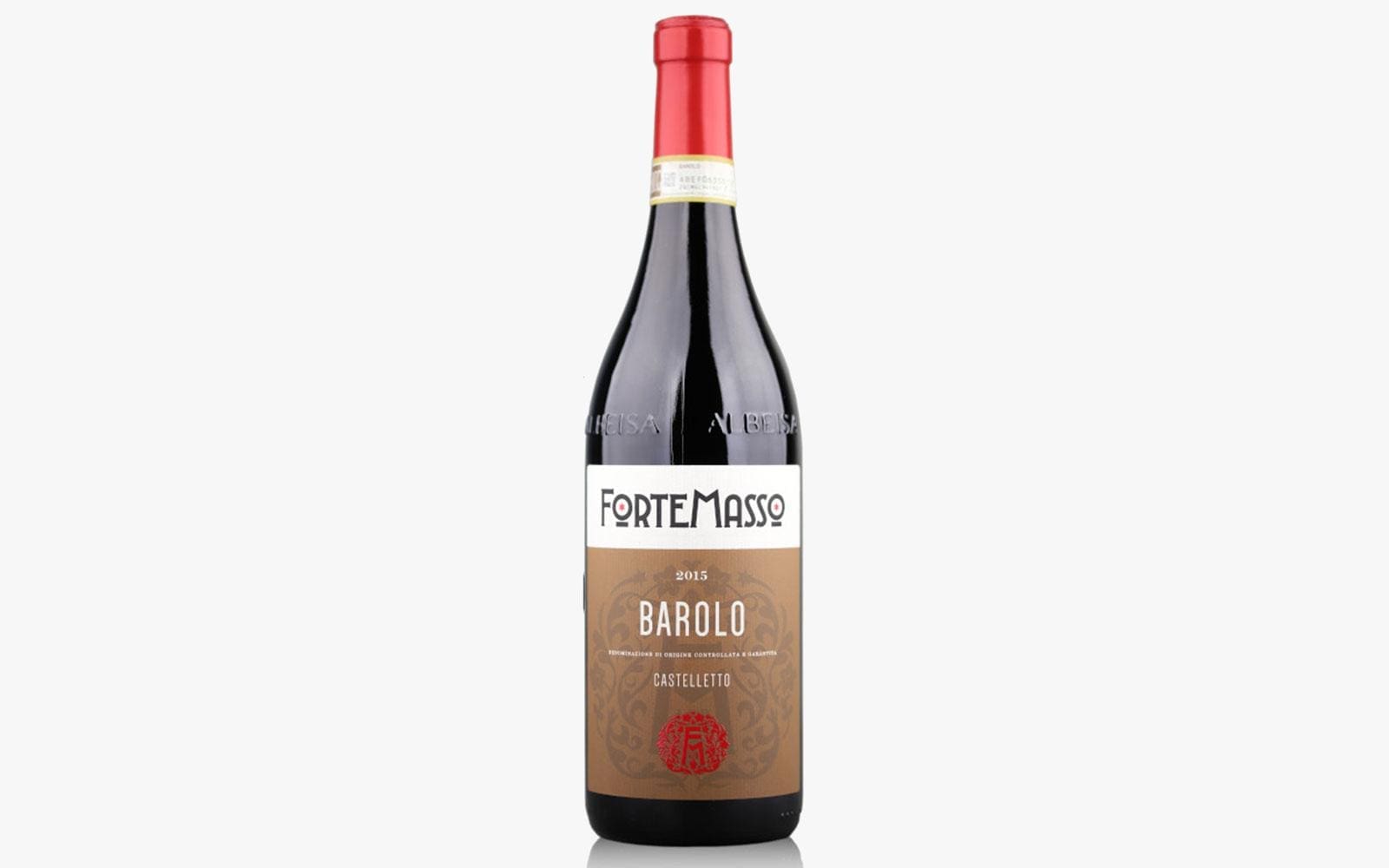 Let's not mess about with 'alternative' destinations (Belarus and Gibraltar can wait) for our virtual drinking holiday. Italy is, and always shall be, the country most likely to make any Brit with the smallest semblance of good taste whimper with longing. This Barolo should help banish the tears of frustration at not having budget flight access to Tuscany or Naples this summer. Produced by the Gussalli Beretta family, in its Monforte d'Alba winery, the ForteMasso 2015 is the best year of the last decade for Barolo. Matured for 30 months in oak then aged in the bottle for another eight months, the result is a deep, sonorous ruby coloured wine with absolutely gorgeous notes of black cherry, raisins and a hint of basil and cloves. The finish is longer than a train ride from Lombardy to Calabria and every bit as beautiful.
The Cocktail Man
The cocktails-by-post market is fair drowning in a sea of strange pouches, clunky boxes and insufficient amounts of booze masked by pretty packaging. There are a few good options out there but none have yet managed, in my opinion, to touch The Cocktail Man. There's two reasons for this. One is the very lovely packaging; a quality, glossy box that looks like it might house a retro board game but actually contains some handsomely wrapped, and not too small, measures of cocktail ingredients. Secondly, the drinks themselves are insanely easy to make. My pick of the bunch is undoubtedly the caramel Old Fashioned, a toothsome, honeyed and complex creation that would shame many a garlanded London bartender.
From £32.99, thecocktailman.co.uk
The Emissary Prosecco DOC Treviso Spumante Extra-Brut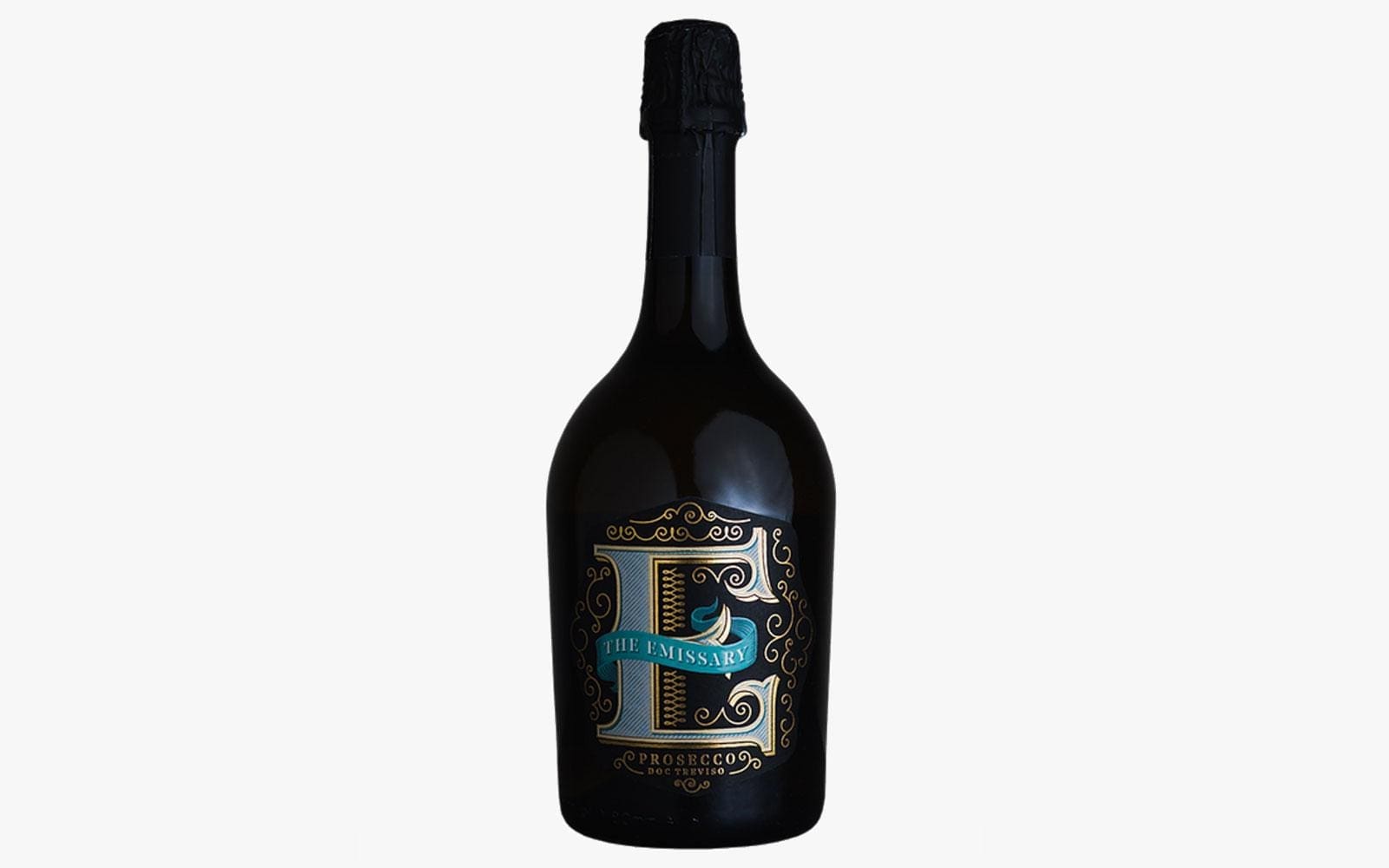 The Emissary is a collaboration between British prosecco lover Ed Smith and a family vineyard in the Dolomite mountains. The resulting wine is a cracker; with much of that elusive biscuit-like tang that is, supposedly, only available in champagne. The reality is that the finest proseccos have been more than holding their own against staid champagne houses for years now but The Emissary's wine has a few extra qualities, such as an extraordinarily abundant amount of froth (so pour very, very slowly) and an unusually low amount of sugar. Simply put, you'd be hard pushed to find a prosecco with fewer calories which still retains its complexity.
Dima's Vodka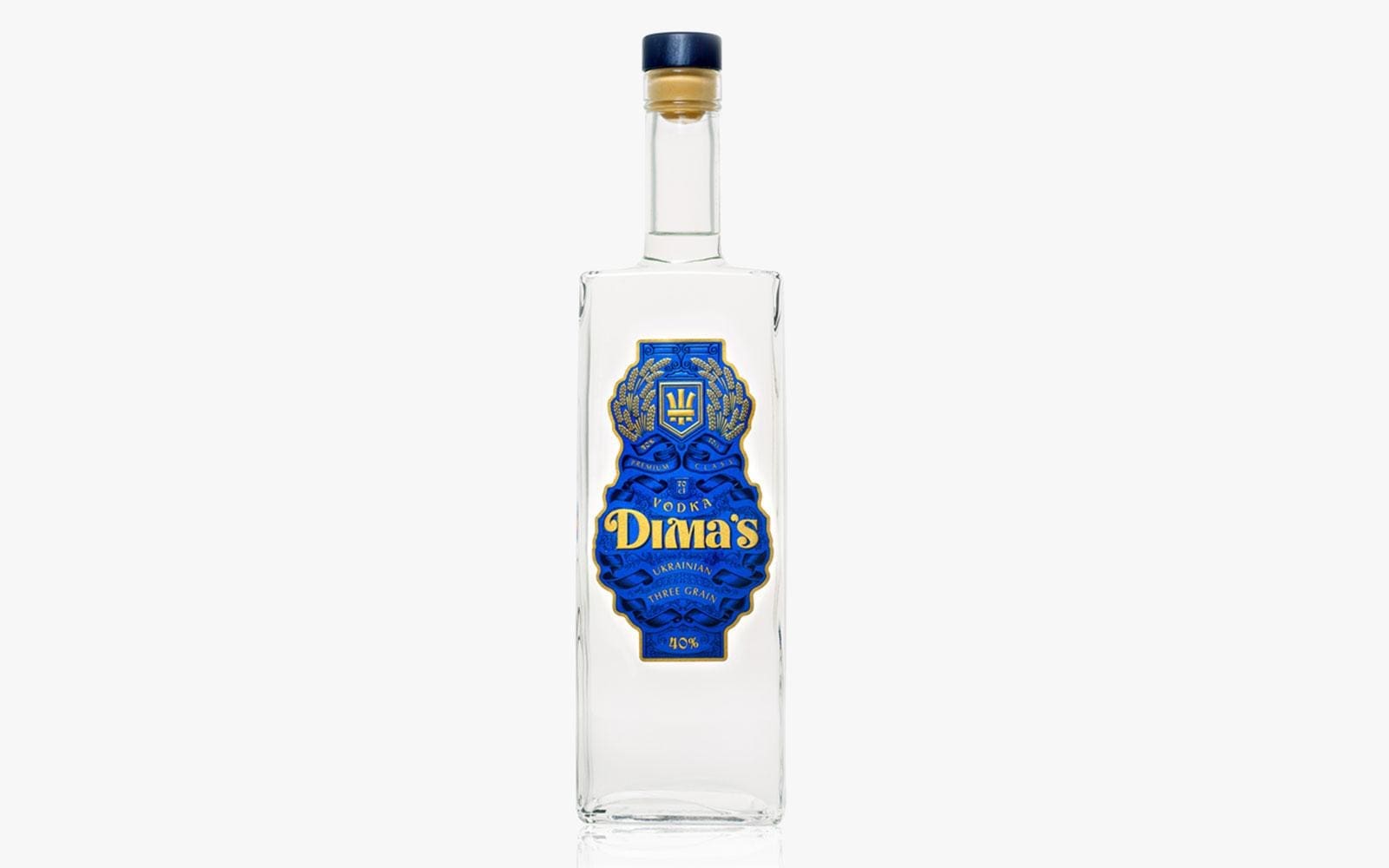 Once we can all travel again and you're on the lookout for a city break that allows you to live like a potentate for the smallest possible amount of money, head to Kiev. As a journalist who has travelled to every single country in Europe (yes, even Azerbaijan and Kazakhstan), I can confirm that there is no capital in Europe where your pounds go further than Kiev. Not only that, but it is a ferociously beautiful city too, with major hedonist credentials. Its vodka has always been a second class citizen reputation-wise when compared to its enormous, enmity-fuelled neighbour – but Dima's is a potential game changer. The first Ukrainian triple grain vodka to hit the UK market, it's made using rye, wheat and barley in a 125-year-old distillery, as opposed to the usual single grain- and potato-based varietal. So does the extra grain make a difference? In short, yes; this is a belter of vodka with a noticeably clean, shimmering feel on the tongue. It works like a dream in a simple martini, garnished with a single olive and eaten with some blinis dabbed with crème fraîche.
Cramele Recas Dealuri Premium Rosé
One thing I learnt from bitter experience on a trip to Romania a few years ago is that, when you're in Transylvania, never ever mention Dracula. The locals are utterly sick of it for myriad reasons, the most pertinent being that when Bram Stoker wrote the book, he actually set the story in France with the location only changing at the last minute behest of his publishers. Luckily, Romania has a wealth of other attractions, not least of which is the rapidly improving quality of its wines. As Romania's largest wine exporter, some of the 65 strong Cramele Recas range are now available in Aldi and M&S and prices are staggeringly low for wine of this quality. I adored the Dealuri Premium Rosé; it's lusciously pale pink hue is alluring and the taste is a subtle, fragrant pleasure redolent of cranberries, cherries and the kind of sunshine that Dracula would absolutely despise.
Salford Rum Dark Spice
Last month saw the announcement that a sizeable chunk of the BBC will be moving to Salford over the next few years, joining 5Live, which upped sticks for Lancashire many years ago. Who knows how the London media cognoscenti will cope with barm cakes and drizzle but there's no doubt that the north is far, far ahead of the south east when it comes to rum production. Salford Rum is the latest of a wealth of rum producers springing up outside the M25 and this is a rich, punchy blend that lacks the tacky sweetness that seems to pollute so many rums that, for some reason, British bars tend to serve over the counter. The bottle is a knock out too; a black ceramic number with a hand drawn map of Salford Docks where, back in the 1800s, many of the exotic fruits from the Caribbean hit our shores for the very first time.
Elephant Orange Cocoa Gin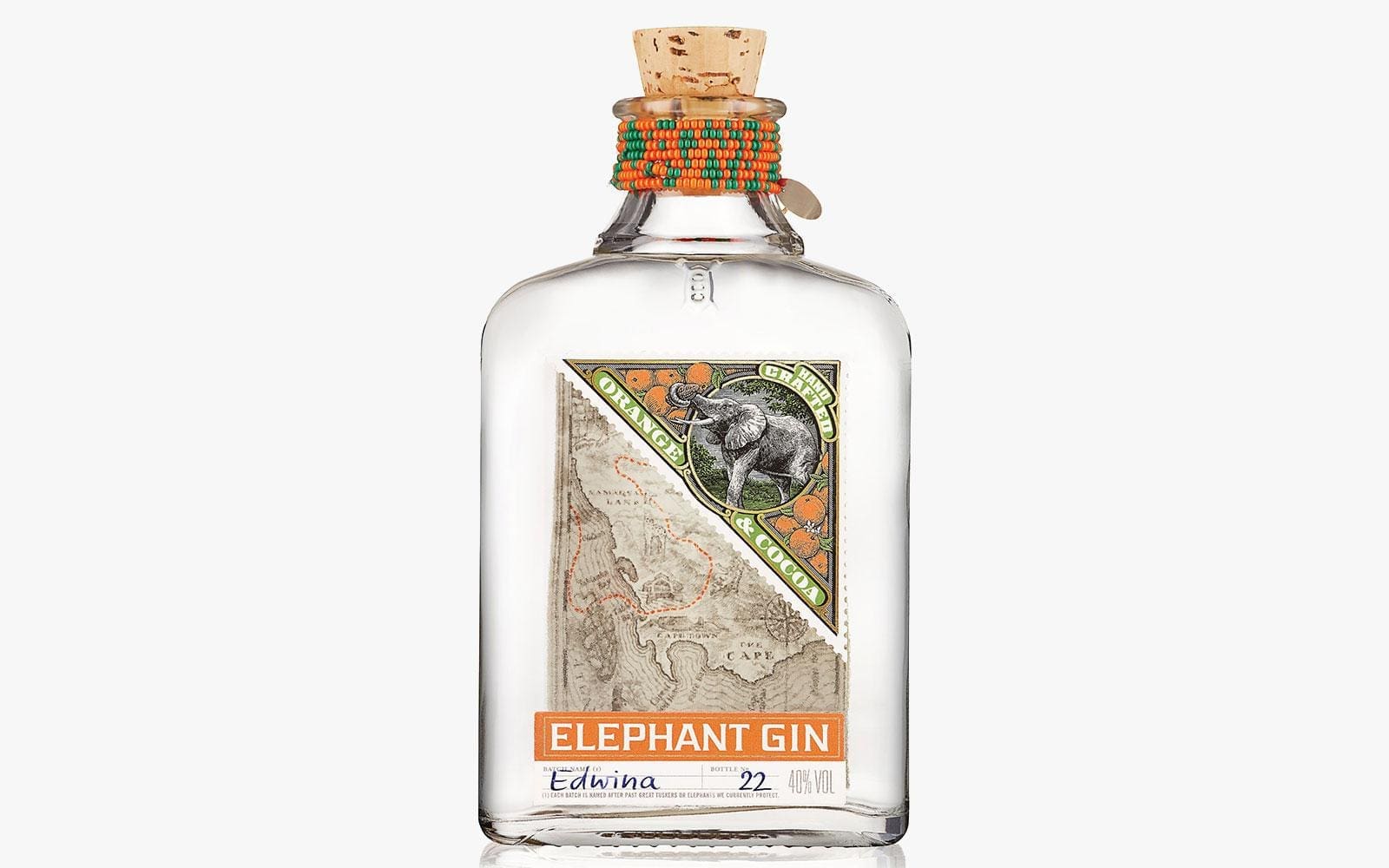 Our global drinks cabinet world tour continues with a trip to Africa which, according to the makers, uses rare African botanicals to create a gin where 15% of the profits go towards elephant conservation. Extended research failed to give me any clues as to what these 'rare African botanicals' actually are but, nonetheless, this is a decent enough gin made with oranges from that well known African nation of, er, Spain. It comes in an elegant glass bottle though and the way they vacuum distil entire oranges into the mix does give the gin a zesty kick which, although pleasant, thankfully doesn't resemble the kind of reflex leg action that a young bull elephant might provide in anger.
Bumbu Cream
I've waxed lyrical about Bumbu's absolutely sensational rums before in this column. Now it's expanded into Bumbu Cream – but the comparisons with Baileys don't go very far. Baileys Irish Cream is, of course, the bottle most likely to be found in your aunt's drinks cabinet on Boxing Day and is (probably) still the conduit to many an early teenage experience with drunkenness. Bumbu Cream is an infinitely superior beast however. It's every bit as rich as a Baileys (trust us, you only need the smallest measure on the rocks) but doesn't lie nearly as heavily on the stomach afterwards. Chai, coconut and cinnamon are the base notes here and it comes, as do all the drinks in the Bumbu range, in an extremely handsome, stout, heavy bottle with a proper stopper.
Sharpham Sparkling Blanc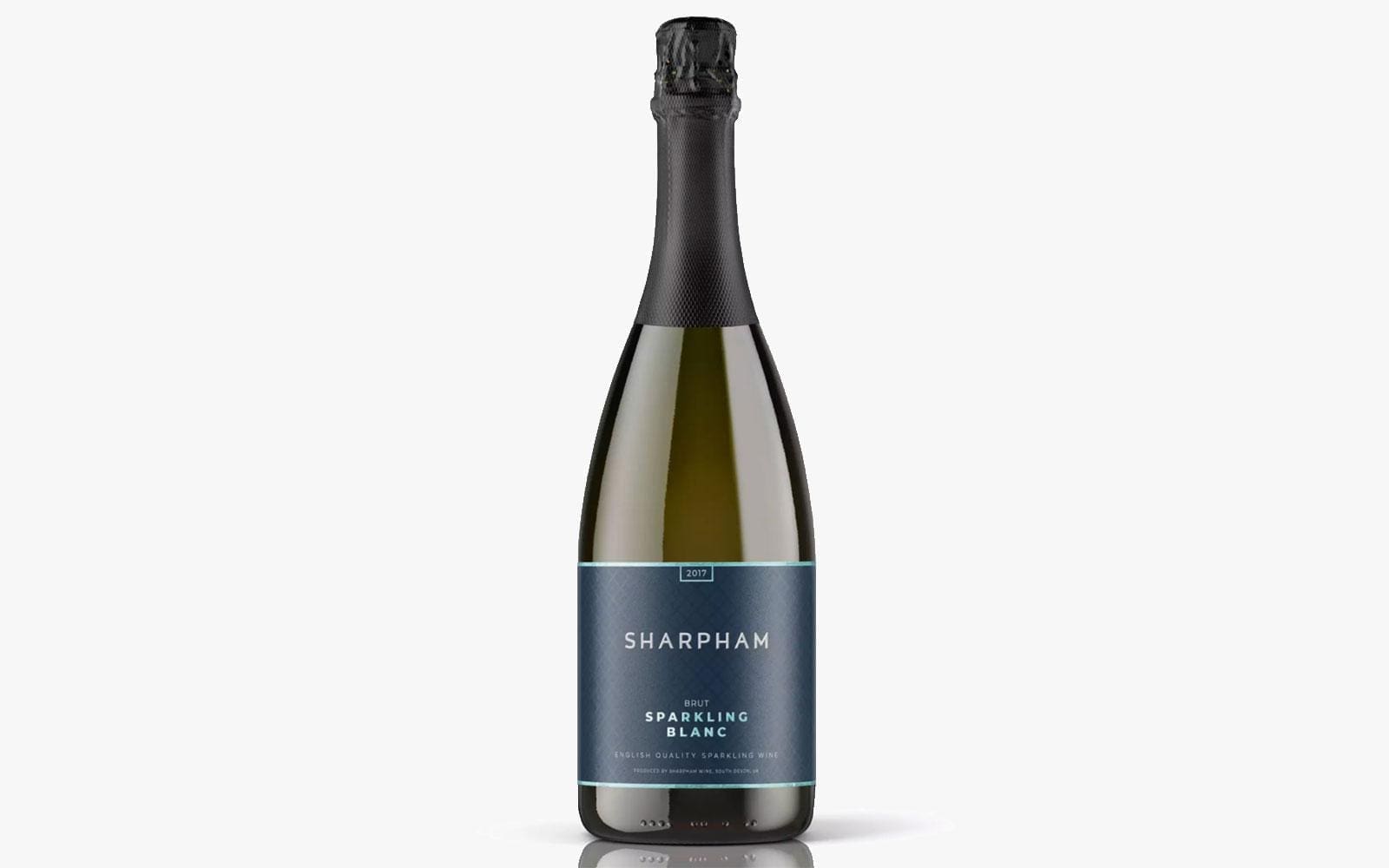 Devon is the thinking man's Cornwall isn't it? Just as much rural splendour but not nearly so many overpriced holiday cottages and public school teenagers from Crouch End in Jack Wills sweaters playing guitars and burning things on beaches come sundown. The Devon star has just risen a little higher still in my estimations with this sensational sparkling blanc straight from the Sharpham farm (complete with cheese dairy) near Totnes. Frankly, this is a champagne in everything but EU stipulated name. Using the Big Three grapes for champers (for beginners, that's Chardonnay, Pinot Noir and Pinot Meunier), this is a wondrously long, dry, sensuous wine that should, if any further proof were needed, show that British sparkling wine is now a serious threat to any Continental throne-sitting complacency.
West + Wilder Canned Wines
For some reason, the overwhelming majority of canned wine makers think that men will never, ever be interested in consuming their products. Hence labelling which often makes them look like they should be next to the earrings in a branch of Claire's Accessories. West + Wilder has gone for a more neutral, bucolic look to its wines; the detailed, and very lovely, drawings of plants and flowers on the labels are more akin to something you'd see in an educational book on botany. As for the taste? It's a mixed bag with the white wine impressing most. It's attempting to ape the breezy charms of US West Coast wines from Oregon and Washington and the result is rather charming; a Sonoma-esque lightness of touch to the blend of Sauvignon Blanc, Chenin Blanc, Viognier Muscat and Chardonnay, with just the right amount of sunshine-imbued acidity.
From £6.25 per can, amfora.london