TAG Heuer targets collectors with the Carrera Chronograph 60th Anniversary
The Heuer Carrera was designed to time cars racing around a track. Six decades later, a new limited-edition Panda version is set to send collectors into a spin
TAG Heuer's Carrera, the first watch designed specifically for timing racing cars, turns 60 this year. To mark the occasion, the Swiss watchmaker has unveiled a limited-edition re-issue of one the earliest models to roll off the production line. Introducing the TAG Heuer Carrera Chronograph 60th Anniversary.
Given that it's become the norm for watchmakers to mark milestone birthdays by dropping a string of 'anniversary' models throughout the year, it's safe to assume that the Carrera Chronograph 60th Anniversary won't be the last Carrera we see in 2023. Yet, for a number of contributing factors, it might just turn out to be the most collectible. Here's why…
Firstly, TAG Heuer has opted to kick off the new year with a 'Panda' dial – where the colour of a watch's face contrasts with the colour of its sub-dials. Panda dials are the most sought-after of all chronograph configurations owing – beyond their primitive two-tone appeal – to the makeup of that Grand Daddio of all chronographs – the 'Paul Newman' Rolex Daytona (black sub-dials on a white dial).
The fact that this year's Carrera Chronograph 60th Anniversary is based on Heuer's Ref. 2447 SN of 1968 – the first Heuer chronograph to feature black sub-dials on a silver face (originally made by Singer, by the way) – only adds to its stock.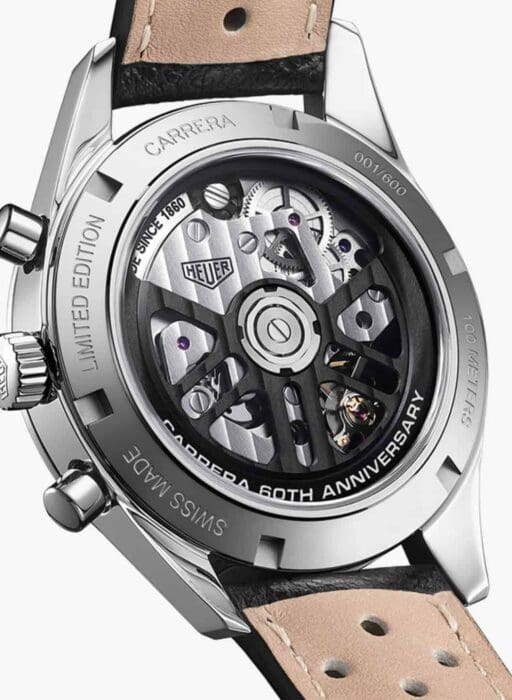 There are other factors, too. The general mania for all things stainless steel among collectors for one (tick); and the devotion of watch aficionados for anything related to motor racing (another BIG tick). A reminder: the Carrera takes its name from the Carrera Panamericana – a five-day, 3,500km road race initiated by the Mexican government in 1950 as a way of promoting the recently-finished Pan-American Highway. (Side note: the rally proved so brutal, claiming 27 lives in its first five runs, that organisers were forced to can the event completely from 1956).  
"I must admit that I am not only surprised about the detailed knowledge the Heuer collectors have about the models that I created during my time," wrote Jack Heuer, the great-grandson of company founder Edouard Heuer, in his 2013 autobiography The Times of My Life, "but also about the prices today that some of my models are traded at!"
Since then, prices of early Carreras have only headed north. At the end of 2018, a Carrera from 1969 fetched more than £70,000 at auction. OK, so we're not talking Daytona or Speedmaster territory here (yet), but a quick internet search suggests that you'll be lucky to source an early panda-dialled Carrera for less than five digits. Which, for anyone without that sort of liquidity, makes the Carrera Chronograph 60th Anniversary the next best thing. Especially, in this case, as it would be pretty darn hard for anyone but proper Carrera diehards to tell the difference.
Like its predecessor, you see, the 60th Anniversary model features lacquer-filled hour markers, double batons at 12 o'clock, and the vintage Heuer logo. Sure, the larger case (upped from 36mm to 39mm) and exhibition case-back (through which you can observe TAG's in-house Heuer 02 movement) might be something of a giveaway, but vintage pushers and a silver sunray dial provide a straight-line link to the watch's Sixties forebear.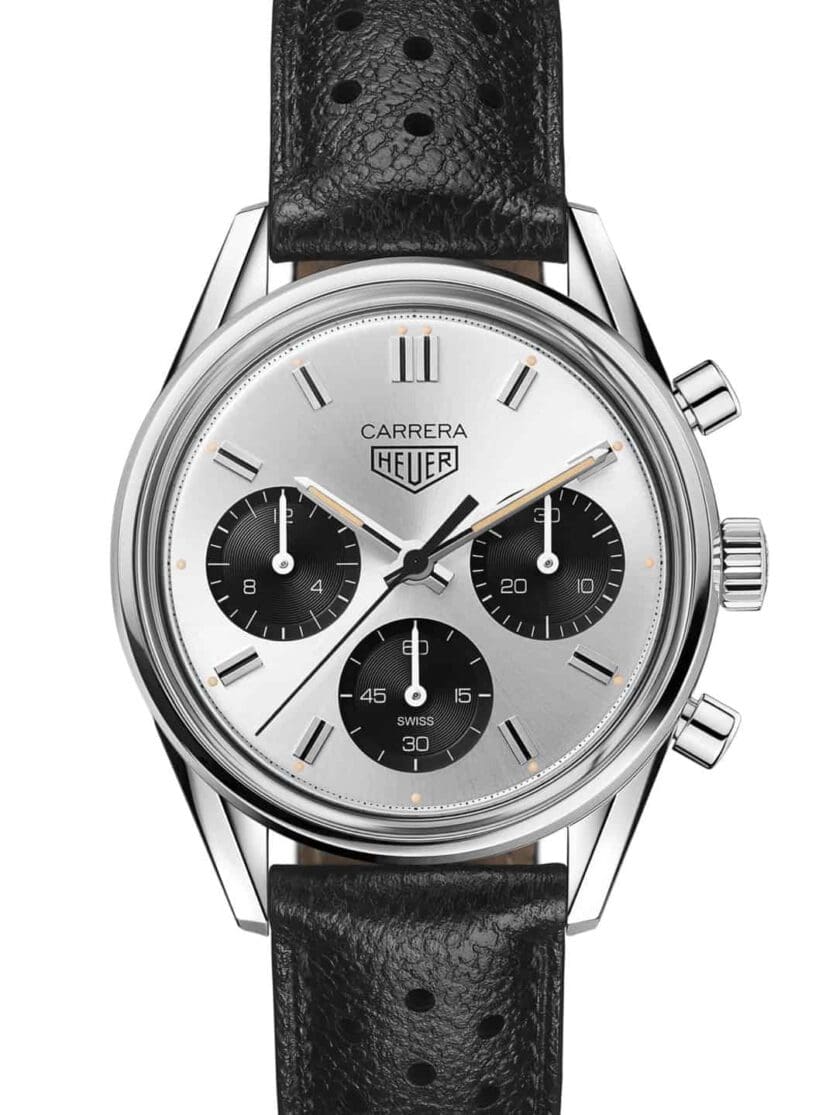 Factor in the fact that only 600 units will be produced, and you can see why anyone looking to add a dreadnought of a chronograph to their watch arsenal better act quick.
TAG Heuer Carrera Chronograph 60th Anniversary, £6,100, tagheuer.com