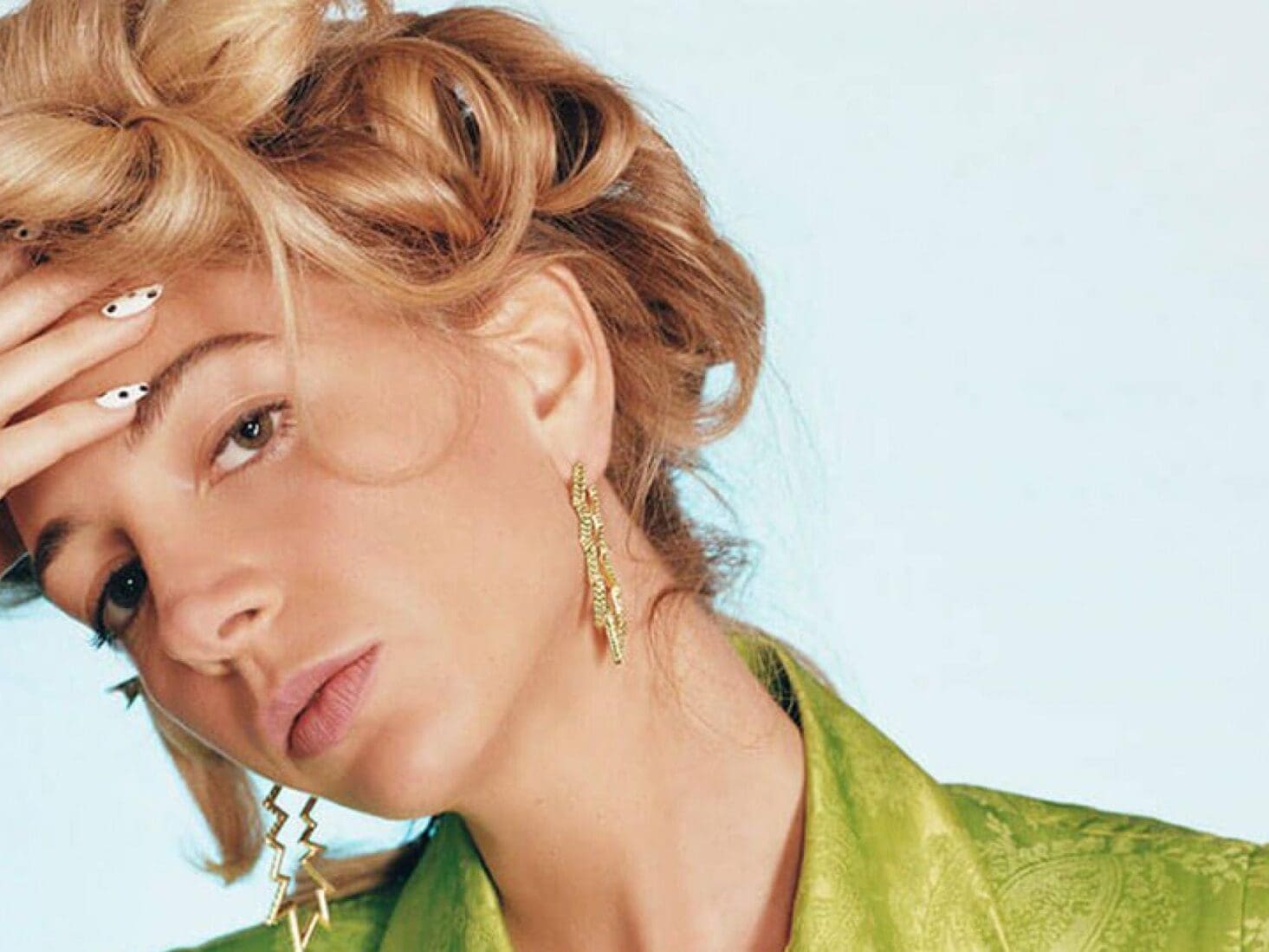 Sabine Getty: the Designer Injecting Frivolity into Fine Jewellery
Swiss-born English jewellery designer Sabine Getty may have married into one of the world's wealthiest dynasties, but grand ambitions and an assiduous work ethic meant that fame and fortune was all but guaranteed
When the Getty family comes up in conversation, there's normally one incident that springs to mind: the sensational news story of the notoriously stingy oil tycoon John Paul Getty refusing to pay a ransom to his grandson's abductors. Getty soon changed tack, though, when his grandson's ear was sent in an envelope to a newspaper. It sounds like the makings of a Hollywood blockbuster – and, indeed, it now is: Ridley Scott's All the Money in the World came out last year.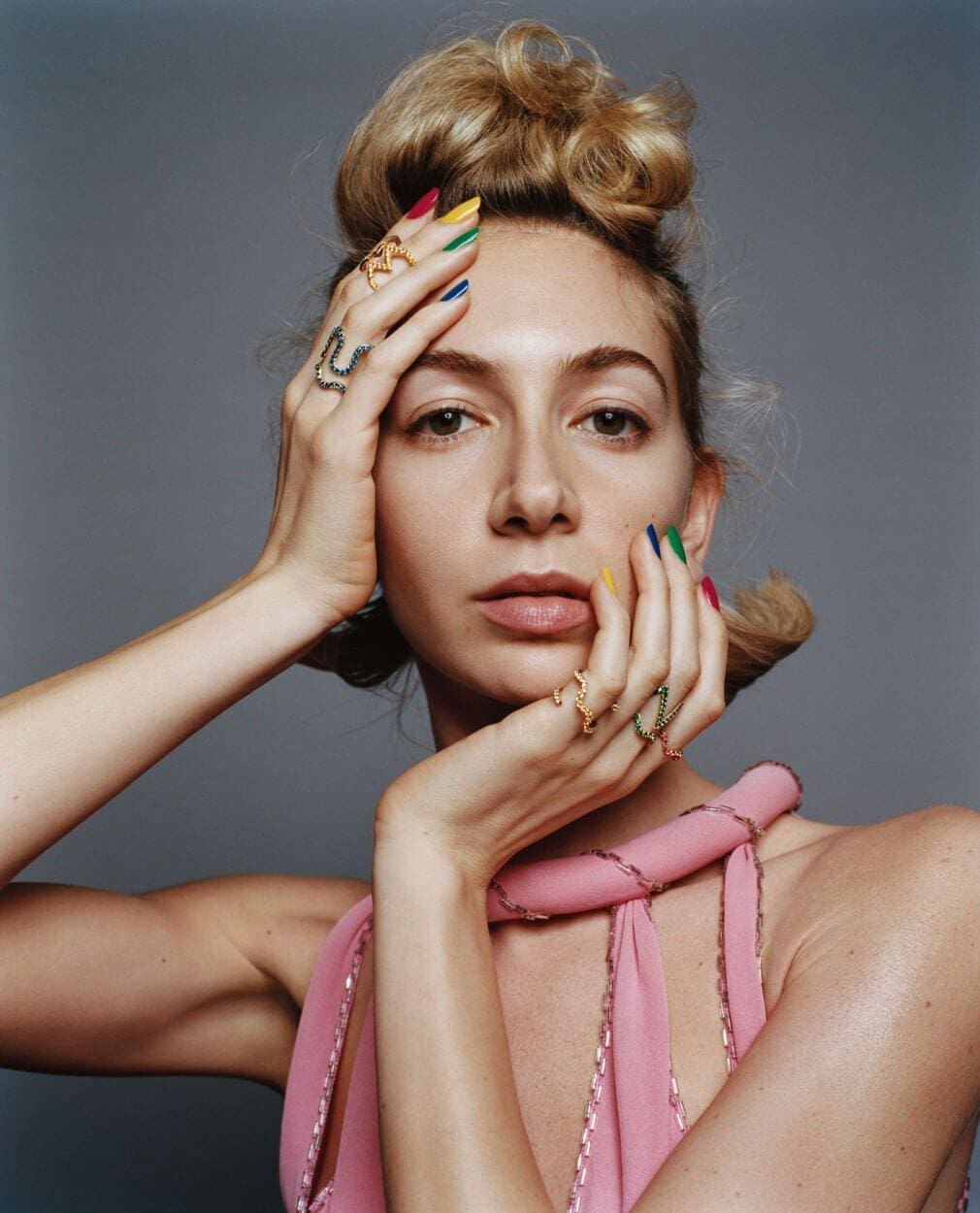 Sabine Getty's home in St James's is a world away from such scandalous drama. A quiet lift up to her flat in St James's, and I am greeted by Sabine as she enters her drawing room dressed head to toe in white, her sleek blonde hair pulled back, revealing dramatic, dreamy brown eyes.
Sabine married Joseph Getty (a fourth generation Getty, and great-grandson of John Paul) in 2015. And once we have sat down to talk, I can't help but ask if she was nervous about marrying into the Getty name. "No. Not at all," Sabine muses demurely. "Joe is the humblest, kindest, most level-headed, mature man I've ever met." She goes on: "There's the perception and there's the reality." Then pauses. "I am crazier than him."
I find this easy to believe when I see pictures of their monumental Italian wedding – a day to eclipse the grandeur of even the biggest of recent royal nuptials. For her wedding dress, Sabine approached Schiaparelli at a time when creative designer Marco Zanini had just been 'let go' and the fashion house hadn't hired a new creative designer. "There was a gap, but I didn't know that," says Sabine. "I contacted the house and said I would love to do my dress with you. So I ended up with the head of embroidery, who was incredible, and basically we designed it together. It was my first and only fashion design, so I am pretty proud."
And so she should be. Pictures of the event show a pencil tight ivory dress decorated with golden suns underneath a majestic hooded cape with an even bigger star emblazoned on the back, finished by a 23-foot train. Kissing her husband in an Italian palazzo outside the church, she looks like she's come straight from a movie set. "Everything, for me, always comes back to the same idea: fantasy. I don't like the reality of a wedding dress. I want to be a Disney character. I want to be the queen of sun. So we did the opposite of Maleficent."
Did Joseph know anything about it? "Zero. He could not believe it. He mentioned it in his speech. I look back now and I don't know how I did it. It's so gutsy. It's so 'out there'."
But if you think the wedding dress was the gutsy bit, wait until you hear about the reception. "We bought a circus tent from the 1900s, which we had by the sea," Sabine explains. "It was incredible – all in red velvet. We had a dance floor and the Fenice Philharmonic Orchestra playing old movie songs, like old James Bonds. It felt old school. The first night was an 18th-century party. We really felt like we were taken out of the real world, to a past world, which was great." After all, one's wedding day is the perfect time to direct the exact show you want to perform with little regard for others' opinions. Sabine agrees: "You've got to enjoy it. You've got to live it. You've got to make your dreams come true. I guess that was a dream."
This enjoyment of fantasy, other worlds, escaping reality, indulging in theatrics, is something that Sabine constantly refers to in life and in business.
Born Sabine Ghanem in Geneva in 1984 to a Lebanese financier father and an Egyptian interior designer mother, her life was a carousel of countries and cultures. Lebanon followed Switzerland, then Paris, Los Angeles, New York and London. Trained in marketing, communications, dance, music and acting, her life has been a constant mix of people, languages and influences. Film being the biggest. If it hadn't been for the business realities of acting, we might be talking about her latest theatre performance rather than her jewellery collection. "You know when you knock on a door and it doesn't open? I just felt that was my experience [with acting]."
Instead, Sabine took a course at the Gemological Institute of America and, in the same year she received her diploma, launched her first collection. "That door just opened really quickly. A store took the first collection and straight away I was like: 'Oh God. I've got to create a company I guess'."
She is now on her fifth collection: Big. "This one is inspired by two things: the film Big with Tom Hanks, and my daughter Gene's toys." The first has influenced the childlike fun she is trying to draw out of the jewellery – the premise of the film being that, through a spell, a small boy wakes up one day to find himself stuck in an adult's body. "We are all kids at the end of the day," smiles Sabine, "acting all serious." The theme is emphasised in the design of the pieces – flat geometric shapes designed around Gene's wooden toys, which have been masterfully redesigned in undulating waves of pink sapphires and green tsavorites.
Gene has a starring role in the campaign, in matching outfits with her mother designed by Emilia Wickstead. An inspirational line-up of women and their daughters – of all ages – are part of it, too. And they are not just models; they are real mums with real stories, and all friends of Sabine, including the effervescent Charlotte Dellal, founder of Charlotte Olympia.
Sabine gave birth to Gene Honor Getty last year. Is she enjoying motherhood? "So much: it's like your heart is out of your body," she replies. "It's also so physical – you are like a little lion holding your cub. There is something so animal about it. It's like a love you didn't even know you had in you. It transforms you totally. It's not the same when you have a partner; you have a reserve. When you have a child it's like an open gate of love. There's no reserve. You don't care. You want to give, give, give."
The press launch of her collection is due to take place in the flat the next day and I can see how every inch of her personality is reflected in each photo frame, cushion and homely detail. Bright colours radiate around the room. A sofa made of patch work primary colours. A bright orange dining room. A retro tiled kitchen. Larger than life photography on the walls. Sabine explains how this is all inspired by memories from her childhood. "My mum used to buy a lot of furniture from Memphis so my bedroom was super colourful. This has really stayed with me. It was the 80s: red nails, padded shoulders and big hair were everywhere."
This style is also evident in past campaigns of her jewellery, too. The photos look like something out of a scene from Thelma and Louise. "I grew up watching so many films. I love the films of Jacques Demy, who did movies in the 60s that are technicolour with music." Sabine then goes on to list a rainbow of talent: Catherine de Léan, Fred Astaire, Gene Kelly, Dick Van Dyke.
No better time to revisit this world of music and sepia tones than with Gene, all in their haven of their St James's flat that Sabine refers to as her "own country". "I am so happy here. I love London, I love my neighbourhood." When she's not looking after her daughter, she's visiting her favourite restaurants nearby – Chutney Mary, Le Caprice, The Wolseley – or else keeping busy creating new whimsical worlds of quirky people for her jewellery collections. "I just love characters that are dreamy," she says, her almond-shaped eyes gazing out the window. "They make life a little sweeter and better."