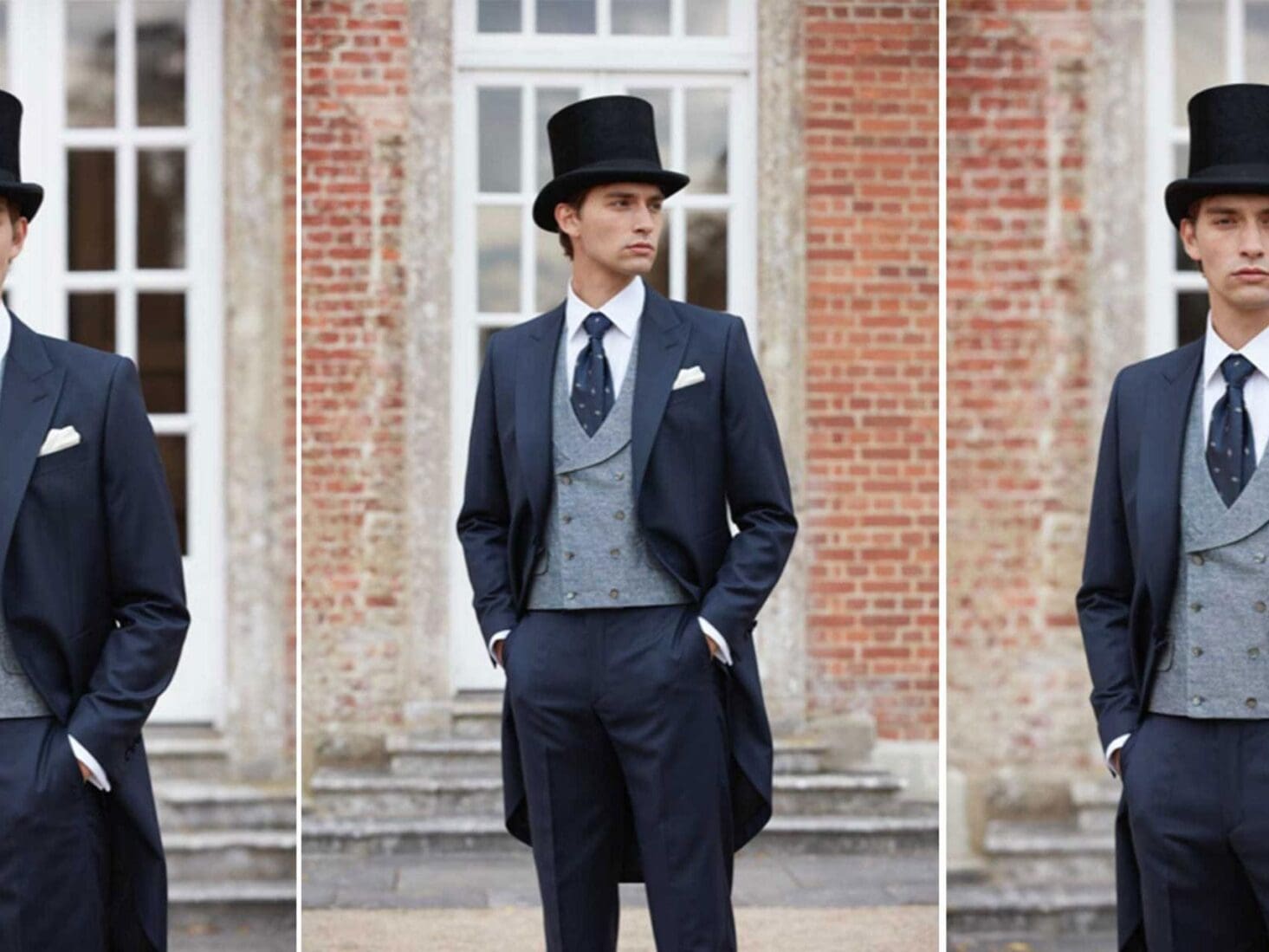 In the navy: Royal Ascot updates its dress code for men
To be Royal Enclosure ready tops and tails are still a must – and don't forget your socks
Unless you know your fillies from your nags, which, let's be honest, is only a smattering of the people who make the Pimm's-fuelled pilgrimage to Britain's most famous race meets each year, chances are the appeal of attending the gee-gees has more to do with fashion than thoroughbreds (and the Pimm's, obviously).
Royal Ascot, like the other sporting soirées that constitute the British summer social season – Queen's, Wimbledon, the Henley Royal Regatta, Boodles Tennis, the Cartier Queen's Cup, Goodwood's two weekends of revelry, Revival and Festival of Speed – is as much an excuse to get dressed up as an opportunity to take in some good old fashioned upper-crust sporting prowess from an uncomfortably stuffy hospitality tent wrapped in reams of Union Jack bunting. (I don't remember a single race from Henley the last two years, but I can tell you what I was wearing on both occasions).
As everyone from HR managers in the Square Mile to board members of gentlemen's clubs in St James have relaxed their dress codes, Ascot, that bastion of pomp and pageantry, has remained committed to upholding sartorial standards, reserving the right to refuse entry to anyone rocking up in the wrong colour tailcoat or having forgotten their top hat – they do have spares, but you're not guaranteed to find the right size, resulting in either a crippling headache (too small) or looking like a wingnut (too big). Dressing up for the only horseracing festival attended by HM The Queen in its entirety has always been part of the appeal.
Which might explain why the racecourse's decision to permit jumpsuits in the Royal Enclosure in 2017 prompted mixed responses from some anxious club members concerned with just how far sartorial stipulations were going to slip. (The same members were presumably appeased by the banning of off-the-shoulder Bardot necklines for women in 2018.)
Dressing for the invitation-only Royal Enclosure, where the most formal dress is required, has always been a simpler box-ticking exercise for men than women: tailcoat, waistcoat, trousers, top hat and tie. Cravats and bowties are not permitted (confusingly, 'patriotic' ties are allowed, yet 'novelty' ones are not). When it came to your morning suit, it was a binary choice between black or grey.
As of this year, however, racegoers – both men and women – can opt for a morning suit in navy. Top hats must remain black or grey. Shoes, says Ascot's updated style guide, should also be black (polished, preferably) and – indicative of the rise of the short-trousered ankle-bearer – must be worn with socks.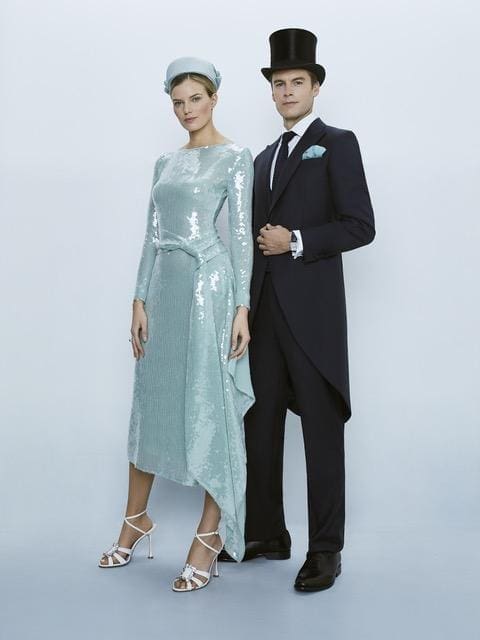 Acknowledging this sartorial first, Favourbrook, a Pall-Mall-based purveyor of flamboyant waistcoats (popularised by a starring role in Four Weddings and a Funeral) and official Royal Ascot 2020 licensee, was commissioned to produce a three-piece 'Furlong' morning suit in dark blue.
"We're thrilled to be asked to create the Furlong morning suit on this unique occasion of the Royal Enclosure broadening its dress code," says Favourbrook founder Oliver Spencer (better known for his other eponymous, and less formal, fashion label).
"Given [Beau] Brummell's history with the event and his preference for a blue coat, we were keen to create a navy morning suit in superfine merino that honoured the traditional cut and silhouette," Spencer continues, referencing the 19th-century menswear arbiter credited for influencing how early racegoers to Ascot dressed. ('Men of elegance' should wear 'waisted black coats and white cravats with pantaloons,' decreed Brummell, a close confidante of the Prince Regent, the future King George IV).
Anyone looking to partake in that peculiarly British pursuit of getting dressed up to get completely plastered this summer can find Favourbrook's flagship store, coincidentally, a short walk from the statue of Beau Brummell on Jermyn Street. Would-be racegoers might remember though, entry to Ascot's Royal Enclosure remains invitation only. So get networking.
The Furlong morning coat (£690) and trousers (£250) and can be purchased at Favourbrook's Flagship Store at 17 Pall Mall, London SW1Y 5LU or online at favourbrook.com