Crockett & Jones celebrates 25 years on Jermyn Street with two new shoes
To mark a quarter-of-a-century on the most prestigious street in men's footwear, Crockett & Jones has launched a new tasselled loafer and a high-leg derby boot
The outlook was bleak. It was the mid-1970s and a family meeting was called. A document was placed on the table with the title of 'The Closure of Crockett & Jones'. The family-run company had been manufacturing hand-made men's shoes from its factory in Northampton since 1879, but a series of headwinds meant that it was facing dwindling liquidity.
Step in Jonathan Jones. Understating the scale of the company's predicament, the 25-year-old, 4th generation Jones abandoned a prospective career in law to devote his life to the family business. Managing to persuade suppliers to extend their terms of credit, Jones set to work refining Crockett & Jones's product line and building a network of wholesalers, all while harbouring the long-term ambition of opening a flagship retail store on London's prestigious Jermyn Street.
After two decades of hard work, high-quality manufacturing and wholesale success, Crockett & Jones was supplying almost all of London's premium footwear retailers and making white-label shoes for a number of household-name brands, both at home and across the pond. Fast forward to 13 September 1997, and Jones realises his dream, cutting the ribbon on a direct-to-consumer flagship store at 69 Jermyn Street.
Steve Murdoch remembers the day the store opened. "It was a bright Saturday morning in September and we were all very excited to launch our own retail division – although, on that Saturday morning, I was on my own I hasten to add!"
Twenty-five years later, and Murdoch is now Crockett & Jones's Head of Retail Operations, managing 11 brick-and-motor stores, and is the company's official Royal Warrant holder.
"We are very fortunate to have so many amazing employees and great customers," says Murdoch. "We have managed to build a lot of long-term relationships and have created many memorable moments along the way."
To celebrate the milestone, Crockett & Jones has taken two of its most iconic styles, the Cavendish loafer and Coniston boot, both of which featured in the company's inaugural 1997 retail collection, and produced them in Hatch Grain Shell Cordovan leather for the first time.
Sourced from Chicago's esteemed Horween Tannery, Hatch Grain Shell Cordovan is a rare and expensive leather, embossed with a hatch-grain print. The leather has a strong fibre structure, enhanced through slow-age tannage, and is naturally dyed by hand. It's set apart from other leathers thanks to its unique oily sheen.
The 25th Retail Anniversary Collection will consist of the Cavendish 3 tasselled loafer, available in dark brown and tan whiskey, and the dark brown Coniston 2 high-leg derby boot. Find the Cavendish 3 in stores and online from the end of May, while the Coniston 2 will be launching in October – the ultimate boot for the all-weather adventures of winter.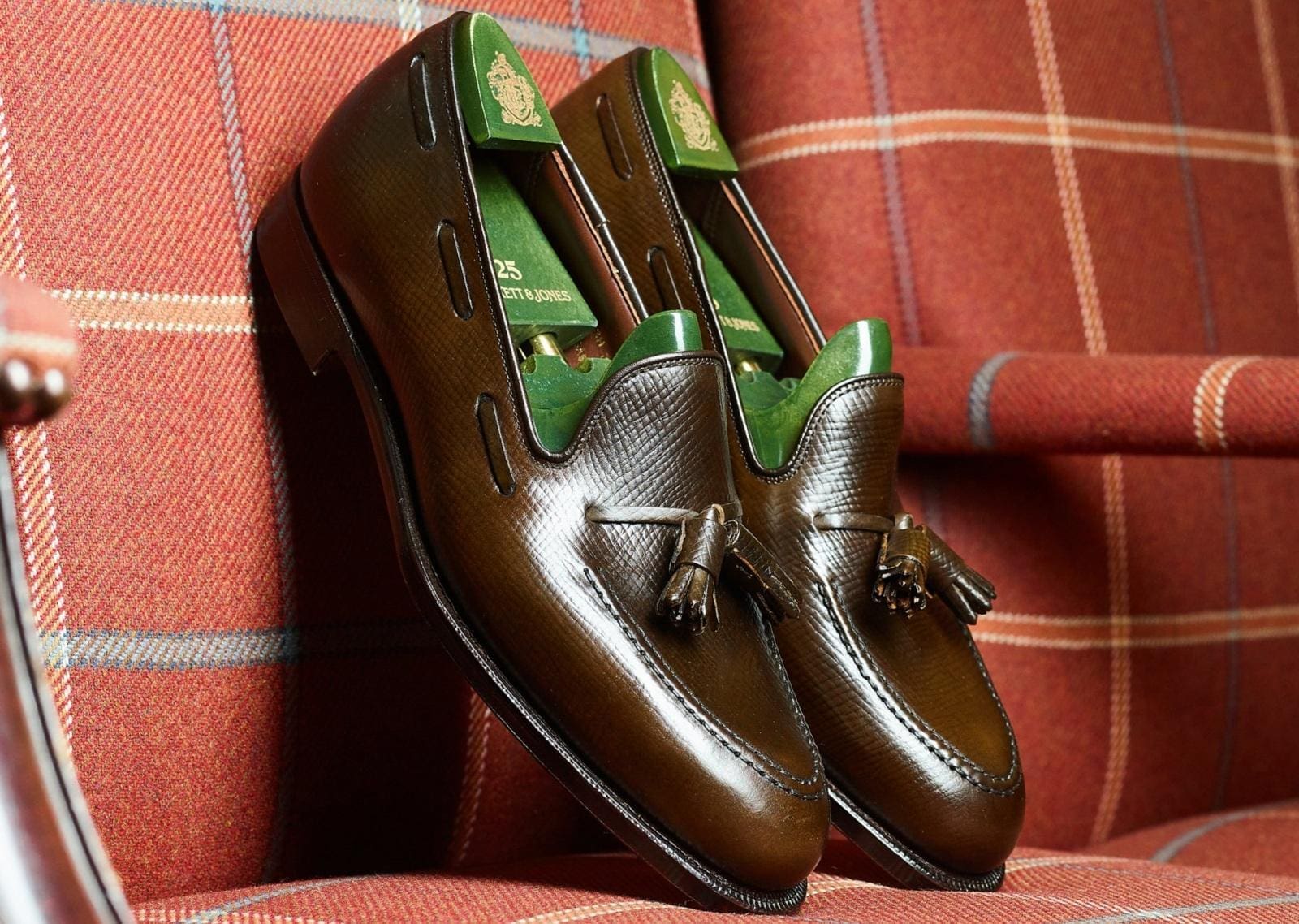 "I would like to say a massive 'thank you' to my follow colleagues," says Murdoch. "Through their loyalty and hard work we have managed to build what is one of the most successful shoe retail businesses in the world. We are very much looking forward to the next 25 years, and more!"