Live like James Bond with a home in Ian Fleming's former war HQ
The ultimate Bond-inspired residence is for sale in London's former War Office on Whitehall – the site where Fleming dreamed up 007
It was while wandering the corridors of the War Office that Ian Fleming conceived his fictional icon of espionage: James Bond. After standing derelict for decades, the building has been converted into the OWO Residences by Raffles – and one in particular captures the spirit of Bond.
The OWO building is the site of the original Palace of Whitehall, home to Henry VIII and other monarchs, and Winston Churchill's headquarters during World War II. The Grade II-listed building is a bastion of British history and promises to offer some of the most unique homes in London.
It is also where, while working for Britain's Naval Intelligence Service, Ian Fleming was inspired to write the James Bond series. Not only this, but the building also features in numerous Bond films, most memorably at the end of Skyfall when Daniel Craig stands on its rooftop and gazes out at the London skyline. The building also appears in Spectre, Octopussy, Licence to Kill, and A View to a Kill. It became so integral to the Bond universe that, in 1963, the War Office even wrote to Bond filmmakers advising that it was unable to provide flame-throwers for the making of Dr. No. As they say, if you don't ask, you don't get.
| | |
| --- | --- |
| Image: Grain London | Image: Grain London |
After being closed to the public for more than a century, the Old War Office is coming back to life this year in the form of a five-star hotel and 85 turnkey residences serviced by luxury hotel group Raffles. All of the apartments are spectacular, but one may hold a special allure for fans of 007.
The four-bedroom Residence 5.02 is on the fifth floor. It is accessed through the 'Spies Entrance', a door historically used by MI6 staff after covert missions – the name has been retained from 1909 when the British Secret Service Bureau was established as a department of the War Office. It still allows for discreet arrival and departure, with 24/7 monitoring by on-site security.
From there, the home opens out into a spacious entrance hall with a view through to the private terrace. Beyond this is an original, William Young-designed three-story turret – the perfect spot from which to plan your next globe-trotting adventure in service of Her Majesty's government.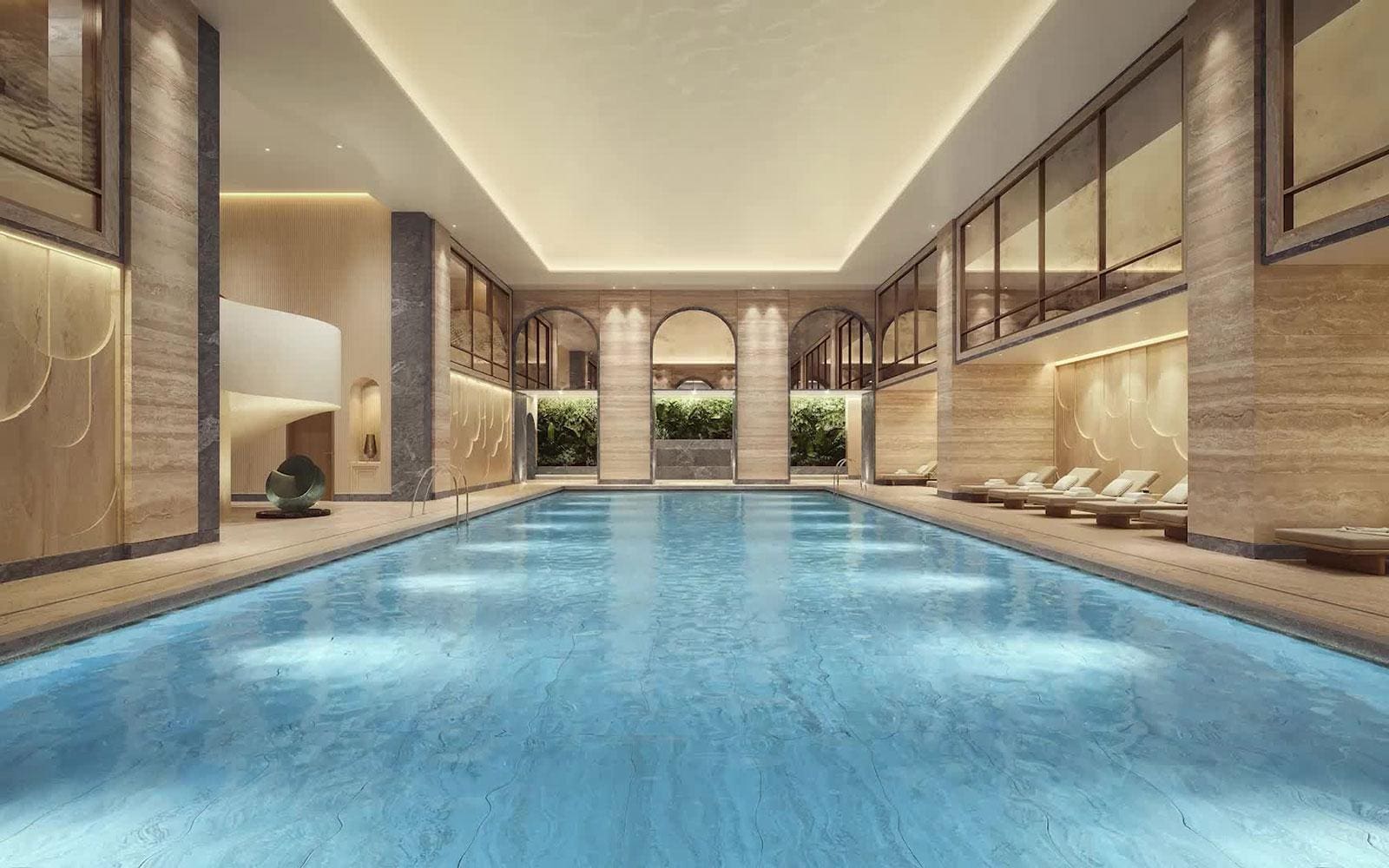 The owner will also have access to a 16-seater cinema (for an intimate viewing of No Time To Die, finally due for release on 30 September), a games room for blackjack and poker, and a bar (martinis shaken, not stirred). The residence also has a master bedroom with views across the Thames, butler services at the touch of a button, and access to amenities including a garden, lounges, meeting spaces, a gym, a spa, and a swimming pool. The perfect dwelling for an international man of mystery, no?
Read more: Tom Daley's London Bridge apartment listed for sale
Residence 5.02 at The OWO is listed with Knight Frank and Strutt & Parker with price on application, visit theowo.london