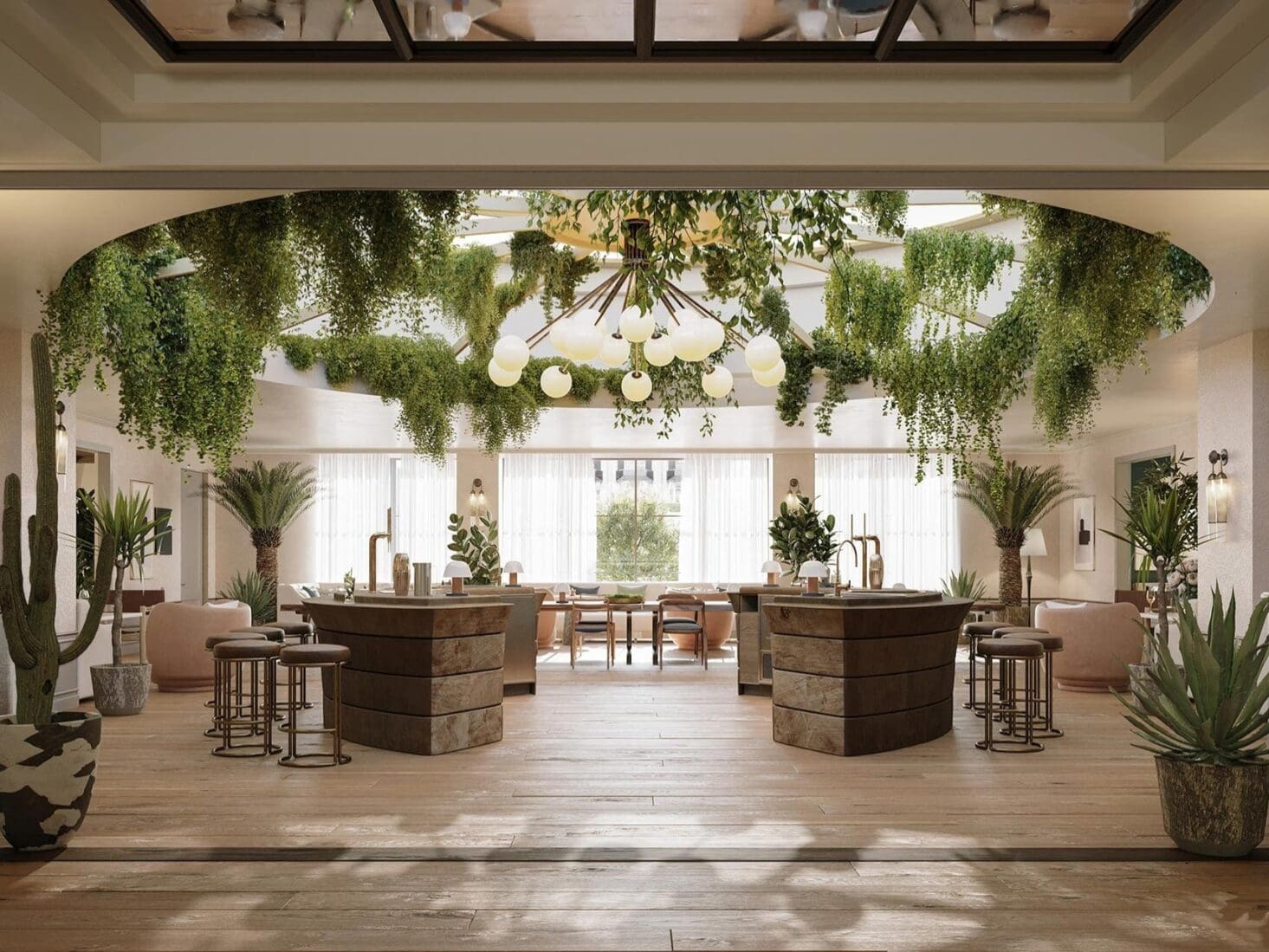 Six Senses reveals branded residences in The Whiteley, Bayswater's latest development
Among other things, the development will contain an exclusive collection of apartments maintained by an adjoining hotel. Today, Six Senses has released the first details of its branded residences
Last year we reported that The Whiteley – a development born from the old Whiteleys department store – was coming to Bayswater. It will comprise 139 homes alongside a Six Senses hotel with 110 rooms, which will also manage 14 branded residences. The hotel has now released a first look inside said residences.
The selection will consist of 14 one- and two-bedroom properties located next to the first Six Senses outpost in the UK. Owners will have unfettered access to the hotel's services and amenities, including a state-of-the-art fitness studio, an indoor Padel court, a 20-metre indoor pool, and a steam room, sauna and Six Senses Spa. They will also enjoy 24-hour concierge, housekeeping, co-working spaces, and childcare services.
Residents will also have access to Six Senses Place, a new members' club blending wellness and sustainability with community. It will house wellness rooms, meeting spaces, and a restaurant offering a range of local, organic and sustainably-sourced dishes; there will also be a program of events for members to attend.
Now onto the apartments themselves. The homes match the signature style and standards of Six Senses, but are also unique; after all, you want the 5-star experience all year round, rather than actually feeling like you're living in a hotel – such is the art of the branded residence. Designer AvroKO has combined homely parquet wooden flooring with copious planting and modern finishes.
Each residence comes fully furnished with a curated selection of contemporary pieces – the raison d'etre of these apartments is convenience; once you buy one, there's no need to spend time and money furnishing, and it's serviced and maintained by the hotel thereafter.
The Six Senses Residences are also breaking new ground when it comes to homes managed by luxury brands: homeowners can place their residence into the hotel inventory for up to 90 days a year. This is a great proposition for those for whom this will be a part-time home; for the portion of the year that it is vacant it can be used by the hotel, and residents will earn 60 per cent of the net revenue from this use.
The whole development – which will occupy over 1.1 million sq ft – is set to complete in late 2023; at this point, the Six Senses Residences will offer all the comforts of resort life while retaining the personal touch of a private apartment. A combination of being situated in an area enjoying £3 billion of landowner investment, and coming under the banner of an established hospitality brand, bodes well in terms of the apartments being an appreciating investment, as well as a charming home-from-home.