Mir: Making The Impossible, Possible
Change this paragraph. Artists, architects, dream spinners. The remarkable minds at MIR are part of a creative studio that specialises in creating and showcasing what they refer to as portraits of 'unbuilt architecture'. Located where the earth
Artists, architects, dream spinners. The remarkable minds at MIR are part of a creative studio that specialises in creating and showcasing what they refer to as portraits of 'unbuilt architecture'. Located where the earth meets the sky, off the 'west coast of Norway', MIR's images offer something akin to peering through a window into the surreal, mesmeric terrain of the future.
Because MIR is not bound to builders, bricks or mortar, or a budget for that matter, the buildings and interiors that it brings to life resemble CGI backdrops from a blockbuster movie. Renderings portray skyscrapers dominating a radiant city skyline, the stark exoskeleton of a building, a huddle of warmly lit Swiss chalets in the gloom of an alpine night, and a deck in the middle of the ocean enveloped in white canopies; photographs from unknown places.
The environment that surrounds the MIR studio has a huge influence on their designs. The clouds, the rain, the fog, the snow – they are all intrinsic to MIR's collective imagination. As Norwegians, the team likes to think of itself 'as part of nature', and that connection shapes their view and understanding of the world.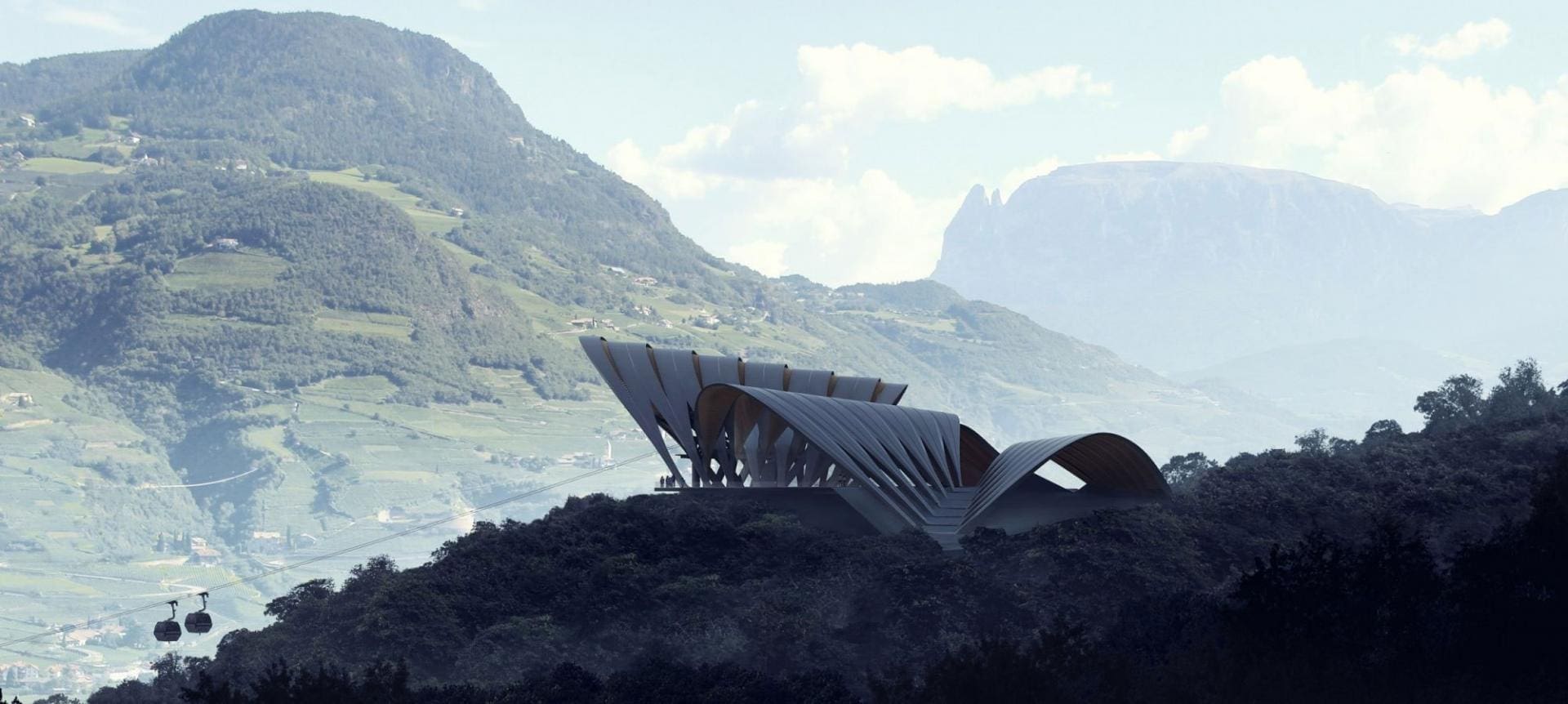 Dedicated to what they call a Natural Visualisation, MIR aims for a style that is organic and fluid, with an elemental core. The scenery within the designs is made up of wintertime hues; sterling grey, steel blue and ghost white. Nonetheless, there is a silent ambience that exists within the detail. The light that absolves the darkness at the end of a dream perhaps?