Lord Dalmeny, Chairman of Sotheby's, opens his estate to the public for the first time
As Sotheby's chairman Lord Dalmeny opens the Rosebery Estate to the public for the first time, he reveals the realities of modern-day stately home ownership — and how art could be the key to the future
Meeting Sotheby's chairman Lord Dalmeny feels a bit like meeting Downton Abbey's Robert Crawley. Harry Primrose, as he is also known, is heir to the Rosebery Estate in Scotland — and heir apparent to the title of Earl of Rosebery, currently held by his father, Neil Archibald Primrose. The life of the British aristocrat and his family is not dissimilar to that of the characters in the British drama. He grew up on the family estate just outside of Edinburgh, spending a self-confessed "heavenly childhood" camping in the woodland, riding horses and learning to shoot. On paper, it all sounds rather glamorous, but the reality of running an estate in the modern age is decidedly less so. Just as the fictional Crawley family was forced to adapt to changing times to 'save' Downton Abbey, the Primroses have needed to re-evaluate and innovate to sustain their 30,000-acre estate, which has been in the family since 1662. In the past couple of decades, Rosebery has been transformed from a family home into a "sustainable, living, breathing working entity" with fingers in many pies, from agriculture to tourism.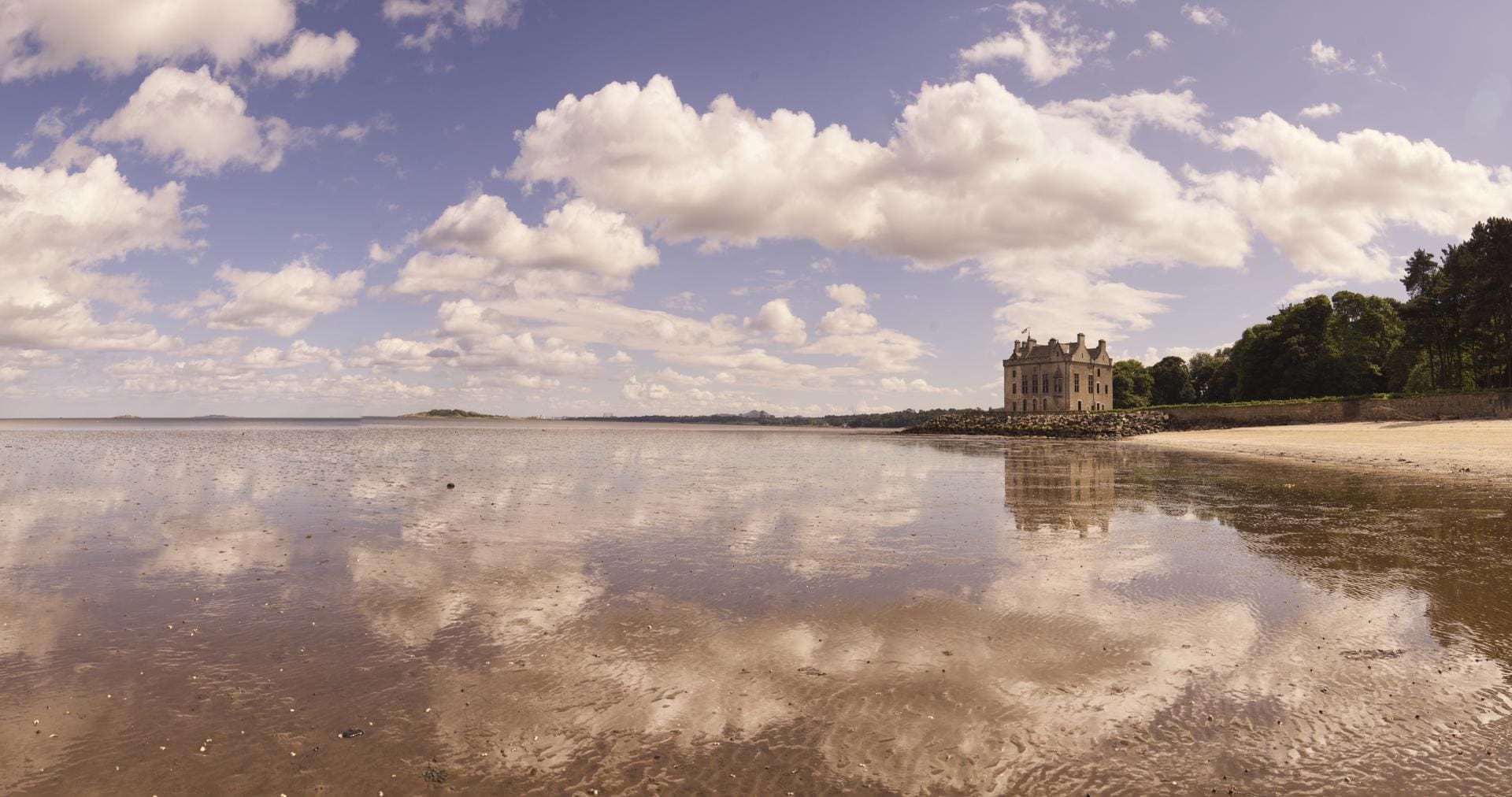 "The future of the estate and its residents is at the forefront of our plans," Lord Dalmeny says when I visit Dalmeny House, the family seat. Driving in, I'm surprised to find no sign of pomp and ceremony, just a remote-controlled gate and a pleasant drive through meadows and forest land, past sheep and wild Highland cattle, to the coast. The Tudor Gothic Revival mansion was built in 1817 for the 4th Earl of Rosebery, Archibald Primrose, and remains the seat of the 7th Earl and his wife, Countess of Rosebery.
Inside, among the network of rooms filled with cabinets of antiques, historic furniture and classic paintings, I discover treasure after treasure, including an exceptional collection of items that once belonged to Napoléon Bonaparte. Portraits of the Primrose family throughout the generations hang in the hallways and wooden stairwells. The newest, near the guest entrance, draws a chuckle from the Lord — his sister, Lady Lucy Garton, has recently married, and her husband is hidden in the back of the picture because, at the time, he was "not yet part of the family"; the dog, meanwhile, made the cut at the front.
To share these treasures with the public, the family has opened the house to guided tours in the summer (book to visit in June and July, Sunday to Wednesday, between 2 pm and 5 pm) but one place that's always been off-limits, even to many members of the family, is Barnbougle Castle — until now. The former ancestral residence was originally built in the 13th century and rebuilt in the late 19th century by the 5th Earl of Rosebery, Archibald Philip Primrose, who for a short time served as the British prime minister. He saw the castle as his sacred retreat and nobody was allowed in without his permission. Upon the earl's death in 1929, the castle was sealed and nobody entered for almost 90 years, until Lord Dalmeny made the decision to transform it into a heritage venue for special events. It was restored to its former glory and, in 2019, hosted its first soirée, in honour of the current earl's 90th birthday. It now hosts corporate and private events in its numerous striking spaces, which include six libraries and a magnificent hall.
The project is the first step in Lord Dalmeny's master plan to repurpose the estate's historic buildings, of which there are more than 100. "The first thing you have to do is take away your preconceptions of a place's original purpose and make sensible integrated use of buildings," he says. "The easy answer would be to sell off chunks of land for development, but this estate is so precious. It's right at the edge of Edinburgh and people love to come and walk along the shore. It's important for us to keep it going."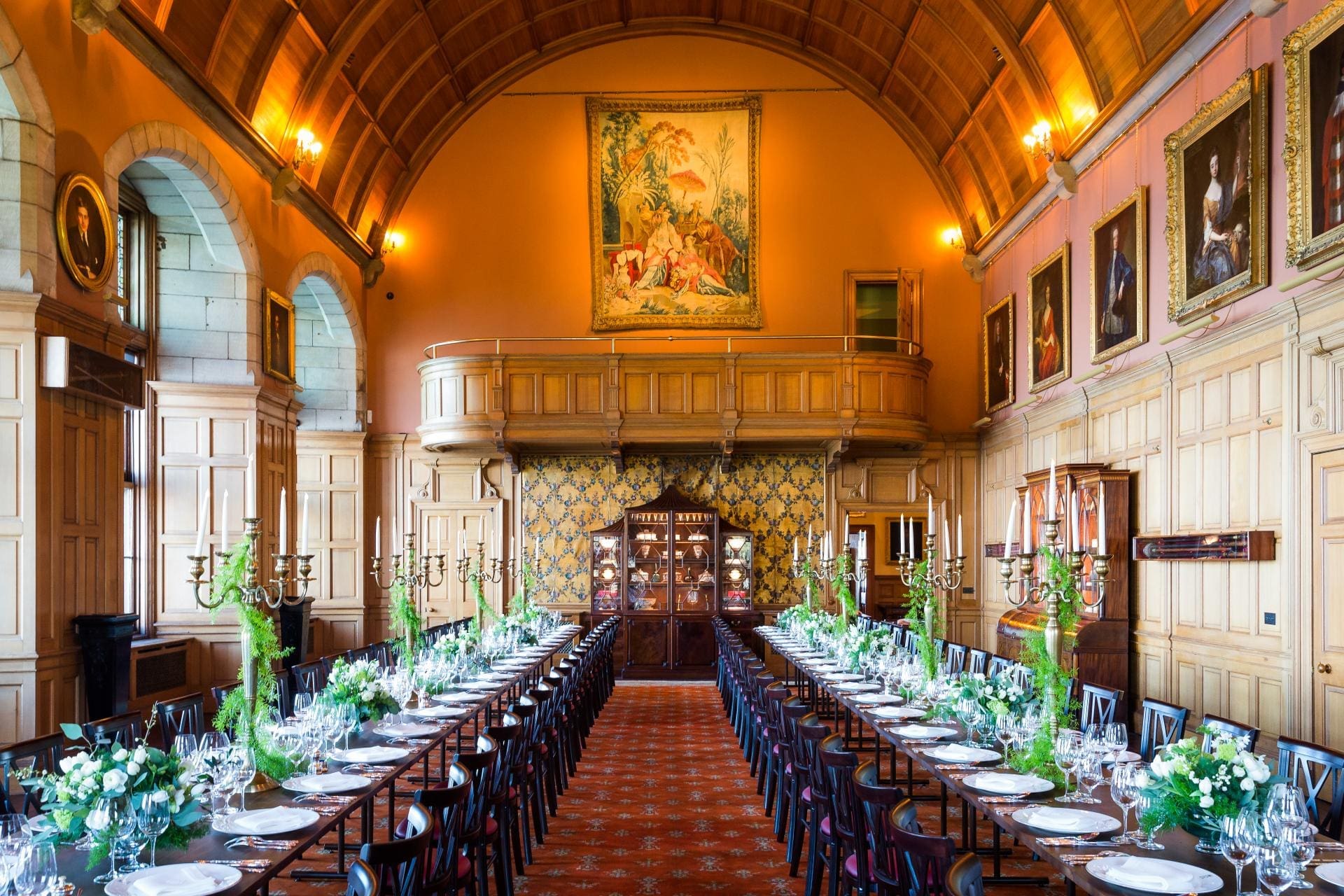 The next stage is to launch weddings at Rosebery House and Steading, just south of Edinburgh. "It's a farm complex with three cottages next to a big stately home which has a chapel in the garden and can fit 120 people," he says. "Here is where you're going to have the kind of wedding that's an absolute belter — while if you have a wedding at Barnbougle Castle, it's a lot more restrained." He also plans to introduce a luxury holiday offering on the estates. "The future is that you'll be able to rent a cottage on your own private beach," he says, pointing out a former fisherman's house, a few minutes from the castle, which stands in peaceful solitude on the coast.
"The estate used to be supported by agriculture and forestry. While we still do have some commercial farming and sheep farming, we don't need the manpower anymore. Farming is much more efficient now, and requires fewer people, so that has freed up a lot of houses."
Some of these have already been turned into commercial and office plots. There's also a variety of "weird and wonderful" shops selling motorbikes, kilts and gothic gifts, and a pub, the Hawes Inn, where Scottish author Robert Louis Stevenson famously wrote part of the book Kidnapped.
But above all so far, art has been the saving grace of the Rosebery Estate — and many other family-run stately homes across Britain. Through his role as chairman of Sotheby's in the UK, where he looks after stately homes and historical collections throughout Britain, Lord Dalmeny has learnt how to maximise the potential of his family's collection.
"The thing about historic collections is that the value of the art doesn't bring income, but it can balloon rapidly in capital terms, so you can find that the value of your art is actually much more significant as a part of your overall wealth than perhaps it was at the time when it was just decoration," he says. "Sometimes you find something in one of these houses which, because of changing tastes, is now incredibly valuable and can be sold to pay for the roof or a wedding, and so on. It's about planning for the future and building up a war chest. The repair of a stately home is rather costly, and if you don't have the funds in place, you could find yourself unable to start something at a time when you might have an emergency on your hands."
Strategies such as this can put a halt to the nationalisation of stately homes. "There was this period where everyone thought stately homes were just moving into the National Trust or to be looked after by the state, but that's actually not that case. Equally, it's no longer the case that just because a family's inherited a big stately home they're going to carry on living in a cold, draughty, uninhabitable house," he says.
"Maybe 30 years ago, the contents of a house might be worth £5m, now it might be worth £10m, but half of that might be a unique Islamic object that you find in a cupboard or a particular type of painting which has really increased in value. Often, rather than selling the whole contents, I go through someone's collection, with the right experts, and identify things whose value is disproportionate, which could make such a massive difference to the future of the estate."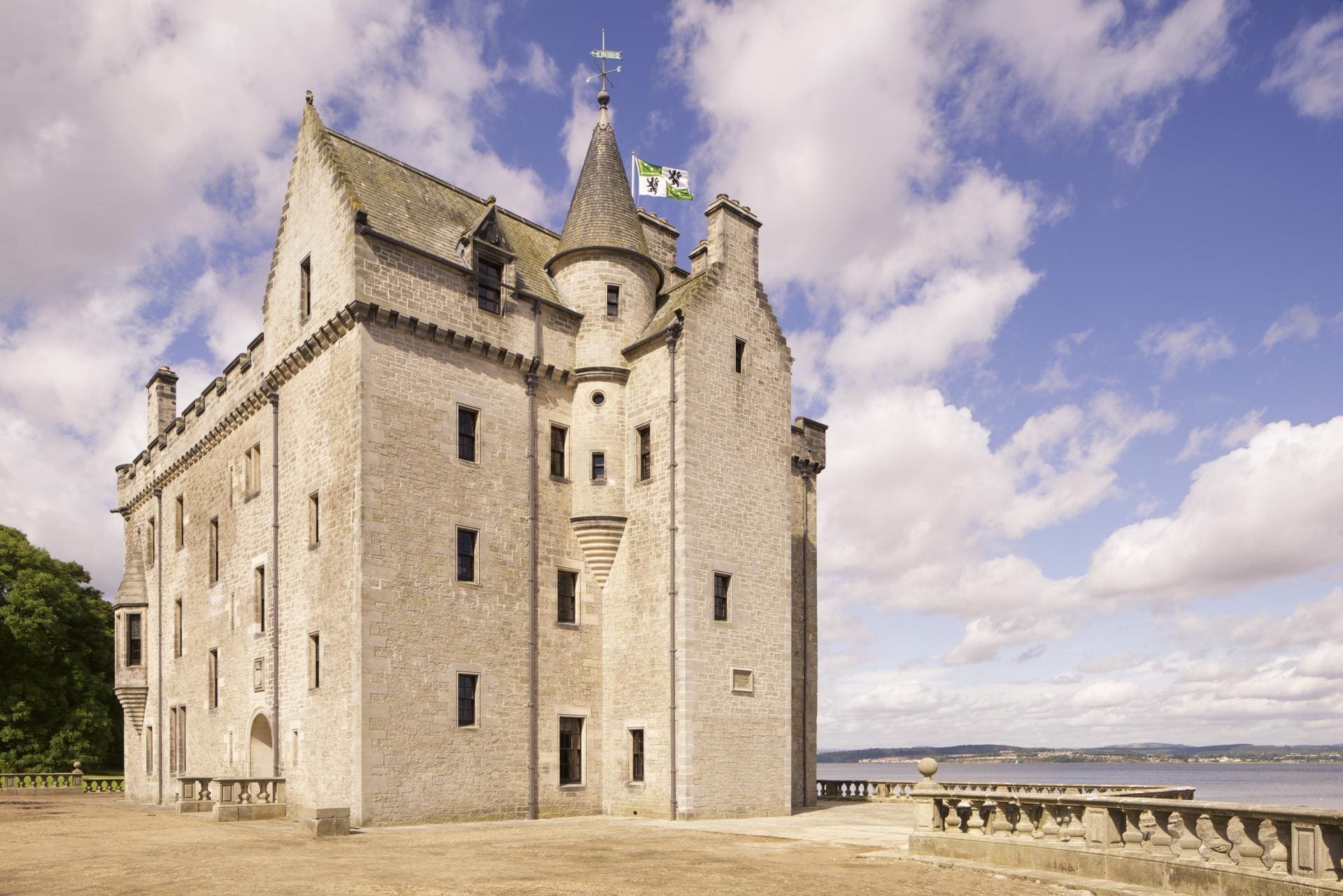 In 2014, Lord Dalmeny sold a prized family heirloom, the painting Rome, From Mount Aventine by J.M.W. Turner, for £30.3m to fund restoration work on Dalmeny House — a "difficult" decision for the greater good of the estate. He's also worked with many of the country's most powerful families. He helped the Duke of Devonshire auction a rare Raphael drawing to fund the care of Chatsworth House's contemporary art collection, while at the estate of the Duke of Northumberland, the Sotheby's experts uncovered what appeared to be a plaster statue that wasn't deemed particularly valuable, but turned out to be an ancient Roman antiquity. It fetched £9.3m at auction.
While such works could be considered an emotional loss to a family, Lord Dalmeny says that changing tastes often mean that's not the case. "We're living in an era of contemporary art. The level to which people are prepared to be interested in things purely because they're old is limited. People like to mix things up," he says. "I think we're also living in an era when people are informal in the way they live — living in a stately home with a kitchen half a mile away down a corridor with cooks is no longer cool. People want to live with their families; they don't want to live with furniture that can't be exposed to heat — in our drawing-room, we can't turn the heating on because all the French furniture would seize up and be damaged."
So, what of the future of the stately home as we know it? The next generation of owners have a huge undertaking on their hands, but Lord Dalmeny believes they're already beginning to put their personal stamp on their estates, whether that's through art or purpose. "Living on an estate like this is a privilege. Looking after it is a responsibility and passing it on for future generations of my family and those who live, work and visit here is my goal."