Step inside the Primrose Hill home that inspired Disney's One Hundred and One Dalmatians
Situated on Albert Terrace in North London, the eight-bedroom pink stucco townhouse served as the inspiration for Dodie Smith's famous novel
Of all the animations Walt Disney has produced over the years, One Hundred and One Dalmatians and Peter Pan are fondly remembered for their charming depictions of London. In the 1956 novel by Dodie Smith, dalmatians Pongo and Perdita live with their owners Roger and Anita in a 'modest but pretty' Victorian house on the Outer Circle of Regents Park – the author lived in nearby Dorset Square with her nine dalmatians, one of which was named Pongo. Supposedly, Smith got the story of Cruella de Vil's menacing scheme to abduct dogs after she attended a dinner party, during which a guest remarked how her dalmatians would 'make a lovely fur coat.' The rest, as they say, is history.
The house in which Roger and Anita Dearly live is thought by researchers to be modelled on the below Albert Terrace mansion, which is now available to buy for the first time in almost 40 years. When the book was first published in 1956, the edition had a pink cover with illustrations by Janet and Anne Johnstone showing a semi-detached house with a pillared entrance portico and glass panelled front door with a classic drawing-room. Bill Peet, who was Disney's storyboarder at the time, was influenced by the illustrations of the book to create the iconic scenes in the landmark 1961 animation.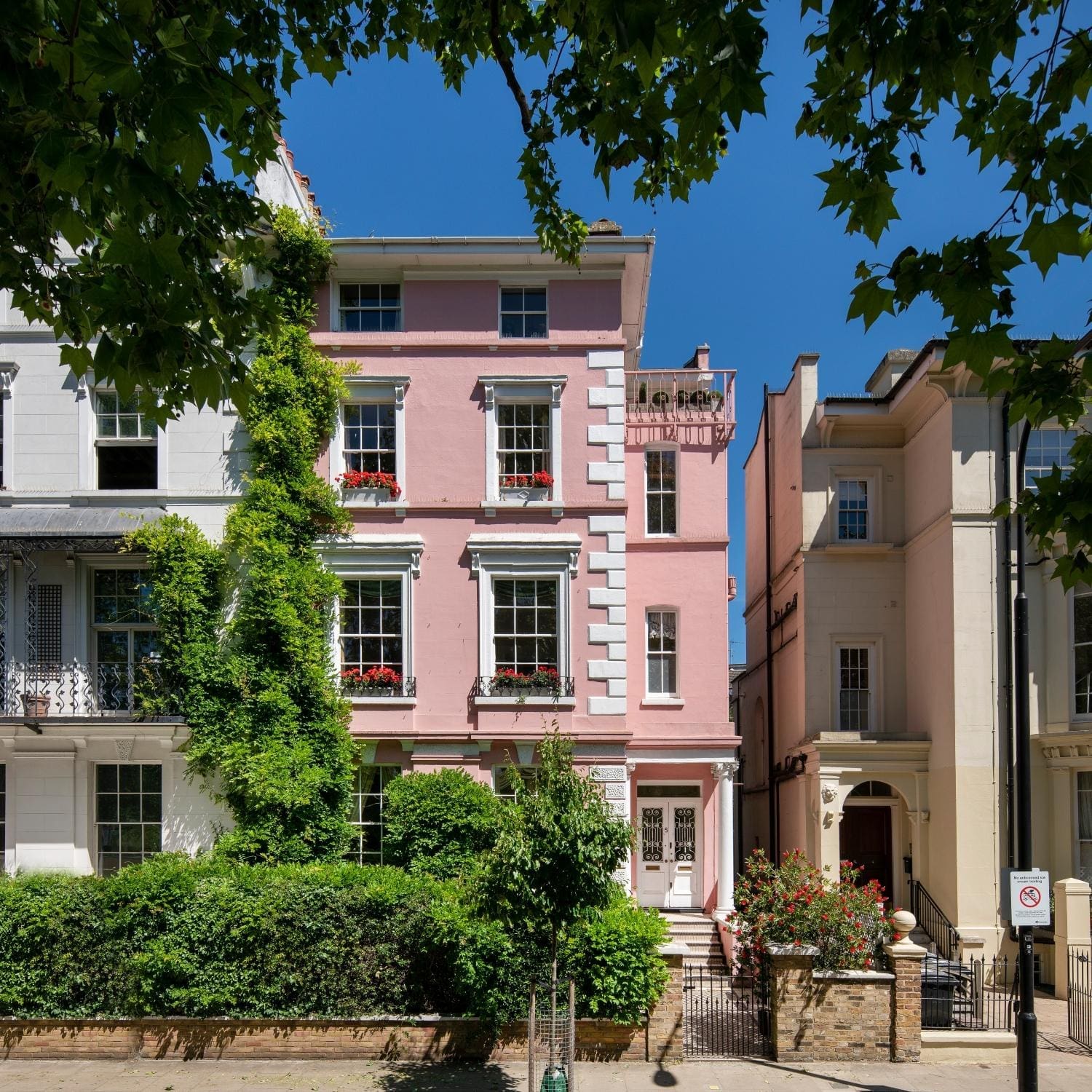 Like many stately Victorian houses of the time, the house was built to accommodate domestic staff – not dissimilar to the Dearly household, where Nanny Cook resides and dotes over the pooches. Comprising of four floors and a roof terrace (where Pungo and Perdita would snuggle under the moonlight) the eight-bedroom family home has wonderful views onto Primrose Hill Park, the location of the iconic 'twilight bark' scene of the Disney classic.
The house on Albert Terrace is for sale for £8,950,000, beauchamp.com