Pick your perfect wedding shoes with Crockett & Jones
Don't underestimate the importance of shoes when it comes to making a statement on your big day
If you're in the throes of planning a wedding, you'll more than likely have a never-ending to-do list. Table plan? Sort that out nearer the time. Invitations? Tick that off pronto. Suit? Head to Savile Row, of course. Shoes? Well, you probably haven't even thought about them yet.
While your ideal wedding footwear may be at the bottom of your priority list, allow us to explain why that's a crucial mistake. Think about it: is there ever a day when ensuring you're suitably (and comfortably) shod is more important? From gliding your way down the aisle on leather soles, to ankle support for steadying shaking knees during your speech and, of course, hitting the dancefloor in style — this is not the time to be battling with blisters or subpar construction.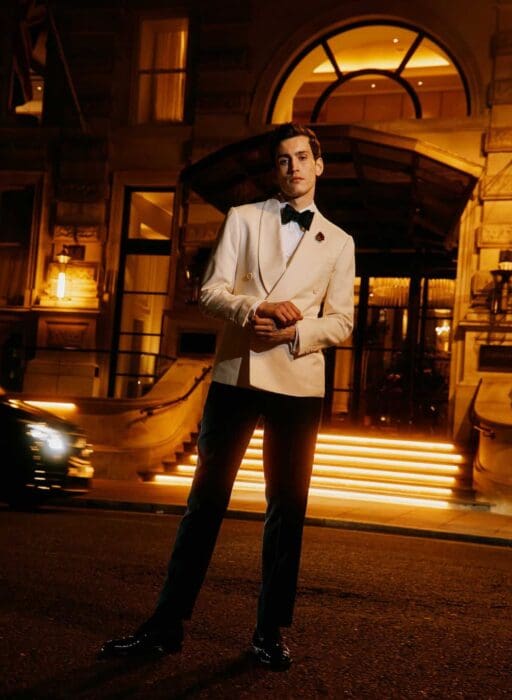 And, while practicality is important, fashion is too. Whether you're after a classic loafer for your summer soirée or desire something more lavish for your autumnal nuptials, heritage Northampton shoemaker Crockett & Jones has a vast range of styles to complement your wedding style. Allow us to present some of our favourites…
Lion Rampant Velvet Slipper
Looking for something to add a little statement to a plain suit? This embroidered slipper will certainly do the trick. Crafted in plush black velvet with sturdy leather soles, the satin-quilted lining provides a soft cushion for feet all day long. Intricate gold beading takes centre stage on this velvet slipper, with a bold lion motif picked out in a fine filament of gold wire, which has been wound into the velvet by hand. A real showstopper, if you ask us.
Overton in Black Patent
Going the whole hog in full black tie? Good for you. Add a traditional finishing touch to your elegant suit with Crockett & Jones' Overton brogues. This plain fronted dress shoe works perfectly for both formal business and smart casual wear too, so its use is not just limited to your big day — and it's this timeless versatility that has made it one of Crockett & Jones' bestsellers. It's the shoe your top hat and tails deserve.
Kensington slipper in Black Calf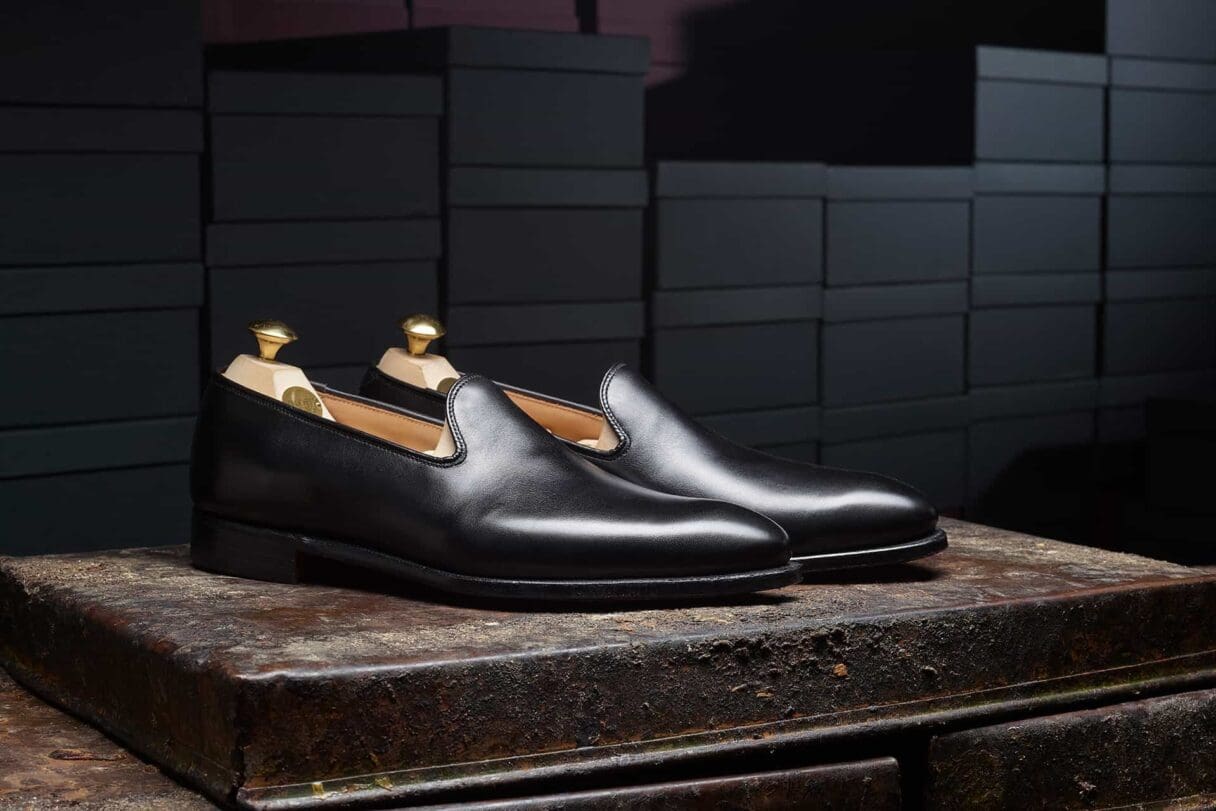 Made from the finest black calf leather, the Kensington is an Albert slipper with a plain front, making it a top choice for those who don't want to detract from the all-important suit. With a clean finish and rounded toes, the simple loafer would work for all seasonal celebrations, ranging from your big day to the races, dinner parties and beyond. Think of these as a wardrobe staple: if it's bang for your buck you're after we have no doubt you'll be reaching for them time and time again.
Visit crockettandjones.com