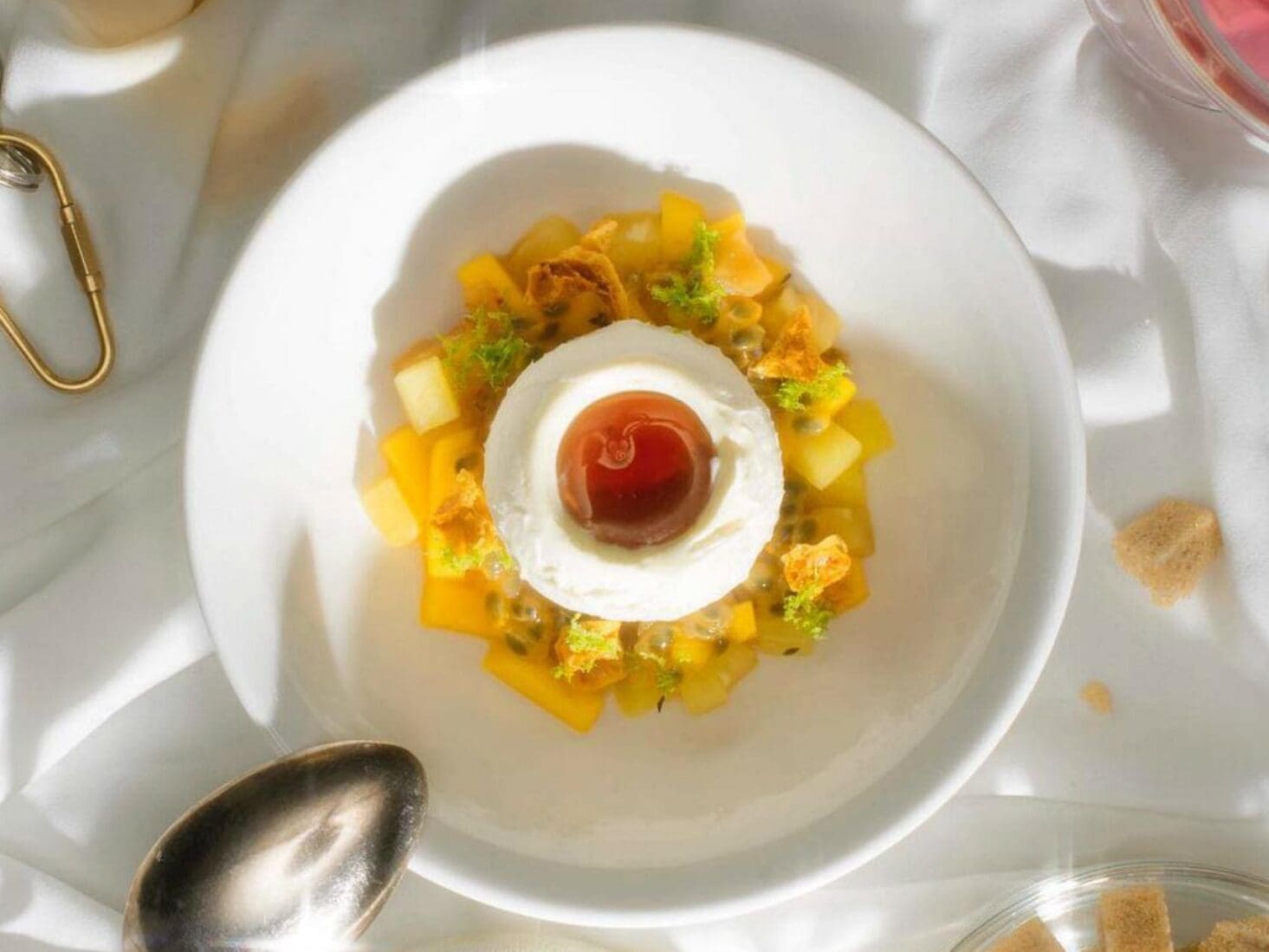 7 Glorious Things To Do In London This Weekend (30-31 March 2019)
What's on in London this weekend (30-31 March 2019)
For Mother's Day pop-ups, head HERE
The EY Exhibition: Van Gogh & Britain at Tate Britain, Westminster (All Weekend)
A major new retrospective at Tate Britain explores Dutch artist Vincent Van Gogh's lesser-known love of Britain, and how British art and literature informed his work. The world-famous Sunflowers masterpiece, which has only left the National Gallery three times in over a century, is on loan for the exhibition
Vincent van Gogh (1853 – 1890) Sunflowers 1888, Oil paint on canvas © The National Gallery, London/ Bought, Courtauld Fund, 1924
Date: 27 March-11 August Time: 10am-6pm Price: £22 Location: Tate Britain, Millbank, SW1P 4RG Closest Station: Pimlico
Website: tate.org.uk
Jo Malone Immersive Experience, Holborn (Saturday)
Step inside the fragrant world of Jo Malone this weekend. The British perfumer is hosting a Blossom Daze exhibition in Holborn to celebrate the launch of a new line of blossom fragrances. Immerse yourself in fresh blooms, vivid colour and exhilarating scent, alongside video projections and a pop-up Blossom Bar. You can also join workshops on marbling, create your own floral crown or partake in a perfumer masterclasses.
Date: 29-30 March Time: 1pm-7pm Price: Free entry Location: Victoria House Bloomsbury Square WC1B 4DA Closest Station: Holborn
Website: eventbrite.co.uk
Earth Hour: Dine in the Dark at Brasserie of Light, Marylebone (Saturday)
Earth Hour – a worldwide movement created by the WWF – takes place this Saturday. The annual event encourages people to turn off electric lights for an hour, from 8.30pm to 9.30pm, as a symbol of commitment to the planet. Selfridges' Martin Brudnizki-designed restaurant, Brasserie of Light, is honouring Earth Hour with a special, one-off, dining in the dark experience. For one hour, all the lights in the restaurant will be switched off and dinner will be served by candlelight. The immersive experience will be enhanced by live music and LED ballerinas.
Date: 30 March Time: 8.30pm-9.30pm Location: Brasserie of Light, Selfridges, 400 Oxford Street, W1A 1AB Closest Station: Bond Street Website: brasserie-of-light.co.uk
Website: londoncoffeefestival.com
Ace Hotel's Last Sunday Brunch, Shoreditch (Sunday)
Last Sunday Brunch is a new brunch concept from Ace Hotel London, created in partnership with Alex Paganelli, renowned for his experimental supper clubs under the moniker Dead Hungry. Taking place every Sunday atop the five-star hotel's rooftop in Shoreditch, a three-course menu starts with a cherry and almond brioche and an espresso martini, followed by either scrambled eggs or ackee fruit with chilli, served with shoestring fries and a seaweed-infused Bloody Mary. A roasted pineapple and mango salad with vanilla cream, pineapple caramel and a thyme biscuit, alongside a refreshing pineapple le grand fizz, will complete the brunch.
Date: Sundays from 31 March Time: 11am-1pm Price: £35 Location: Ace Hotel London, 100 Shoreditch High St, E1 6JQ Closest Station: Shoreditch High Street Website: eventbrite.co.uk
London's First Living Bar at B&H Garden Room, Leicester Square (all weekend)
Handpick your own cocktail botanicals this weekend at the new Living Bar at B&H Garden Room, the sky-high sister restaurant to Bourne & Hollingsworth in Clerkenwell. Pluck the likes of lavender, mint, basil, rose petals and orange blossom, which can be used to enhance vodka and soda serves, shaken by expert bartenders. To celebrate the launch, B&H Garden Room is offering a complimentary cocktail at the Living Bar for the first 100 bookings.
Date: From 28 March Time: 7am-12am/11.30pm on Sundays Location: 10th Floor, Above Assembly Hotel, 27-31 Charing Cross Road, WC2H 0LS Closest Station: Charring Cross
Website: bandhgardenroom.com
Romeo and Juliet at the Royal Opera House, Covent Garden (all weekend)
Shakespeare's star-crossed lovers return to the stage this week as Kenneth Macmillan's ballet masterpiece opens at the Royal Opera House. The tragedy has been reimagined by choreographer Macmillan, with a dramatic score by Sergey Prokofiev. The Royal Ballet first performed Romeo and Juliet in Covent Garden in 1965, where it received 43 curtain calls and almost forty minutes of applause. The ballet has been at the heart of the Company's repertory ever since, with more than 400 performances.
Matthew Ball as Romeo, Yasmine Naghdi as Juliet ©ROH, 2015. Photographed by Alice Pennefather
Date: 26 March-11 June Time: Varies Price: From £8 Location: Royal Opera House, Bow St, Covent Garden, WC2E 9DD Closest Station: Covent Garden
Website: roh.org.uk
The London Coffee Festival, Shoreditch (all weekend)
Give this weekend a caffeinated kick at the annual London Coffee Festival, held at the Old Truman Brewery in Shoreditch. The festival – now in its ninth year – brings coffee-chains, start-ups and industry pioneers, including Joe & The Juice and Batch Organics, together for a weekend of tastings, industry talks, artisan workshops, while showcasing from world-class baristas. Start with a flat white and finish with an espresso martini or three.
Date: 25-31 March Time: Varies Price: From £14.50 (Adults), £5.50 (Under 17s) Location: Old Truman Brewery, Brick Lane, E1 6QR Closest Station: Liverpool Street
Website: londoncoffeefestival.com