7 Wonderful Things To Do This Weekend in London (24-26 May 2019)
What's on in London this weekend (24-26 May 2019)
RHS Chelsea Flower Show, Chelsea (all week)
The world-famous RHS Chelsea Flower Show returns this week for a four-day floral extravaganza in the Royal Hospital Gardens. Anticipated highlights this year include a garden designed by the Duchess of Cambridge and a two-level, immersive display by IKEA and Tom Dixon. This jolly, Panama hat-packed day out is supported by pop-up shops, food and drink offerings and a Jardin Blanc hospitality space.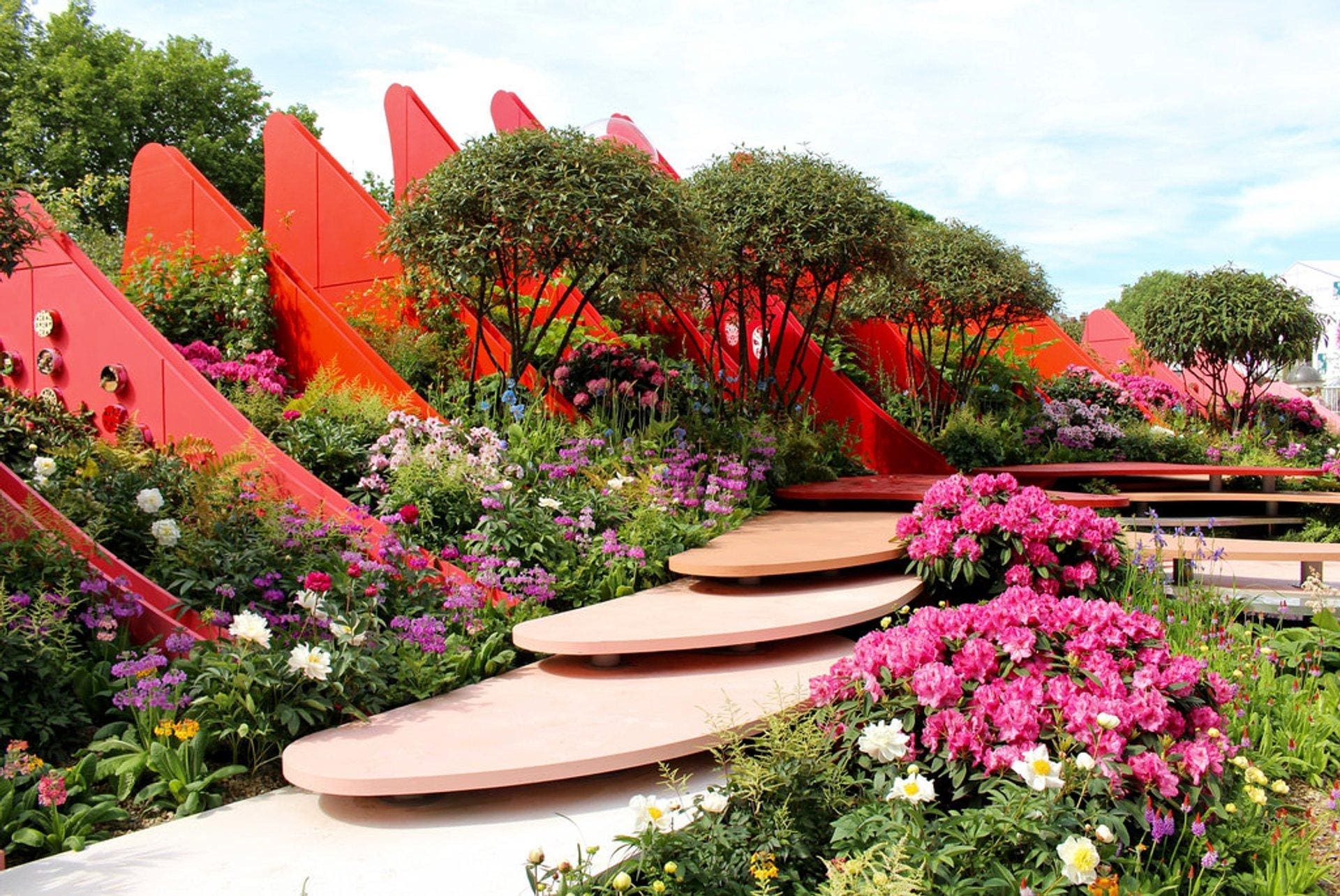 Date: 21-25 May Time: 8am-8pm/5.30pm on Saturday Price: from £38 Location: London Gate Royal Hospital Road, Royal Hospital Chelsea, SW3 4SR Closest Station: Sloane Square
Website: rhs.org.uk
Chelsea in Bloom (all week)
In celebration of Chelsea Flower Show, the retailers of Chelsea decadently dress up their storefronts with whimsical and imaginative floral installations, which are every bit as impressive as the main event. Record numbers of shops, restaurants and hotels are participating this year, embracing the theme of Under the Sea. Expect aquatic sculptures, floral waves and any number of surprises, supported by in-store promotions and a hearty dose of springtime cheer. The festivities spread into Belgravia, where The Hari hotel and Peggy Porschen are taking part under a separate theme of The Language of Flowers.
Date: 21-25 May Price: Free Location: Chelsea, SW3 Closest Station: Sloane Square
Website: chelseainbloom.co.uk
Petersham Nurseries Celebrates 1st Anniversary, Covent Garden (from Friday)
Petersham Nurseries Covent Garden is celebrating one year since opening with the Floral Court Festival: a four-day celebration of live music, workshops and al fresco feasting across the venue, kicking off with a complimentary birthday cocktail from La Goccia Bar for the first 100 guests.
On Saturday, fitness specialists LuluLemon will co-host a yoga brunch with Nutritionist Rhitrition and movement coach Kim Hartwell. Further events and workshops taking place throughout the weekend include pasta masterclasses; floristry workshops; bottomless brunch and a Neal's Yard Remedies Workshop, where attendees can blend a bespoke facial oil. On the final day, the Courtyard will be transformed into a market square, hosting a selection of Petersham Nurseries' suppliers to a backdrop of music and an all-day La Goccia grill.
Date: 24-27 May Price: Free to visit Location: Floral Court, Covent Garden, WC2E 9DS Closest Station: Covent Garden
Website: petershamnurseries.com
Zero Waste Sunday Lunches at Kanishka, Mayfair (Sunday)
From 26th May, Mayfair's Kanishka restaurant will host a three-course lunch with Chef Atul Kochhar to raise money for Great Ormond Street Children's Hospital on every last Sunday of the month. Atul's dishes will be freshly prepared using off-cuts from Kanishka and a zero waste food policy. Created with dazzling flavours and Atul's signature flair, the delicious meals will be carefully vacuum packed and frozen before being lovingly presented at Atul's Zero Waste Sunday lunches. As well as helping to support the deserving charity, the lunches will also contribute to the important efforts towards sustainable living and eating.
Date: From 26 May Price: £25 per person Location: Kanishka, Mayfair, W1S 2QH Closest Station: Oxford Circus
Website: eventbrite.co.uk
English Wine Week, throughout London (all week)
A host of special events are taking place across London in celebration of English Wine Week, including a five-course dinner cruise at floating restaurant London Shell Co and an intimate evening of English wine tasting at Ormer in Mayfair. You can also head further afield and enjoy a VIP tour at one of 200 vineyards open to visitors this week, including Hattingley Valley (pictured below). Keep updated on events near you with the English Wine Week events calendar.
Date: 25 May-2 June Location: Various
Website: winegb.co.uk
Leonardo Da Vinci: A Life in Drawing at The Queen's Gallery
To mark the 500th anniversary of the death of one of the greatest artists in history, 144 of Leonardo Da Vinci's drawings were displayed across 12 exhibitions, which took place simultaneously across the UK. This weekend brings all of Va Vinci's works together at The Queen's Gallery for the largest exhibition of Leonardo's work in 65 years. The astonishing array of drawings includes his earliest dated drawing Studies of Water, The Head of Leda based on classical mythology, and A Star-of-Bethlehem and Other Plants (pictured below).
Date: 24 May-13 Oct Time: 10am-5.30pm Price: £13.50 (adult), £6.70 (child) Location: The Queen's Gallery, Buckingham Palace, SW1A 1AA Closest Station: Green Park
Website: rct.uk
Somewhere in the Enchanted Garden by Tessa Packard and Lyndsey Ingram, Chelsea (until Friday)
Renowned jeweller Tessa Packard and gallerist Lyndsey Ingram have joined forces to curate a glorious ten-day calendar of interactive events and workshops, all in the name of charity. Activities are split between Tessa Packard's impeccably curated showroom in Chelsea and Lyndsey Ingram's esteemed gallery in Mayfair, where an immersive allotment garden has been specially created. Try your hand at a polymer clay succulent workshop; compete in a nature-themed pub quiz; learn the art of decoupage and enjoy behind-the-scenes tours at the British Museum and National History Museum. The event is so-called after Tessa Packard's new 'Once Upon a Time in my Secret Garden' Jewellery collection, which refashions fauna and flora in beguiling verdigris and black rhodium brass.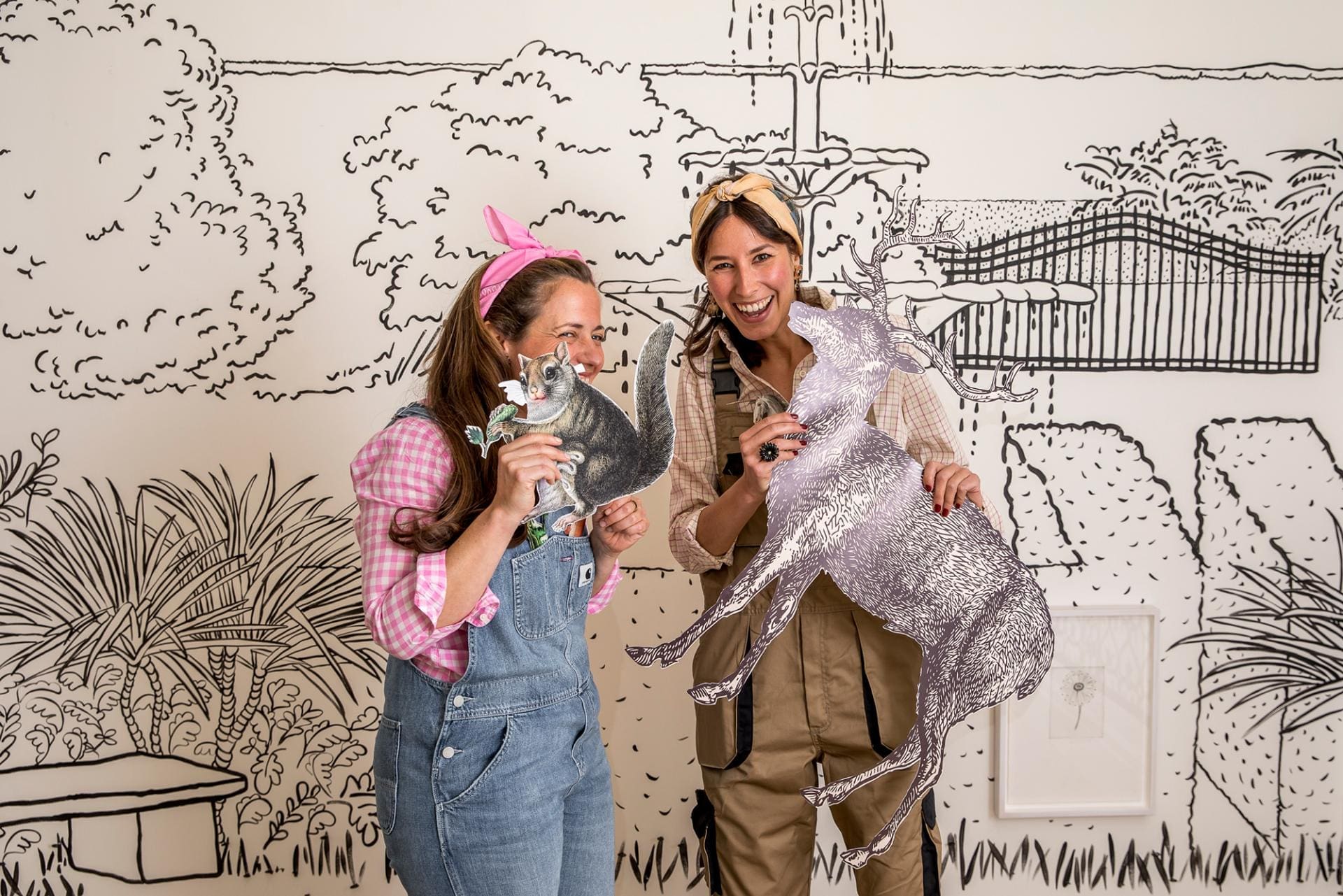 Date: 15-23 May Time: Visit the allotment garden Monday-Friday, 10am-5pm Location: Lyndsey Ingram Gallery, 20 Bourdon Street, London, WIK 3PL; Tessa Packard London, 15a St Ives Street, London, SW3 2ND Closest Station: Green Park / Sloane Street
Website: eventbrite.com