6 Glorious Things to do in London this Weekend (20-22 September 2019)
This weekend, step behind London's most prestigious, clandestine doors, follow in the footsteps of James Bond and enjoy a taste ofSt Barths in Knightsbridge
OpenHouse London, across London (all weekend)
Step inside the capital's most prestigious private residences this weekend at Open House London. Explore more than 800 buildings and spaces, which are normally closed to the public, including 10 Downing Street, The Old Bailey and many of the city's idyllic churches. Entry to all buildings included is free, but some may require a pre-booking.
Date: 21-22 September 2019 Time: Varies Price: Free
Website: openhouselondon.org.uk
Tim Walker's Wonderful Things at Victoria & Albert Museum, South Kensington (all weekend)
Immerse yourself in the whimsical, magical world of Tim Walker this weekend, as the largest-ever exhibition of the British photographer's work arrives at the V&A. The exhibit features more than 150 images, including ten new photographs inspired by the V&A's permanent collection. Walker's muses include Edie Campbell, Lily Cole and Stella Tennant, while the museum space has been curated by long-term collaborator Shona Heath to include immersive set designs, large-scale installations and film.
Date: 21 September 2019 – 8 March 2020 Time: 10am – 4.15pm/Friday 10am – 8.15pm Price: £15 Location: Victoria and Albert Museum, Cromwell Road, Knightsbridge, London SW7 2RL Closest Station: South Kensington
Website: vam.ac.uk
Star Wars: The Empire Strikes Back at Royal Albert Hall, South Kensington (all weekend)
Feel the force this weekend at the Royal Albert Hall. As part of the ongoing Films in concert series, a special screening of Star Wars: The Empire Strikes Back is accompanied by the Philharmonia Orchestra, with conductor Dirk Brosse. John Williams' iconic score is performed live on stage for a truly immersive experience.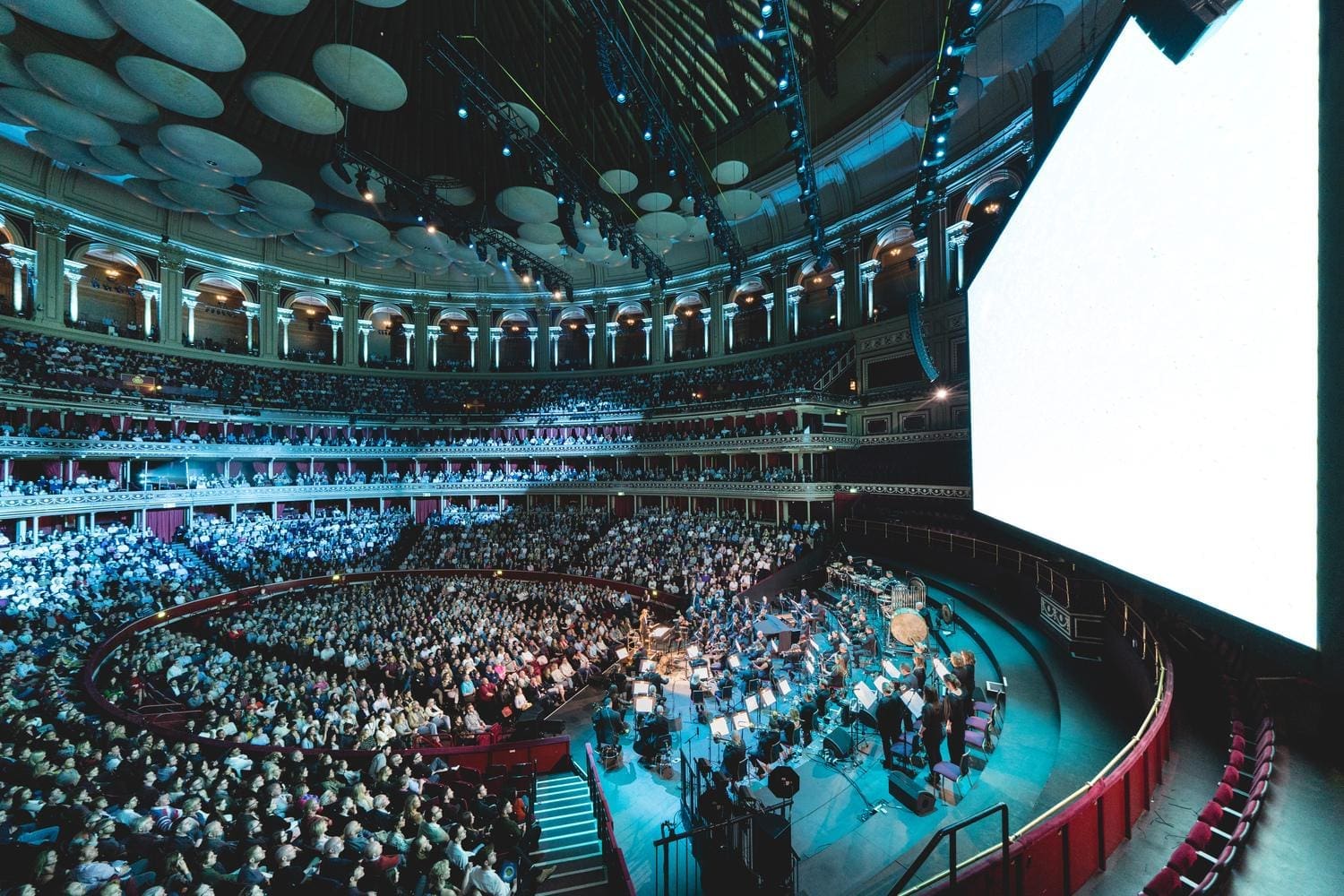 Date: 21 – 23 September 2019 Time: 1.30pm, 2.30pm, 6.30pm and 7.30pm Price: From £18 Location: Royal Albert Hall, Kensington Gore, South Kensington, London SW7 2AP Closest Station: South Kensington
Website: royalalberthall.com
James Bond and the Spies of Mayfair, Mayfair (Saturday)
Follow in the footsteps of Ian Fleming this weekend on a walking tour with Footprints of London, which revisits the James Bond creator's favourite haunts. Discover the iconic London locations that inspired 007, as well as learning about famous acts of espionage throughout history, from Russian spies to notorious escapees.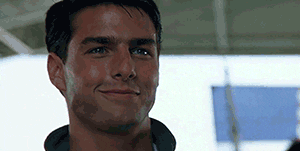 Date: 21 September 2019 Time: 2 – 3.30pm Price: From £9 Location: Marble Arch London W1K 7AA Closest Station: Bond Street
Website: eventbrite.co.uk
Eden Rock x The Lanesborough, Knightsbridge (all weekend)
The Lanesborough hotel is bringing St Barths to Knightsbridge this weekend for a three-week-long pop-up that transforms the Library Bar with a Caribbean twist. Guests can enjoy a signature Frozé drinks and bar snacks including sushi rolls and lobster nachos. £1 from each cocktail sold will be donated to the charity INE (Island Nature Experience), which played a crucial role in giving emergency help in St Barths after the devastation of Hurricane Irma, making it the perfect excuse to indulge in a tipple or three.
Date: 10 September – 2nd October 2019 Time: Mon to Sun 7am – 10.30am, 12pm – 2.30pm & 7pm – 10.30pm Location: Celeste Room, The Lanesborough Hotel, Hyde Park Corner, London SW1X 7TA Closest Station: Hyde Park Corner
Website: oetkercollection.com
Fresh: Contemporary Art Fair, Ascot (all weekend)
Venture further afield to Ascot this weekend for the Fresh Contemporary Art Fair, which brings together 53 leading galleries from across the UK. Peruse paintings, prints, sculpture and ornaments that range from £100-30,000, including work by Sir Peter Blake, Hockney, Hirst, Emin, Banksy, Warhol and McLean. The showcase is accompanied by a roster of talks, while Bonhams is also offering free valuations of contemporary art.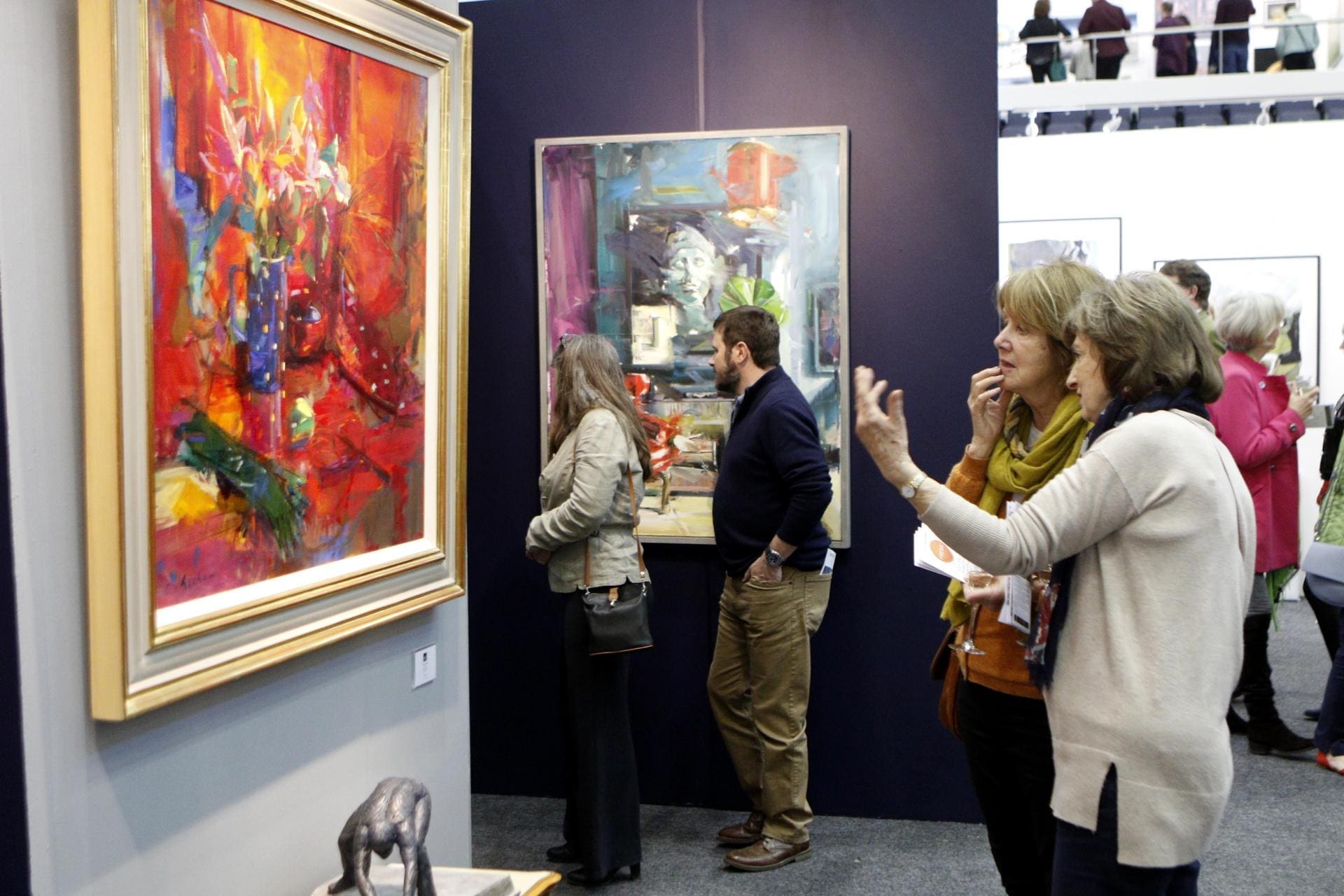 Date: 20 – 22 September 2019 Time: Fri and Sat 11am – 6pm, Sun 11am – 5pm Price: Fri free all day, Weekend tickets £6pp online or £8 on door Location: High Street, Ascot, Berkshire, SL5 7JX Closest Station: Ascot
Website: freshartfair.net
Rugby World Cup (all weekend)
The Rugby World Cup kicks off this Friday in Japan for six weeks of spirited sporting action, with 20 teams competing to get their hands on the Webb Ellis Cup. key games this weekend include Japan vs Russia on Friday; New Zealand vs South Africa on Saturday and England vs Tonga on Sunday. Get involved, download the official app and predict the winner.
Read More: Where to Watch the Rugby World Cup in London
Date: 20 September – 2 November 2019 Website: rugbyworldcup.com