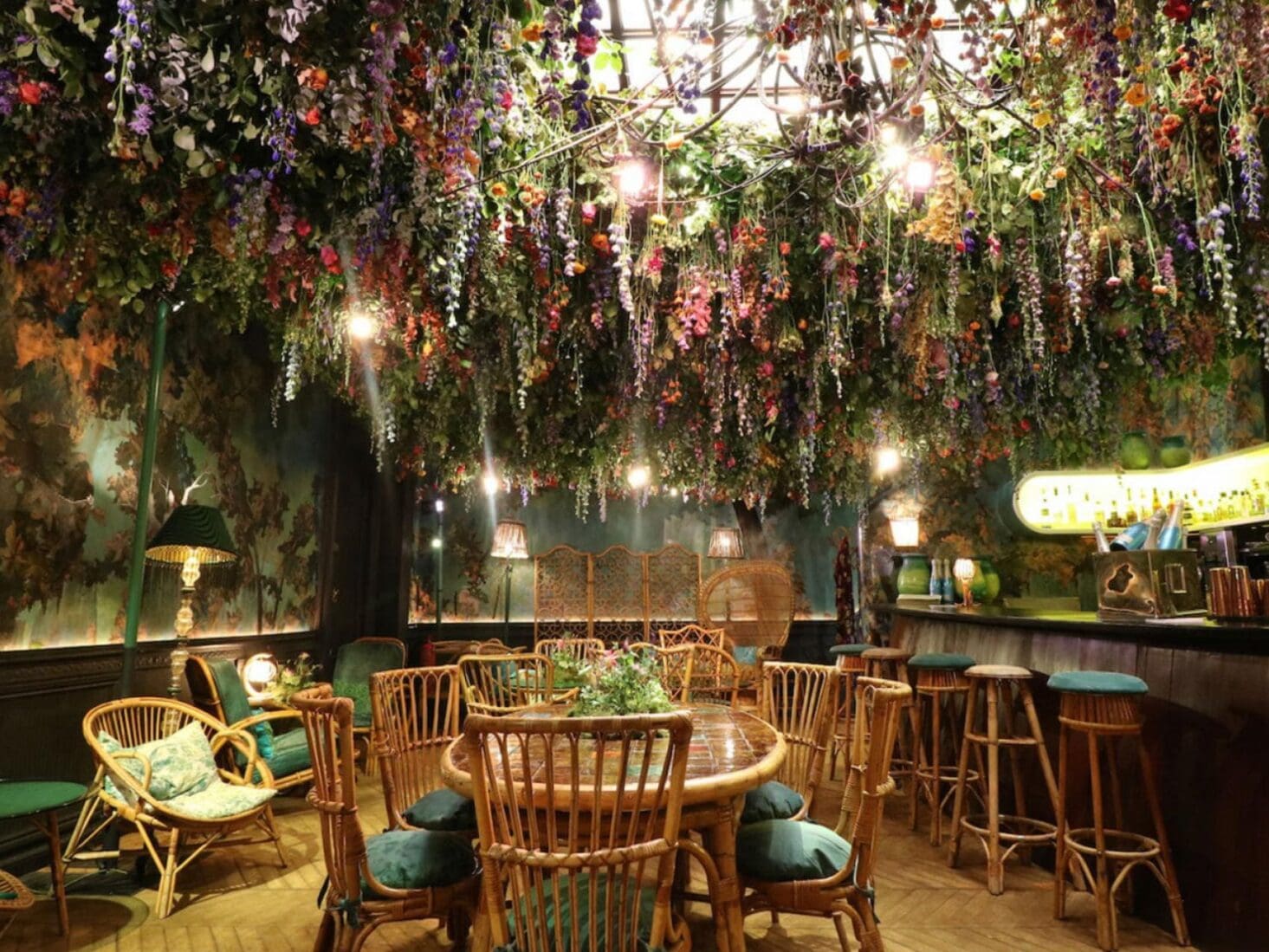 8 Glorious Things To Do In London This Weekend (18-19 May 2019)
London is abloom this week with wonderful things to do, from a spectacular floral showcase at Sketch to a weekend of creative activities with jeweller Tessa Packard and gallerist Lyndsey Ingram
Somewhere in the Enchanted Garden by Tessa Packard and Lyndsey Ingram, Chelsea (from Wednesday)
Renowned jeweller Tessa Packard and gallerist Lyndsey Ingram have joined forces to curate a glorious ten-day calendar of interactive events and workshops, all in the name of charity. Activities are split between Tessa Packard's impeccably curated showroom in Chelsea and Lyndsey Ingram's esteemed gallery in Mayfair, where an immersive allotment garden has been specially created. Members of the public are invited to contribute to growing the garden by donating £5 in exchange for a 'seed packet', which contains a flower or small animal to add to the central garden mural. The garden will then be re-installed in the playroom at the Honeypot House in Hampshire, a charitable home dedicated to improving the quality of life of disadvantaged children.
Try your hand at a polymer clay succulent workshop; compete in a nature-themed pub quiz; learn the art of decoupage and enjoy behind-the-scenes tours at the British Museum and National History Museum. The event is so-called after Tessa Packard's new 'Once Upon a Time in my Secret Garden' Jewellery collection, which refashions fauna and flora in beguiling verdigris and black rhodium brass.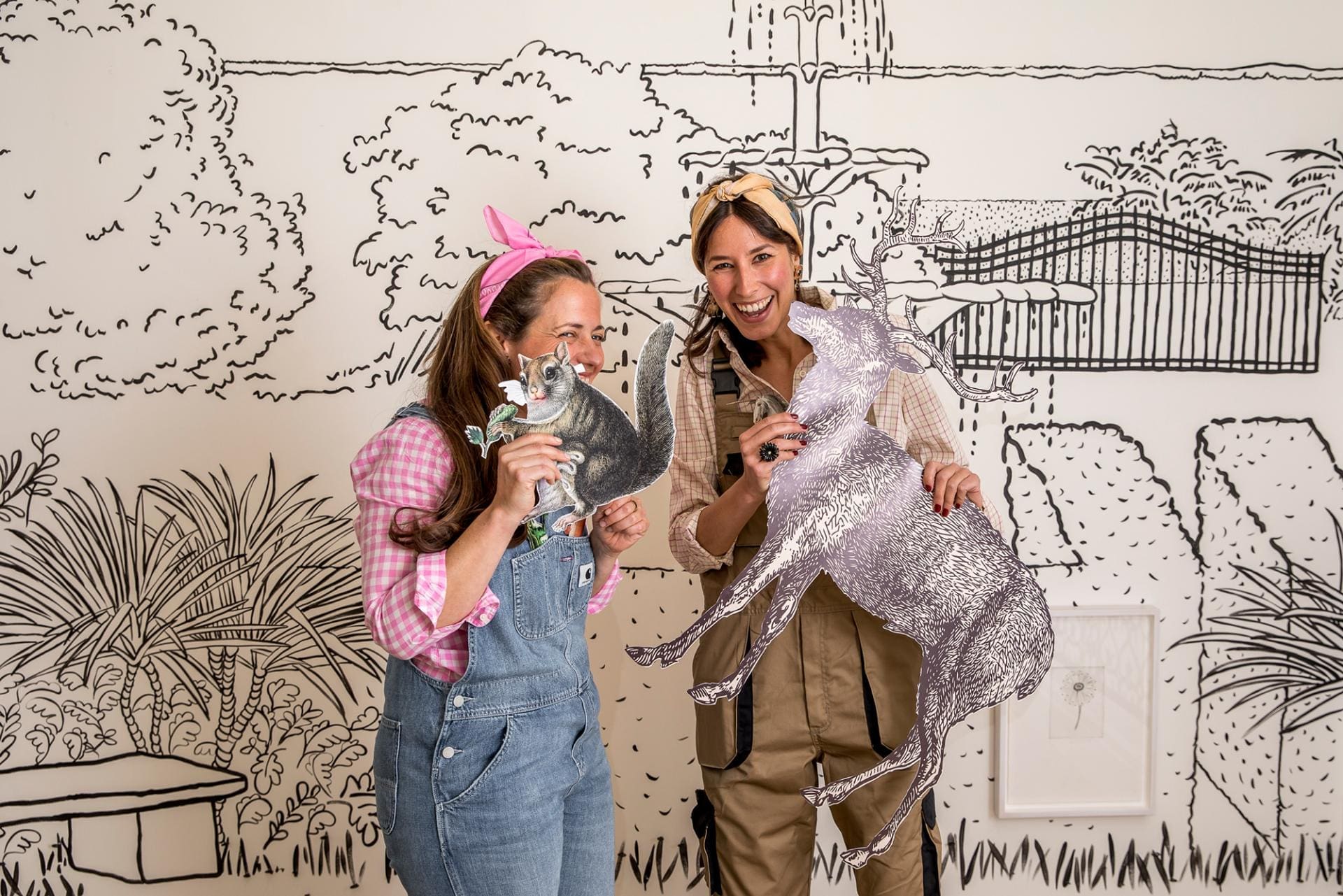 Tessa Packard and Lyndsey Ingram, the allotment garden in Mayfair
Date: 15-23 May Time: Visit the allotment garden Monday-Friday, 10am-5pm Location: Lyndsey Ingram Gallery, 20 Bourdon Street, London, WIK 3PL; Tessa Packard London, 15a St Ives Street, London, SW3 2ND Closest Station: Green Park / Sloane Street
Website: eventbrite.com
National Vegetarian Week, London (all week)
Lettuce help you celebrate National Vegetarian Week with our run-down of the best meat-free feasts in London. For casual dining, The Vurger Co. serves vegan burgers, shakes and sides (with outposts in Shoreditch and Canary Wharf), while Redemption Bar is London's leading alcohol-free bar, with a meat-free menu that doesn't scrimp on flavour (try the raw beetroot spaghetti with almond pesto). Further recommendations include vegetarian institution Mildred's, with outposts across London; Farmacy in Notting Hill and Wulf & Lamb on Pavilion Road in Chelsea. The Glass Room, London's restaurant on water that floats down the River Thames, has launched a vege-table package, which consists of a plant-based lunch or dinner combined with live entertainment, available this week only (£39 per person, more details here).
Date: 13-19 May
Website: nationalvegetarianweek.org
Mayfair Flower Show at Sketch, Mayfair (all week)
Ahead of Chelsea Flower Show next week, Sketch has unveiled a spectacular series of immersive floral installations throughout its dining rooms and bars, impressive enough to rival the main event. The entire restaurant is festooned with beguiling floral masterpieces – even the Instagram-famous bathroom pods have received a floral makeover by Carly Rogers Flowers with Insley & Nash. The Michelin-starred Lecture Room & Library will also be serving a set menu whilst the stunning Pink Room will host a flower-themed afternoon tea. Floral experts Rebel Rebel will also be hosting floral crown workshops.
Date: 15-27 May Time: 7am-11am without reservations, 11am-9pm if pre-reserved Location: Sketch, 9 Conduit St, Mayfair, W1S 2XG Closest Station: Oxford Circus
Website: sketch.london
Photo London at Somerset House, Strand (from Thursday)
Experience compelling contemporary photography from across the globe this weekend at Photo London. More than 100 galleries from 20 different countries come together for the world-renowned event, set in the historic courtyard of Somerset House. This year's Master of Photography is American snapper Stephen Shore, known for his candid shots of everyday life.
Date: 16-19 May Time: 12pm-6.30pm (weekends), 12pm-9pm (weekends) Price: From £27 for an adult, Under 12s free Location: Somerset House Strand, WC2R 1LA Closest Station: Temple
Website: photolondon.org
Open Air Theatre, Regent's Park (from Thursday)
Open Air Theatre returns to Regents Park this weekend for a summer of enchanting performances, hidden in threes. This year's line-up includes Shakespeare's A Midsummer Night's Dream, West End hit Evita, and the English National Opera's version of Hansel and Gretel. The 2019 summer series kickoffs with Pulitzer Prize-winning play, Our Town by Thornton Wilder; a tender story about life and love, and how we often let it pass us by.
Date: 16 May-27 September Time: Varies Price: From £25 Location: Regents Park, NW1 4NU Closest Station: Baker Street
Website: openairtheatre.com
Food: Bigger Than Plate at V&A, Knightsbridge (from Saturday)
The V&A unveils a mouthwatering new exhibition this weekend, Food:Bigger Than Plate. The food-filled showcase takes visitors on a sensory journey through the food cycle to explore how food is consumed and distributed in the modern era, while demonstrating how collective choices can lead to a more sustainable future. Food for thought indeed.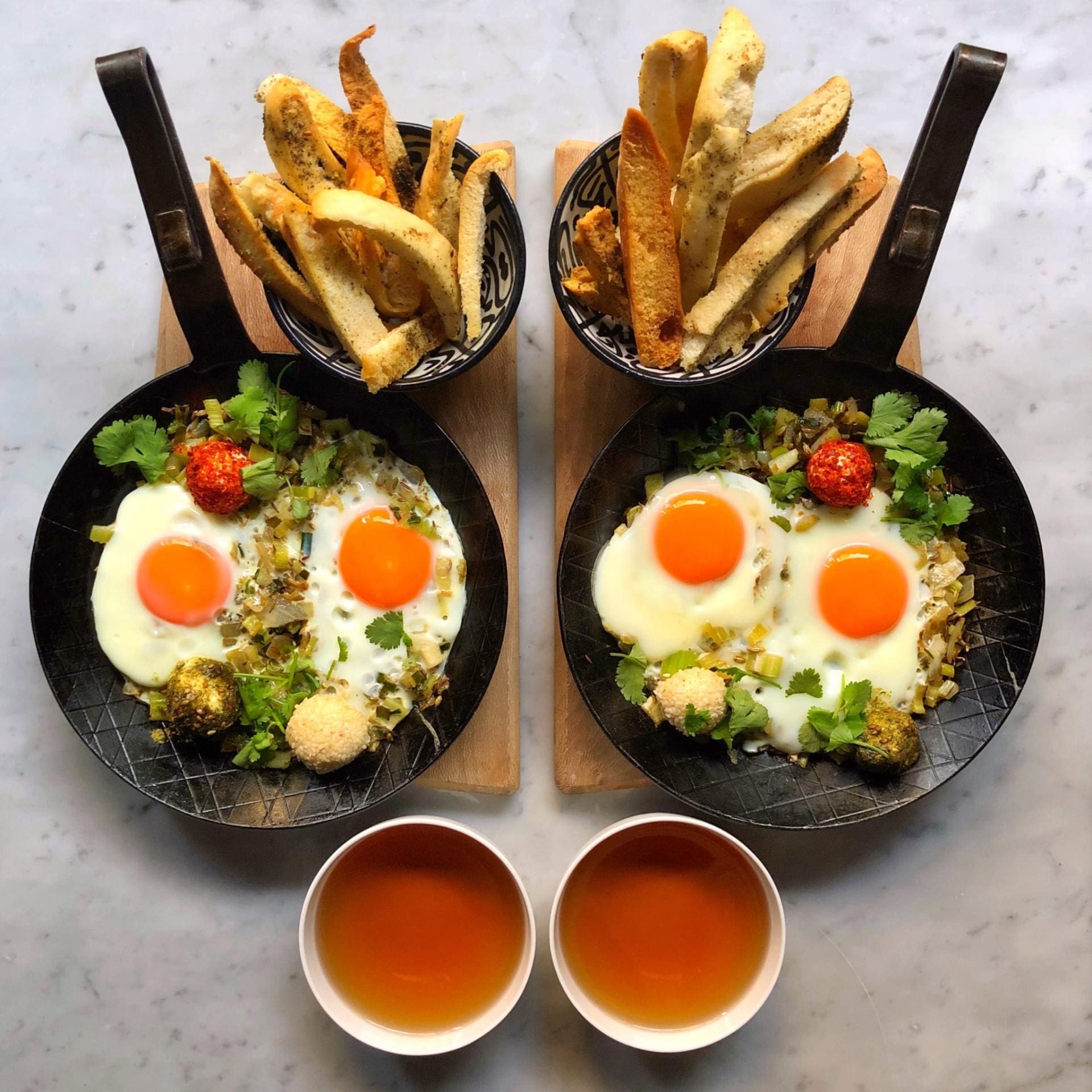 Date: 18 May-20 October Time: 10am-5.45pm/10pm on Fridays Price: £17 Location: Victoria and Albert Museum, Cromwell Rd, Knightsbridge, SW7 2RL Closest Station: South Kensington
Website: vam.ac.uk
Luxury Week at The Royal Exchange, Bank (until Saturday)
It's #LuxuryWeek at The Royal Exchange, the Athenian-inspired shopping arcade planted in London's financial heartland. Enjoy special offers, exclusive collections and one-off events from brands such as Jo Malone, Tom Davies and Tiffany & Co. Complimentary cocktails will also be on offer at the Fortnum and Mason courtyard bar and restaurant. The event closes on Saturday with live music by the Crystal Palace String Quartet from 12-5pm.
Date: 13-17 May Time: 7am-11pm Price: Free entry Location: Royal Exchange, EC3V 3LR Closest Station: Bank
Website: theroyalexchange.co.uk
Bob Bob Cité Opening, Bank (all weekend)
The much-anticipated second restaurant from the creators of Bob Bob Ricard opens this week, set in London's iconic Leadenhall Building (aka the Cheesegrater). Created with a dash of British eccentricity, Bob Bob Cité is decidedly more modern than the original Soho branch and has been designed with a generous budget. It is outfitted with 800 bespoke light fittings, created by Royal warrant-holders Dernier & Hamlyn, and features the restaurant group's famed 'press for champagne' buttons.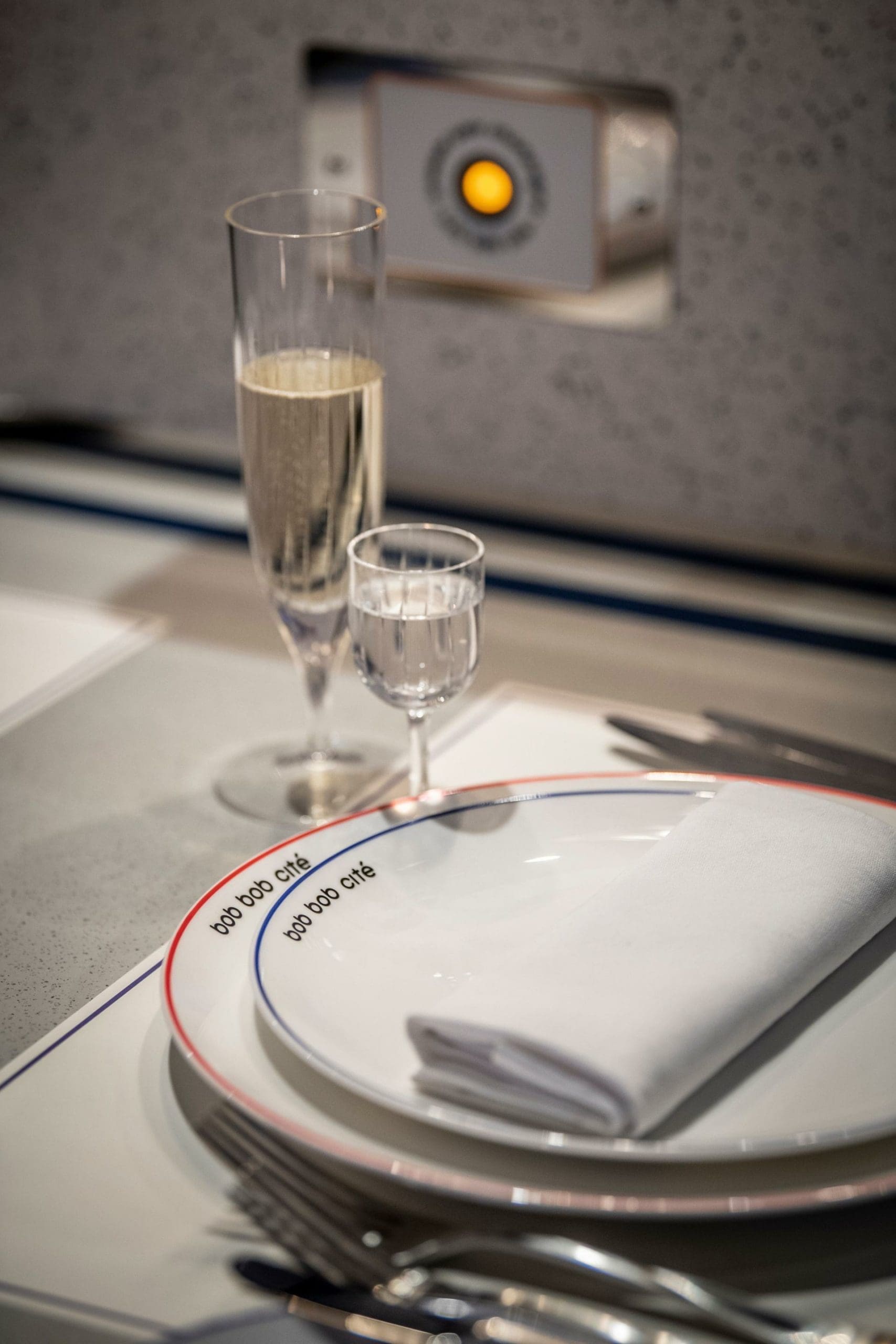 Date: From 10 May Location: Level 3, 122 Leadenhall Street, EC3V 4AB Closest Station: Bank
Website: bobbobcite.com