Designer Yinka Ilori on London, diversity and his uplifting new homeware collection
Having had much of his work cancelled due to the pandemic, artist and designer Yinka Ilori spent lockdown creating a debut range of homeware inspired by the theme of togetherness. Here, he discusses his love of
Where's home for you?
Home for me is between London and Lagos, but I live in Shepherd's Bush.
What inspired you to become a designer?
The love of storytelling, and connecting with people from different parts of the world. That was what got me into design. And also how you can recreate memories and create new memories when you experience design.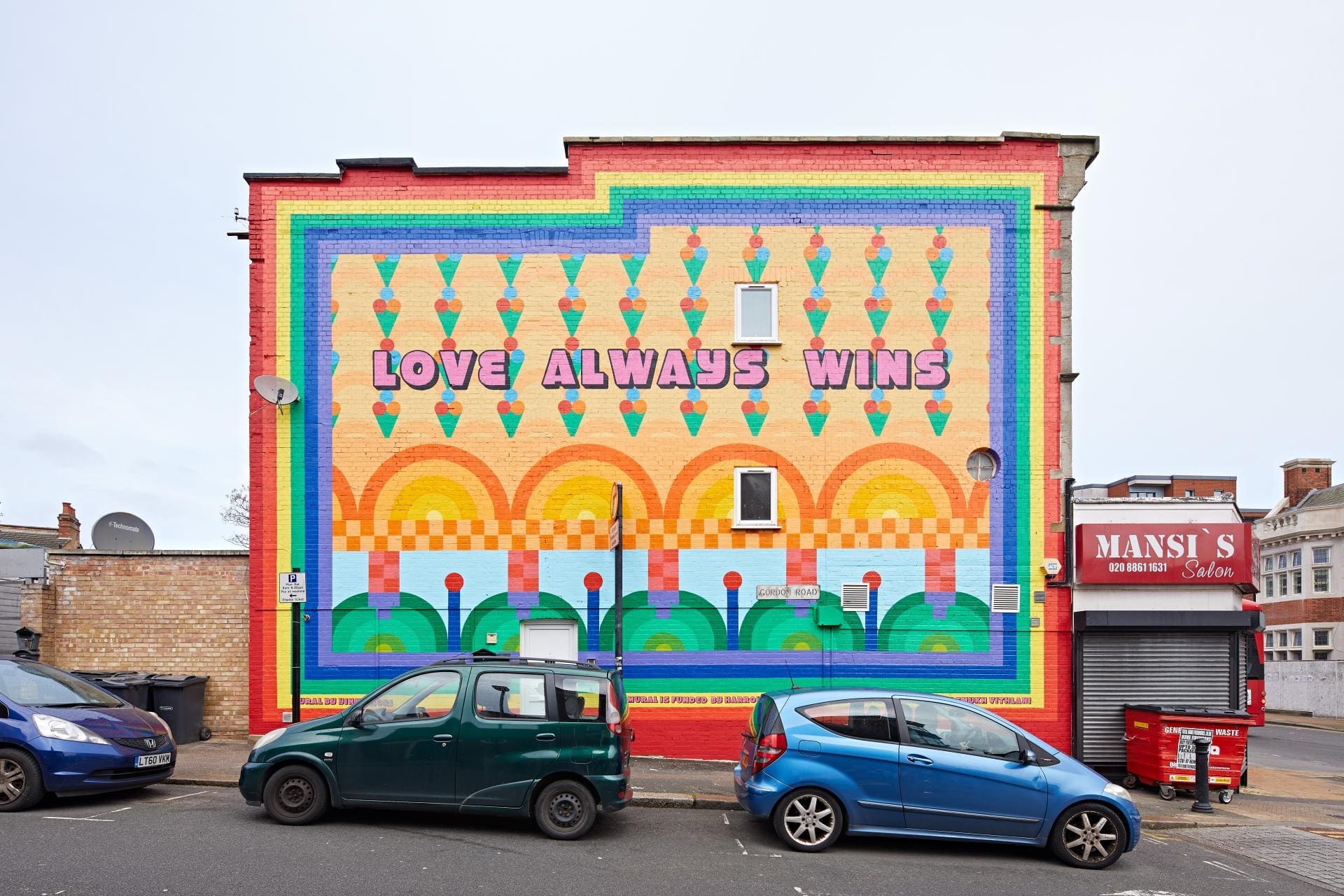 How does your Nigerian heritage influence your work?
It influences my work through my colour palette, my love of patterns and traditional Nigerian embellishments. It also influences my work through my use of traditional Nigerian folklore, which turns into words of wisdom that's embedded within my design. My British heritage is also mixed in with my use of minimalistic lines and silhouettes, which is then mixed with my very loud and expressive use of colour, which comes from my Nigerian heritage. There's a mixture of different influences that shaped me and made me the designer I am today.
What do you love about London?
What I love about London is how diverse it is, and how you can eat different types of food from different parts of the world, you can go to south London and feel like you're in Lagos; it's such a huge melting pot of culture and it's inclusive and just an open city, where we can all live together and celebrate everyone's cultures and differences. I think it's quite a special thing; there's no-where else in the world that really embraces that.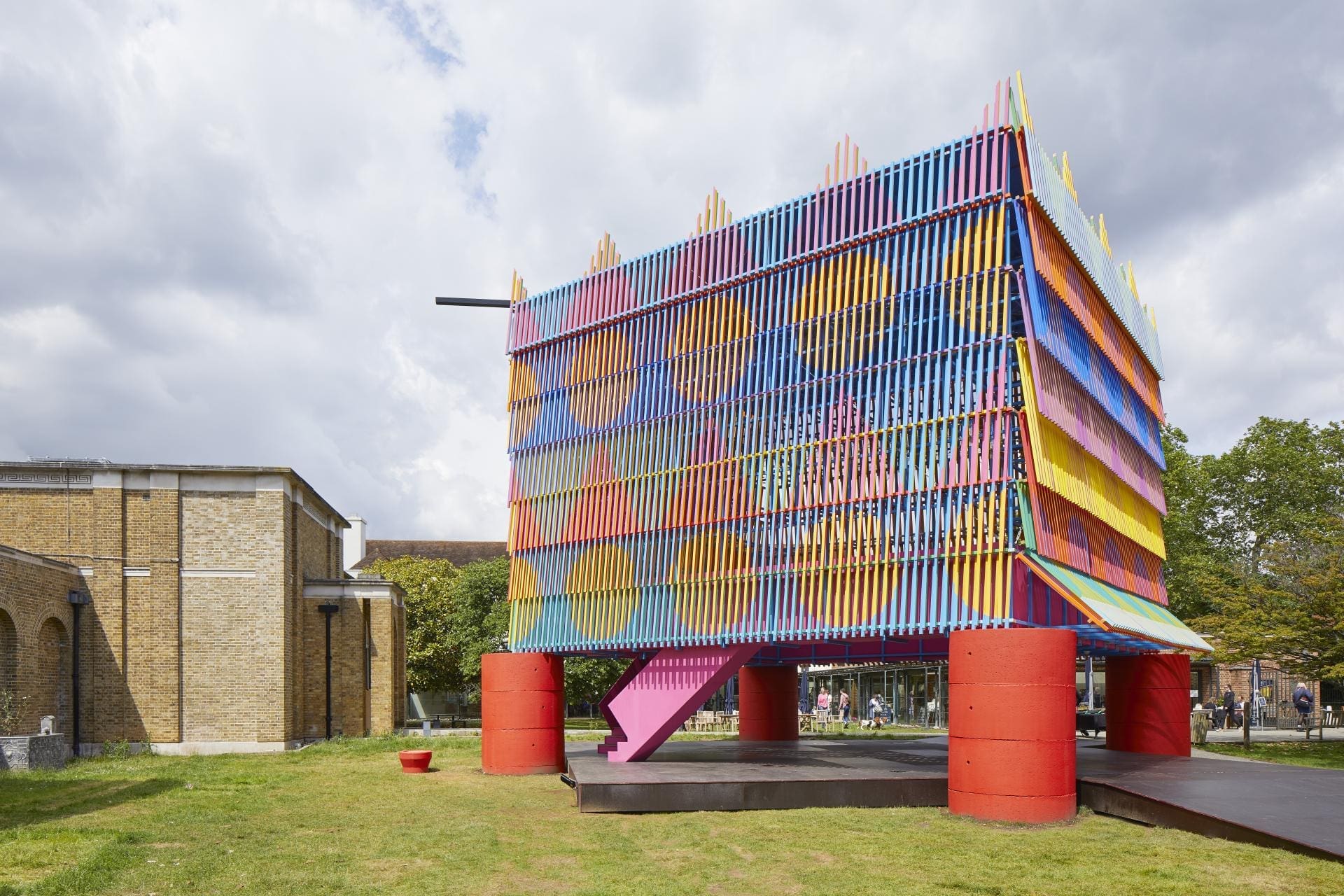 Do you think the London design industry is reflective of its city's diversity?
I will say no, I don't think that is the case at all. London is such a multicultural city but it's not reflected in the design industry and that's something I'm always trying to talk about a lot more within my design. I think there needs to be a lot more reflected within design or fashion or art, because that is what makes the city so special.
Do you have a favourite London memory?
I grew up in Islington and we had a community hall that was used by different people from different parts of the world, different cultures and heritages, and we would have a wedding or a christening and you could walk into this community hall and you'd be welcomed in to celebrate with us. It would be a party that my parents put on and it was just nice that there were no rules about who was invited; if you looked in you would be invited to party with us. That was always quite a special moment.
What inspired your homeware collection?
I lost a lot of working during lockdown and my home became one of the most precious and safest places, where I could reflect and open up on so many different levels. My living room, my kitchen and my garden were the places that I walked through for three months up-and-down, so I thought it was quite crucial to design products in my home that brought joy to me, but also allowed me to remember moments in my childhood. I was trying to create a moment of happiness within my home because it was a space I trusted and the space where I felt most safe in. It was a project that I did by accident but I also felt like it was meant to be, because without lockdown this wouldn't have happened. I wanted to create a place of hope and joy and optimism, at a time when I felt the world couldn't offer me that, but my home could.
Your artworks are usually large installations, how did you find working on a smaller scale?
What I love about doing large-scale installations is that they can be experienced by everyone from around the world, but I think when you're doing smaller-scale objects you have to really think about the scale of the design, and how impactful a circle is or a line is. I think there's a lot more detailed elements that you have to consider, because it's obviously for home use. But I think they have similar design disciplines that can be translated on both a larger-scale and smaller-scale project. I think the process is probably quite similar.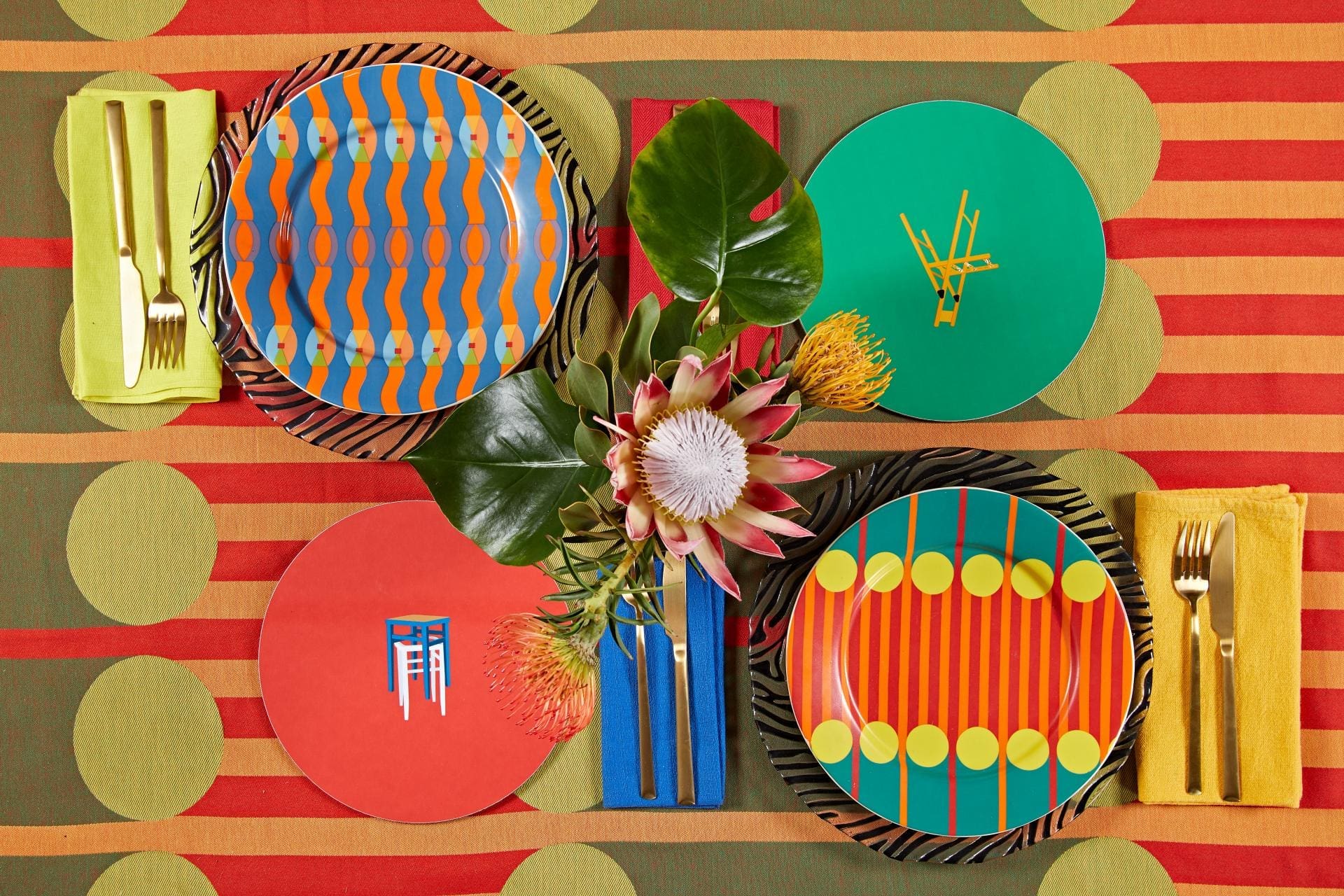 In what ways did London influence the collection?
It influenced the collection because one of the things I love about being in London is there is that kind of theme of togetherness. I wanted to design a collection of homeware that brought people together, and I think one of the themes that I saw a lot during lockdown was people I didn't really speak to before were speaking to me and wanted to hang out and talk, and that was quite special. That was one of the things that I learnt during lockdown, that we can be happier and help out each other because this was a global pandemic that no-one could escape. That was one of the things that inspired the collection, the theme of togetherness, and I think food and homeware brings people together.
Which London-based artists or designers do you admire?
I admire Lakwena, who's a mural artist and a good friend of mine, and I admire Sir David Adjaye.
Do you have a favourite London museum or art gallery?
I love going to Victoria Miro. I haven't been there for a long time but I go to the one in Old Street, just off of City Road. I love the architecture, I love how it's designed, I just love the building and I love the shows they put on there. The last show that I saw there was the Infinity Room by Yayoi Kusama, and that was incredible.
Do you have a favourite London restaurant?
Right now, it's called Pitanga, it's a Nigerian restaurant but they flip it a bit and bring western influences. So for example they make jolloff rice balls, and that's quite cool. It's quite creative and playful.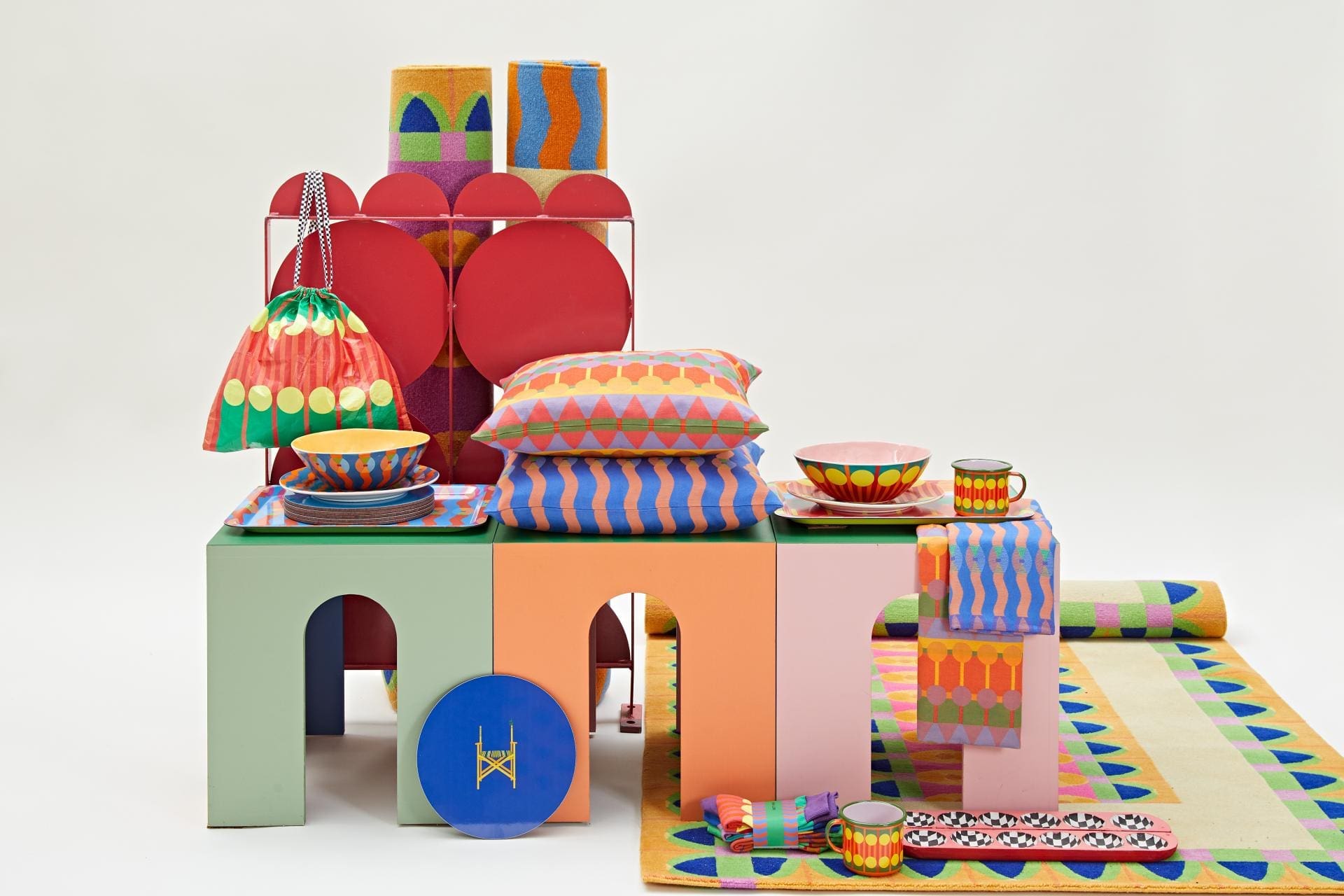 What is your favourite bar in London?
Jackson Rye, they do amazing Negronis.
What is luxury to you?
Luxury to me is being able to create memories from objects and tell stories.