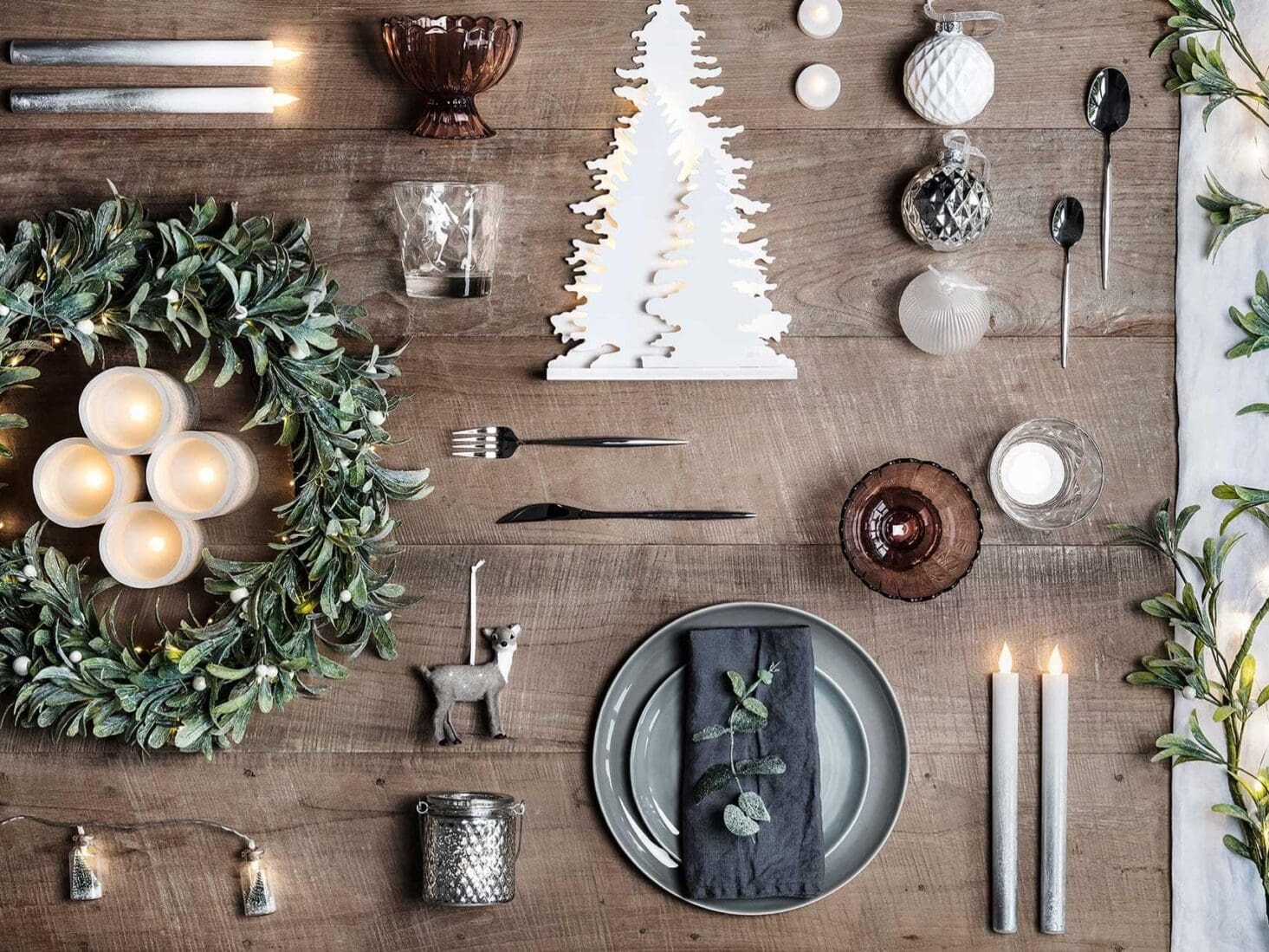 Decadent Dining: Set the Perfect Dinner Table
For the most festive meal of the year, impact is all-important. Mix glamorous metallics, add some showstopper pieces and don't forget a playful touch to reflect the spirit of Christmas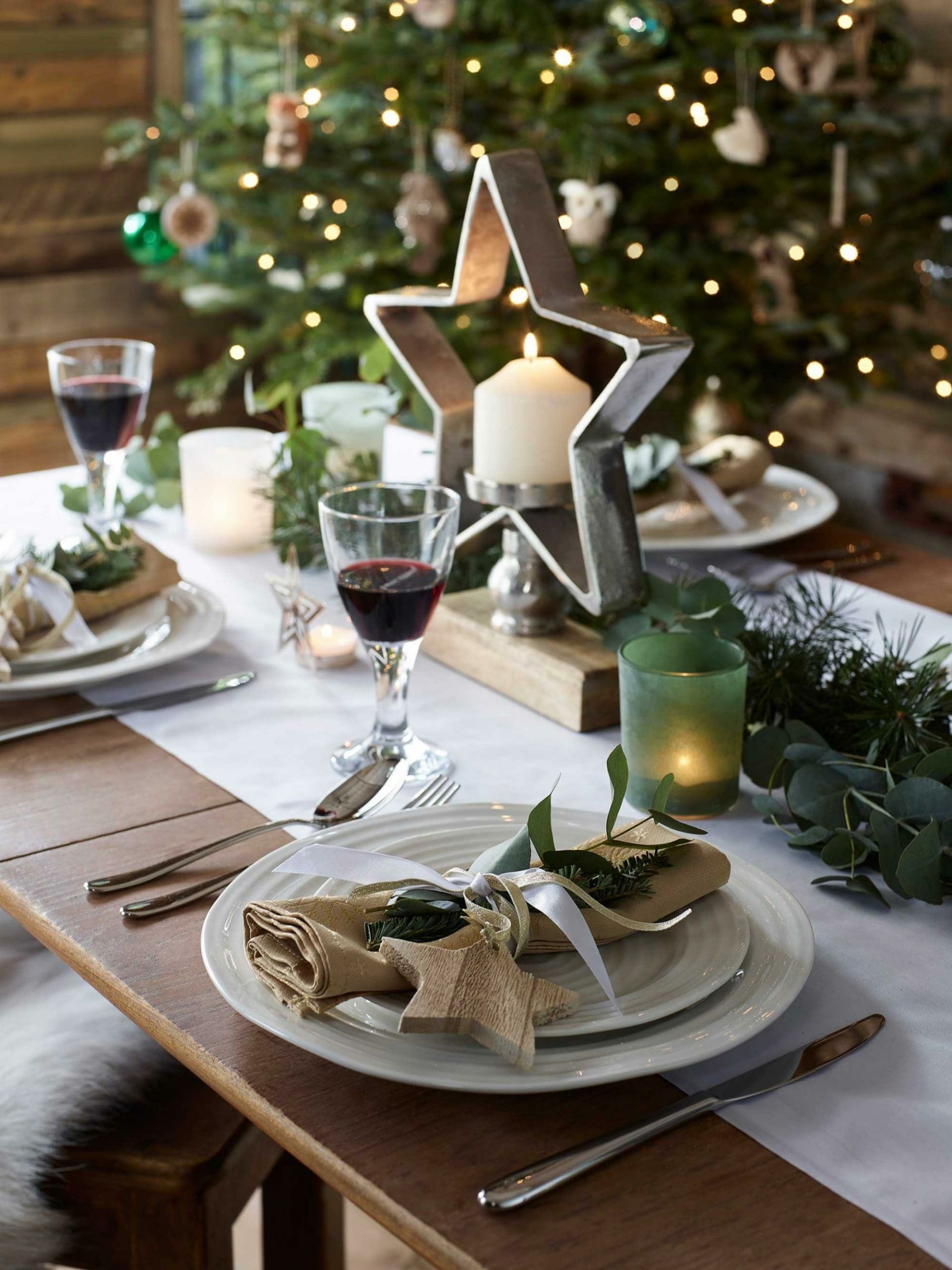 When it comes to on-trend table dressing, this year the fashionable wintry ideal is, once again, to keep it metallic. Gold is always a winner at Christmas, and now clashing metals are very en vogue, with golden hues and seductive silvers coming together to create one harmonious, eye-catching dinner table. To complete the colour experiment, include the jazzy and glamorous feel of copper, brass and platinum. Mixing different metals gives a specific contemporary appearance to the composition and offers the opportunity for light – from an open fire, for example – to play spectacularly on the surfaces.
If you want your Christmas table to have real impact, start with the centrepiece. Begin with a table runner as a base then layer up your look by adding carefully curated pieces for your table setting. For a magical rustic winter wonderland, add garlands and fairy lights, and, for a little extra something, Audenza's gold octopus candelabra centrepiece is a multitasking work of art. If table space is limited, however, look up to the ceiling for inspiration. A white hydrangea garland, used as a suspended wreath and decorated with an assortment of spun teardrops, ribbed glitter baubles and glass icicle decorations, makes for a truly stunning showstopper.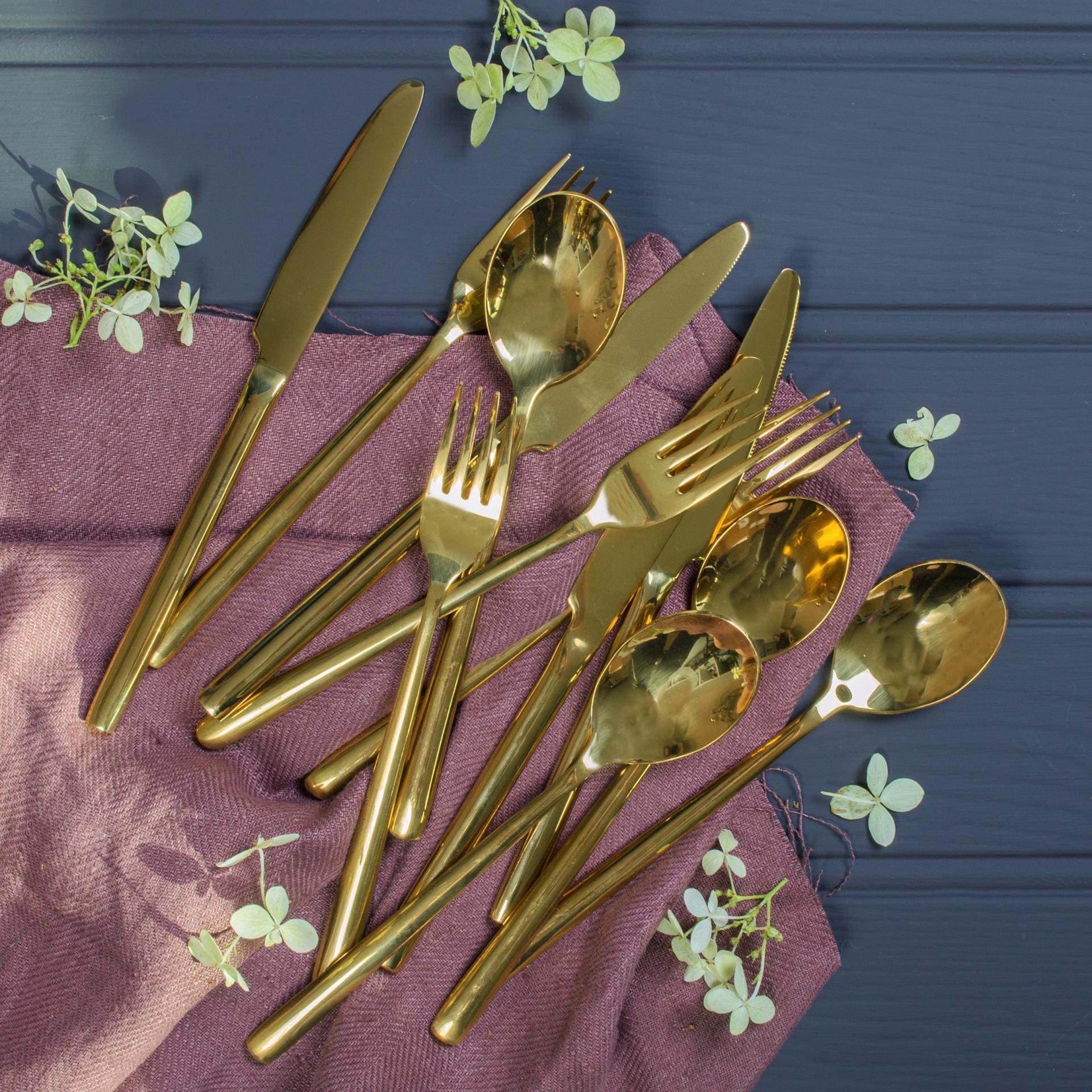 The simple geometric forms created by Ferm Living for its new Christmas collection make up a kaleidoscope of twinkling lights, ornaments, candle holders and contemporary shapes that spread light through the dark season. A few sprigs of holly and a couple of artfully placed miniature baubles can add a whimsical festive feel, too. To truly embrace the metallic vibe, however, the delicate form of Audenza's antique gold leaf feather tealight holder, together with its gold leaf napkin rings, make for the perfect combination when teamed with Annabel James's solid silver Champagne Cork salt and pepper set, or Bridgman's matching silver Henning Koppel Wave bowl and pitcher. Adding a little playfulness to a sophisticated setting gives it a little kick of modernity, not to mention Christmas spirit, so opt for something light-hearted, too, like some gold and silver glitter-flocked fruit topped with mini sparklers, or glitzy bauble place-card holders.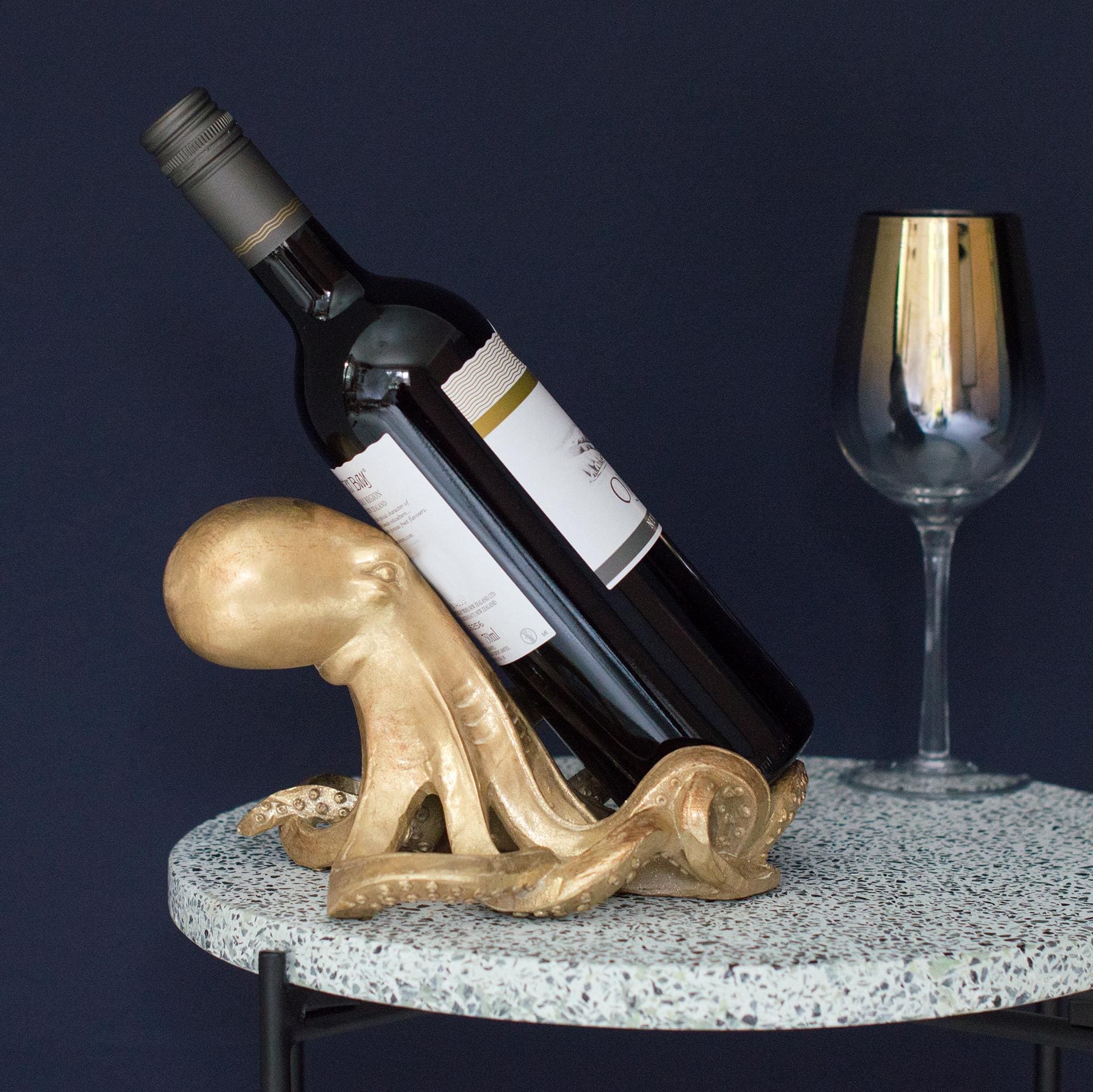 Gold octopus wine holder, £28, audenza.com
The key to having a decorative table that doesn't feel too busy is to rethink and reduce the decor in the rest of the room. A tree with only a few sparkling lights can be just as welcoming as more ornate styles, while a simple vase in clear glass with a few branches of pussy willow will be a perfect background for candles.
If your Christmas decor throughout your home follows a certain theme, don't be afraid to ramp it up in your dinnerware. Tartans work well for a traditional table setting, as do subtle florals, while Clarissa Hulse's range of Halo dinner plates in midnight blue seamlessly blend with the ongoing trend for brooding wall colours. Along with various shades of purple and green, blue has even been singled out as one of the Christmas 2018 colours of choice, and few tones team up better with gold than inky blues.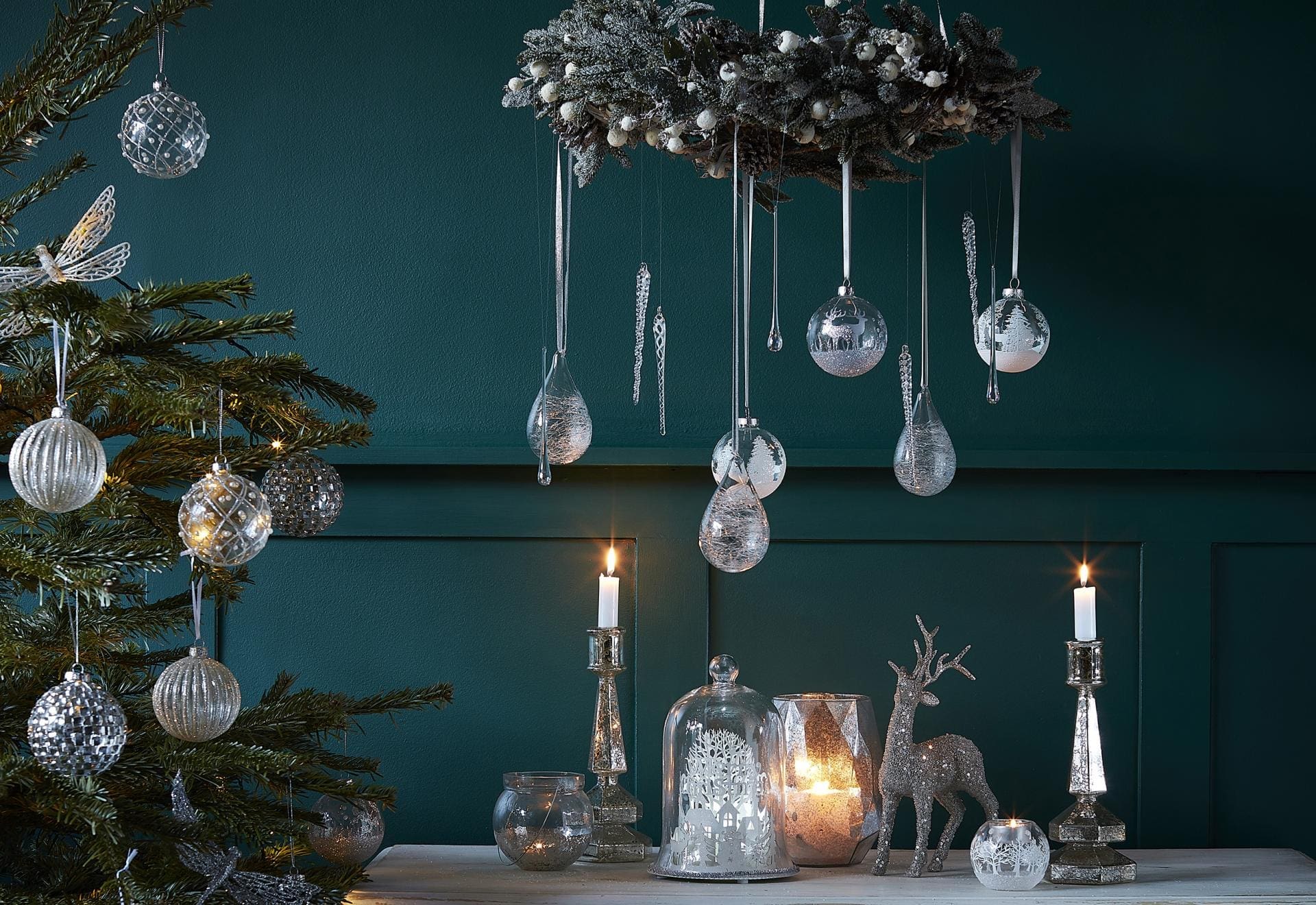 One of the main ingredients of quality-style holiday decoration is vintage spirit – if you have old glass decorations from your parents or grandparents, use them, otherwise, look to antique stores – and if you want to add festive edge to simpler or more traditional glassware, tie a piece of ribbon to the bottom of a wine glass or champagne flute. Rainbow glass, such as LSA's new Pearl collection or berry-tinted goblets, add some welcome colour.
When it comes to the cutlery, lay it out in dramatic detail, with chunky gold forks to the left, knives to the right and a dessert spoon and fork at the top – Annabel James's set of four pastry forks with geese illustrations also make for a happy addition.
When it comes to finishing touches, home-made name cards are a sure-fire way to impress your guests and, obviously, add a cracker to create some fun festive moments. For any dinner, it's all in the detail: once your table is set, create a magical atmosphere by lighting some candles and then let the feast begin.
Tinted wine glasses, £39.99, audenza.com