The greatest rooms of the past century: pioneering interiors
Coco Chanel, Yves Klein, David Chipperfield and Dimore Studio are among the names that inspire in this new coffee table tome
Confession time: I have a dirty secret. A clandestine compulsion played out in magazines burrowed under my bed, images saved in folders on my phone, and webpages covertly bookmarked. And now I know I'm not alone. You probably have the same desires; the same adrenaline rush and flutter of excitement that comes with the sight of your wildest fantasies being played out in front of you – a New York loft, a Mayfair townhouse, a summer home in St Tropez… I'm talking, of course, about property porn.
From Grand Designs to Homes Under the Hammer, the human instinct of curiosity — or, perhaps better described as nosiness — is never more prevalent than when looking into the literal windows of other people's lives. An interiors magazine is a curtain twitcher's dream; a home improvement programme a snooper's paradise. It's the same fascination that has seen many an hour spent gawking at MTV Cribs (the UK version of which has just returned); the very same intrigue that forces people to stop and gawk at the windows of estate agents.
It's also what spawned a new book by Phaidon, which looks through the keyholes of the homes of some of the top creatives from the past 100 years. Interiors: The Greatest Rooms of the Century provides a glimpse into the living spaces created and commissioned by some of the most influential people in design — from interiors greats Anouska Hempel, Zaha Hadid and Colefax & Fowler to fashion aficionados Karl Lagerfeld, Coco Chanel and Gianni Versace.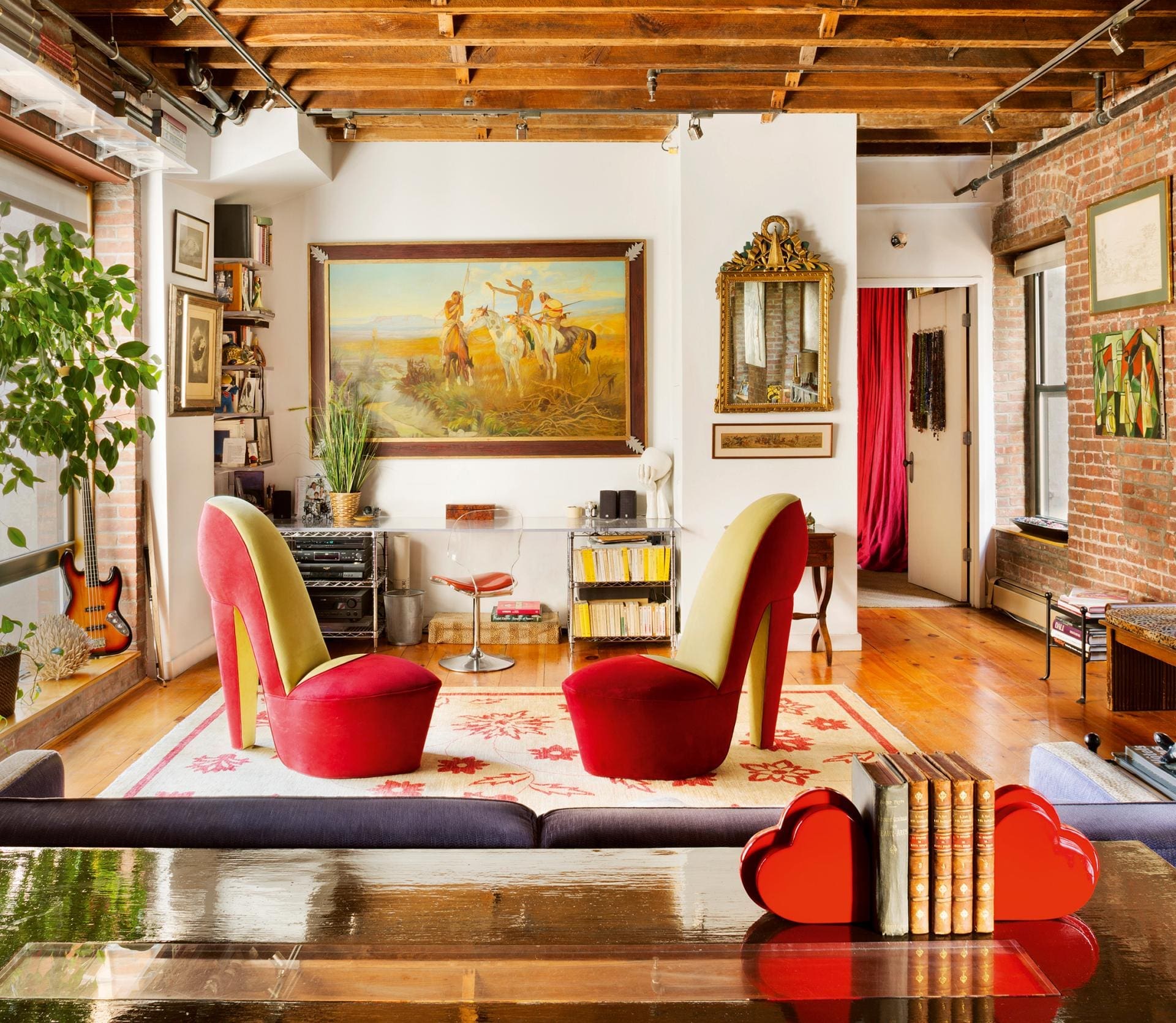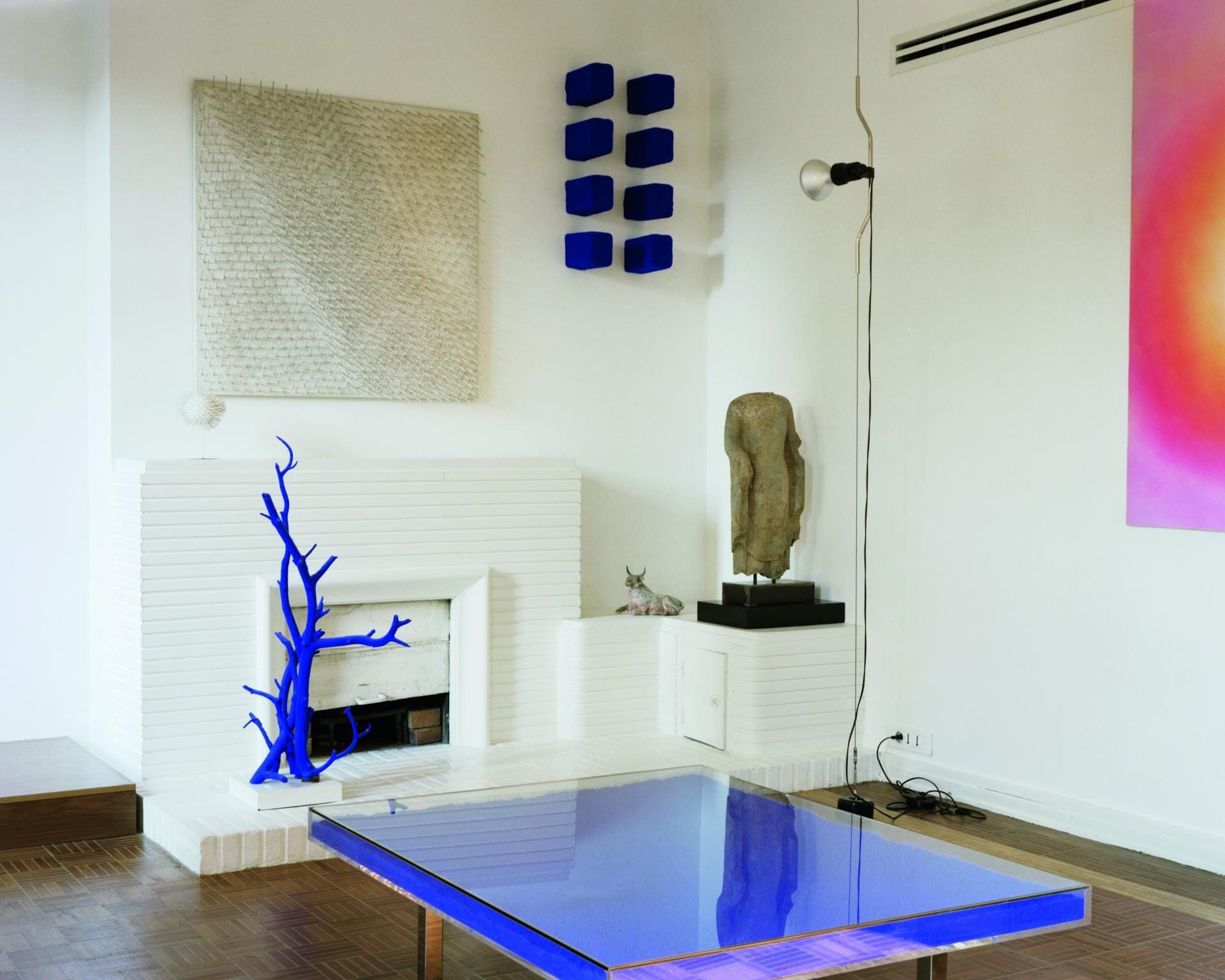 Inside, there's an introduction by William Norwich, interior design and fashion editor, formerly of Vogue and The New York Times, as well as essays by Graeme Brooker, head of interior design at the Royal College of Art, interior designer David Netto and textile designer Carolina Irving — but it's the pictures that do the real talking.
Flicking through provides an insight into the creative minds and lives of some of the world's best artists, style icons, film stars and visionaries. In some cases, the connection between designer and home is obvious: Laura Ashley's St Tropez retreat, where she entertained the likes of Margaret Thatcher and Diana, Princess of Wales, is a chintzy mansion with the same floral Victorian-era prints with which the designer is synonymous. Terence Conran's 17th-century home in Berkshire is a remodelling of the cluttered chic championed in his early Habitat stores. Even Salvador Dalí's fisherman's cottage in Spain is as you would expect from the master of Surrealism — in the living room, above a tasteful but otherwise simple antique suite, are three life-sized taxidermy geese.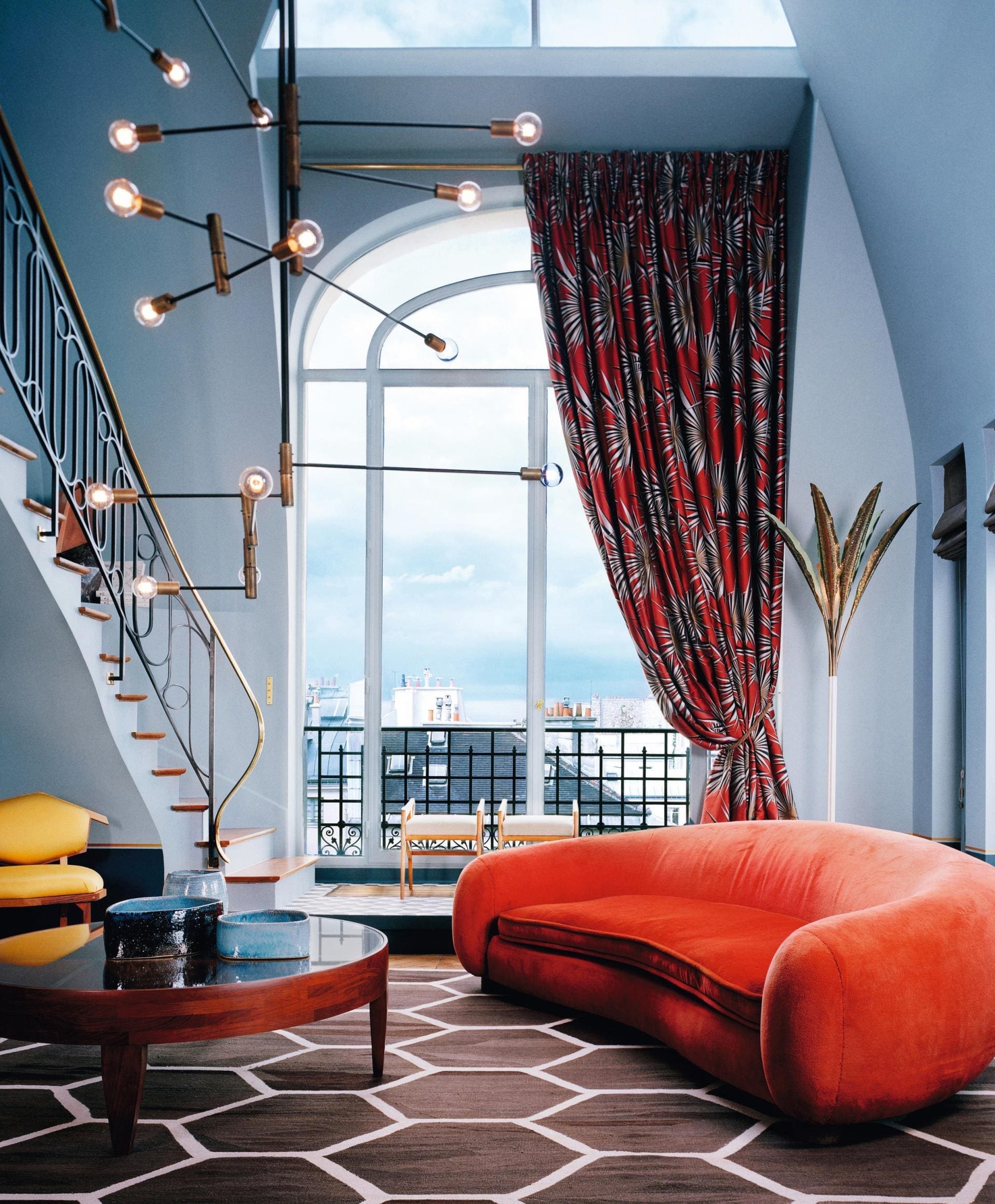 In other cases, the choice of design is surprising. Gilbert & George, whose distinctly colourful graphic-style collages are brash, noisy and attention-grabbing, have decorated their Spitalfields-based home in an homage to the 18th-century, with lead paint, period plastering techniques and furniture previously owned by Gothic Revival architect Augustus Pugin. The house is kept meticulously neat, the artists say, to allow them to channel the "chaos and filth" into their artworks instead.
In Rome, king of monochrome Karl Lagerfeld requested that interior designer Andrée Putman create him a wood-panelled bathroom, with Fortuny fabric and furniture from the Wiener Werkstätte. The only hint that this is the home of Chanel's late creative director is a stack of ivory towels, embroidered with a simple black KL monogram. According to writer Cathy Horyn, since Karl Lagerfeld arrived in Paris in the 1950s, he lived in more than 20 residences. "The well-furnished mind of Karl Lagerfeld needs an ever-changing stage… He seems to reinvent himself through his homes," she wrote.
In essence, our homes are truly a reflection of ourselves, a private hole in which to burrow, relax and decorate as we please. "And then he or she will most likely take a photograph and post it on Instagram," writes Norwich in the book's introduction. "Why not? Is it conspicuous consumerism, flagrant status-seeking? Or isn't feathering a nest the best kind of soldiering on, showing how the harmonies of one's own can soothe an inharmonious world?"
Interiors: The Greatest Rooms of the Century is out now, £59.95, www.phaidon.com