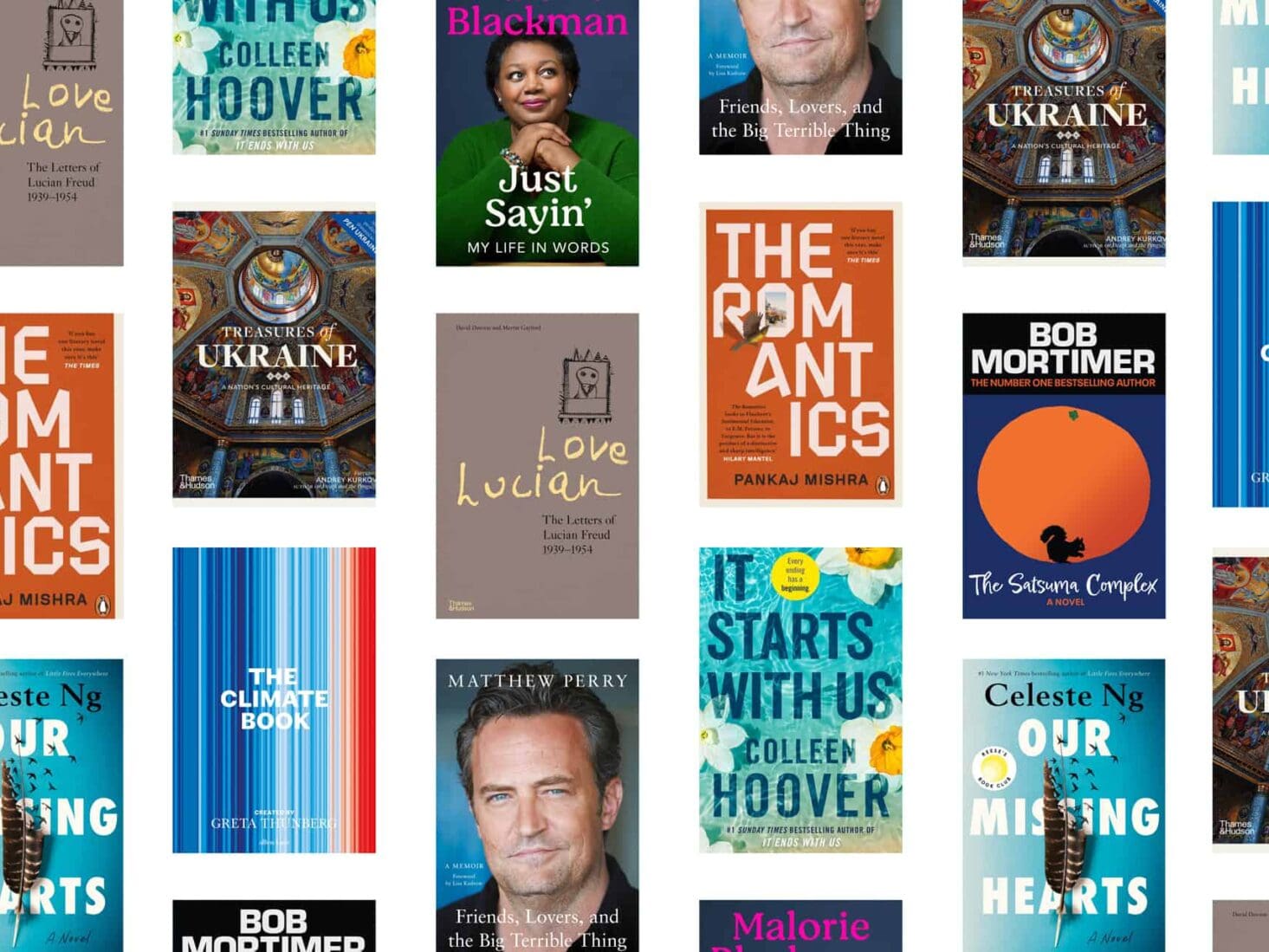 The reading list: The best new books for autumn 2022
Get cosy with this season's hottest new novels and must-read non-fiction
As the dark evenings draw closer, there's nothing quite as cosy as curling up by a fire with a great new book. Here are autumn's top releases to get stuck into over the coming months, from romantic novels to climate change handbooks, to tell-all memoirs and stunning art and architectural compendiums.
Our Missing Hearts by Celeste Ng (Little, Brown Book Group)
From the bestselling author of Little Fires Everywhere, this heart-wrenching tale charts the unbreakable love between a mother and child in a dystopian society governed by fear and consumed with injustice. The book tells the story of 12-year-old Bird Gardner who lives a quiet life with his broken father and their day-to-day existence in a country governed by laws written to preserve American culture. The authorities are re-locating children of dissidents, especially those of Asian origin, and libraries have been forced to remove books seen as unpatriotic, including the work of Bird's mother, Margaret, a Chinese American poet who left the family when he was nine years old. After receiving a mysterious letter, he is drawn into a quest to find her.
Release date: Out now, buy
The Romantics by Pankaj Mishra (Cornerstone)
Author of Run and Hide and Age of Anger, The Times and Hilary Mantel have already given rave reviews of this compelling literary novel. Set in 1989 in the holy city of Varanasi, 19-year-old Samar rents a room to avoid a small-town job and loses himself in literature, reading about worlds outside of India. But when he is thrust into a local circle of privileged European and American expats, led by the charismatic Miss West, Samar soon faces his own private desires and questions everything he thought he knew.
Release date: Out now, buy
Love Lucian: The Letters of Lucian Freud 1939–1954 by David Dawson and Martin Gayford (Thames & Hudson)
Published in Lucian Freud's centenary year, this just-released collection of the young artist's letters sheds light on the internal voice and ponderings of one of the greatest painters of the 20th century. While much has been written about his talent, brilliance, and complicated personal life, his own voice has not often been heard above the noise. Bringing together early letters to family, friends, lovers, confidants, and benefactors, many of which have never been published before, the scripts have been gathered from both private collections and public archives, including the Freud Museum, the National Portrait Gallery and the Tate. Featuring drawings and characterful visual quirks, they are a revelation.
Release date: Out now, buy
It Starts With Us by Colleen Hoover (Simon & Schuster)
A New York Times bestselling author of more than 23 novels, fans finally get to hear Atlas's side of the story in this long-anticipated sequel to Colleen Hoover's It Ends with Us. Lily and her ex-husband, Ryle, have just established themselves in a new routine of co-parenting when she happens to bump into her first love, Atlas. Having had two years apart, she is ecstatic when it seems like a date is on the cards. A firm favourite with BookTokers, Hoover's compelling story of heartbreak, love, romance, and sadness opens readers' eyes and raises awareness about the realities and practicalities of escaping a life of domestic abuse.
Release date: Out now, buy
Just Sayin' by Malorie Blackman (Cornerstone)
Having shaped British literature and inspired a generation of readers and writers for three decades, Blackman is finally sharing her own story through this empowering and inspiring memoir. Taking us back to her childhood, and the precise moment she fell in love with words, the acclaimed author and former Children's Laureate shares how she gravitated to imaginary worlds to escape her childhood, delving into the disconnect she felt from other children, the fracturing of her family into a single-parent household and the period that led to her eventual homelessness. These are the darker moments which made way for the remarkable writing which eventually earned Blackman an OBE.
Release date: Out now, buy
The Satsuma Complex by Bob Mortimer (Simon & Schuster)
Following the huge success of his critically acclaimed memoir, this debut novel from author and comedian Bob Mortimer sees protagonist Gary Thorn go for a last-minute pint with a colleague, where he happens upon a chance encounter with a captivating woman. He doesn't quite catch her name, but falls for her anyway, and when she suddenly disappears without saying goodbye, all he can remember is the book she was reading (the titular The Satsuma Complex). And so begins Gary's brilliantly funny quest through the council estates and pie shops of South London to finally bring some excitement – and if he's lucky a bit of love – into his thus far unremarkable life.
Release date: 27 October, pre-order
Treasures of Ukraine: A Nation's Cultural Heritage, foreword by Andrey Kurkov (Thames & Hudson)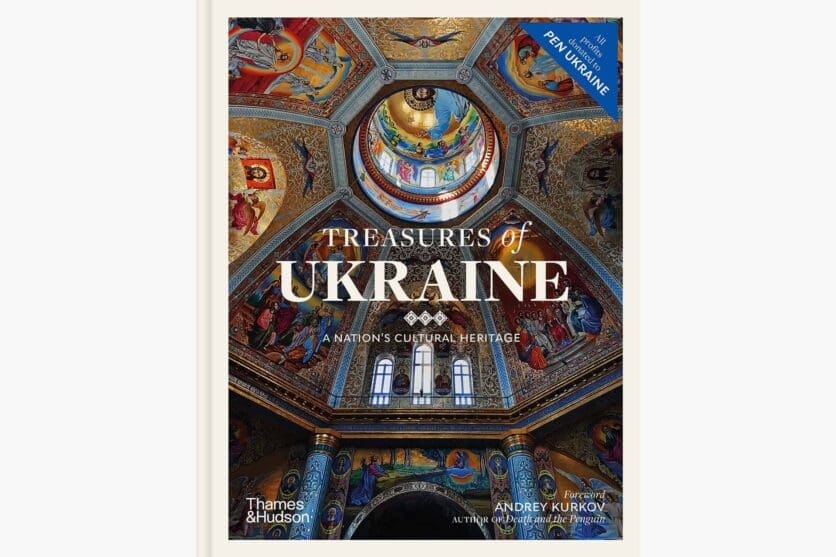 A timely and poignant celebration of Ukraine's rich cultural heritage, this beautifully composed compendium celebrates the country's most important works of art and architectural monuments. Showcasing more than one hundred objects and buildings – from Byzantine icons and wooden churches to gold-domed cathedrals, folk art, and avant-garde masterpieces – it perfectly chronicles and captures the rich artistic and cultural heritage of a country facing destruction and devastation. A forceful reminder of the importance of art and monuments as powerful sources of collective memory and identity.
Release date: 27 October, pre-order
The Climate Book by Greta Thunberg (Penguin Books Ltd)
We still have time to change the world, says Greta Thunberg, international climate activist and the world's most famous schoolgirl who has composed an essential handbook on how to make it happen. Having garnered knowledge and insights from over 100 experts in various fields (including geophysics, oceanography, meteorology, economics, mathematics, history, philosophy, and indigenous leaders), she hopes to equip us all with the knowledge we need to combat climate disaster. Alongside them, she shares her own stories of demonstrating, galvanising, and resisting gaslighting.
Release date: 27 October, pre-order
Friends, Lovers and The Big Terrible Thing by Matthew Perry (Headline Publishing Group)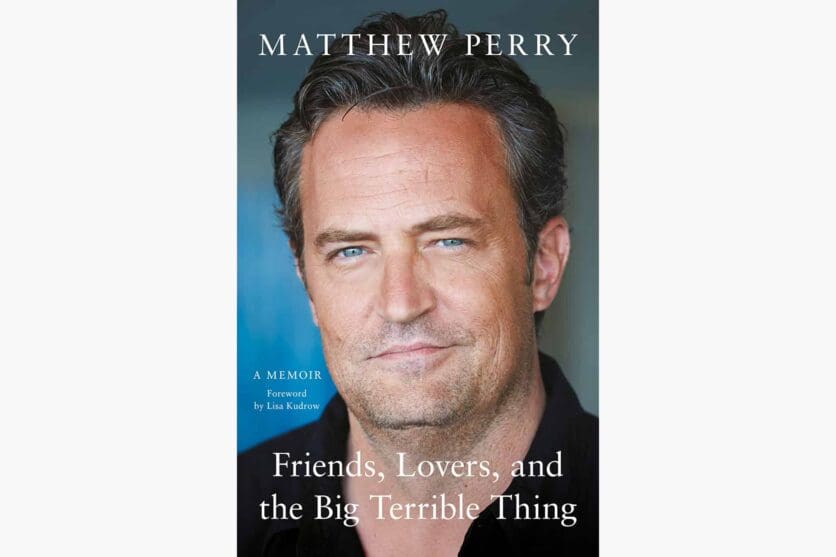 From global stardom as the hilarious Chandler in the iconic and decade-defining TV show Friends, to a very public downward spiral of drug and alcohol abuse, Matthew Perry really does reveal all in this sincere, unflinching, and wittily written memoir. From the soundstage and behind-the-scenes drama of the most successful sitcom of all time, to battling his innermost demons, Perry describes his private struggles with addiction and his journey back from the abyss in a way that is both deeply personal and darkly humourous.
Release date: 1 November, pre-order
Read more: The true story of Marilyn and the Kennedy brothers