The epic novels you finally have the time to read during lockdown
Too much time on your hands? Fill your lockdown days with one of these classic long reads.
We've all been guilty of shelving a long read for a later date. Sometimes a book is too heavy to lug around on a commute, or there simply isn't enough time in the day to commit to such an epic novel. The thought of taking on 500 pages can put off even the most avid of readers. In this locked-down world, however, the gripes of the pre-pandemic reader are no more. Time is aplenty and carrying a hefty book from the shelf to the sofa is, let's be honest, the only exercise you're likely to get all day. With that in mind, we've rounded up the best epic novels to get your teeth into.
War and Peace, Leo Tolstoy
At 1,296 pages, there's no doubt that Leo Tolstoy's War and Peace is something of an undertaking. Divided into four books and an epilogue in two parts, the historical fiction charts the invasion of the French army in Russia and the impact of the Napoleonic era on Tsarist society. The story follows the lives of five aristocratic families, but large chunks of the text steer into philosophical commentary on war. Tolstoy himself was hesitant to regard War and Peace as a novel, and considered Anna Karenina, which was published 10 years later, his first work of fiction. Initially serialised in the newspaper The Russian Messenger, the book was published in full in 1867 to much praise. Today, it is considered one of the world's finest examples of literature.
£8.99, blackwells.co.uk
Middlemarch, George Eliot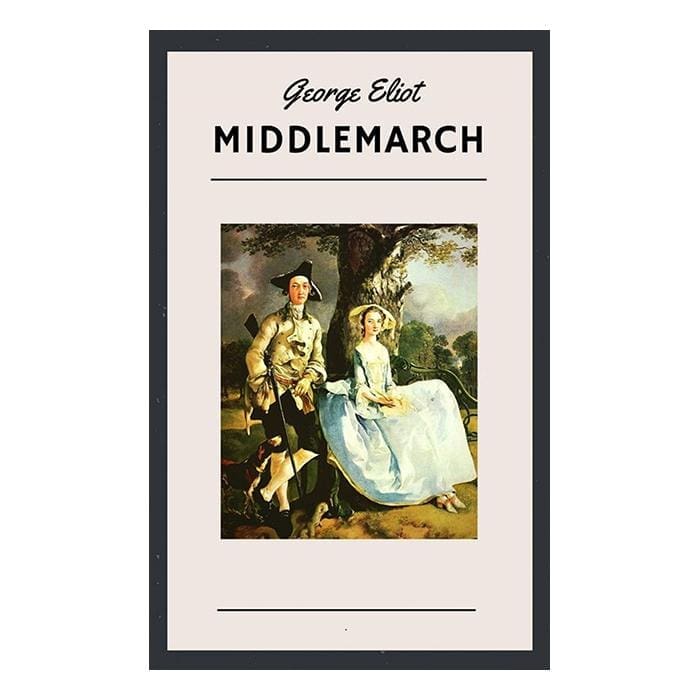 When it was published in 1871, George Eliot's Middlemarch caused a stir for going against the norms of female-written fiction – namely in that it focused on the realities of life, rather than the fantasies of conventional romance stories. Some critics thought it too depressing and intellectual for a woman writer, but others heaped it with praise – Victoria Woolf called it "one of the few English novels written for grown-ups". Subtitled 'A study of provincial life', Middlemarch follows the intersecting lives and relationships of several characters, while tackling social issues such as women's rights, marriage, idealism, religion and political reform. Initially planned as three volumes, the book was instead serialised as eight parts, released on a bi-monthly basis. Today, the novel can be enjoyed as one hefty 880-page epic.
£7.26, blackwells.co.uk
The Brothers Karamazov, Fyodor Dostoevsky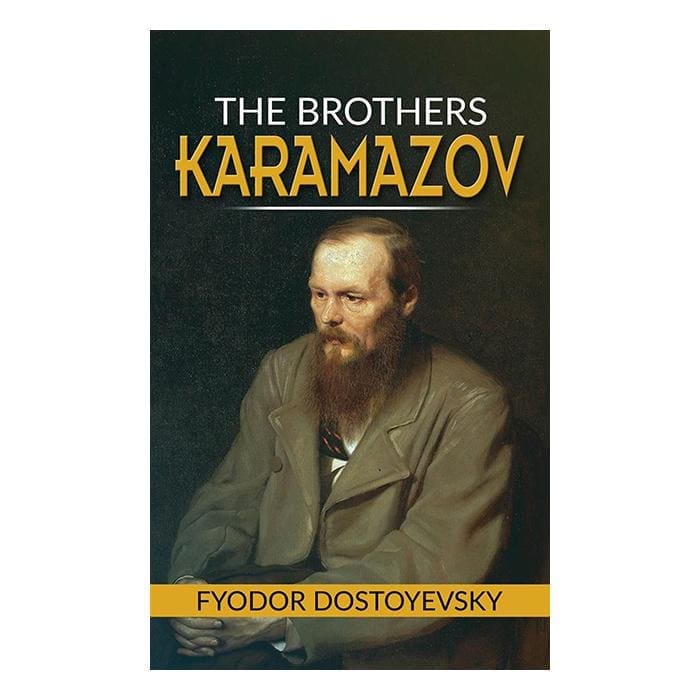 On the surface, Fyodor Dosteovsky's The Brothers Karamazov is a murder-mystery-meets-courtroom-drama that follows the triangular love affairs of wealthy rogue Fyodor Pavlovich Karamazov and his sons. At its core, however, is a philosophical novel that enters into debates of God, free will and mortality. Dosteovsky's writing tends to take unusual paths, often detailing the back stories of secondary characters that go off on long tangents – perhaps in a bid to add length to the story, which was initially serialised in The Russian Messenger over the course of 11 months. Now published in full, the book runs to 840 pages.
£4.49, worldofbooks.com
Gone With the Wind, Margaret Mitchell
Those who've watched the 1939 film adaptation of Margaret Mitchell's Gone With the Wind will already know of its lengthy storyline, having sat through nearly four hours of the movie. Mitchell took more than a decade to write the book, penning all 1,037 pages in secret during her spare time. Published in 1936, the coming-of-age novel is set in Clayton County and Atlanta during the American Civil War, and follows the story of Scarlett O'Hara, the spoilt daughter of a plantation owner, as she navigates the perils of war and the affections of suitors. In 2014, it was voted second in a poll of America's most-loved books – beaten only by the Bible.
£6.99, waterstones.com
The Luminaries, Eleanor Catton
Those who've been keeping up with their lockdown television may already know the story of The Luminaries thanks to the BBC 2 mini-series, which was released in May 2020. Set in New Zealand in 1855, Eleanor Catton's Booker Prize-winning novel – the longest winning book in the award's history – follows the story of Walter Moody, who travels to the West Coast settlement of Hokitika to make his fortune on the goldfields. Instead, he meets a group of 12 local men who have met in secret to discuss a series of unsolved crimes, and quickly finds himself drawn into the mysteries surrounding them.
£9.99, waterstones.com
The Goldfinch, Donna Tartt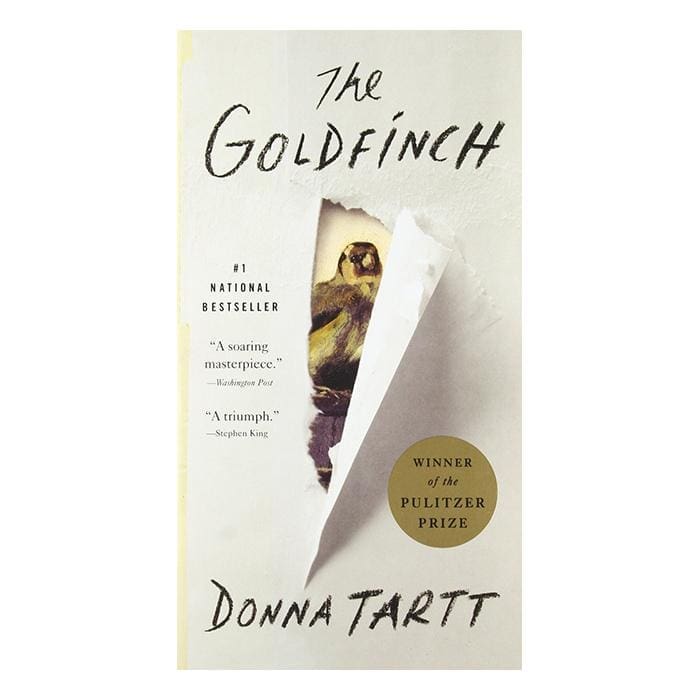 Donna Tartt's novels are a labour of love, with the author having spent nearly a decade on each of her three books. The Goldfinch, her latest novel, was published in 2013 and is by far her most famous – and her longest, at 864 pages. Recently adapted into a film starring Ansel Elgort, The Goldfinch tells the coming-of-age story of Theodore Decker who, aged 13 on a visit to the Metropolitan Museum of Art with his mother, is involved in a tragic incident that alters the course of his life forever.
£9.99, hive.co.uk
1Q84, Haruki Murakami
Haruki Murakami spent four years coming up with the opening sequence and title of this book alone; its name is a play on the Japanese pronunciation of the year 1984 (the letter Q and the number nine are homophones in Japanese) and is a nod to George Orwell's own dystopian classic. Written as three books, which are divided into two volumes, the story follows a woman called Aomame who accidentally finds herself in a parallel world that she calls 1Q84. The Q stands for a question mark, as Aomame is in "a world that bears a question". She becomes caught in a plot involving a religious cult and her childhood sweetheart, and embarks on a journey to discover what really is 'real'.
£15.99, blackwells.co.uk
Dune, Frank Herbert
The film adaptation of Dune starring Timothée Chamelet is due to be released in October 2021, so now is the time to get your head around Frank Herbert's 1965 science-fiction novel. Originally published as two series in Analog magazine, Dune is set roughly 20,000 years into the future in a feudal intergalactic empire, where noble houses control different planet fiefs. The story focuses on Paul Atreides, whose family is asked to steward the planet Arrakis, the universe's only source of a rare and coveted drug. By this list's standards, Dune is a breeze at 562 pages – but there are five more books in the series to enjoy once you've finished this one.
£9.99, blackwells.co.uk
Americanah, Chimamanda Ngozi Adichie
With Nigeria under military dictatorship, Ifemelu flees her native Lagos for America. Her childhood sweetheart, Obinze, is refused entry into the States following 9/11 and instead heads for London, where he leads a dangerous life as an undocumented immigrant. Spread over three continents, Chimamanda Ngozi Adiche's award-winning third novel tackles issues of race and dislocation, serving as both a love story and a powerful reminder of the ramifications of military conflict.
£8.99, pagesofhackney.co.uk
Wolf Hall, Hilary Mantel
This historical fiction follows the rapid rise of Thomas Cromwell, from the working class son of a humble blacksmith to Henry VIII's chief minister. The first in a series of three (the final instalment was released just before the nation went into lockdown in March 2020), Wolf Hall focuses on the King's courtship of Anne Boleyn, as he desperately tries to secure a male heir to the throne. Written from Cromwell's perspective, the story charts his role in establishing the independence of the Church of England as Henry seeks to annul his marriage to Catherine of Aragon. In a bid to stay as true to history as she could, Mantel has packed a lot of detail into 650 pages. Your reward for reading them? Two more in the series, with 484 and 916 pages, respectively.
£9.99, foyles.co.uk