Small Talk: "Sit up man!"
The names to know at NYFW, the British-Ghanaian artist to invest in and the Londoners to love (and loathe) this week.
September 6 2019
1. The sisterhood
At the US Open last weekend, Naomi Osaka defeated 15-year-old Coco Gauff 6-3, 6-0, but it wasn't just the match that earned the top-ranked tennis player praise. After the match, Osaka invited Gauff to share the on-court interview with her in a show of humility and solidarity. Last year, Serena Williams comforted an emotional Osaka during the trophy ceremony where she was booed by crowds, and it seems she hasn't forgotten that kindness, paying it forward with Gauff this year. 'Do you want to do the interview with me? These people are here for you… We have to let these people know how you feel', she can be heard saying to her competition. This time, nobody booed – perhaps recognising such a pivotal moment in the sport, in which two young women showed strength in vulnerability.
❤️?@Naomi_Osaka_ | @CocoGauff#USOpen pic.twitter.com/ouVQenQki6

— US Open Tennis (@usopen) September 1, 2019

2. The show
Remember, remember, the fifth of September: it's New York Fashion Week. Names to reel off as if you've got a front row seat include Daisy-May Demetre, the nine-year-old amputee walking for Lulu et Gigi Couture; Tomo Koizumi, who outdid Molly Goddard's organza order last year but (like Pyer Moss, the disruptive design house from Kerby Jean-Raymond) chose not to show in February; and Zozibinzi Tubni, Miss SA and model for Xhosa. Prabal Gurung (who pulled his collection from the Shed at Hudson Yards, a venue linked to billionaire Equinox investor and Trump supporter Steve Ross) has titled his show 'Who Gets to Be An American?' which will undoubtedly ruffle all the right feathers. This week, the CFDA issued a reminder calling for more diversity – will this be the season that finally sees representation on the runway? nyfw.com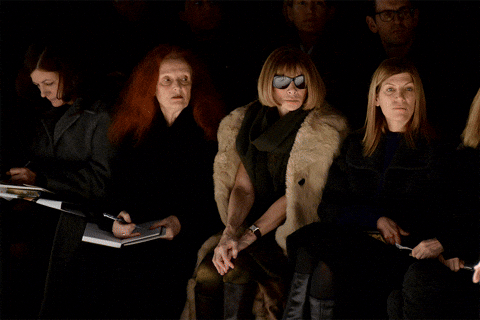 3. The teenager
It seems that Jacob Rees-Mogg's nanny failed to show up to the House of Commons on Tuesday night, leaving the adolescent to fend for himself. The poor chap had to sit – sorry, recline – through an entire parliamentary debate about (snore) the nuances of a no-deal Brexit and the fact that nobody voted for it. Things he, like, couldn't care less about. Plus, after a summer recess, who can expect him to be on top form on the first day back at school work? MPs interpreted the man-spreading man-child's body language as the ultimate display of disrespect and entitlement, while the wonderful people of the world wide web turned him into falling popularity polls, Titanic French girls and a dying Marat.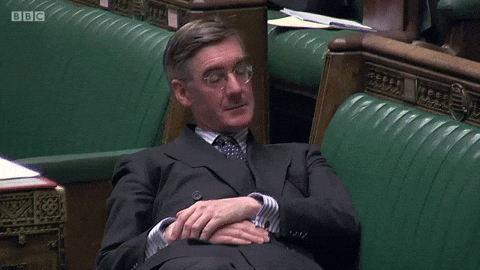 4. The pop-up
Fans of Mayfair's now-closed Gazelle: for the next two weeks, Chef Rob Roy Cameron will be taking command of the kitchen at Crispin in Spitalfields with a supper club to salivate over. Previously Cameron worked under the wing of Ferian Adrià at three-Michelin star El Bulli and opened experimental Gazelle in 2018 with mixologist Tony Conigliaro. Feast on 'one of everything' with Crispin's sharing plates, designed so that you don't get food envy and you can experience all the chef's best bits. crispinlondon.com
Starts tomorrow - Rob Roy Cameron (ex El Bulli, Noma) is in the kitchen at @crispin_e1 for 10 days https://t.co/iWTJ1pfX4M Tues-Sat evenings this week and next pic.twitter.com/BQP8CCboYO

— LondonPopups (@LondonPopups) September 2, 2019
5. The career
'There's something else that makes a woman interesting, something beyond being young or being old. And I'm going to find out what that something else is before I die, I hope,' Peter Lindbergh once said. The photographer passed away on Tuesday at 74, and we hope he found his answer – in fact, if his body of work capturing strong, flawed, fabulous women is anything to go by, he didn't need to look very far. He shot Anna Wintour's first cover of American Vogue. He used his own career to launch those of supermodels such as Christy Turlington and Linda Evangelista. He spoke out against Photoshopping models and selfie culture, and used his black and white realist photography to tell his own truth and create change in the industry, one which will miss him greatly.
Amber Valletta, Angel Came Down From Heaven Yesterday, Harper's Bazaar, by #PeterLindbergh Dec 1993 pic.twitter.com/QsMJSWgBLL

— Juliana Marie (@Juliana_glam) September 4, 2019
6. The rockstar
Stamp collecting just got rock and roll: a new queen will be gracing our snail mail as of Wednesday. Elton John is the first living musician to be featured on a set of Royal Mail stamps, announced in the midst of his current and final tour, Farewell Yellow Brick Road. The twelve designs feature classic album sleeves and photographs of the singer's live performances. shop.royalmail.com
7. The wheels
This week Porsche revealed the Taycan Turbo S, the marque's first electric car. It's fast (100km per hour in 2.8 seconds), it's inspired by the iconic 911 and it's one of the fastest-charging four-doors out there. With the right charger, you can get 100km of drive time within just five minutes of being plugged in... Someone tell Apple?
8. The shopping
It's been a strong week for London launches. Justice4Grenfell and Everpress are raising funds for the families of Grenfell with T-shirts designed by 50 UK artists. They're available in small batches and only until the end of September, so stock up here and give as gifts. Influencer Lucy Williams released the details of her latest collaboration with Missoma, inspired by the 1980s and gems found in her mother's jewellery box, while Selfridges' Bright New Things unveiled its AW19 collection of emerging designers, such as Goodwaste, Yatay and Charlotte Knowles, who have built their businesses around sustainability. Plus, our favourite bakery has teamed up with our favourite pyjama brand: can we use the Gails x Desmond & Dempsey collab to finally wear our PJs to brunch? Find out more in our round up of things to do in London this weekend.
9. The book
London-based menswear photographer Jamie Ferguson has been working on his first book since 2017. More than just a coffee table tome, the pages will illustrate his talent at creating arresting visuals that make you want to reach out and touch the silk pocket squares or corduroy sleeves he captures so well. His distinctive, addictive photography makes models out of regular folk, but he's also shot Prince Charles and Paul Feig, as well as campaigns for Drake's and Bennett Winch. Effectively titled after Jamie's moniker, such is the regularity with which people introduce him – 'This guy, he can shoot…', 'This guy, you've got to see his work…' – it's out October 17th, but you can pre-order it on Amazon. In the meantime, follow him on Instagram for regular menswear inspo. smarturl.it/thisguy
10. The exhibition
Ahead of her Tate exhibition next May, find A Mind for Moonlight by Lynette Yiadom-Boakye at the Corvi-Mora gallery in Lambeth until the end of October. The 2018 Carnegie Prize-winner's compelling portraits of black characters have earned acclaim from fashion designer Duro Olowu and writer Zadie Smith, and the artist will be in conversation with Hayward Gallery's senior curator Zoe Whitley in two weeks time at Chatsworth Arts Festival. If I had a spare six (or seven) figures hanging around, I'd be bidding for an oil painting from her ballet series, such as A Passion To A Principle (2015) or Light Of The Lit Wick (2017). corvi-mora.com
Art: Lynette Yiadom-Boakye
A Passion To A Principle
18. Nov 2016 –
12. Feb 2017 at @k… https://t.co/QZJB3DppXA pic.twitter.com/C4qKX7kvig

— Taye Shobajo (@BreakTimeNG) May 18, 2017