Feel the heat: 10 sizzling films set in the summerto brighten your mood during lockdown
"And so with the sunshine and the great bursts of leaves growing on the trees, just as things grow in fast movies, I had that familiar conviction that life was beginning over again with the summer."
The Talented Mr. Ripley (1999)
Consider Anthony Minghella's The Talented Mr. Ripley as your passport to Positano – and to Anzio, Rome and the Tyrrhenian islands of Ischia and Procida, all of which were all used to create the fictional town of Mongibello that acts as the setting for Patricia Highsmith's 1955 novel. The best-known film adaptation of that psychological thriller – there were two made previously – celebrated its 20th-anniversary last year. In the two decades since it was nominated for five Academy Awards – including Best Supporting Actor (Jude Law) – it's fair to say that no film has done more to promote the spoils of the Italian Riviera during summer, or explain the enduring appeal of mid-century style, than this turn-of-the-millennium movie about sun, sea, sharp-dressing playboys and social-climbing, piano-playing psychopaths.
Somewhere (2010)
Sofia Coppola's Somewhere paints a dark and hazy picture of summertime in LA, full of sundrenched empty highways and David Hockney-esq pink swimming pools. Stephen Dorff plays a jaded, self-destructive Hollywood actor, holed up at the Chateau Marmont on Beverly Hills' sunset strip. His hedonistic lifestyle of girls and excess is abruptly interrupted by the arrival of his daughter (Elle Fanning). In signature Sofia style, it depicts privileged, melancholic characters, grappling with affluenza and restless ennui. It is beautifully shot and quietly intense with a smattering of humour, hinting at the dark side of celebrity.
Call Me By Your Name (2017)
What The Talented Mr. Ripley did for Positano and the Amalfi Coast, Call Me By Your Name did for another area of Italy – Lombardy. Framing almost every scene around rolling countryside and the region's beautiful renaissance and baroque architecture, director Luca Guadagnino's picturesque love story was a boon for Lombardy's tourism board. The André Aciman novel on which the movie was based was set on the coast, but Guadagnino reset scenes in the Italian north, mainly in and around the town of Crema, close to where the director lives. Once travel resumes, retrace Timothée Chalamet's and Armie Hammer's movements from Moscazzano to Pandino to Capralba to Lake Garda to Europe's second highest waterfall at Cascate del Serio. Until then, live vicariously through your television.
Roman Holiday (1953)
In 1953, an unknown actress called Audrey Hepburn made her Hollywood debut as a runaway princess, who embarks on an illicit love affair with Gregory Peck. Cue stylish imagery of the pair frolicking on the Spanish Steps and zipping through cobbled streets on a Vespa scooter. Hepburn's swishy skirts, espadrilles and ballet pumps remain a reference point in modern fashion, and the film put Rome on the map as the romance capital of Europe. As well being Hepburn's big break, it was one of the first Hollywood films to be shot entirely on location. Forget Richard Curtis, this stylish bittersweet story has all the ingredients of a perfect rom-com, set against the dramatic backdrop of the Eternal City.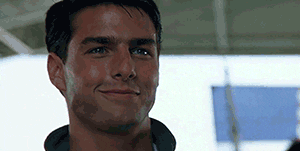 Vicky Cristina Barcelona (2009)
Another classic film set in a sunkissed European city, Woody Allen's Vicky Christina Barcelona follows prudish Vicky (Rebecca Hall) and her saucy best friend, Cristina (Scarlett Johansson) as they set off to Barcelona for a summer of culture. Both fall for brooding artist Juan Antonio Gonzales (Javier Bardem) in his silky red shirt, until his explosive, unhinged ex-wife shows up (Penelope Cruz). Warm, witty and brilliantly cast, this is madcap, satirical Woody Allen at his very best, with a heady shot of wistful Mediterranean glamour.
The Endless Summer (1964)
The Endless Summer is a documentary film about two surfers, Mike Hynson and Robert August, who never speak. Director Bruce Brown, who had been making movies about surfing since the 1950s, didn't have enough budget for sound recording, so shot the film in silence, narrated it himself, then spent the summer of 1964 touring the U.S in a bus in order to screen the documentary in high school auditoriums. It wasn't until 1966 that the film received its nationwide theatrical release. The first, serious, cinematic movie to put surfing in front of a mass audience, The Endless Summer follows August and Hynson as they chase the sun around the world in search of the perfect wave. Not only did the film popularise surfing outside of Hawaii and California, it helped invent the notion of surf travel – a type of holiday that might have become a lot more appealing over the last few weeks.
The Beach (2000)
OK, so not Leonardo DiCaprio's finest performance – he was nominated for a Razzie Award for Worst Actor – and not Danny Boyle's best work as a director, either. Still, there's a reason why The Beach has encouraged so many millions of real-life backpackers and full-moon party-goers to search out the slice of paradise DiCaprio and his companions try to locate in the film – so many, in fact, that Thai officials have had to close the beach on the island of Ko Phi Phi Le. Thailand's scenery is the film's real show-stealer, that and a soundtrack co-produced by Pete Tong, which features tracks by Moby, New Order, Richard Ashcroft, Blur, Underworld, Faithless and, err, All Saints. Officials are planning to reopen the beach in 2021, though two decades of mismanaged tourism mean that it might no longer resemble the Utopia depicted in the movie.
Dirty Dancing (1987)
"Nobody puts Baby in a corner" entered our pop culture lexicon in 1987, where it has remained ever since, along with lines including "I Carried A Watermelon" and "Look, spaghetti arms". More than three decades on, we're still crazy for Patrick Swayze and Jennifer Grey's coming-of-age story of forbidden love and snake hip dance moves, set over a summer at Kellerman's Resort in the Catskill Mountains, which in real life is Mountain Lake Lodge in Virginia. Dirty Dancing is raunchy, funny and was incredibly ahead of its time, bravely exploring themes of class and gender. And of course, there's the epic soundtrack of sixties classics, toe-tapping Latino music and the climactic (I've Had) The Time of My Life.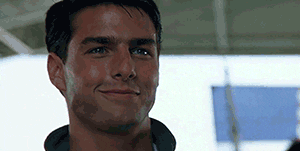 Under the Tuscan Sun (2003)
Before Eat, Pray, Love, there was Under the Tuscan Sun, based on Frances Mayes' bestselling memoir of the same name. Diane Lane plays Francis, a writer who upsticks from San Francisco and buys a dilapidated villa in Tuscany after her marriage falls apart. Cue sun-drenched cobbled squares and day trips to the Amalfi Coast, as she embarks on a journey of self-discovery, restoring both her villa and her broken heart.
Out of Africa (1985)
Shot at various locations throughout Kenya, including the Great Rift Valley and Maasai Mara nature reserve, director Sydney Pollack's Out of Africa sought to capture the landscape described in Isak Dinesen's 1937 autobiographical book of the same name. 'The geographical position and the height of the land combined to create a landscape, which had not got its like in all the world,' wrote Dinesen. 'Everything that you saw made for greatness and freedom, and unequalled nobility.'
Of the 11 Academy Awards Out of Africa was nominated for, the film won an incredible seven – including Best Picture, Best Director, Best Actress (Meryl Streep) and Best Supporting Actor (Robert Redford). Yet it is the film's cinematography, for which it scooped another Oscar, that Out of Africa is largely remembered – doing more to promote Kenya as a holiday destination than any advertising campaign ever could.