Mayfair Sculpture Trail is providing the public with access to art on the pavement
The month-long show features works by international artist Manolo Valdés, Anthony James and Seo Young-Deok
Until Sunday 27 June 2021, the public are being invited to can get up-close-and-personal with a series of largescale sculptures thanks to an outdoor exhibition by contemporary art gallery Opera Gallery London. Four artworks – two by contemporary Spanish artist Manolo Valdés, one by British/American Anthony James and another by Korea's Seo Young-Deok – will be on show as part of the Mayfair Art Weekend's Sculpture Trail.
In front of Fenwick department store in Bond Street, Young-Deok's monumental Meditation 626 manipulates 190kg of iron chains into a mask that's been designed to demonstrate the strength of the human spirit in the face of adversity. In Young-Deok's case, the suffering his family experienced while working during Korea's era of industrialisation.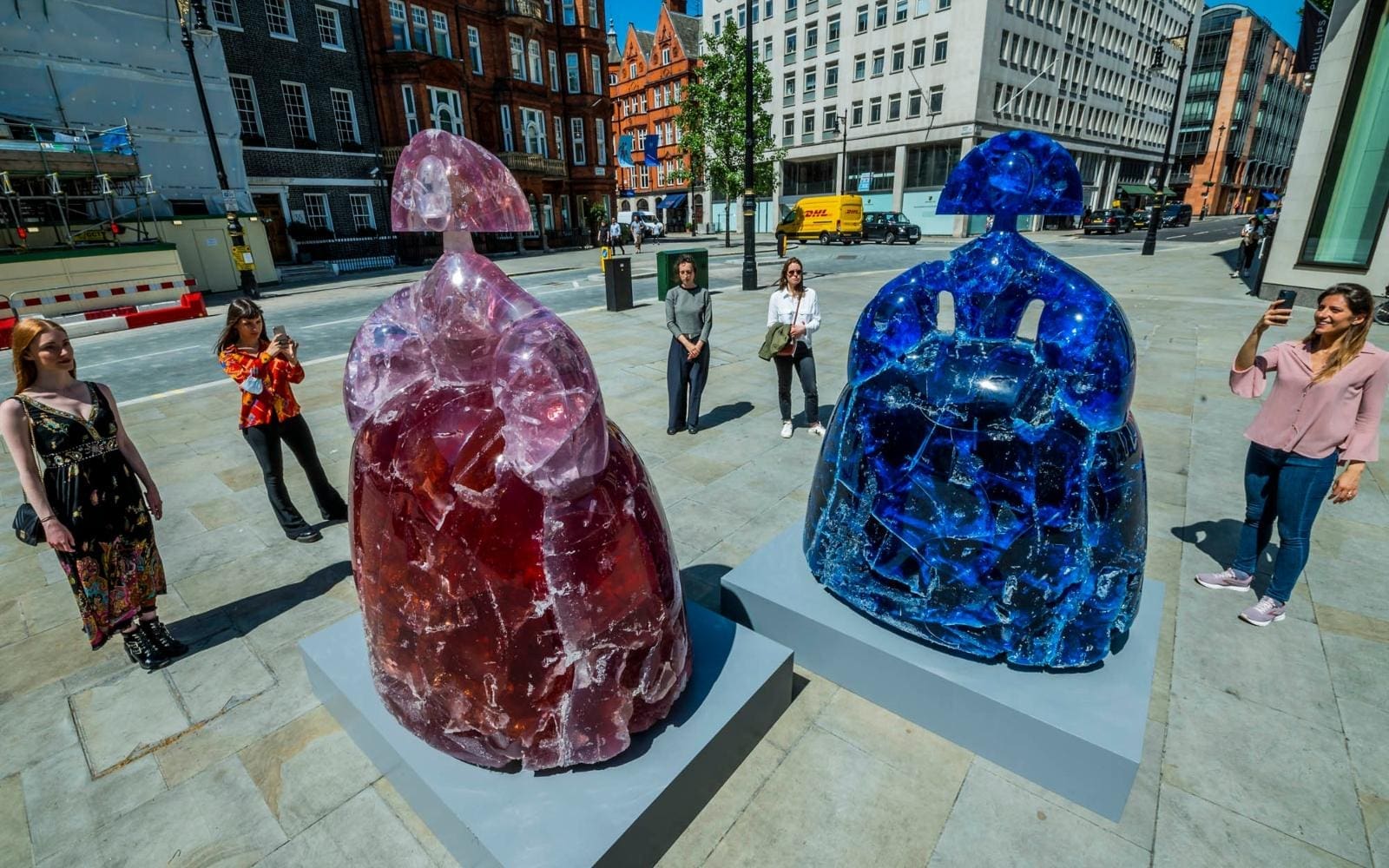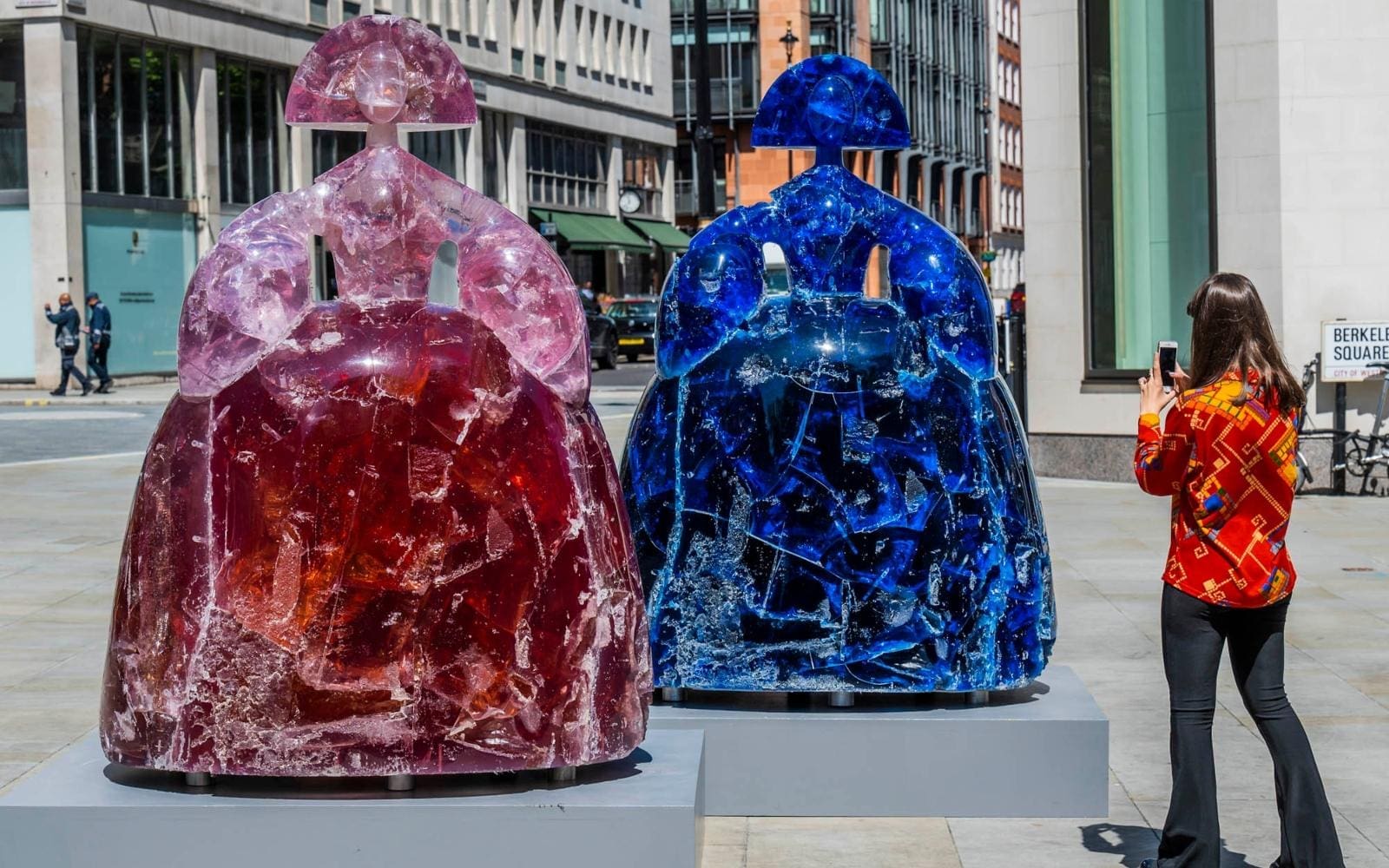 Further along Bond Street, in the direction of Oxford Street, a new, and previously-unseen, sculptural work by Anthony James sees a Ferrari 250 GTO rendered in cooper. One of the rarest – ergo expensive – cars in the world, this particular 250 GTO has been stripped back to its shell, emphasising the sinuous beauty of its bodywork and stressing coachwork as a type of art in itself.
Manolo Valdés found fame by reinterpreting old masterpieces by the likes of Velázquez, Rembrandt and Goya, and today is one of Spain's most celebrated living artists. Find Valdés' Infanta Margarita in Berkeley Square, where its curvaceous form offsets the rigidity of the surrounding environment.
QR codes at each artwork provide a link to a free audio guide with commentary, while information on each artist is also available through SMARTIFY. If the walking tour leaves you hankering for more, Opera Gallery London is located just a beat away on New Bond Street.