Hermèssence: A New Olfactory Offering from Hermès
Poetic perfumery: five new scents join the iconic Hermèssence fragrance family, inspired by the Orient
"Ingredients are to me what colour is to a painter," announces Hermès' in-house perfumer Christine Nagel when we meet at the handsome Bond Street boutique in London for the unveiling of her latest masterpieces – five new fragrances for the iconic Hermèssence collection.
The collection was first launched in 2004 by Nagel's predecessor, Jean-Claude Ellena. The master perfumer was Hermès' first resident 'nose' and debuted Hermèssence as an intimate family of fragrances that epitomised the luxury French house. Cited as the 'essence of Hermès,' it bottled the brand's storied Parisian elegance, wrapped up in musky leather and lively floral notes.
Following Ellena's retirement in 2016, Nagel took reign as the House's first female perfumer, hitting the ground running with the darkly sensual and highly acclaimed Galop by Hermès and Twilly, a joyful fragrance aimed at Millenials.
Now turning her hand to the Hermèssence collection, Nagel has returned to "the origins of perfumery", exploring Middle Eastern fragrance traditions and time-honoured 'magical' materials – myrrh, musk, agarwood, and cedar. Playing sparingly with raw ingredients and curious pairings, she has created three thoroughly modern eau de toilettes and two oil-based perfume essences. Like the original line, each one is accompanied by an evocative 'Hermès haiku'.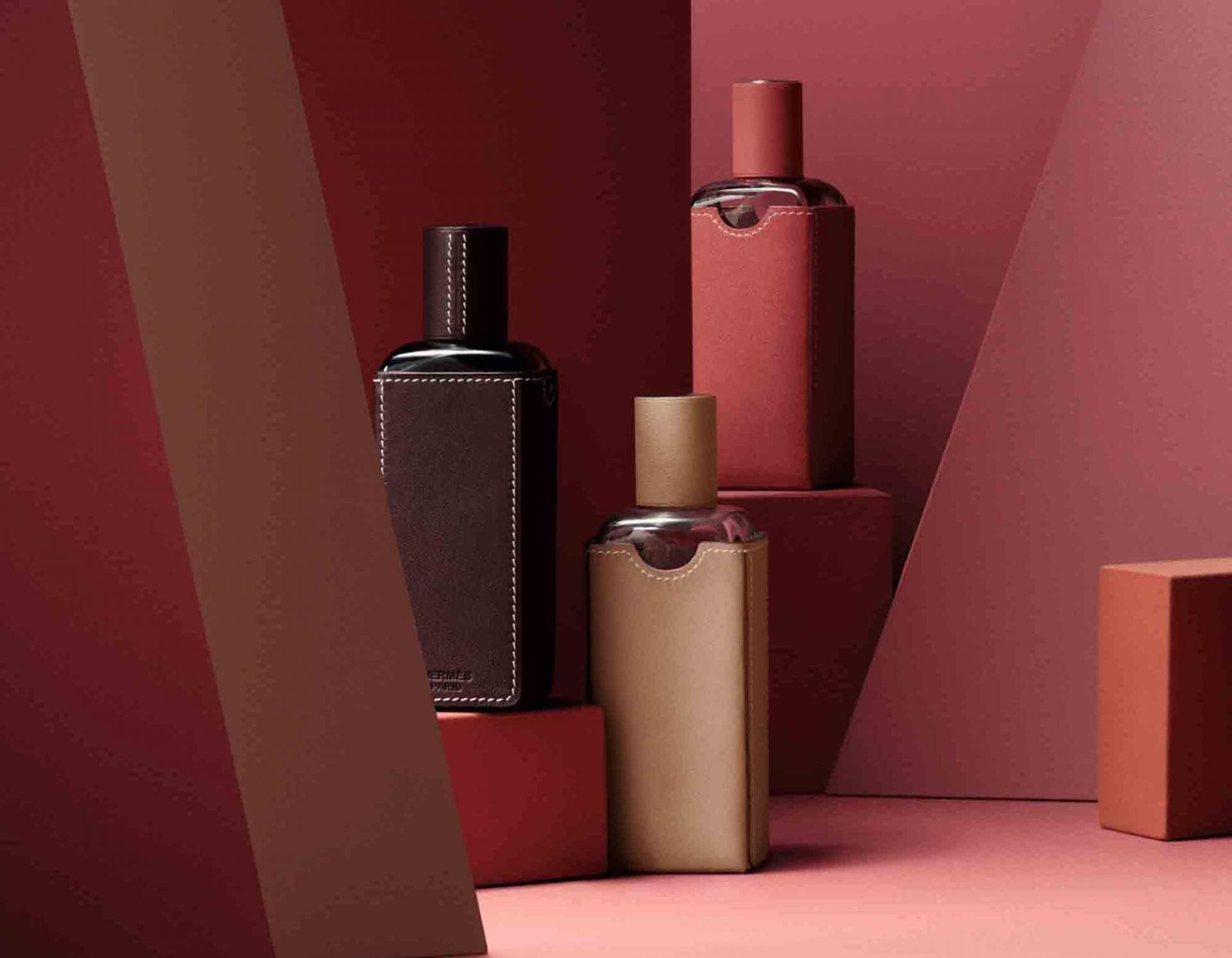 With agarwood (oud) at its heart, Agar Ėbène is a warm and mysterious fragrance, "light and enveloping, like cashmere on the skin." It is the first oud-based fragrance by Hermès, softened by fir balsam for a supple scent, unlike any other I have tried.
As the name suggests, Cèdar Sambac elegantly wraps cedar with sweet jasmine for a silky and uplifting fragrance. The warm and sensual Myrrhe Eglantineentwines myrrh and wild rosehip and was the trickiest to concoct, due to the complexities of myrrh, a luxurious, centuries-old ingredient now rarely used in perfume.
"Hermès is very unique as I am free to create as I wish" – Christine Nagel, perfumer
Completing the collection are two delicate, highly concentrated fragrance oils, another first for Hermès. As its portmanteau suggests, Cardamusc couples cardamom with musk for a rich and spicy, sensual fragrance while Musc Pallidais a delicate blend of hearty musk and sweet iris, inspired by ancient oils.
Through each confident pairing, Nagel perfectly distils the essence of the Hermès, honouring the heritage of the brand while applying her own rich and voluptuous style. If ingredients are her colour, Nagel's poetic brushstrokes are nothing short of masterful. "I have worked with many brands in the past but Hermès is very unique as I am free to create as I wish. These are very special fragrances to me. I hope you find as much joy in wearing them as I did in creating each one."
Hermès has also recently expanded the Twilly collection, adding fragrant body lotion, soap and shower gel. Both capture the same playful joie de vivre as the perfume, coolly housed in chic pink bottles.
£180 for 100ml, uk.hermes.com